Adventure, exploration and freedom are at the heart of what makes trail running so addictive - to make sure you're getting the most from your experience, get kitted up and be trail-ready.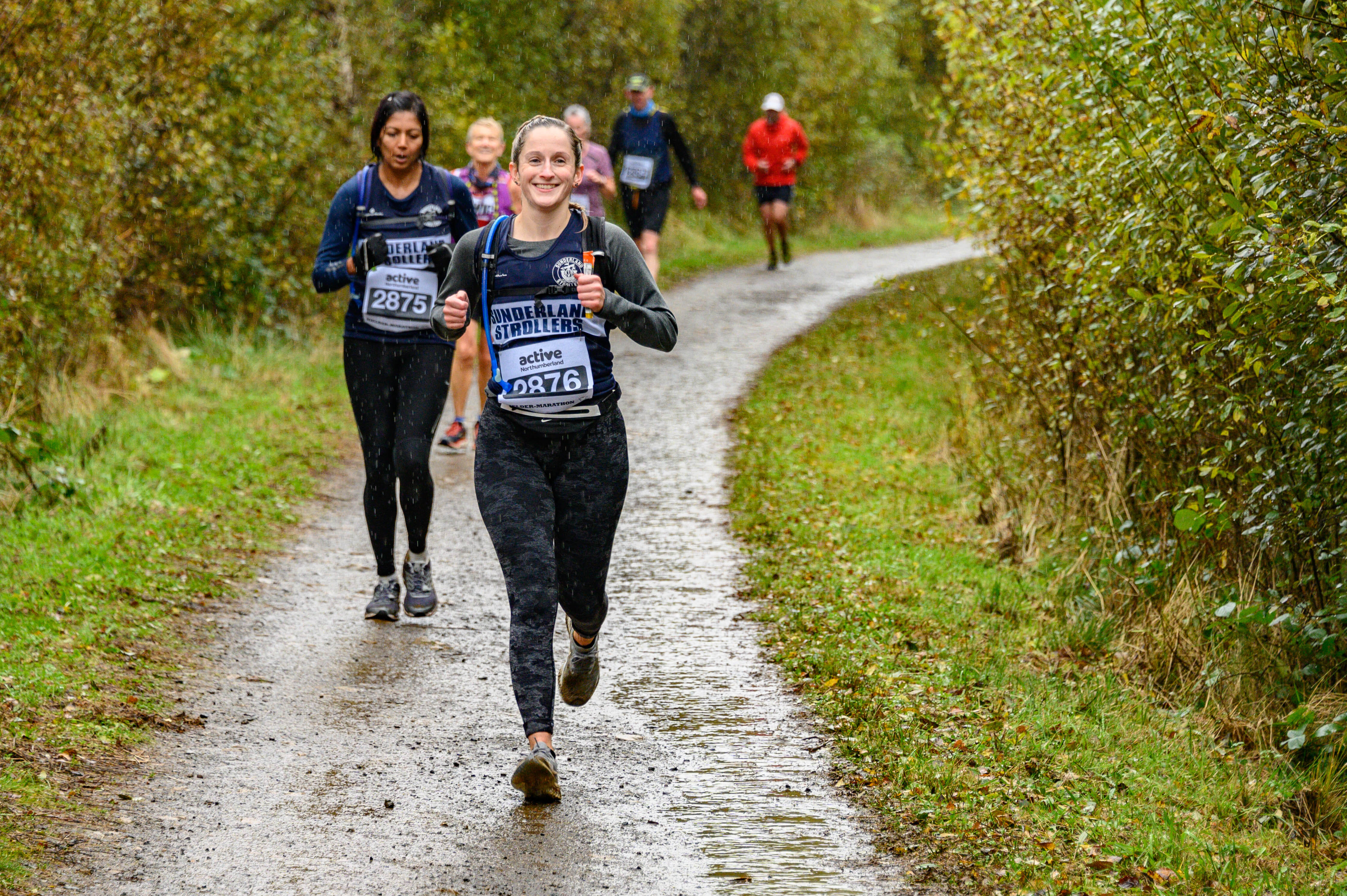 One of the most enticing things about running is that you need very little specialist equipment to get involved, particularly compared to endurance sports like triathlon or swimming. With a pair of comfortable trainers and some clothes that won't chafe, you're on your way.
This extends to trail running, too - if you want to explore some local woodland tracks or riverside paths, you don't need to spend any money first. However, if you have any aspiration to take things up a gear and explore wilder areas, perhaps even signing up to an event, then your kit needs to be able to keep pace with you.
The golden rule of investing in new kit is that it needs to serve a purpose - if you're out running for hours, hauling unnecessary equipment with you is going to get irritating really quickly. For trail running, your kit is really designed to do one of two things: help you run more effectively and comfortably or help you get home safe.
Here, we'll run through an overview of the kit list you should be looking to invest in and provide a brief recommendation of what to look out for, based on our own successes and mishaps.
So let's get started!
Kit list
Shoes
These are the most high-profile element of trail running gear, which is why we've created a complete guide to trail running shoes, so check that out for detailed advice on what to look out for. In general, though, trail running shoes need to be tougher and more robust than road shoes to handle the rough terrain you'll be covering.
Expect a slightly heavier shoe with dedicated features for off-road running, like extended lugs on the sole for traction, a toe guard for bumping off trail debris and waterproofed fabric for, well, keeping your feet dry.
TOD's advice: The biggest consideration to make, as with buying any running shoe, is how your trail shoe actually fits - forget any thoughts about cushioning and technical features until you've got a shoe that fits comfortably and won't impact your performance over long distances.
Socks
While not the most glamorous or exciting piece of kit, you'll struggle to find something with a greater impact on your running performance than a pair of socks. As with our advice on shoes above, getting a comfortable fit is one of the most important considerations you can make, whether you're racing a 10K route or taking on a multi-day mountain marathon. A key consideration for the latter kind would be to pack multiple pairs to avoid blisters!
TOD's advice: Rather than choosing something made from synthetic material, go for a classic merino wool - it's naturally moisture-wicking and anti-bacterial, so you can trust them to keep performing.
Shorts/leggings
Depending on the season and how brave you are in the winter, you'll be choosing between classic shorts and running leggings. Again, the key consideration here is comfort - there's no need to reinvent the wheel, just go for something that you know you'll be happy to wear for several hours and that won't become uncomfortable if you end up splashing through puddles or bogs.
TOD's advice: Skins dries faster than any material so unless it's freezing outside, we'd recommend sticking to a pair of shorts - a classic 7" seam is a comfortable fit.
Top
Turn up to any trail running race and you'll see a wide variety of tops on the start line: t-shirts, long-sleeve shirts, vests, etc. What you choose will depend on three things: the season, personal preference and style (let's be honest). While some old-school runners might turn up in a cotton tee, you really want to go for something that is moisture-wicking and breathable, helping you to stay cool and comfortable as the miles rack up.
TOD's advice: You'll carry extra layers for warming up, so go with a top that's a bit cooler - by the time you've got moving and the clouds have parted, you'll appreciate it.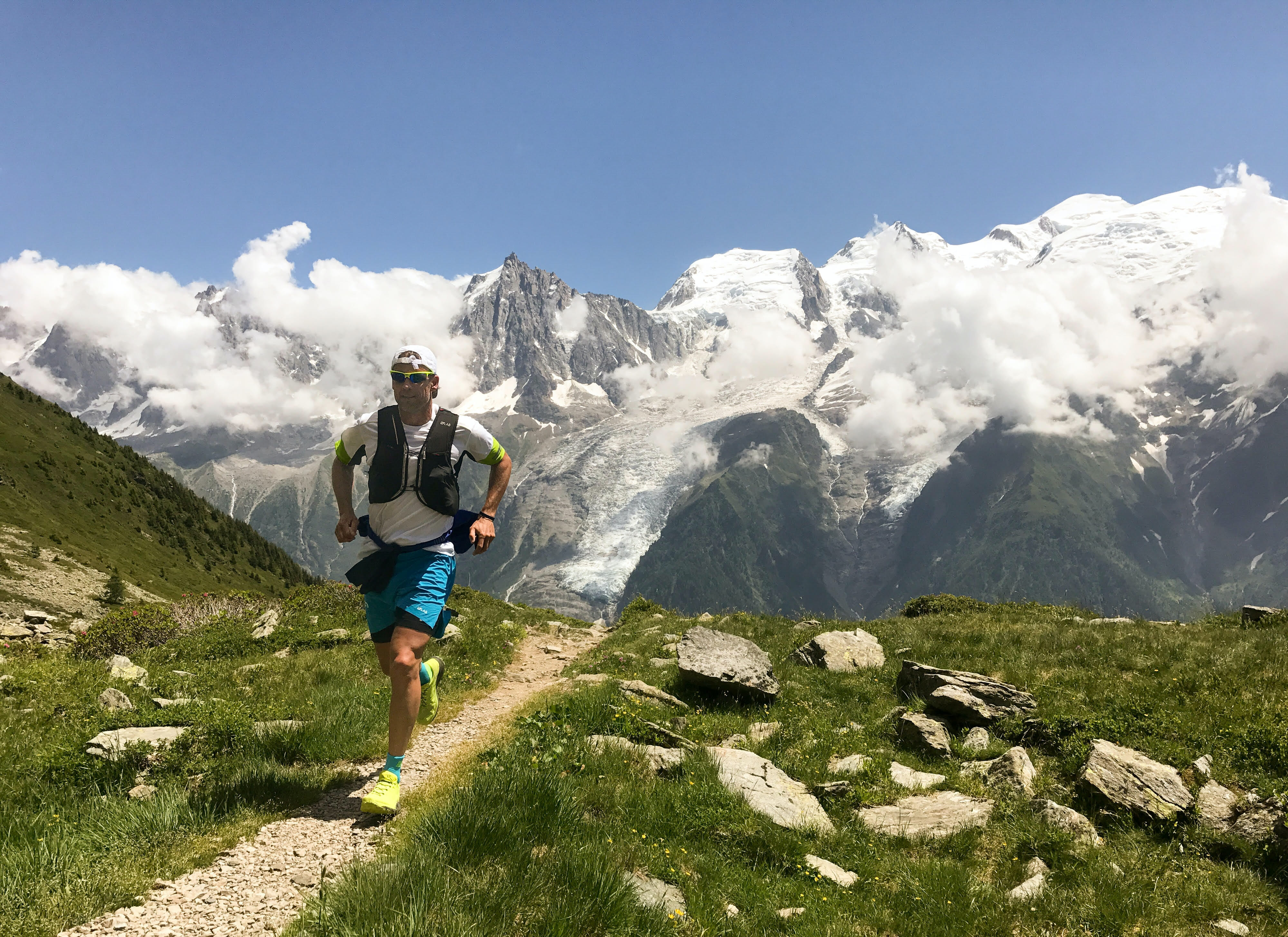 Baselayer/underwear
You guessed it: wear something comfortable. Whether it's underwear, a sports bra or a baselayer tee, you need something that is going to work with you over the course of a race or training run. There will be a range of technical fabrics on offer, so just choose something that is moisture-wicking and breathable, for obvious reasons.
Some people will choose to wear a compression baselayer, which is purported to improve circulation and aid performance. If you do wear compression gear, in the form of a tee, leggings or leg/arm sleeves, just bear in mind that it will warm you up, too.
TOD's advice: Come on - you're big enough and old enough to pick your own pants.
Windbreaker
Trail running will take you off into the wilderness and that means coming up against the elements, so be prepared. Even on a sunny day, the weather can change quickly and packing a lightweight, windproof layer will help to keep you moving in comfort without adding too much extra weight.
You may choose to go for something fully waterproof as well as windproof, in which case look for a fit with vents to remain breathable so you don't end up overheating.
TOD's advice: There's a balance to be struck between how robust a windbreaker is and how heavy it is. You want something that is going to perform in rough conditions but not a jacket that is going to weigh you down or completely fill your pack.
Rucksack/vest
While you might see road runners carrying a hydration pack or vest for a marathon or ultra runner, you'll see trail runners carrying something similar for the vast majority of runs they go out on. While you might not consider your runs a full expedition into the wilderness, heading away from civilisation - which is the essence of trail running - means you need to be prepared if something goes wrong. A lightweight pack or vest is the answer.
TOD's advice: Don't go overboard - you just need to be able to carry some water, a windproof layer, a phone and maybe some food, depending on how far you're heading. A lightweight first aid kit never hurt anyone.
GPS watch
True, one of the great pleasures of trail running is abandoning screen time and technology for the real, natural world, enjoying an escape from 'reality'. What's more, running off-road is less about analysing your mile splits and much more about immersing yourself in the great outdoors.
That being said, trail running events definitely require training, in which case you're going to appreciate being able to track your performance on the move. The most significant bonus of a watch while running on trails, though, is the ability to map your route with GPS, which becomes very handy when you're exploring new and unfamiliar terrain.
TOD's advice: We're not going to suggest any particular brand but bear in mind that new editions of running watches are being launched all the time and, in reality, the slightly older and cheaper versions still work very well.