Discover some of the best coastal walks in the UK, from the wild shores of Arran to the rolling hills of the South Downs.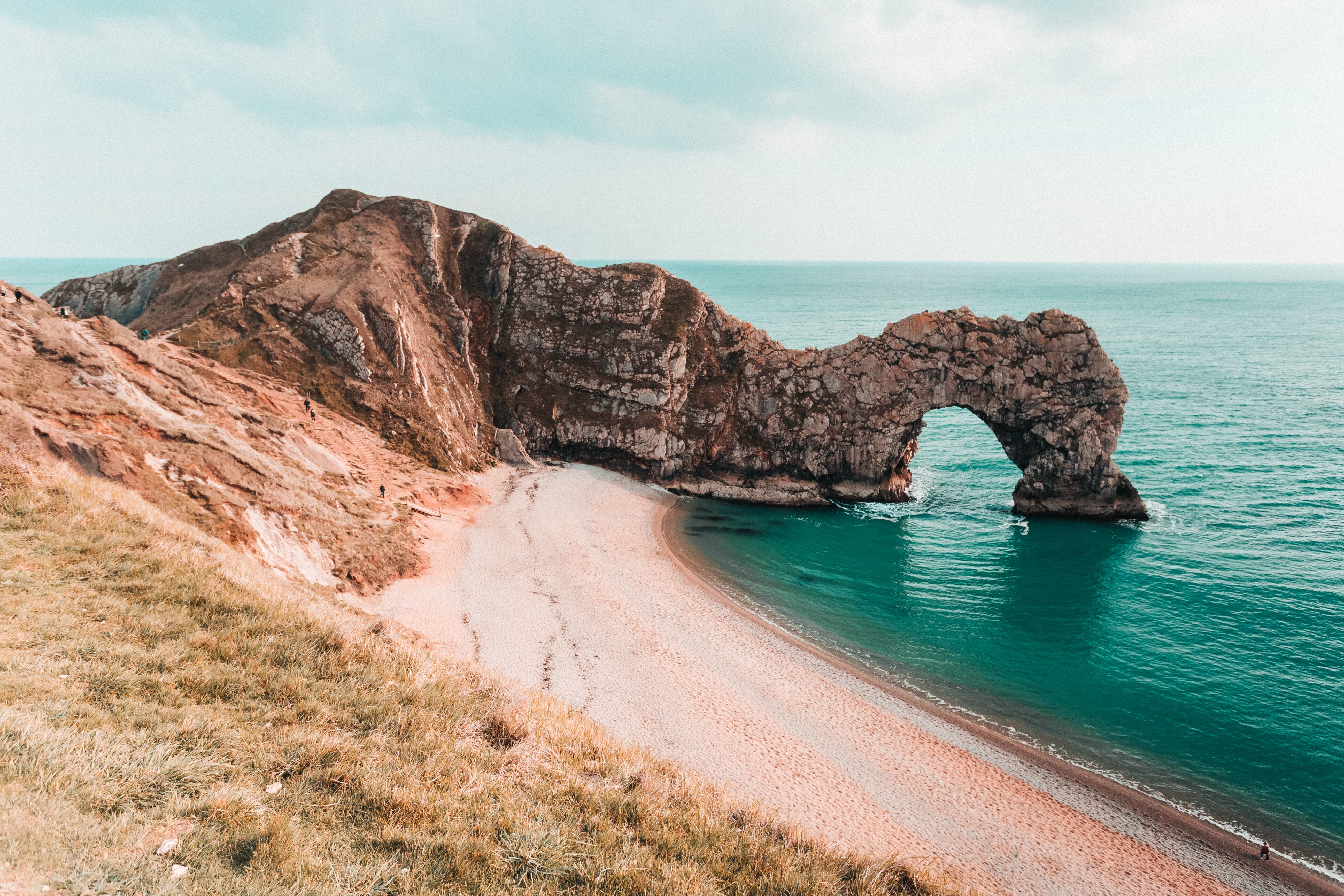 Standing on a shoreline, wind whipping at your coat and breathing in the vast expanse of blue ocean is an experience that everyone can appreciate; it triggers a deep sense of calm that seems wired on an evolutionary basis in our brains.
Any epic natural scene will help you feel better - sweeping valleys in the Highlands, vast forests in Northumberland, you name it - but there's something special about coastlines.
It's why so many adventure holidays will take you to the coast and why coastlines are where you'll find some of the most stunning walking trails in the UK. On an island like ours, we're spoiled for choice when it comes to coastal walks - depending on how many of our various peninsulas and islands you include, the coastline of the UK is around 11,000 miles.
We've rounded up what we believe are seven of the best coastal walks around, ranging from Dorset to the Causeway Coast, including some classics and a couple of hidden gems. So lace up those boots, grab your jacket and head out the door - there's coastal trails to be explored!
#1 Northumberland Coastal Path (Bamburgh to Budle Bay)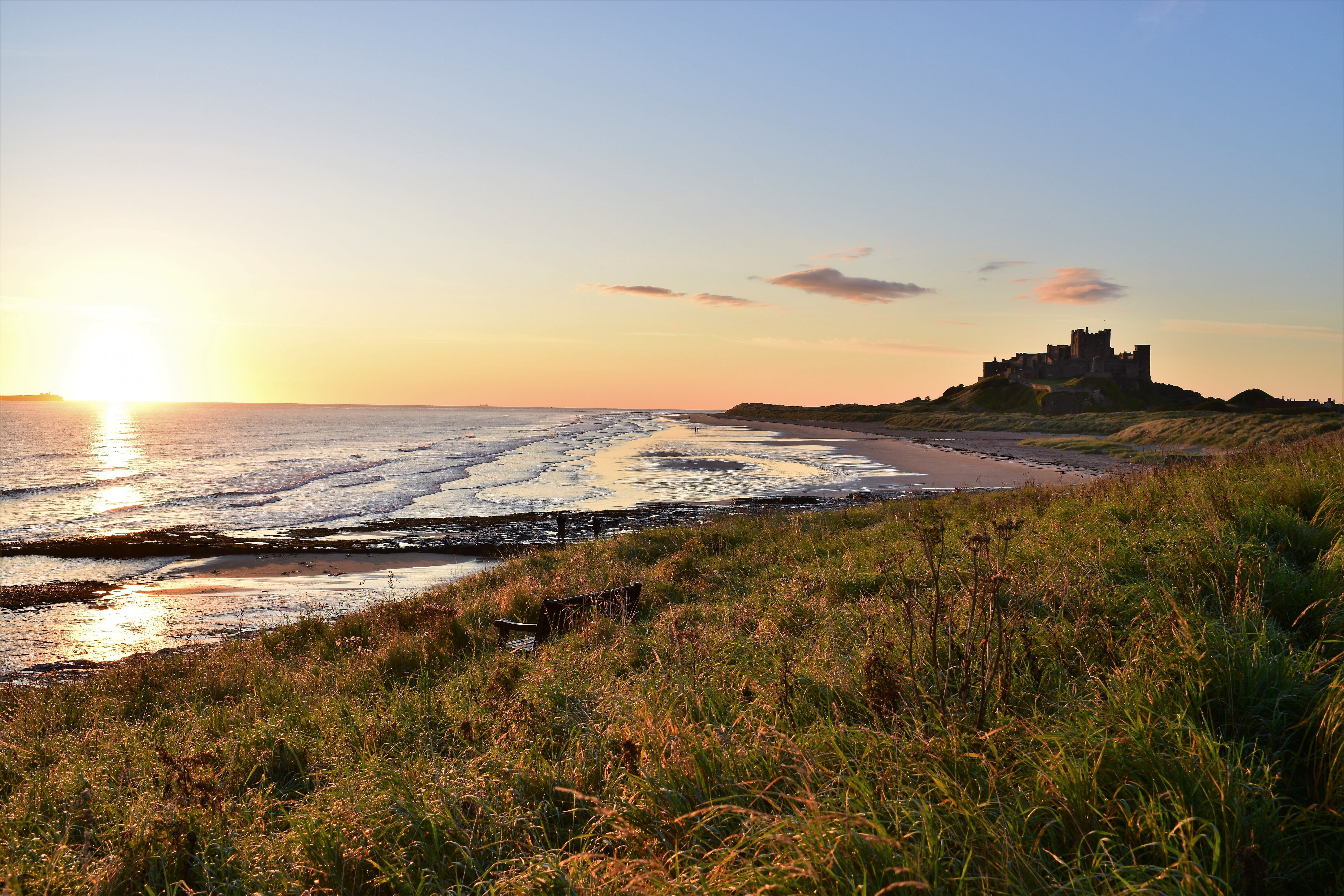 Distance: 5.5 miles
Start: Bamburgh Links Car Park
Finish: Bamburgh Links Car Park
This wild and windswept stretch of coastline is comprised of rugged cliffs facing out onto the North Sea, interspersed with wide sandy beaches. While sunbathing will be off the cards on all but the rarest of warm, sunny days, there are some superb coastal walks in Northumberland to explore.
Starting beneath the imposing shadow of Bamburgh Castle, the route heads onto the beach and along the coast to the West, views of the historic castle to your left and the open sea to your right. Once you reach Budle Bay, a huge expanse of mud flats that acts as a bird sanctuary, return along the road to Bamburgh village. You might catch a glimpse of the waders and wildfowl that make the coastline their home, and there are plenty of opportunities to pause and admire the incredible views.
Discover more in the North East
#2 South West Coast Path (Exmouth to Lyme Regis)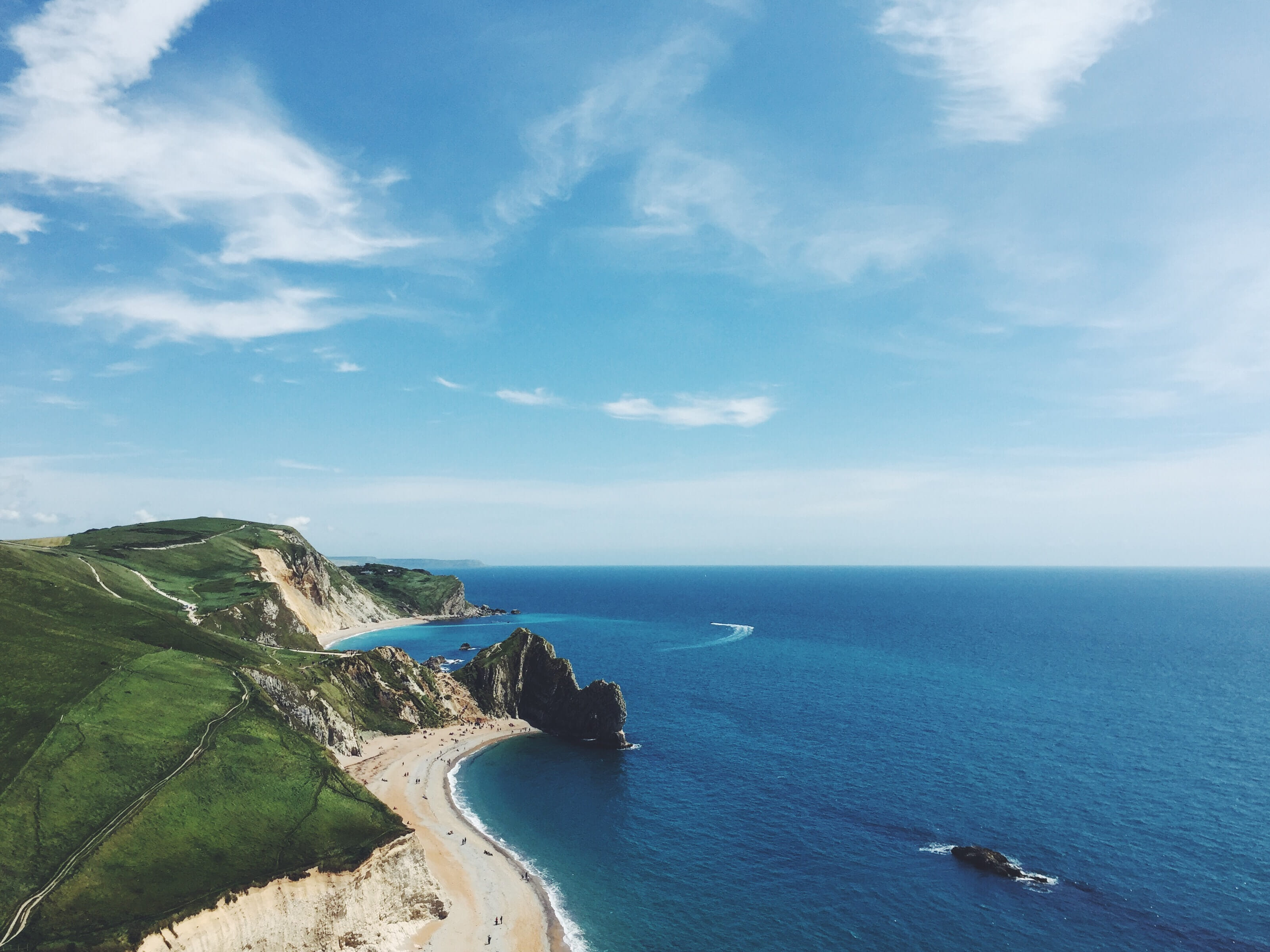 Distance: 30 miles
Start: Orcombe Point, Exmouth
Finish: Cobb Gate Car Park, Lyme Regis
Spanning a total of 630 miles, the South West Coast Path is an epic walking challenge that would take at least a month to walk in full, so most people pick out specific sections to tackle. The full path stretches from the Somerset coast round to Dorset, passing the Atlantic Ocean and English Channel on its way. You might assume we'd opt for a coastal walk in Cornwall - and they are incredible - but this route begins in Devon.
This 30-mile route is a serious walking challenge, roaming along the coast of the East Devon Area of Outstanding Natural Beauty. While earlier sections enjoy beautiful sandy beaches, as the route approaches its finale at Lyme Regis you will encounter rockier paths, complete with landslides to pick over and some technical ground underfoot. Be sure to keep an eye out for the striking ammonite fossils that this coastline is famous for, as well as a rich variety of flora and fauna along the way.
Discover more in the South West
#3 Arran Coastal Way (Sannox to Lochranza)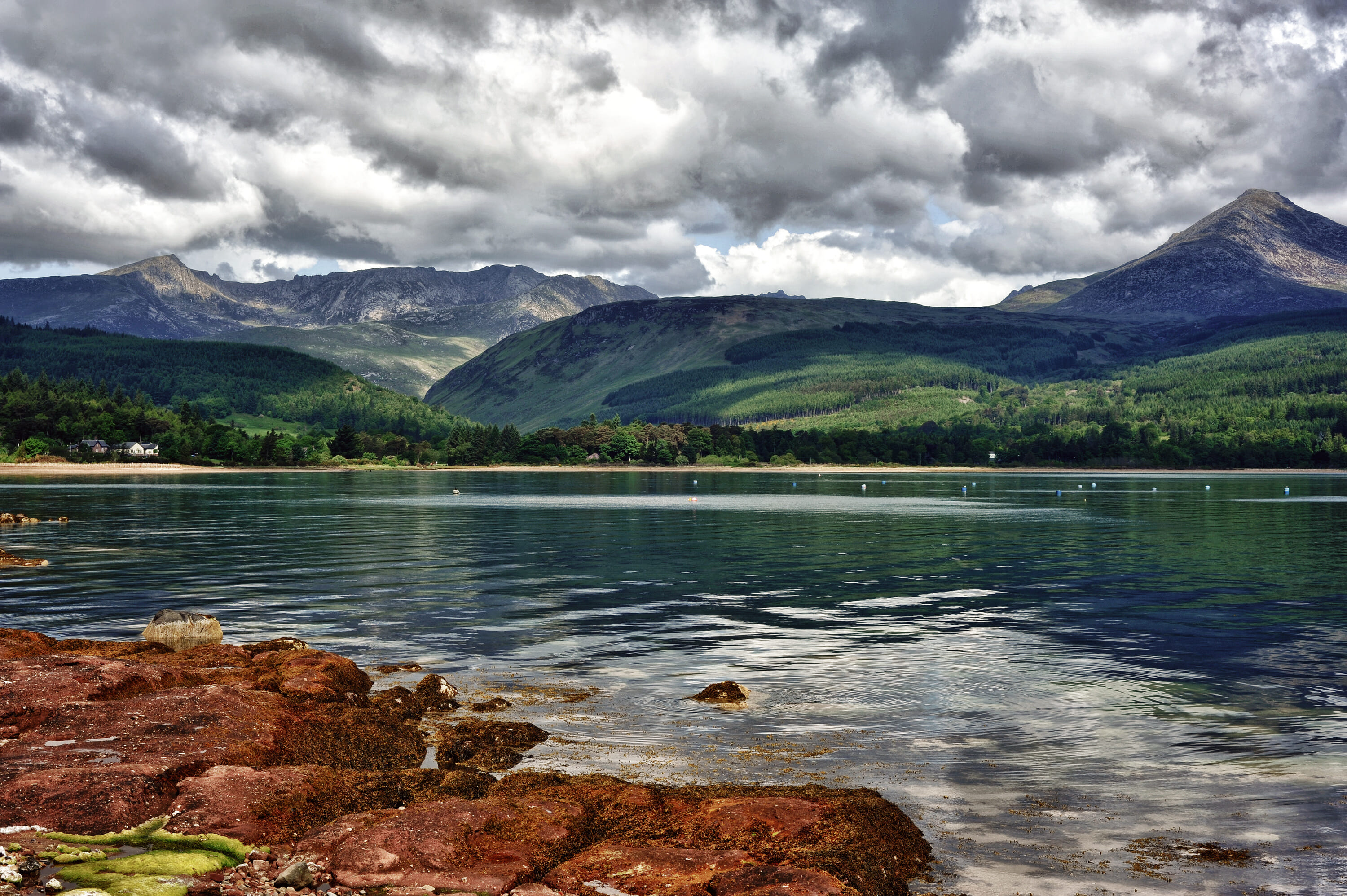 Distance: 9 miles
Start: Sannox
Finish: Lochranza
The Western Isles of Scotland are world-famous for their incredible mountains, rocky headlands and deep blue waters, so it was tough to pick out one specific coastal walk. While Skye takes the headlines for its breathtaking mountains, Arran holds a place in our hearts for its stunning coastal trails and opportunities to spot wildlife, not to mention the rich array of pubs awaiting in Lochranza.
From the crescent-shaped Sannox Bay, with inland glens at your back, head north along the coast following a forestry track, Creag Ghlas Laggan rising to your left. There is some scrambling to be done to navigate the boulder field at An Scriodan, from which a decent footpath leads you along the coast and into Lochranza. Keep a weather eye out for dolphins and basking sharks as you walk, as well as golden eagles when you descend into Lochranza, which can sometimes be seen from the Arran Distillery.
#4 Wales Coast Path (Port Eynon to Rhossili)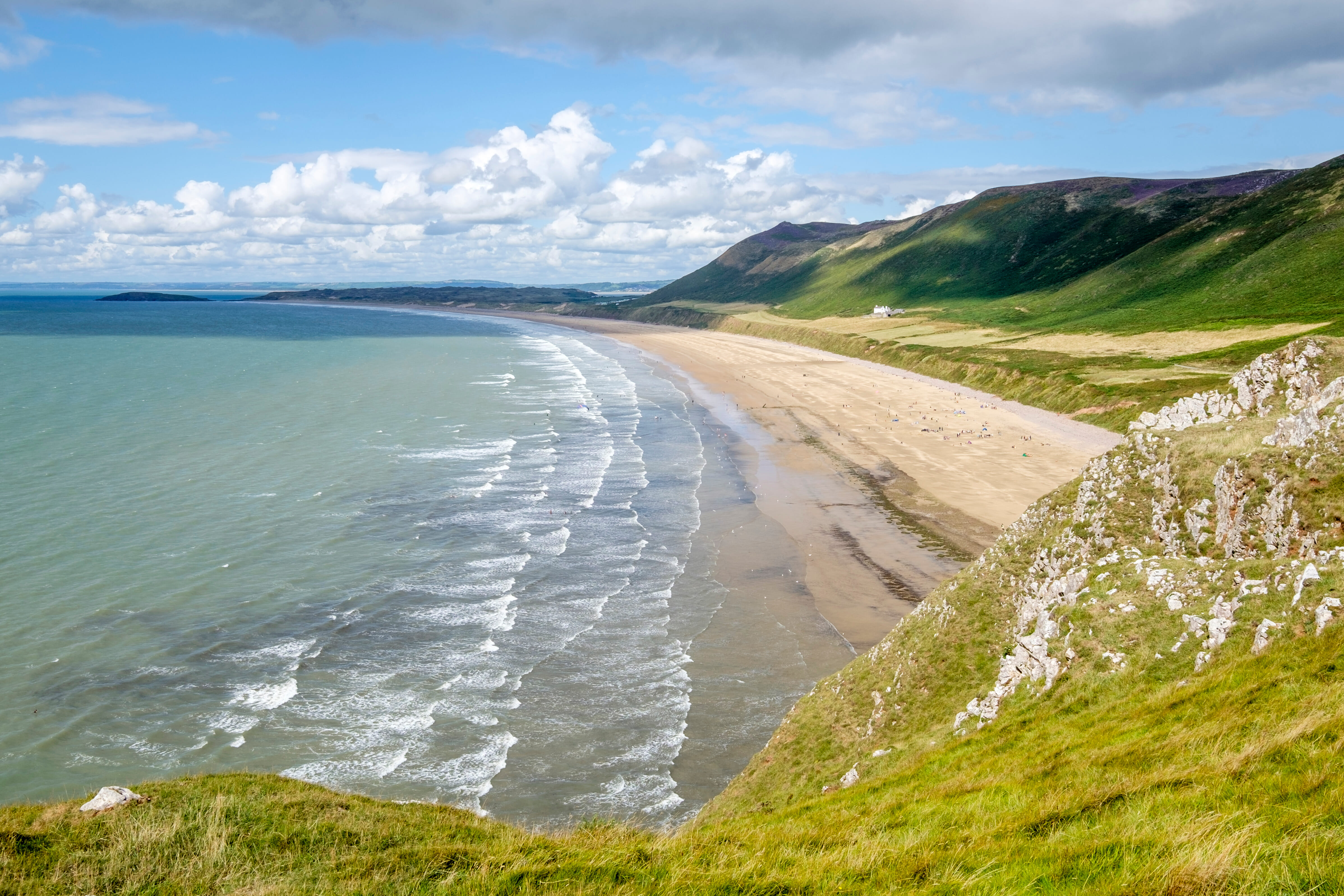 Distance: 7 miles
Start: Horton Bay Car Park, Port Eynon
Finish: Worms Head Car Park, Rhossili
The Gower Peninsula is quickly growing a reputation for being an outdoor adventure hub, hosting events like the Love Trails Festival and sponsored walks like Macmillan's Mighty Hike. It's because this stunning region of South Wales has natural beauty in spades, including sweeping beaches, towering cliffs and historic ruins. In fact, Gower was the very first place in the UK to be named an Area of Outstanding Natural Beauty in 1956.
Beginning at Port Eynon, the most southerly point of the Gower Peninsula, this easily-navigable route follows the Wales Coast Path in a North-Westerly direction. You will cross over rocky headlands and skirt past dramatic cliffs, arriving at the golden sands of Rhossili Bay beach, renowned as one of the most stunning beaches in the world. Close by is the Worm's Head, a rocky promontory that is only accessible for two hours either side of low tide. Scan the tides for the wooden ribs of a long-wrecked ship called the Helvetia.