Take on this iconic challenge in 2023 and make unforgettable memories on the UK's highest mountains!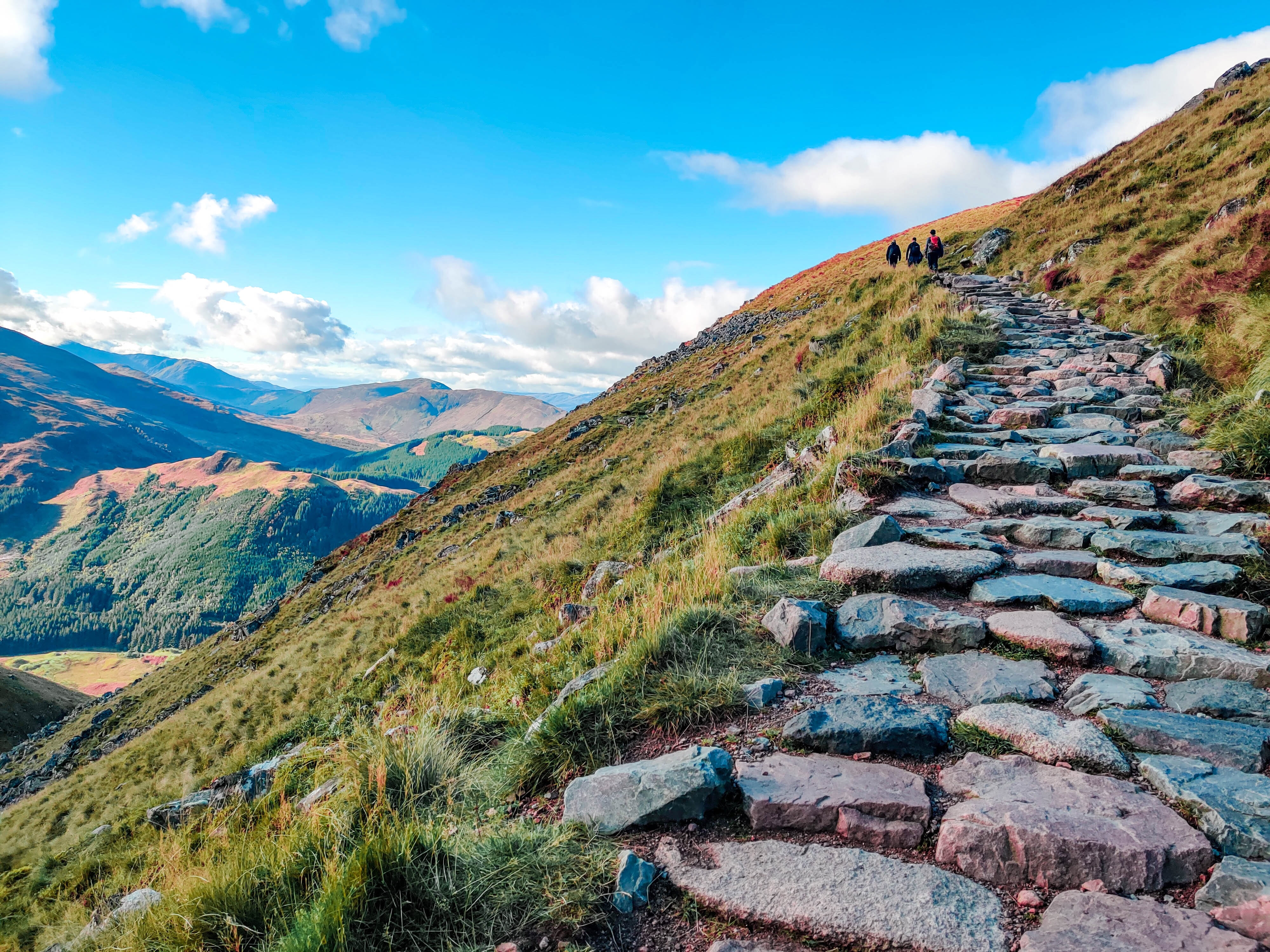 Over 3,000m of ascent. Nearly 500 miles covered in total, 23 of them on foot. Often with a 24 hour time limit.
It's no wonder the National Three Peaks has such a formidable reputation.
The N3P, or Three Peaks Challenge, is one of the most famous hiking challenges in the UK, with hundreds of people taking it on each year. The challenge is to hike the tallest mountains in Scotland (Ben Nevis), England (Scafell Pike) and Wales (Snowdon) consecutively, driving straight from one to the other.
In some cases, challengers try to complete the entire route, including the driving, in under 24 hours. More recently, adventure companies organising N3P challenges stick to a 36-hour time frame, though, so don't feel obliged to drive through the night if you're tired!
Why take on the National Three Peaks?
Hiking any one of these three mountains is a challenge in itself - that's why you'll find a huge range of charity events doing just that. Taking on all three in one go takes some serious grit and determination, time limit or not.
So why do so many people challenge themselves to conquer the N3P?
Not only do each of these mountains possess a natural beauty that is incredible to witness, tackling them in quick succession adds a completely new dimension to the experience, particularly as part of a team effort. You could find yourself descending Scafell Pike in the dark, the moon shimmering above Wastwater; climbing Ben Nevis in the early morning sunshine; or standing atop Snowdon, with tired legs and an immense feeling of satisfaction.
To earn these moments, you must hike a total of 23 miles (37K) and climb over 10,000ft - over three times the ascent involved in the Yorkshire Three Peaks Challenge. There is no medal at the finish line - in fact, there's not even a finish line as you can tackle the N3P from North to South or vice versa. Make no mistakes, the National Three Peaks Challenge will test your physical and mental endurance.
But the rewards it offers are unforgettable.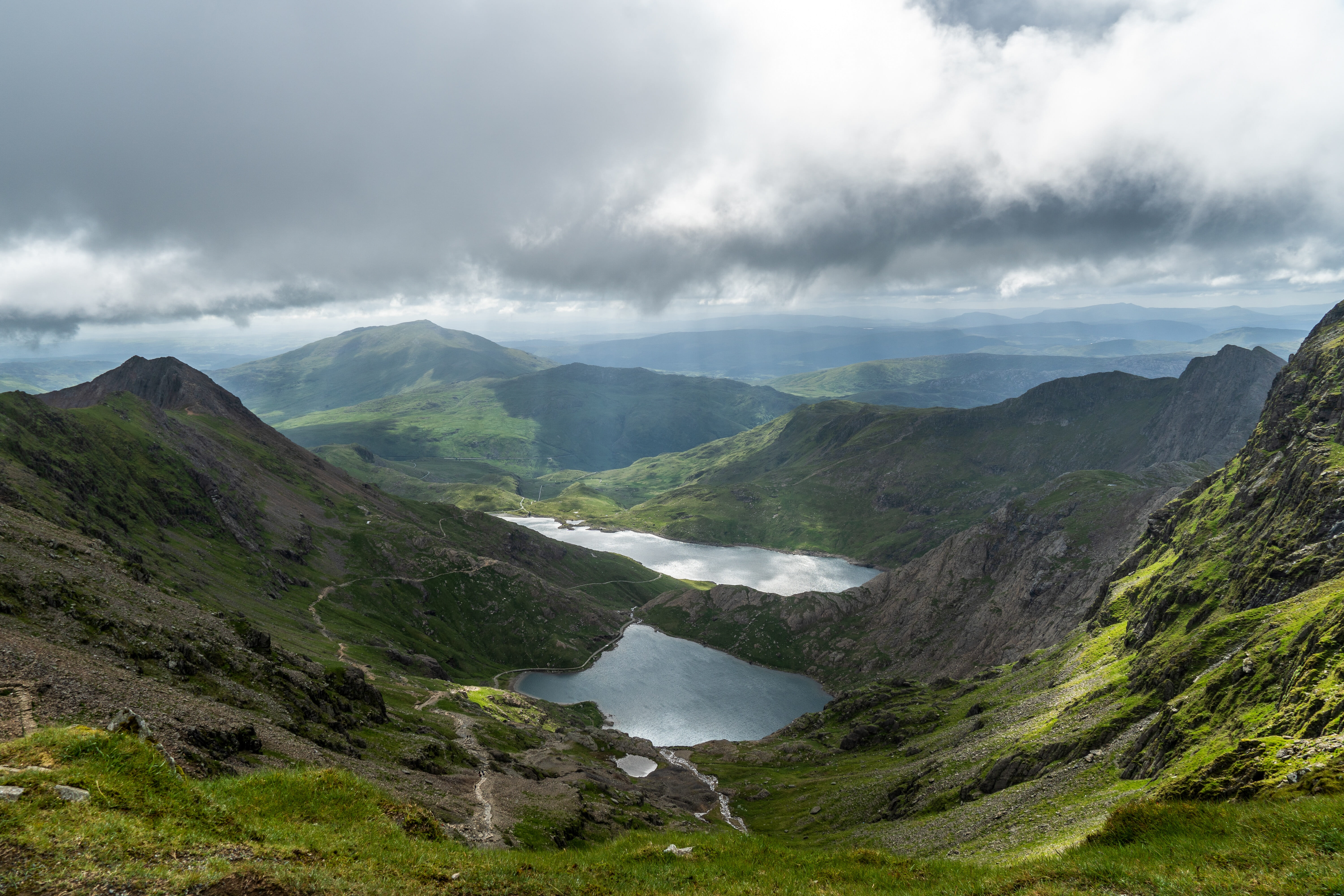 An unforgettable experience
It can be considered a cliche but the best experiences in life are earned, not bought - anyone with any experience as a runner, cyclist, swimmer or outdoor adventurer of any stripe will know that. The post-marathon runner's high is far more addictive and enriching as any experienced bought online or over the counter.
Which helps explain why the N3P is so popular.
Sure, we anticipate that at least once in your 23-mile hike, perhaps slogging up the Pyg Track to Snowdon's summit after 22 hours on the move, you'll re-consider the sensibility of hiking three mountains in a row. But the moments atop the summits, as well as the shared experience and camaraderie with your team, will live with you forever.
Charity motivation
To amplify that experience, consider joining a charity team for your National Three Peaks Challenge.
We outline all of the benefits you can expect from taking on the N3P for charity below but it's worth mentioning that raising money for a great cause is a common reason for people to sign up to the challenge in the first place. When you feel tired and are nursing blisters, a social charity team and the knowledge that you are helping others is always enough to get you back on your feet.
There are a wide range of charity N3P events happening throughout the year that you can find on TimeOutdoors.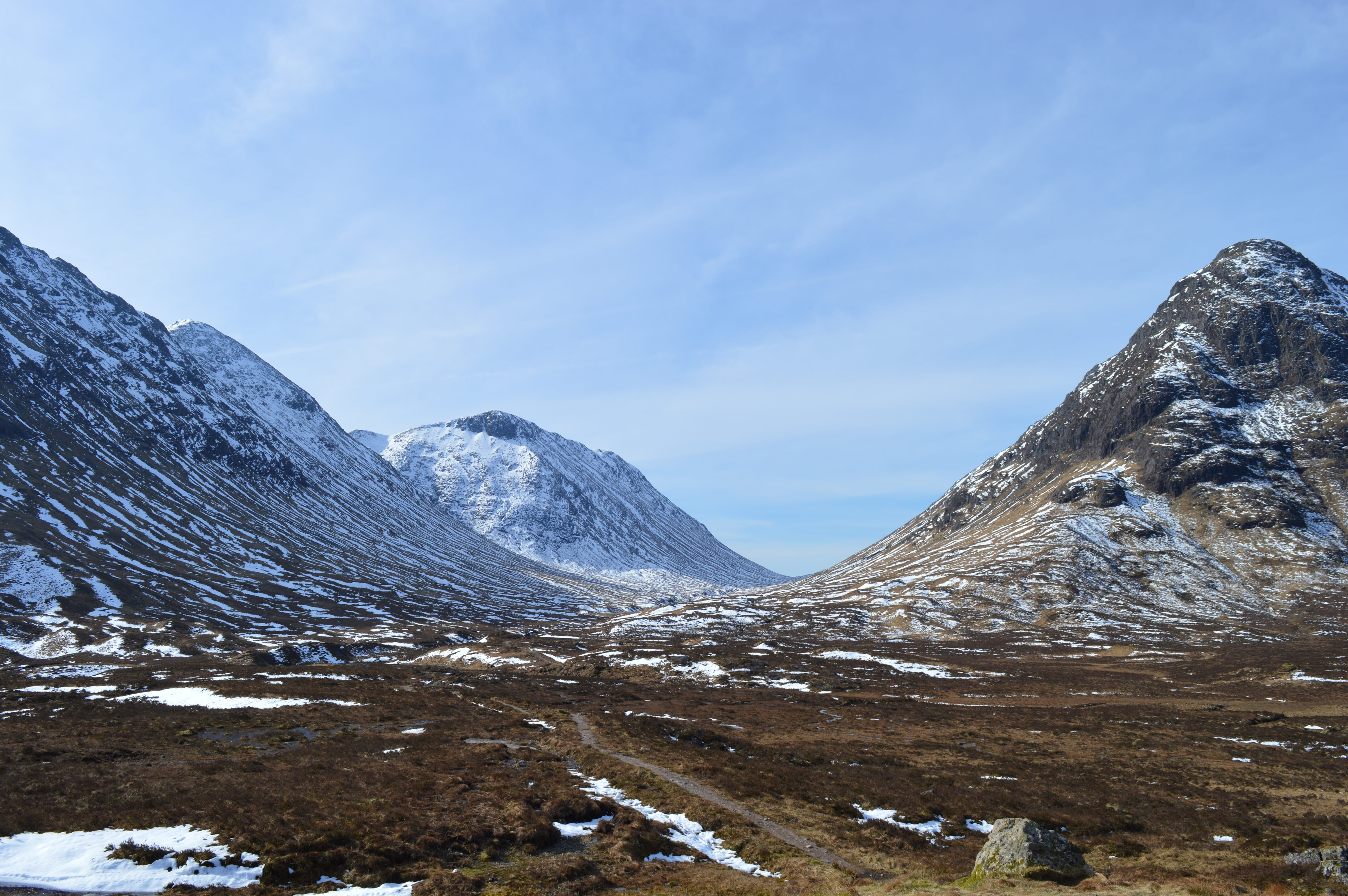 Pick your route
With your motivation settled, it's time to pick which order you're going to tackle the National Three Peaks Challenge in!
There are three mountains involved but geography dictates that England's highest mountain, Scafell Pike, will always be the second peak you summit, unless you fancy a really convoluted route. Your choice is then whether to approach the challenge from the North or the South.
So which is the best order?
Most people tackle the N3P from North to South, beginning their challenge with the highest mountain, Ben Nevis, and finishing on Snowdon's summit. It's not unknown to go in reverse order and start at Snowdon but this is definitely a tougher route, if only because your final mountain will be the highest in the UK.
What is the best time to start the N3P?
It really depends on your personal preference!
Most hikers will much prefer to spend the bulk of their time on the mountains in daylight, in which case it makes sense to begin your challenge early in the day. This allows you to get Ben Nevis and Scafell Pike under your belt during the day, leaving the well-managed and easy-to-follow track up Snowdon for a night-time hike.
However, one of the biggest considerations in the N3P is the driving involved.
There are over 470 miles to cover on the road during the National Three Peaks Challenge and one of the biggest challenges that people encounter is traffic between the mountains. Sitting in gridlocked traffic on the M6 is not what you need after a long hike up the Ben.
To minimise this, your best bet is to begin at Ben Nevis in the early evening during the summer - you will have enough daylight to bag the summit and return, leaving the long drive down to the Lake District for the night. After a (very) early morning ascent of Scafell Pike, you will then have a slightly shorter drive to Snowdon for your final mountain.
Of course, we'd recommend that you have drivers who are not taking part in the hiking to help you here. If you're signing up as part of an organised challenge, this will be taken care of for you.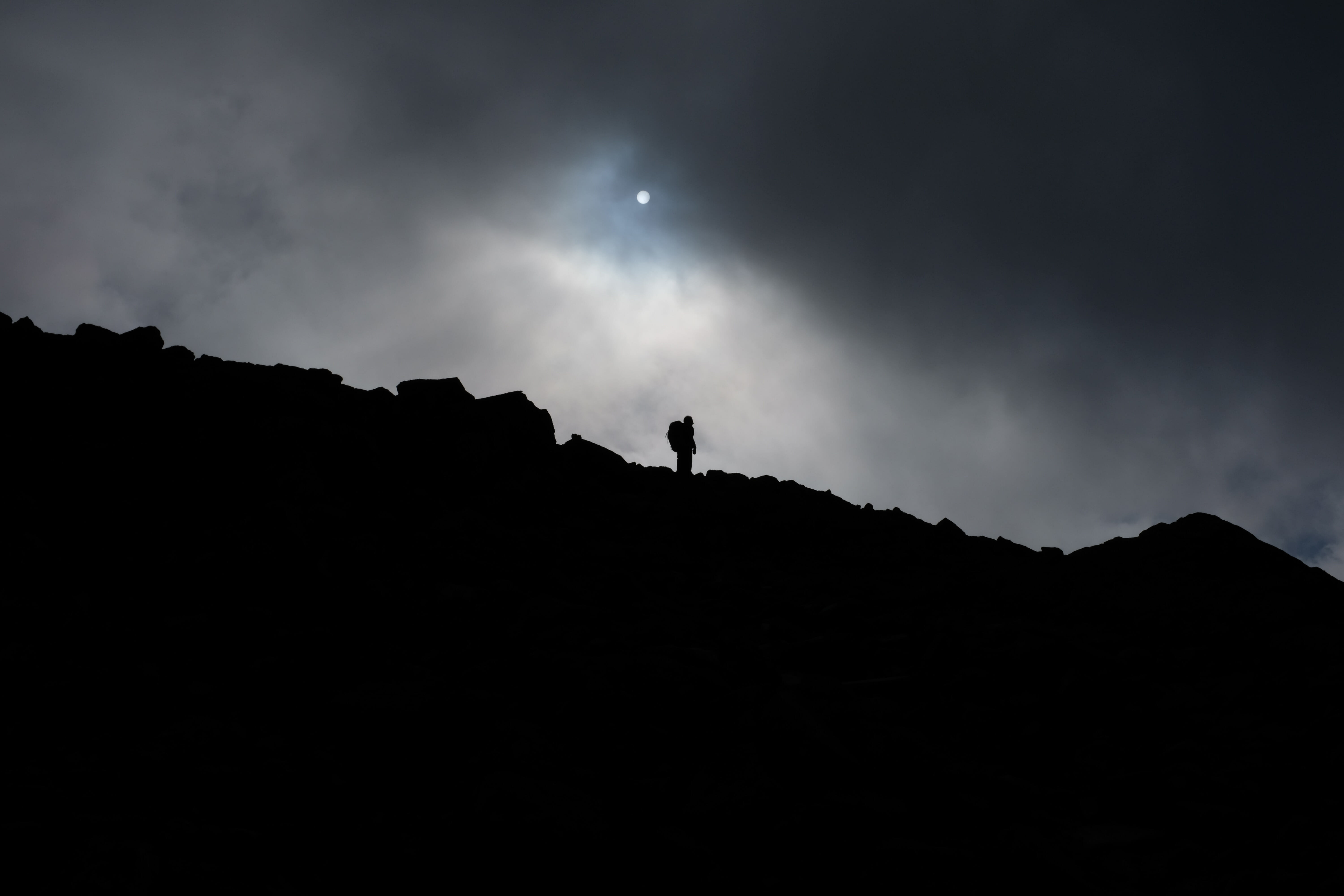 Solo or team challenge?
While you might fancy just grabbing a few mates and heading up to Fort William to start your challenge, there are substantial benefits to signing up to an organised event, whether that's through a charity hosting a one-off challenge or an adventure company providing dates throughout the summer.
Here's what you need to know about all the options!
Sign up with an adventure company
You could arguably take on the National Three Peaks Challenge at any time of year but the most common - and most sensible - period is from May to October, which is when you'll find adventure companies operating. Snow on the mountains can last until April, which is best avoided!
Some companies will have set dates on which they are planning to host N3P challenges, which is helpful if you have a small number of people and want the support of a larger group, though others will be more flexible depending on your group size. Your best bet is to contact a company well before your planned challenge date to get things organised and lock in your group.
Once you're confirmed, you'll have the support of a professional organisation to help you have the best experience possible! This usually includes:
Transport between the mountains, allowing you to rest on the journeys

Accompaniment by experienced mountain guides to ensure you are safe and looked after on the mountains

First-aid support

Meals and refreshments to keep you fuelled for your hikes

Pre-departure support and advice on physical training and equipment
With those essentials ticked off, you can concentrate on climbing the highest mountains in the UK and creating memories. You can find National Three Peaks Challenges from some of the best operators in the UK on TimeOutdoors.
Sign up with a charity
Similarly to an adventure company, charities organise N3P challenges that you can sign up to, gaining all of the same benefits. The main difference is that charities will usually organise a single event in a year rather than offering the flexibility of multiple departure dates.
In return, though, you can expect a significantly improved experience by virtue of great camaraderie with your teammates (you're all supporting the same cause, after all!), massively reduced entry fees (thanks to fundraising) and some branded kit to walk in.
That's not all, either. Since charities usually only host one National Three Peaks Challenge each year, they pull out the stops to make sure it is an unforgettable experience. Expect a professional photographer, mementos from the trip, maybe even a glass of prosecco on the finish line!
You can find a variety of charity N3P challenges right here.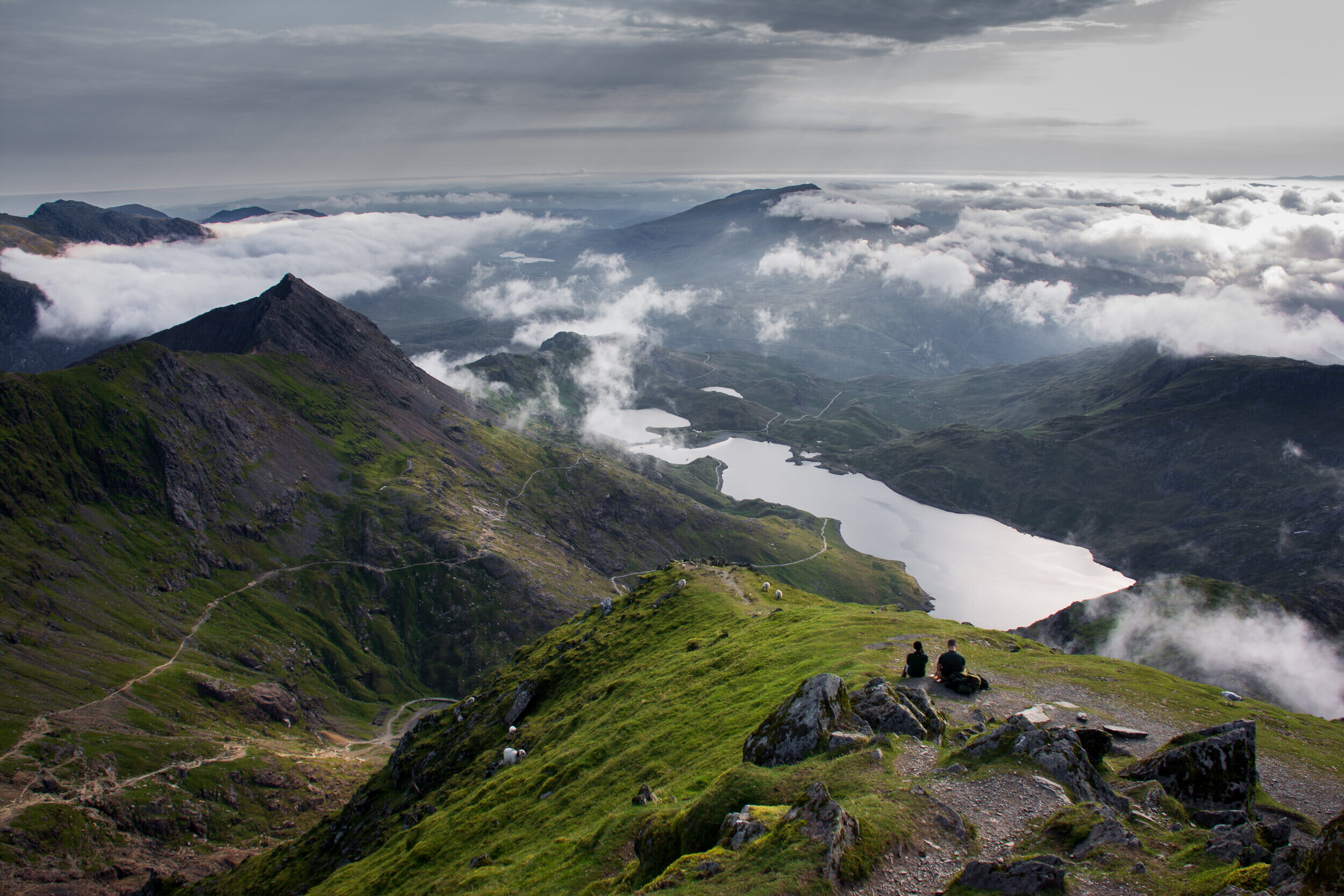 Go solo
Of course, you don't need to sign up with any organisation to do the National Three Peaks Challenge - there are loads of benefits to doing so, as we've outlined, but you can take on the highest mountains in the UK under your own steam.
To make sure you have the best possible experience and complete the challenge safely, there's a few guidelines that we'd recommend:
Don't worry about the 24 hour time limit! This is the traditional challenge but imposing a strict and arbitrary time limit increases the chances of taking unnecessary risks, both on the mountains and the roads. Take your time and enjoy the experience.

Plan ahead! Winging it is not going to work on the N3P - you'll need to book accommodation in advance, make sure you have some decent food prepared and know your routes up and down the mountains.

Get a driver or two on board. There's a reason that professional companies hire a minibus driver to shuttle you between the mountains - trying to hike and drive across that distance is far too tiring. With a driver, you can relax on the roads and get some much-needed sleep.

Be prepared! Get the right OS maps, make sure you have appropriate clothing and equipment for mountain hikes and make sure that people know where are you so if you do get into bother, help isn't far away.
Enjoy the experience
The National Three Peaks Challenge is an iconic outdoor adventure for a good reason - it covers some of the most spectacular natural environments in the UK and is a genuine physical challenge. Whether you choose to join a charity team, sign up with an adventure company or go it on your own, you'll create unforgettable memories on the greatest mountains in the UK.