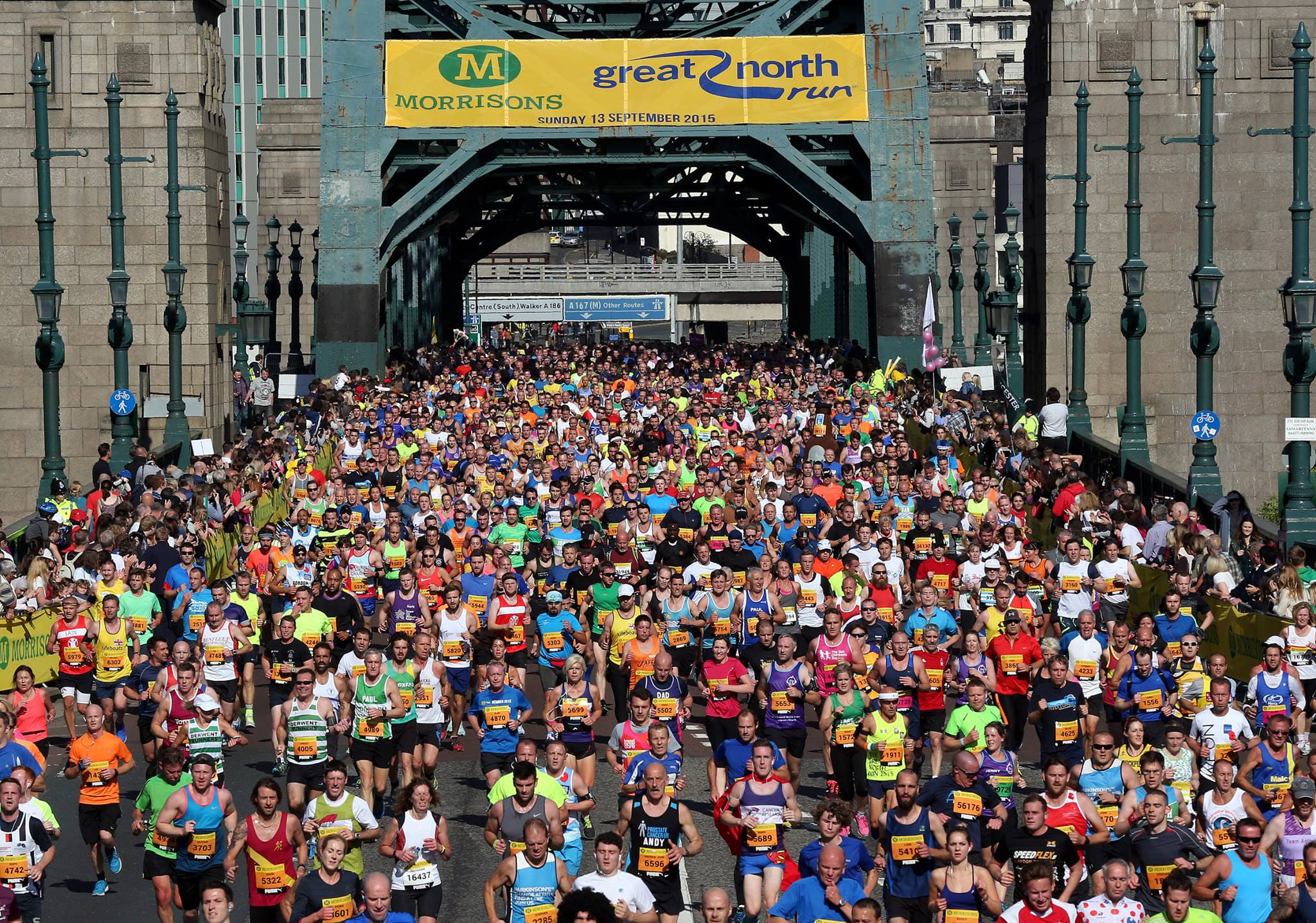 The Great North Run is the biggest half marathon in the world, with over 57,000 runners taking part each year and over one million having competed since it began in 1981.
This means two things: first, that participating in this event is going to be one of the most unforgettable experiences of your life, complete with incredible entertainment, a cacophony of crowd support and an iconic run route.
Secondly, though, it means that it can be damned hard to get in.
Ballot entries open in early January and remain open for a few weeks, with hundreds of thousands of people testing their luck in trying to get a spot. Once these close, if you're not an elite runner then your next option is to apply for a charity place, which will be one of the best decisions you ever make!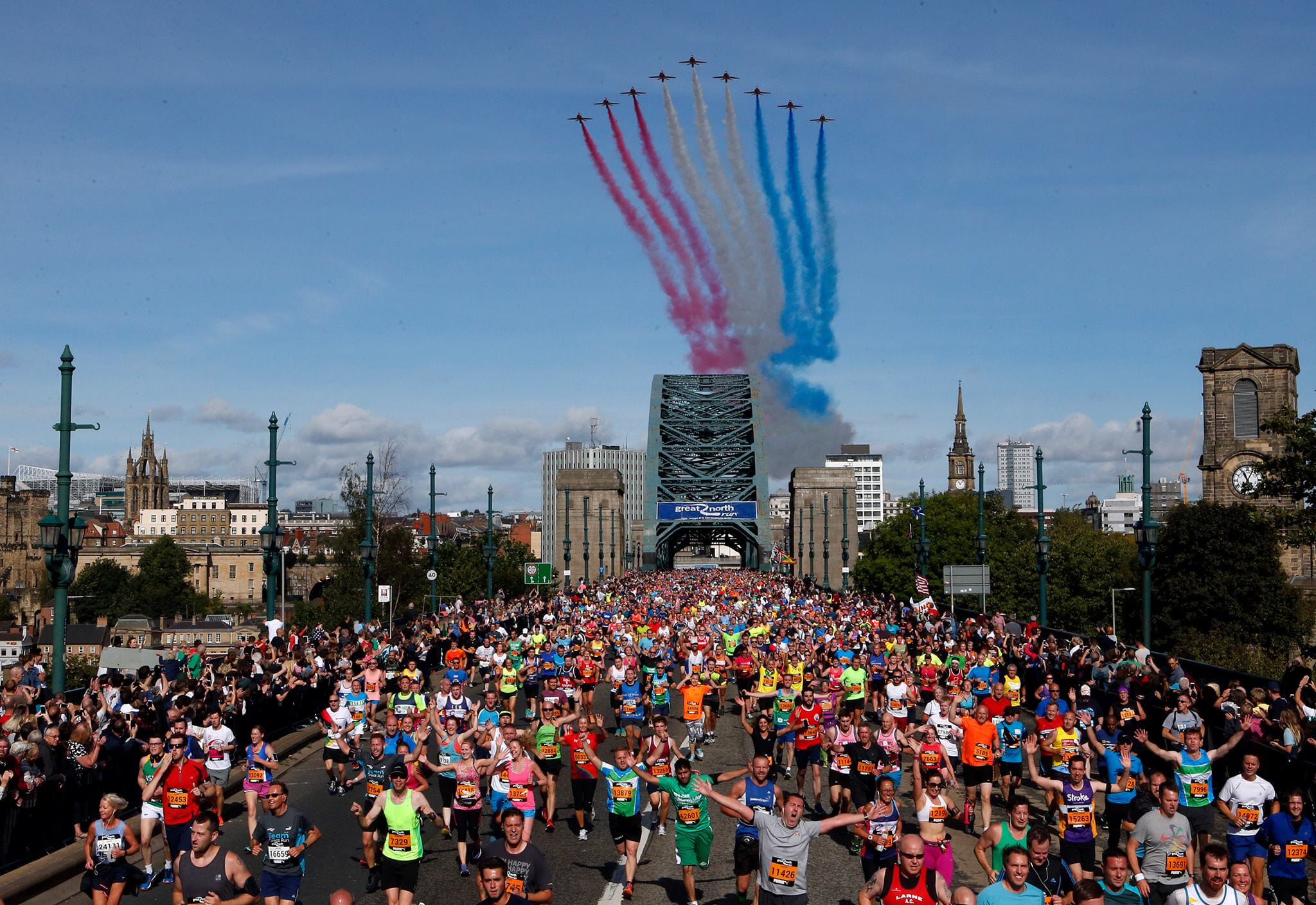 Why run for charity?
People have as many reasons for running on behalf of a charity as there are charities in the Great North Run - tonnes. These range from supporting a cause that is close to your heart to simply wanting to guarantee a place in the event. Either way, you will end up competing in the world's biggest half marathon and helping other people along the way.
Charities are assigned a number of race entries based on their size and the amount of support they can offer to runners. A major charity like the British Heart Foundation will typically receive a relatively large number of places while smaller, local charities will get a few opportunities to sign runners up.
Whereas the ballot entries are assigned randomly, charity places are given on an individual basis where each runner commits to raising a certain amount of money for the charity. This can range from a small amount, such as £200, to a much larger commitment of around £2,000, which is often needed for events such as the London Marathon. In most cases, a nominal sign-up fee will also be necessary. For the Great North Run, the minimum fundraising amount will be around £300.
And in return? Well, here's the deal:
In return for your fundraising commitment, your chosen charity will provide support as you train for the half marathon and will motivate you as you run from their dedicated cheer station, as well as providing a branded t-shirt or vest to run in. What's more, committing to support a charity will help to spur on your individual training and keep you moving when the going gets tough. You'll receive the support and thanks of everybody that you are choosing to help!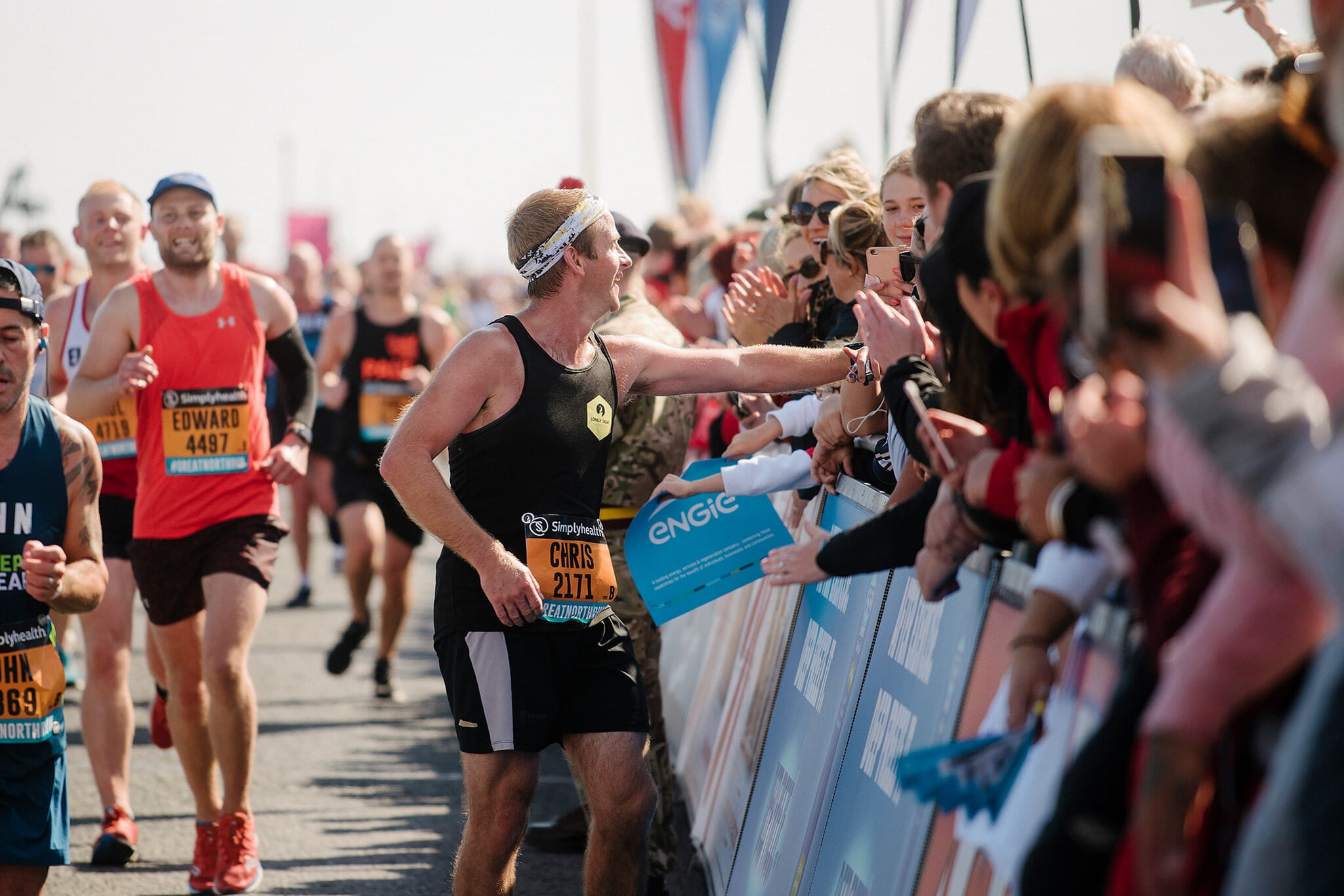 How to run for charity
Once you've made the decision to enter the Great North Run for a charity, doing so is easy! On our Great North Run page, simply click 'How to enter' and find a charity you would like to run for. You can search by name or cause - or just find the cheapest registration fee or lowest fundraising amount. There are 31 different charities to choose from on TimeOutdoors so finding one to suit you should be no problem at all.
Once you have completed the form, the charity will be in touch to discuss your commitment and get you signed up - that's it! If you would like any more information about the Great North Run or running for charity, please contact us via our support site.