This iconic event is always oversubscribed at the ballot but there are plenty of charities to run for and plenty more reasons to do so.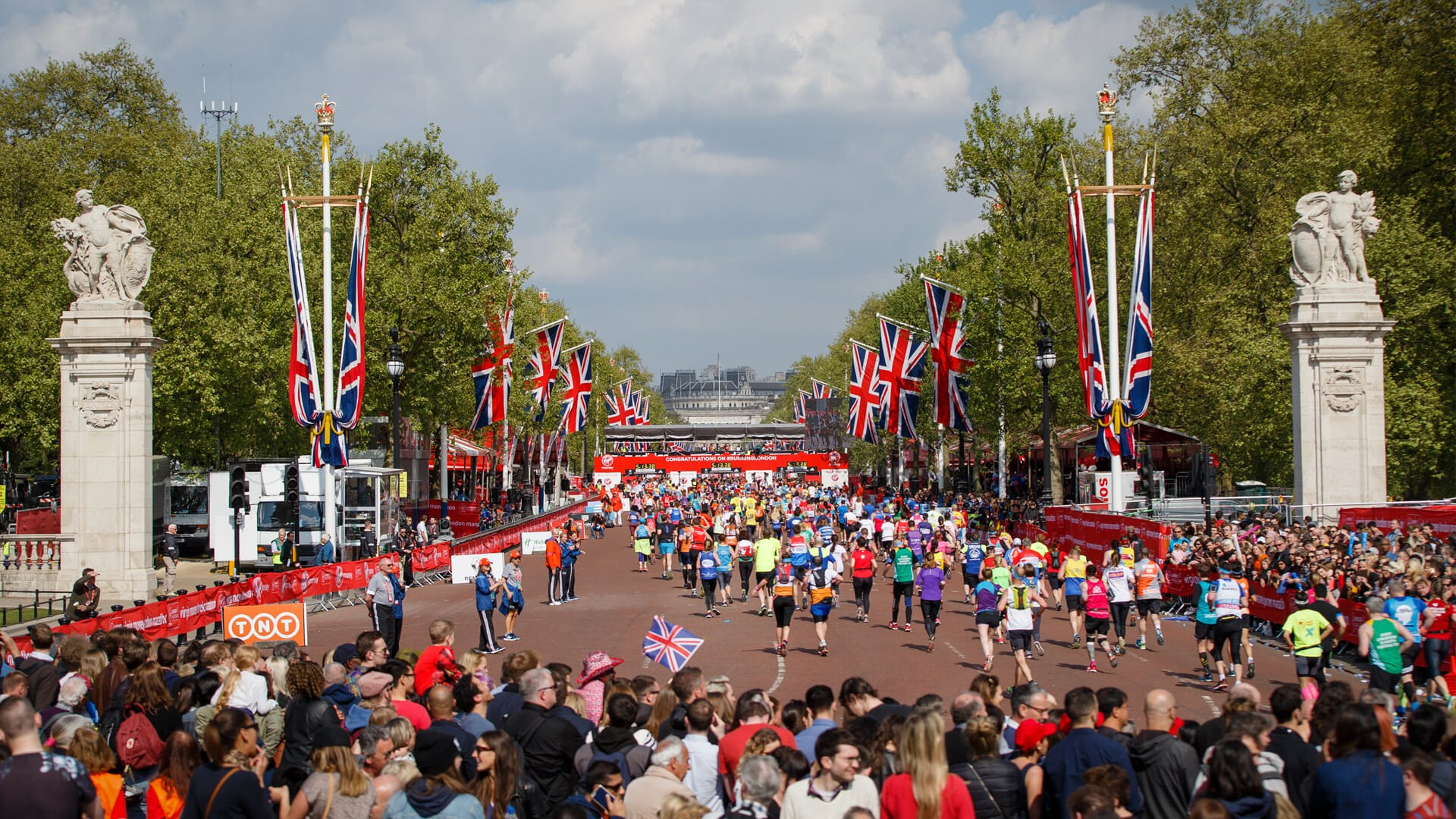 One of the most popular mass-participation events in the world, the TCS London Marathon offers an incredible and unforgettable experience for runners lucky enough to take part, from iconic moments like running down The Mall to the pre-race excitement of lining up along tens of thousands of fellow runners.
Most people will get their entry through the ballot, which opens on Sunday 1 October for the 2023 edition. Although around 50,000 people will receive an entry through the system, tens of thousands more will apply and be unlucky - some of our team have entered the ballot on multiple occasions and not managed to get in. Fortunately, this is just one way of getting into the TCS London Marathon!
Charities are allocated a set number of entries depending on how big they are and how much fundraising they can generate through the event, which means that there are a large number of charities with varying amounts of entries available for the race. In return for a commitment to raise money for that cause, they will give you an entry to the race. By choosing to run on behalf of a charity, you can guarantee a spot in one of the most oversubscribed events in the UK - but there are many other benefits to doing so as well.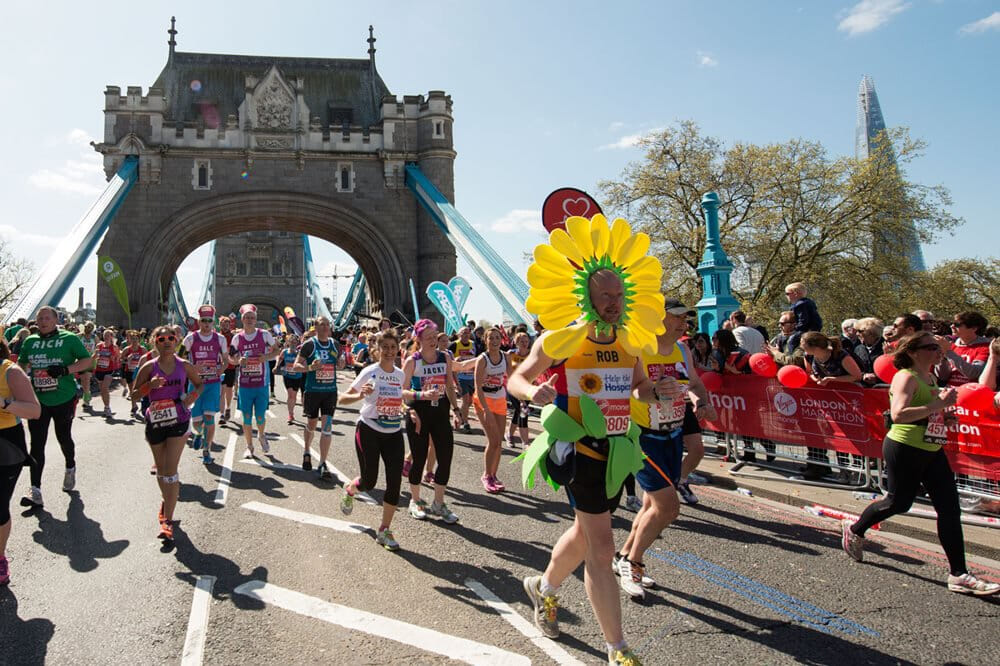 Why run for charity?
Some people want to run for a specific charity whose cause is close to their heart. For others, just helping people is their primary motivation and they're not too bothered whether that's for a children's charity, a health-focused research group or a homelessness foundation. Either way, entering the TCS London Marathon on behalf of a charity will ensure that your efforts have a positive effect on other people, which in turn will be great motivation to keep running when you hit the wall!
On a practical note, running for charity will provide you with extra resources to ensure that you reach the finish line in style. The usual support from a charity includes:
A branded t-shirt or vest to run in

A personalised training programme to help you prepare

Fundraising support

Access to expert coaches while training

Extra loud cheers from the charity's stand on race day!
There may be additional benefits to running for a specific charity as well and these will vary depending on who you sign up with. Completing the TCS London Marathon is not easy and is considered a lifetime achievement by many runners, so the more support you can muster in your corner the better!
As mentioned above, committing to raising money for a charity can help you to secure a place in the event when entering through the randomised ballot is unsuccessful. If this is your main motivation for running for charity - and it definitely is for many people, so don't feel bad - then we've made it easy to discover the charities with the lowest fundraising commitments and entry fees.
Sign me up for the London Marathon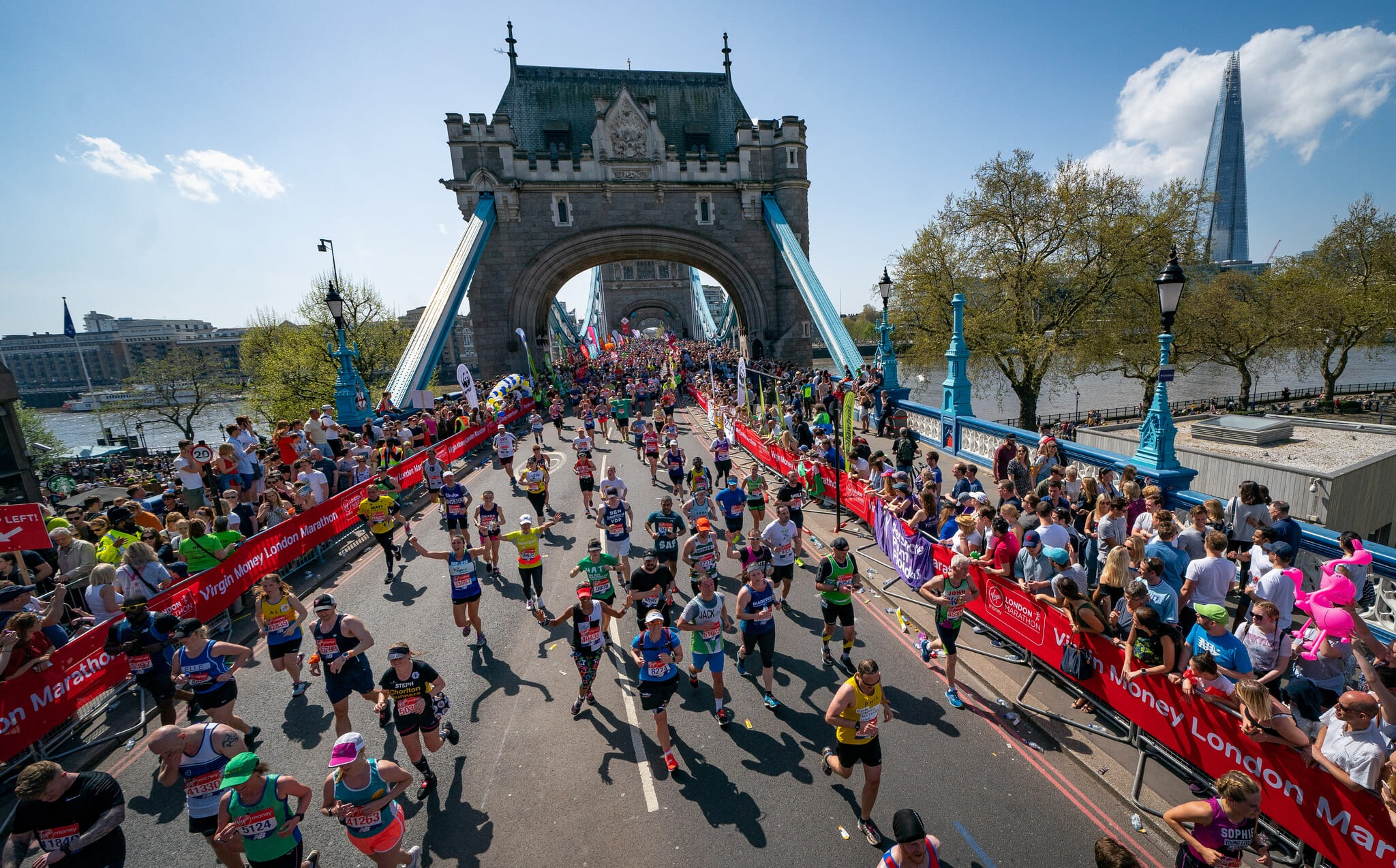 How to apply for a charity place
Once you've made the decision to enter the London Marathon for a charity, doing so is simple! On our London Marathon page, simply click 'How to enter' and find a charity you would like to run for. You can search by name or cause - or just find the cheapest registration fee or lowest fundraising amount. There are nearly 30 different charities to choose from on TimeOutdoors so finding one to suit you should be no problem at all.
Once you have completed the form, the charity will be in touch to discuss your commitment and get you signed up - that's it! It is worth noting that some charities receive a lot of applications and so will want to know about how you plan on reaching your fundraising commitment, as well as any personal connection you have to the charity's cause. Getting a place through a charity is not guaranteed and you may wish to apply to more than one cause.
If you would like any more information about the TCS London Marathon or running for charity, please contact us via our support site.