Wooden medals, virtual medals and no medals at all - what are the options for mass participation events looking to become more sustainable?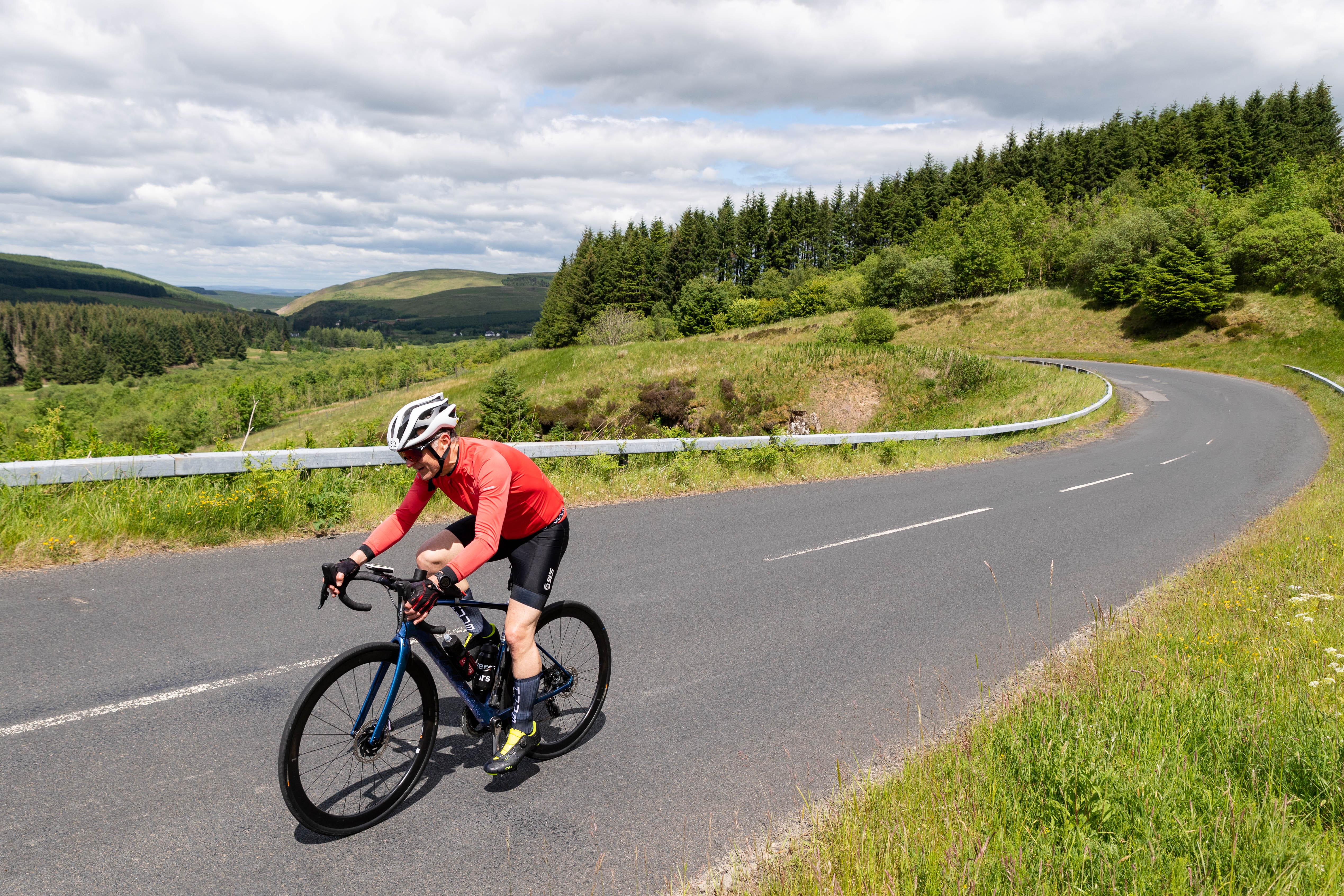 At first glance, active outdoor events like running, cycling and swimming go hand-in-hand with environmental sustainability. After all, one of the biggest reasons we get into these events is to spend more time outdoors, whether you're signing up to a fell run in the Lake District or a charity walk in London.
The problems, though, soon become apparent.
Events like major marathons and triathlons draw thousands of people, sometimes tens of thousands, into one location, with an inevitable impact on pollution from travel. Finishing an event has become synonymous with receiving a medal and t-shirt, which have both a cost to produce and an additional cost to dispose of the surplus. Single-use plastic cups and water bottles handed out at aid stations often end up in landfill, not to mention the additional plastic pollution from energy gel wrappers, packaging on merchandise and race numbers.
This really is only scratching the surface of the environmental impact of big outdoor events, too.
Tonnes of plastic waste are sent to landfill from every event, according to US research, and traffic emissions from travelling participants are a major contributor to air pollution, particularly in big cities. With 74% of UK adults reporting feeling worried about climate change in 2022, this level of negative effect is completely unsustainable, particularly within a community of people obsessed with spending time outdoors.
Now that we're suitably daunted by the scale of the problem, let's take a look at the solutions.
Because solutions are there and they are effective. Many events around the world, including the UK, have set themselves the ambition to become carbon neutral and/or plastic-free, both out of a personal sense of duty and owing to increasing pressure from participants. Some options are relatively obvious and simple to implement, others are more complex and take time to put into action. Here, we review some of the most effective measures that event organisers can take to reduce their environmental footprint, as well as showcasing events who are leading the way.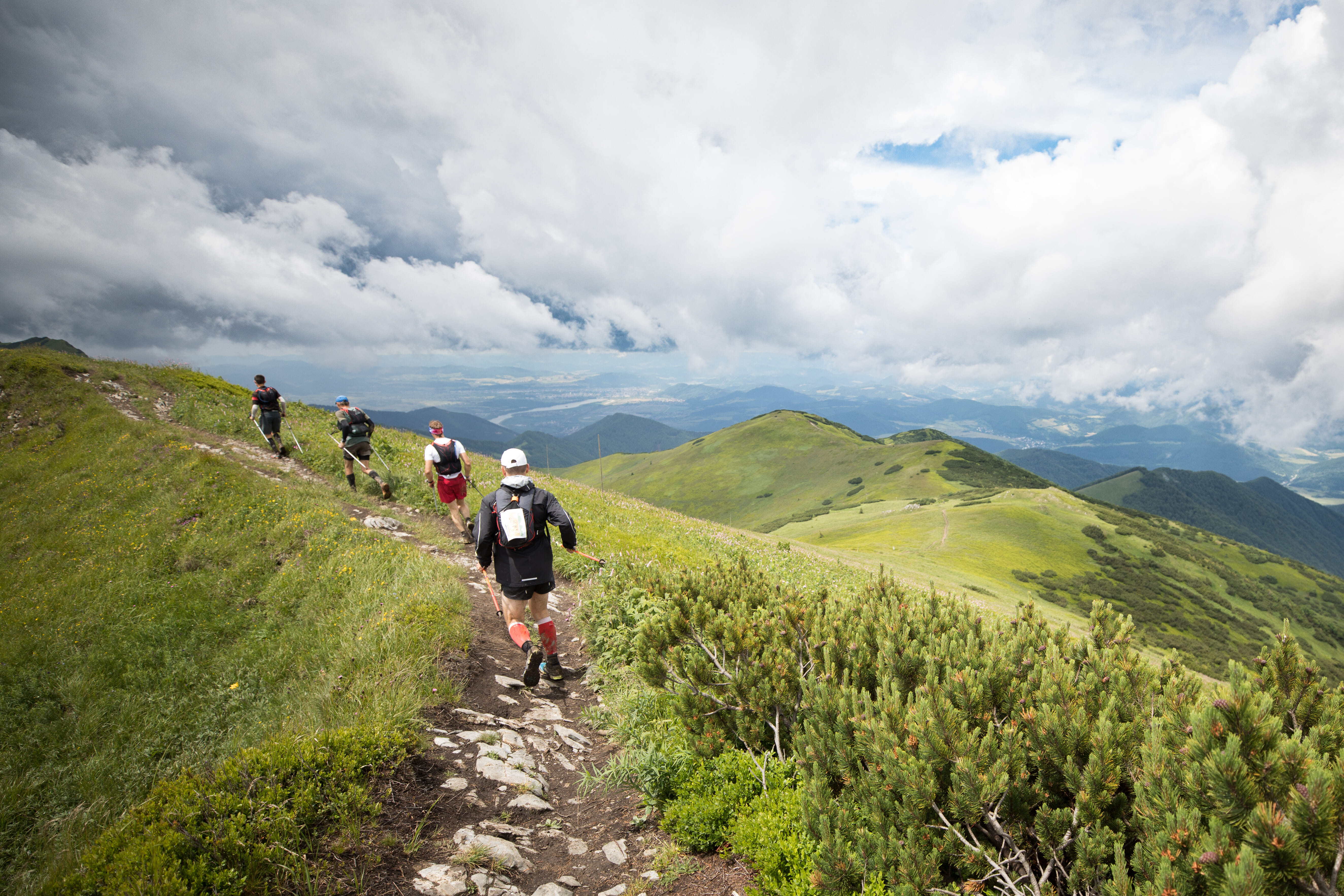 #1 Encourage eco-friendly travel
Consider an event like the Great North Run. Over 60,000 people ran this half marathon in 2022, making it the biggest 13.1-mile race in the world, with participants travelling from across the UK to run through Newcastle. Many people share car journeys to races but even so, thousands of extra vehicles will descend on the North East that weekend and contribute to huge traffic emissions. A priority for race organisers has to be reducing the number of cars driving to their events and encouraging more people to use eco-friendly public transport.
The carbon footprint of rail travel is significantly lower (around 80%) than travelling by road, according to UK research from 2019. If the majority of people journeying to Newcastle for the Great North Run took the train, the overall emissions from the event would be massively reduced.
Clearly, event organisers cannot dictate how people travel to their events - much of the responsibility here lies with participants themselves. What's more, rail fares have become so staggeringly expensive that sometimes taking a train would cost more than the race entry itself. However, organisers can encourage rail travel, partner with bike rental companies and provide shareable methods of transport, like coaches.
These small steps can collectively have a major impact on reducing air pollution from active outdoor events.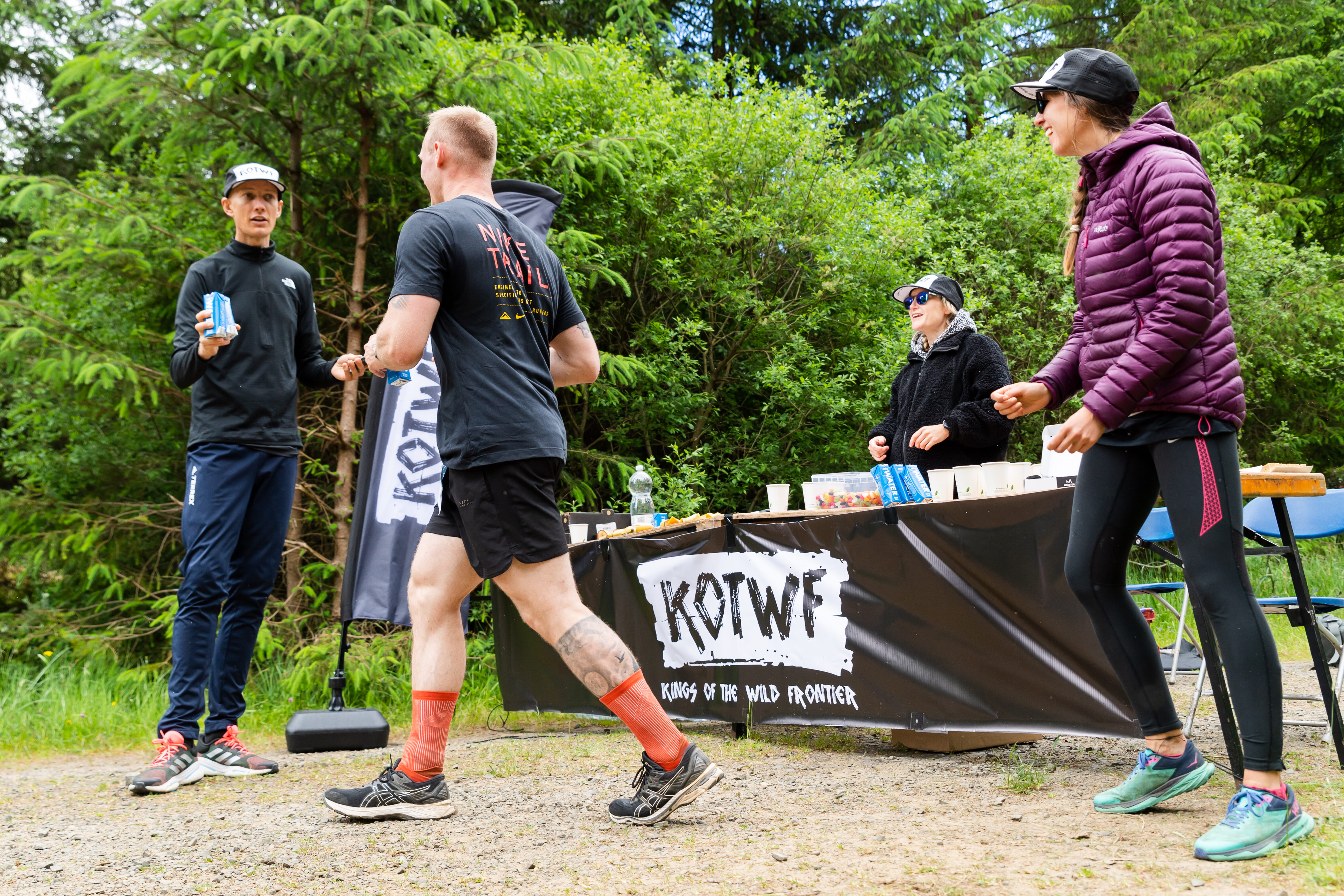 #2 Reduce plastic waste
The sheer volume of plastic at events is staggering if you consciously look for it, though the same is true of any area of life, to be fair to event companies. One of the biggest and most visible culprits at races, though, is plastic waste from aid stations.
Providing refreshments at regular intervals is an absolute must for endurance events, particularly long-distance races like marathons and triathlons - imagine being 20 miles into a marathon and having no way to quench your thirst. Providing water, electrolyte drinks, energy gels and snacks in single-use plastic needs to be resigned to the history books, though.
Anyone who has taken part in a major race will have seen streets littered with plastic in the 100m or so after an aid station, as bottles of water are gratefully received then dumped on the road. Often there are bins provided but these are inadequate for the sheer volume of waste, particularly when many bottles only have one swig taken and remain mostly full of water.
Many race organisers, like the Bath Half Marathon, have taken great steps to eliminate this problem, providing water refill stations rather than single-use cups. This places an onus on participants to carry a bottle and does force you to stop moving, which can be irritating for more competitive runners and cyclists. One way around this is to introduce compostable cups, creating a single-use option that has no plastic impact on the environment.
An alternative that runners will have seen for a couple of years at the TCS London Marathon is called Ooho, an edible water container made from seaweed that can be filled with water, electrolyte drinks or, as in London, Lucozade.
The key is that none of these options are perfect - they simply are not as convenient as picking up a plastic bottle, taking a swig and dumping it. But in a straight shoot-out between convenience or environmental stewardship, the latter has to win.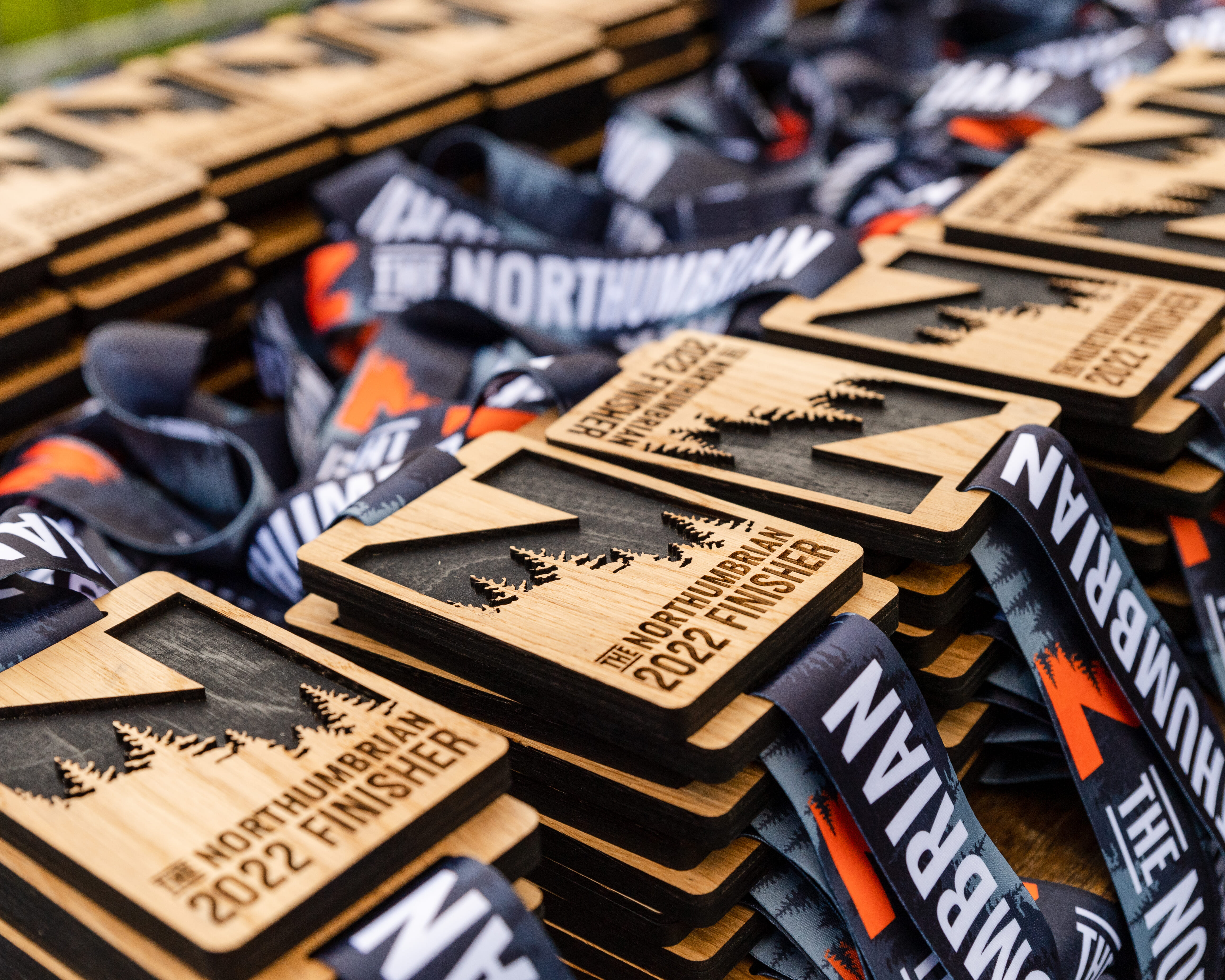 #3 No more medals?
Could you finish a race, not receive a medal and walk away just as satisfied?
It's an interesting question as that is the solution some race organisers are considering in order to reduce plastic waste from their events even more. Medals and t-shirts, not to mention extra merchandise available to buy, all come wrapped in plastic packaging that needs disposing of. What's more, depending on participants dropping out last minute and other unforeseen circumstances, organisers can end up with a surplus of stock that can end up being binned, seeing as it's branded for that specific event.
There's also the environmental cost of producing t-shirts and medals to consider. Between the collection of raw materials, manufacturing process, dyeing and the huge volumes of water involved in creating a performance t-shirt, they often have a substantial carbon footprint. Apparel brands are taking efforts to reduce this impact - Pressio is one fantastic example - but when you consider the hundreds of thousands of t-shirts provided at race finish lines each year, a major shift is required.
Hence the radical solution of scrapping them all together.
Don't get us wrong, we love a memento from a race as much as anyone else. Is there any point in training for an Ironman if you're not going to wear your finisher's t-shirt for the next six months?
Many runners, cyclists and swimmers are very amenable to the idea of phasing out collecting a t-shirt and medal as standard, though. For those who enter multiple races each year, the t-shirt collection and medal rack can become unmanageable, if nothing else.
That's why organisers like Run For All - the team behind the Yorkshire Marathon and many other events - are making their finisher's t-shirts an optional extra. Not only does it mean runners get a choice whether they actually want one or not, it also reduces the base cost of the event and should lead to significantly less waste from surplus stock. It seems like a win-win - if you want a t-shirt, pay a few extra quid for one; if you don't, your entry is now cheaper.
When it comes to medals, some race organisers have opted for wooden medals with a lower carbon footprint to produce - like the Royal Parks Half Marathon - while other organisers, like Centurion Running, have removed dates from their medals so surplus stock can be re-used the next year. Earth Runs go even further, creating virtual events that plant trees for every entry and have compostable medals with seeds.
If you're creative, there are loads of potential solutions to this issue!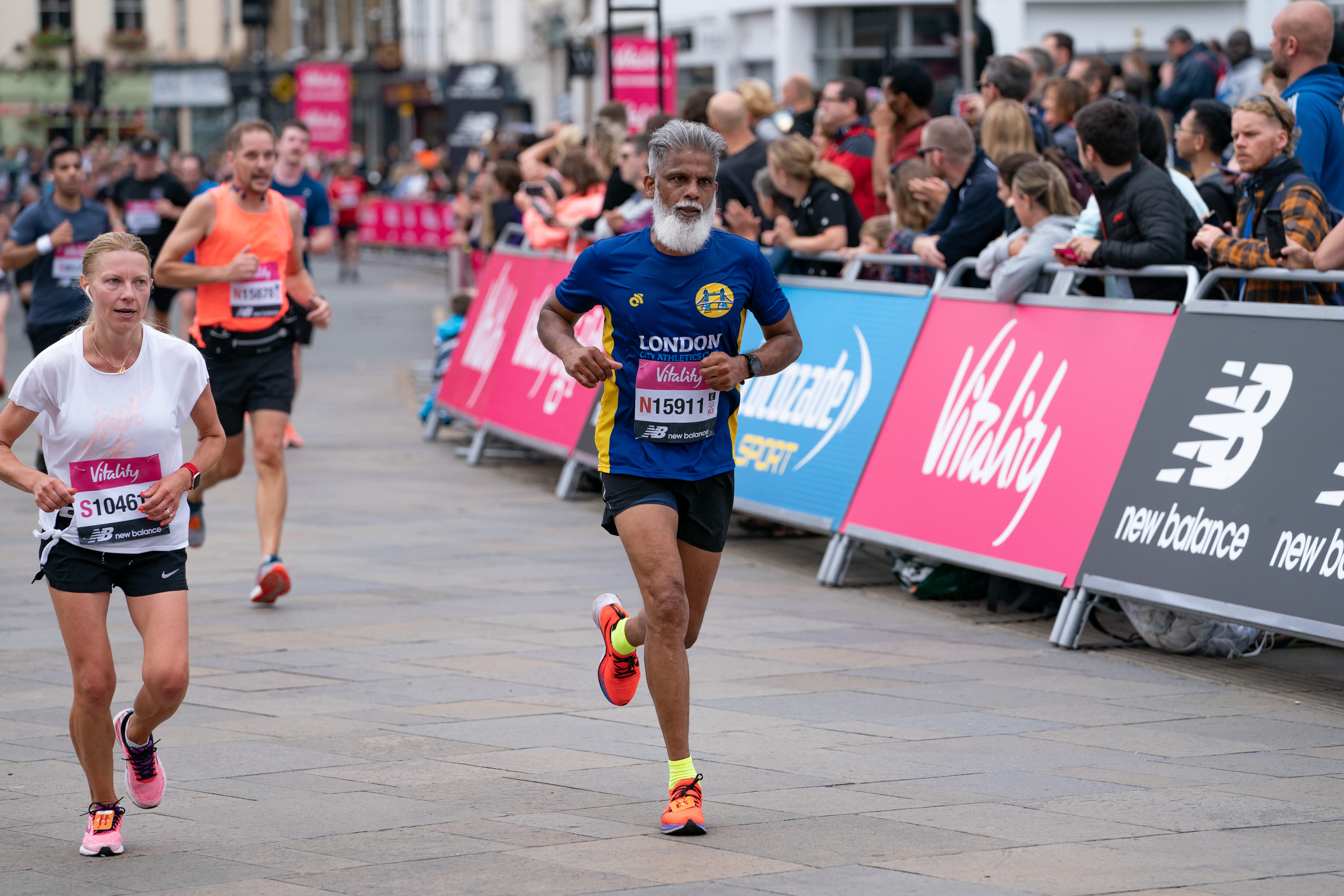 #4 Phase out plastic branding
Not only can medals, t-shirts and water bottles be phased out in favour of eco-friendly alternatives, race organisers can replace plastic branding with recycled and sustainable materials.
Think of the last time you crossed a finish line:
How many metres of branded banners did you go past before reaching the finish line gantry? Was that covered in printed branded itself? How many laminated direction arrows and aid station signs did you pass beforehand?
Chances are you pass a huge quantity of plastic without even noticing it, often transported into wild places for events like trail runs, open water swims and gravel rides. Those signs and banners are usually fastened with plastic cable ties and delivered in plastic packaging - even race numbers themselves can be reinforced with plastic to stop them tearing as you move. You get the point.
Again, these features are part of what makes a race such an incredible and vibrant experience - take those away, as well as the finisher's medal, and you've essentially just got a training run or cycle. The impact that producing and transporting this quantity of plastic branding has on the environment needs to be acknowledged and addressed, though.
Some organisers have started to take innovative steps in this area. While the Cardiff Half Marathon use recycled paper for all their advertising, the Royal Parks Half Marathon have created reusable signage to stop the need for producing more and work with catering suppliers to use biodegradable cutlery and food packaging. At the Oxford Half Marathon, reusable cotton tote bags are handed out in place of plastic kit bags. Other organisers have started to introduce biodegradable tape to mark the course, too.
While the initial effort to use more sustainable materials may seem difficult, the rewards in terms of reduced environmental impact and increased customer satisfaction are clear.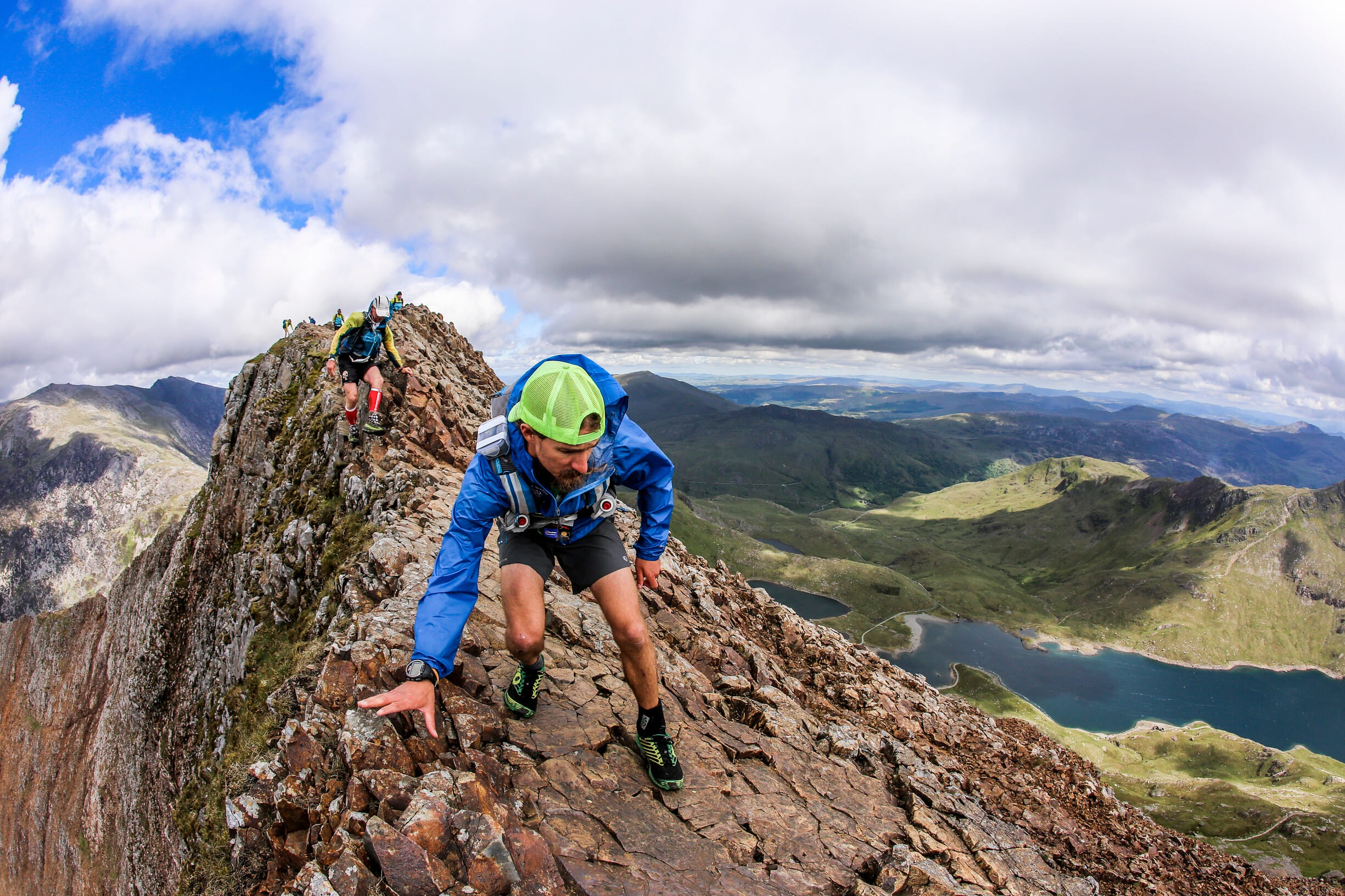 #5 Go the extra mile
Some of the best approaches to sustainability from event organisers are proactive and innovative, not simply replacing plastic products for eco-friendly alternatives but going the extra mile to have a positive impact on the environment and communities they are operating in.
Take the Original Mountain Marathon, for example.
This endurance, two-day trail running event takes place in wild locations around the UK and makes a concerted effort to minimise their impact on National Parks. According to their 'ecological responsibility' webpage, the organisers conduct impact assessments, work with local suppliers to support their business, reduce disposable items in favour of compostable alternatives and much more.
Perhaps most interestingly, they have their own ecologist to provide strategic guidance and to advise runners on how they can minimise their own impact on wild fauna and flora.
Another common approach is to partner with charitable organisations to offset carbon emissions. Essentially, you precisely calculate your event's carbon footprint and purchase equivalent credits in projects that remove carbon from the atmosphere. Brands like Ecologi are particularly good at working with businesses to this end.
The key here is that race organisers will get credit from participants for proactively reducing their carbon footprint and becoming more environmentally positive. Climate change is not going anywhere for the time being and customers are becoming more conscious of supporting brands that take it seriously, with the same being true of events.
If we want to keep enjoying our time outdoors, we need to invest in protecting it.