The fast and flat 10 mile course is steeped in history, passing naval landmarks, cathedrals and castles. Experience Portsmouth's Historic Dockyard, running past the incredible HMS Victory and complete your 10 mile challenge at the seafront finish line.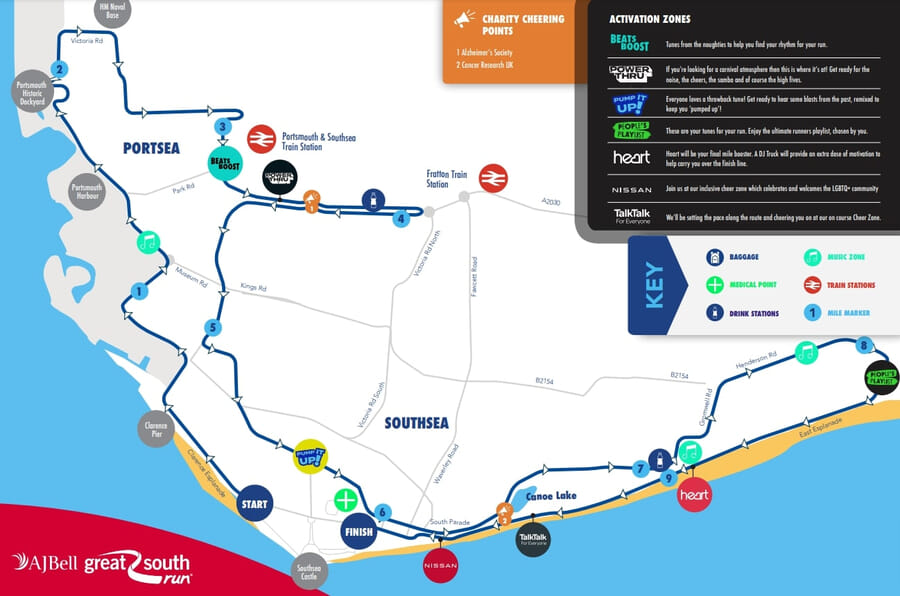 Entertainment
Prepare to be entertained from start to finish by a host of live music and local legends, the Beats Boost zones and high-energy Wave 105 crew.
With ten entertainment zones and three charity cheering squads, you'll be bopping, clapping, singing, and running from start to finish.
Water stations
This year, courtesy of the Official Hydration Partner, Highland Spring, there will be two Highland Spring Hydration Stations water stations available out on the course to keep you hydrated as you go.