Lugs, rock plates and cushioned midsoles - what are they and why do you need them?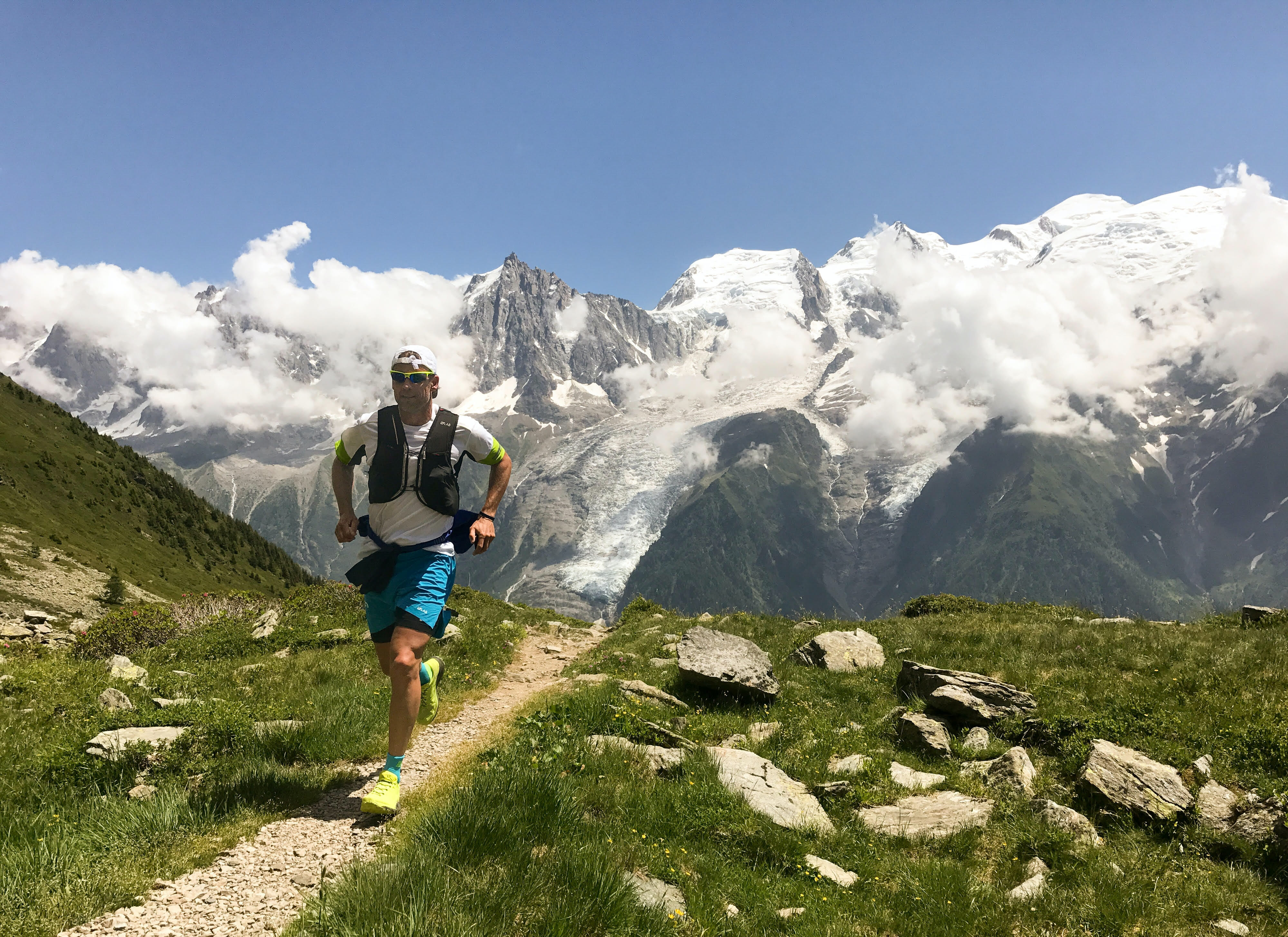 Trail running is one of the purest expressions of running, encouraging you to find freedom and adventure in the great outdoors. By heading off-road and paying more attention to the natural world around you than the watch on your wrist, you escape the hustle and bustle of everyday life in favour of a wilder existence, if only for a short time.
Part of the beauty of trail running is that you need very little kit to get started, particularly compared to activities like cycling or open water swimming. One thing you do need, though, is a decent pair of trail shoes.
True, in the height of summer and running on dry, hard trails, you can probably get away with wearing regular running shoes. But in any other season, when the majority of trail running events occur, trail-specific shoes are in order and for good reason. They have a range of features that make them more suitable for uneven, slippery terrain that is often littered with obstacles - conditions that road running shoes simply wouldn't be able to handle.
On forest tracks, trail shoes will provide greater protection from low-lying obstacles like tree roots, branches and rocks. On coastal paths, they will provide additional support for your ankles on undulating, rocky terrain. In the fells, they are better equipped to keep your feet dry in boggy conditions and poor weather. In short, the kinds of situations you will likely find yourself in on a trail run - and the situations that make trail running so addictive - require specialist equipment.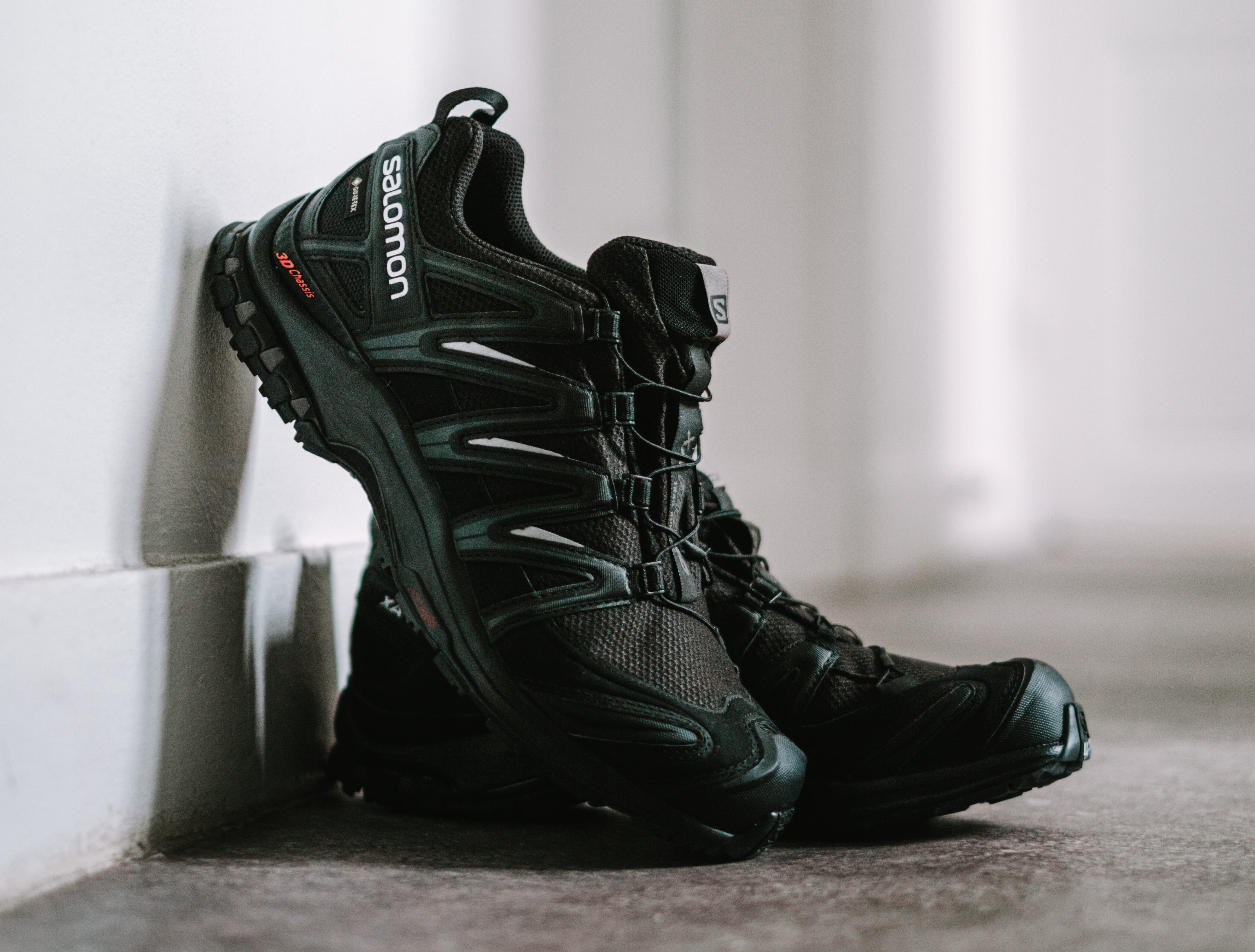 Trail-specific features
All running shoes are built of largely the same components, as much as brands will insist their products are 'revolutionary'. These are the key features to look out for in trail shoes.
Multi-directional lugs
'Lugs' refer to the tread on the sole of a trail shoe, which can range from large shards of rubber to a more subtle print. These are designed to improve traction on slippery ground, biting into the earth. By being multi-directional, you are more stable on uneven terrain. The size of the lugs you opt for will depend on whether you're running on very muddy ground or a firmer trail.
Rock plate
Positioned between the sole and the midsole, a rock plate is essentially a reinforced guard against sharp rocks that you might step on at high speed. They don't usually impact on weight by too much but are also not particularly necessary for calmer trails.
Midsole
Road running shoes often feature a highly cushioned midsole that allows for efficient energy return from your foot strike, propelling you forward. Nike's Vaporfly are the best example of this, helping Eliud Kipchoge to set a new marathon world record but igniting controversy at the same time for the elite technology within them. By contrast, trail shoes will usually have less cushioning to help runners control their footfall on uneven terrain and remain agile on tight corners.
Toe box
To make them better suited for a range of surfaces, trail shoes usually have a wider toe box that allows the foot to splay as it hits the ground, helping to absorb impact. This wider profile will be emphasised by the...
Toe guard
Crashing along trails means that you're going to encounter rocks, twigs and other 'trail debris', which is why trail shoes will feature a reinforced toe cap. This rubber bumper will protect your toes from any sharp objects or high-velocity impacts.
Synthetic upper
Some personal choice comes into play here. The material that the outer layer of your shoes is made from will affect its performance in wet conditions. Choosing a waterproofed material will clearly keep your feet dry in the short term but if any water does enter your shoe, such as soaking through your socks, then it's also going to struggle to get out. By contrast, a highly breathable shoe will let water in but will also let it out very easily. There is no right answer here. All upper materials, though, will be reinforced against scratches and tears.
Tongue
This length of material sits directly under your laces and is responsible for keeping dirt out of your shoes - these are featured on all running shoes. In trail shoes, that jobs becomes a bit more important thanks to the realities of running off-road, so you may find that the tongue is sewn into the body of the shoe itself or features a space for the laces to be tucked away, preventing them snagging on anything.
Heel cup
As with the rock plate and toe guard, a heel cup is designed to protect your feet from the obstacles on trails, providing extra padding against rocks and twigs. It will also provide support to your ankle, helping to prevent any twists while you navigate technical terrain.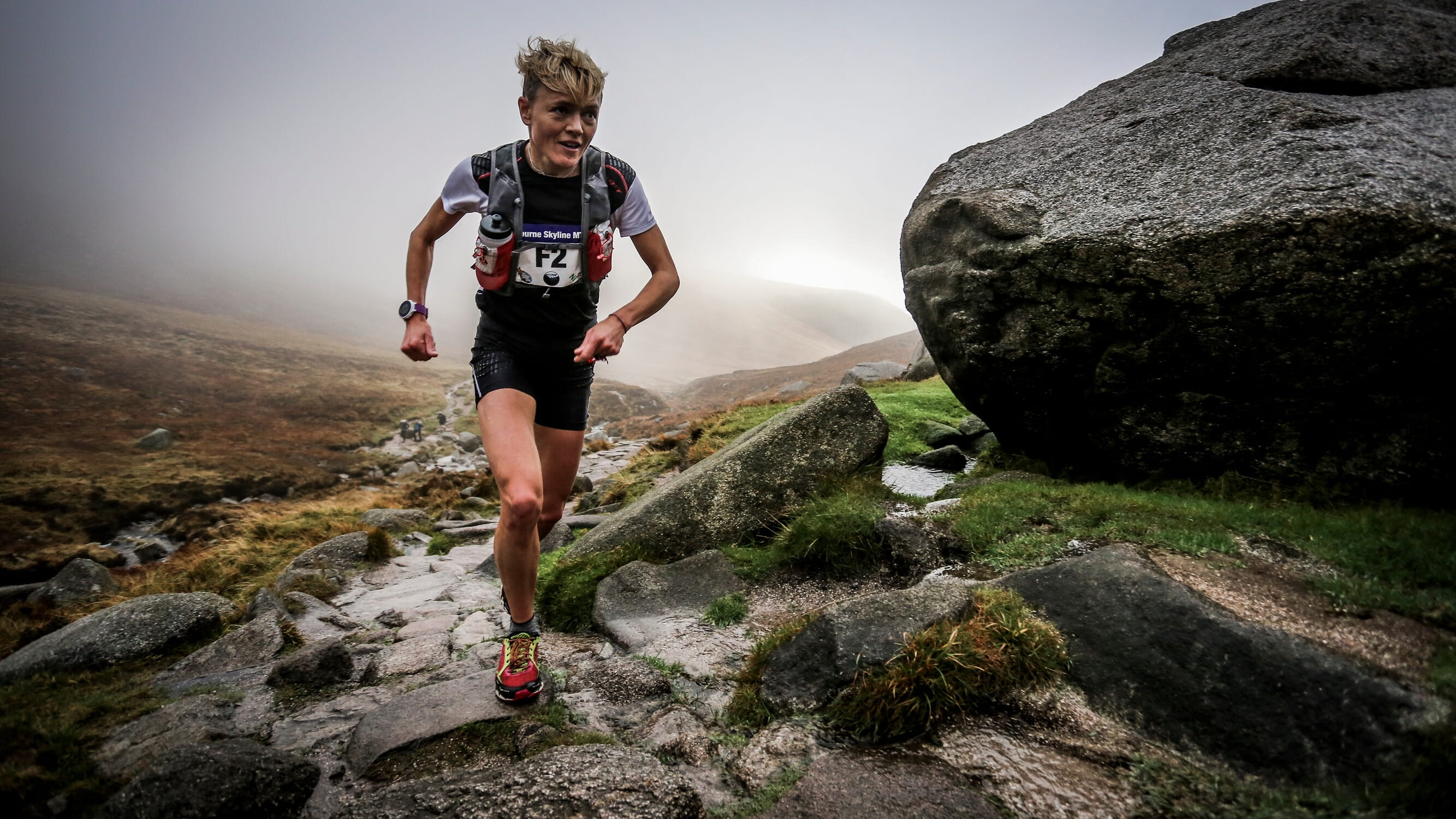 Horses for courses
While those features listed above are what make trail running shoes different from regular kicks, not all trail shoes are the same. Some will feature heavy lugs, a pronounced toe guard and thick cushioning; others will be much lighter, with a breathable upper layer and a more minimalist profile. The type of shoe you go for will be dictated, in part, by what kind of event you're looking to sign up to.
Anyone just getting started in trail running and interested in local events should aim for a mid-range, versatile shoe: something with a neutral heel-to-toe drop and a relatively sparse approach to technical features. This will ensure that there is less of a difference from your road running shoes and they remain lightweight while offering protection from the trails. The same logic applies to more experienced runners who are entering a race at a half marathon distance or shorter.
For runners looking to enter a long race, particularly looking at ultra marathons that are becoming more and more popular, a chunkier trail shoe with a greater drop and more cushioning would be advisable. While this will be slightly heavier, the difference in weight is marginal compared to the support and assistance provided for these gruelling events.
It is also worth bearing in mind that despite all of this advice, personal preference and advice from a coach will be the biggest deciding factors in choosing a pair of trail shoes. Some people prefer a heavily cushioned shoe while others cannot stand it and want to feel the trail beneath their feet.
Using orthotics needs to be taken into account it, too. As with all running equipment, the key is to aim for something that feels right for you rather than what's popular. If you have the opportunity to visit a running clinic and get a gait analysis, we'd highly recommend that too.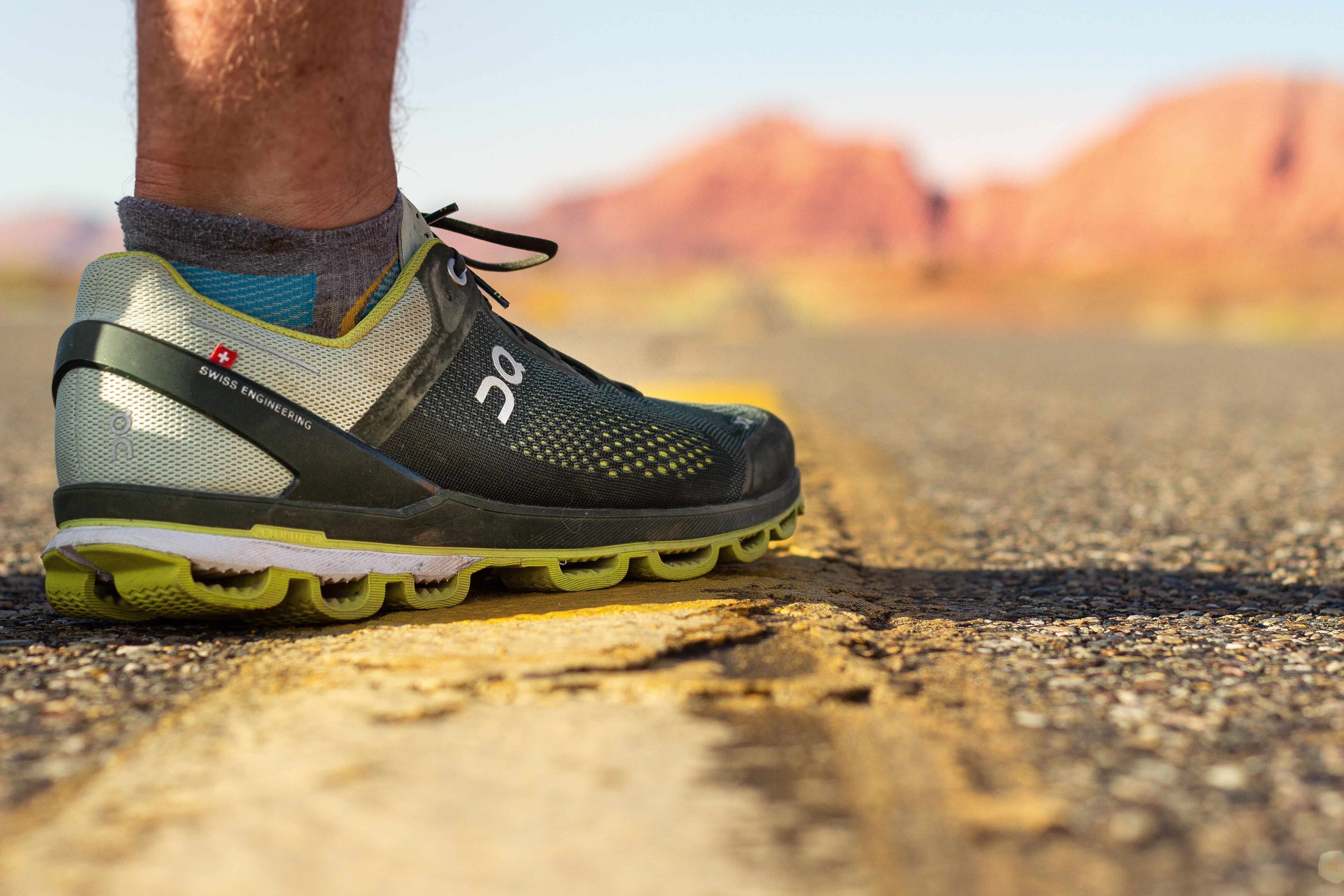 Trail running brands
If you're completely new to trail running and don't know where to start, it can be tempting to shop from a major sportswear brand or just pick up the cheapest pair of shoes on the market - both of those moves would probably be a mistake. Here's a rundown of the brands you should be aware of.
Salomon
Favoured by many elite ultra runners, Salomon shoes are typically more technical than smaller - and often cheaper - brands.
Inov-8
Forged in the fells of the Lake District, Inov-8 shoes are ideal for rugged terrain and poor conditions.
ON Running
These distinctive Swiss shoes feature pronounced pods on the sole that provide bounce and energy return as you run.
HOKA ONE ONE
Regarded as some of the most heavily cushioned shoes on the market, these can be great for long distances like trail ultra marathons.
Saucony
A very established brand in the running world, Saucony provide a range of different shoe types, with both neutral and heavily cushioned soles.
Vivobarefoot
The polar opposite of a cushioned shoe is this minimalist profile, providing protection from trail debris but otherwise letting your foot do its thing.
Brooks
These shoes err towards more heavily cushioned, though they are more generalist than brands like HOKA ONE ONE.
Allbirds
Built from merino wool, these newer trainers have a clear focus on sustainability and feature a pronounced heel-to-toe drop.
What next?
Once you've got yourself kitted out with a pair of trail running shoes, the next logical step is to test them out - for that, you'll need a trail. While we're always fans of people discovering new adventures on their doorstep, we do have some recommendations. Click here to find our rundown of the best places in the UK to find trails or here to discover some of the best trail running events and races around.