Signing up to run 26.2 miles for the first time is no small thing but it will also be one the most rewarding decisions you ever make! This guide has all the information you need to get started, from training tips to a basic kit list.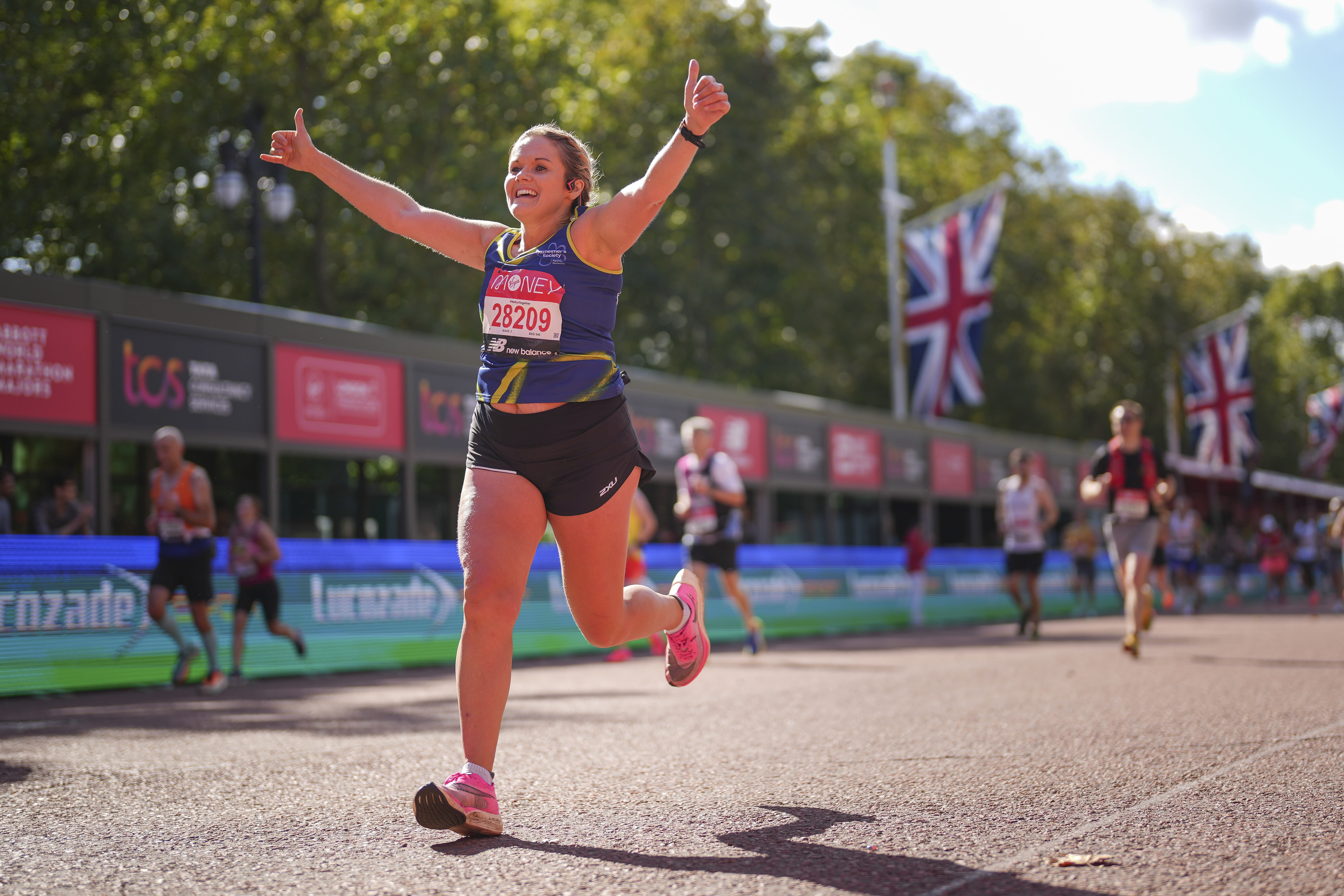 Marathons are considered the defining event of endurance running by many people - despite ultra running becoming more and more popular in the UK and abroad, it is marathons that remain the most ubiquitous long distance event. Even the word 'marathon' is used to describe something that takes time and is a bit of a slog!
It's no wonder, then, that running a marathon is a goal for many runners. Whether it's Olympic athletes setting world records or the live BBC coverage of the London Marathon that inspires you, a fascination with running a marathon takes over most people when they decide to start running. Unless you decide to take your relationship with running up a gear and enter an ultra marathon, a regular one is likely to be the most challenging distance you ever face and the pinnacle of your running career.
While that can sound daunting, be under no illusions: everybody can run a marathon. All it takes is some dedicated preparation, the right support and the motivation to push on when you feel like you've reached your limit. In training for and then successfully completing a marathon, you will improve your physical fitness and mental strength, opening the door to more events and greater opportunities to be active outdoors.
This guide will help you take the first steps in getting ready for your first marathon, helping you to pick the right event, optimise your training and get kitted out for your biggest running challenge yet. Let's get started!
How far is a marathon?
Let's start at the beginning to be clear about what you're signing up for. A marathon is 26.2 miles long, which can seem like an oddly specific distance when you stop and think about it. While you didn't come here for a history lesson, we'll quickly dive into why you'll be running an extra 1.2 miles from athletes 100 years ago.
The marathon as an event traces its history to the Classical era and the Battle of Marathon in 490 BC. Allegedly, after an unexpected Athenian victory against the invading Persians, the messenger Pheidippides was sent running back to Athens to announce the news. He ran 25 miles across rocky, dusty trails and arrived in the city to declare "Nike!" ("Victory!), after which he died from exhaustion.
In homage to these ancient origins, marathons were established as 25-mile races when the modern Olympics were launched in 1896. It was in 1921 that the distance was formally standardised as 26.2 miles, after being extended in 1908 so that the British Royal Family could better observe the start and finish of the race. So if you reach mile 25 of your first marathon and don't fancy the next 1.2 miles, you know who to blame.
What is a good time for a marathon?
26.2 miles is a long way, there's no getting around that. While we don't know how long Pheidippides took on his run back to Athens, modern day elite athletes aim to get as close to two hours as possible. In fact, the two hour mark has only been broken once in history when Eliud Kipchoge ran 01:59:40 in 2019 as part of the No Human Is Limited project. It has never been achieved in a marathon event, though, which many people argue would be a more legitimate record.
For us mere mortals, anything approaching two hours is a pipe dream. Instead, an average runner can expect to finish a marathon in roughly four hours and 30 minutes, which would involve running consistently at 9.5 minutes/mile. More experienced runners will look to finish a marathon in under four hours and move closer to three hours and 30 minutes, perhaps even faster.
When it comes to running your first marathon, it can be helpful to target a particular time to help with pacing your run but ultimately the main goal is just to finish the race in one piece! One important factor in helping you to do so is picking the right event in the first place.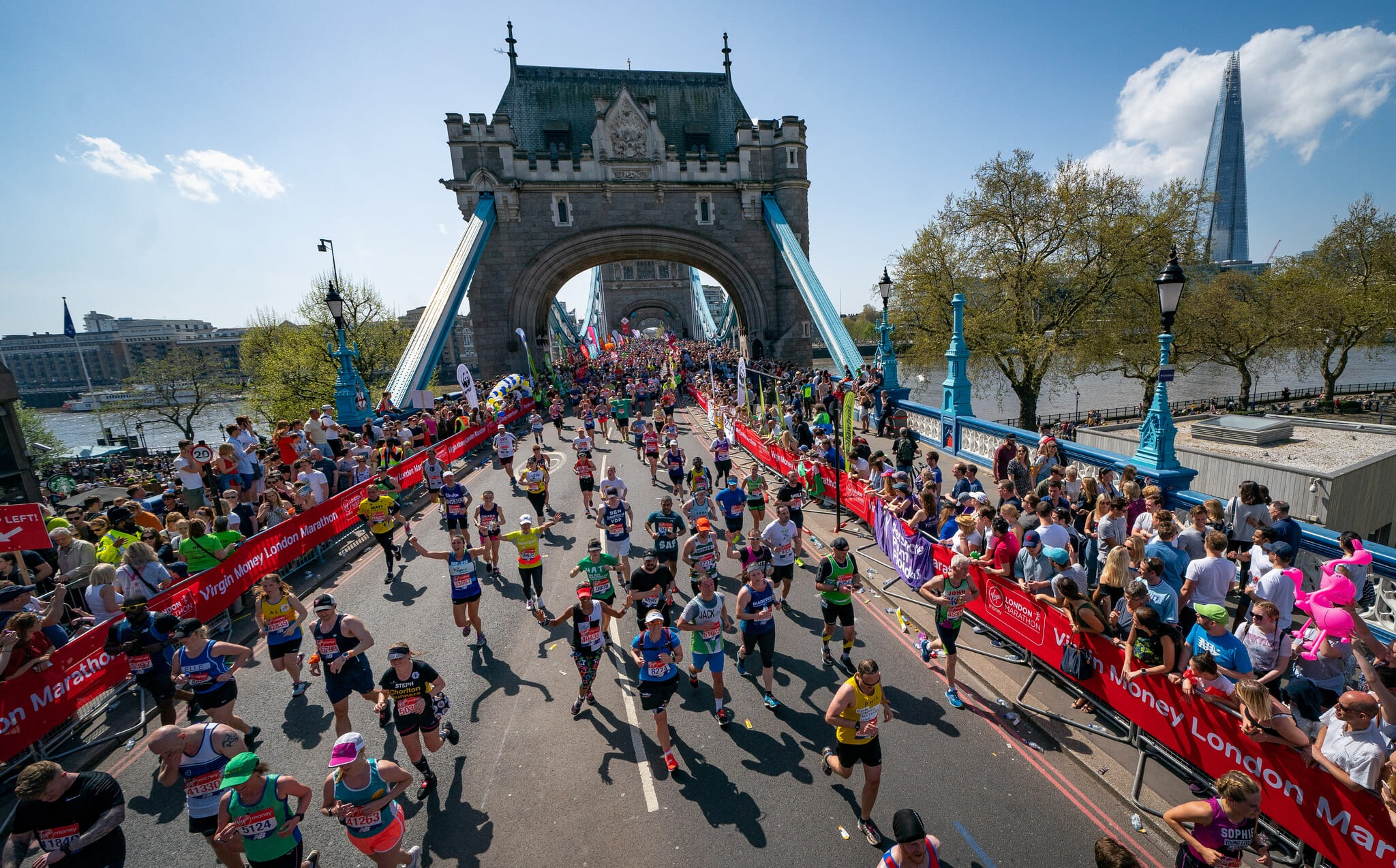 How to pick the right marathon for you
While all marathons clock in at 26.2 miles, that doesn't mean they're all created equally. In fact, that's often the only common factor between two events which can vary by terrain, ascent and descent, even whether they're run in the day or at night. For your first marathon, you need to make sure you pick a race that is going to play to your strengths and give you the best chance of crossing the finish line with a smile on your face.
Pick your terrain
While most major marathons will be run on roads, there is the option to take on an off-road marathon if you prefer trail running. The Grizedale Trail Marathon, for example, sets off from Ambleside in Cumbria and explores the stunning landscape of the Lake District, which can seem more appealing than running through a city centre. The upshot of a major marathon in a big city, though, is that you will be running on even terrain and won't encounter the kind of hills that await on a trail marathon! For your first ever 26.2-mile race, it might be wise to stick to tarmac and then target an off-road run afterwards.
Run for charity
Signing up for a marathon will involve either a solo entry (which might be run through a ballot) or applying for a charity place with a pledge to raise funds for them. While it might sound simpler to go it alone, there are some great benefits to joining a charity team, such as access to coaches and training plans, branded materials to help with your fundraising, exclusive access to their social media groups, a branded t-shirt to run in, as well as the altruistic motivation of helping a good cause!
What's more, you'll get dedicated support on the day of the marathon, including a cheer squad to keep you motivated and often a post-race massage. You may decide to avoid the fundraising requirement for your first marathon but the benefits of running for charity are well worth considering.
Pick a local or major marathon
Similarly to choosing the right terrain for you, deciding on whether to run a marathon close to home or travel to a major event is very much a personal consideration. There are pros and cons to both - while a local marathon eliminates any faff about finding accommodation and travelling in a big city, they also have much less crowd support and a more subdued atmosphere.
Major marathons usually have on-course entertainment and an electric atmosphere with thousands of runners taking part, albeit with some busier streets before and after, as well as any travel time. For what it's worth, we'd recommend making the most of your first marathon and signing up to a bigger event with lots of crowd support and a bigger spectacle - it will help to propel you to the finish line!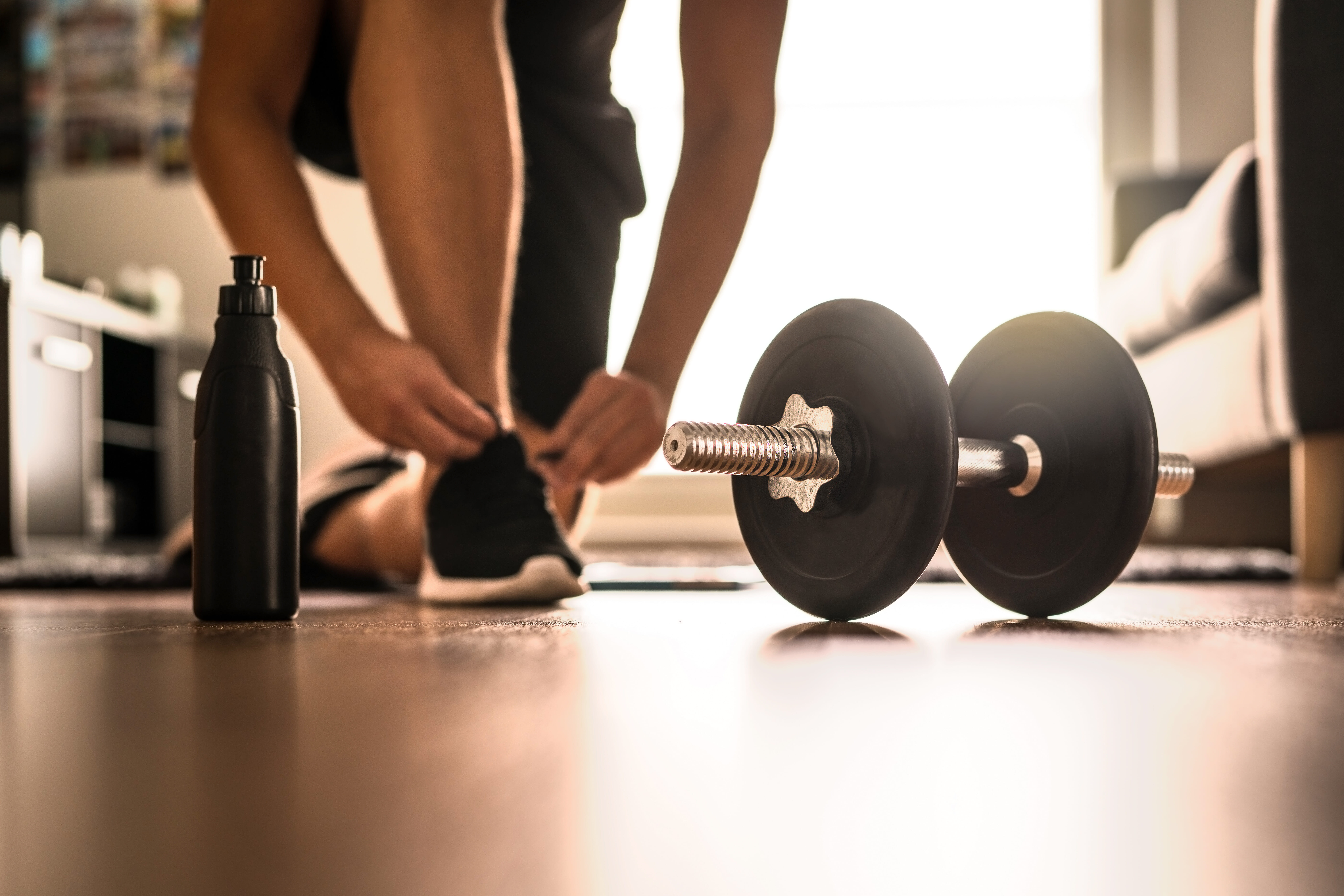 Optimise your training
Once you've picked the marathon you're going to sign up to, the next step is to start training for your race. While we're not going to outline a specific training plan here - you'll have to be patient for that - we can outline a couple of highly effective strategies to help you train more effectively, giving you the best chance of turning up to your marathon in good shape.
Set milestone goals
Training to run 26.2 miles is no small feat so be sure to leave yourself plenty of time and build up to that distance slowly. The old adage is to increase your distance by 10% each week - we're not going to plant our flag in any fixed timescale but you certainly shouldn't increase your distance until you feel comfortable with where you are, otherwise you risk injury. One good way to maintain progress while keeping things steady is to set milestone goals.
If you set yourself the challenge of running the Yorkshire Marathon in 2023, you know that by October you'll need to be ready to run 26.2 miles. That means that several months before October, you should be able to run a half marathon - otherwise you'll be very short on time for your race preparation. By the same logic, a couple of months before that, you should feel comfortable taking on a 10K. Targeting specific distances like this in the build-up to your marathon will ensure that you maintain the progress needed to be ready for the main event. What's more, it will provide a clear framework for how quickly you need to increase your weekly mileage to reach those micro goals.
A good way to enhance this strategy is to actually enter half marathon, 10-mile and 10K events as part of your preparation for the marathon. Doing so will make you feel more accountable to hitting that micro goal and will give you some good experience of running in an event before you get to the marathon start line!
Cross-training for runners
If you've never run 26.2 miles before, building up to that distance is going to help make you physically fitter but it will also place a pretty heavy toll on your joints and muscles. That impact is very manageable - plenty of people run marathons, after all - but your best bet is to actively build stronger joints and muscles to mitigate that toll rather than retrospectively visit a physio.
Cross-training is the answer. Put simply, it refers to any training that isn't running but that contributes to your overall running goal. It might seem nonsensical to do anything other than run while preparing for a marathon but mixing up your training will help you to become a more efficient runner and safeguard your joints from injury. There are a huge range of options for what you can do but the simplest and most effective tools available are strength training and mobility exercises.
Don't panic - we're not asking you to sign up for an expensive gym membership and start quaffing pre-workout. While weight training definitely has its place in a runner's life, bodyweight strength training is perfectly fine when preparing for a marathon - exercises like squats, lunges, the plank and mountain climbers will help to condition your joints and muscles for the high-impact of endurance running.
Mobility training is all about developing a good range of motion in your joints that you can control, which will help to reduce your risk of injury when you increase your weekly mileage or take your training off-road. Feel free to sign up to your local yoga class but simple movements like a deep squat, downward dog and pigeon pose can be performed at home to a similar benefit.
Bear in mind when introducing cross-training to your weekly routine that everything you do needs to contribute to your overall goal: running your first marathon. So while we definitely recommend introducing some strength and mobility work into your training, make sure you're not cutting out valuable running sessions at the same time! Striking the right balance is key - for more information, check out our complete guide to cross-training for runners.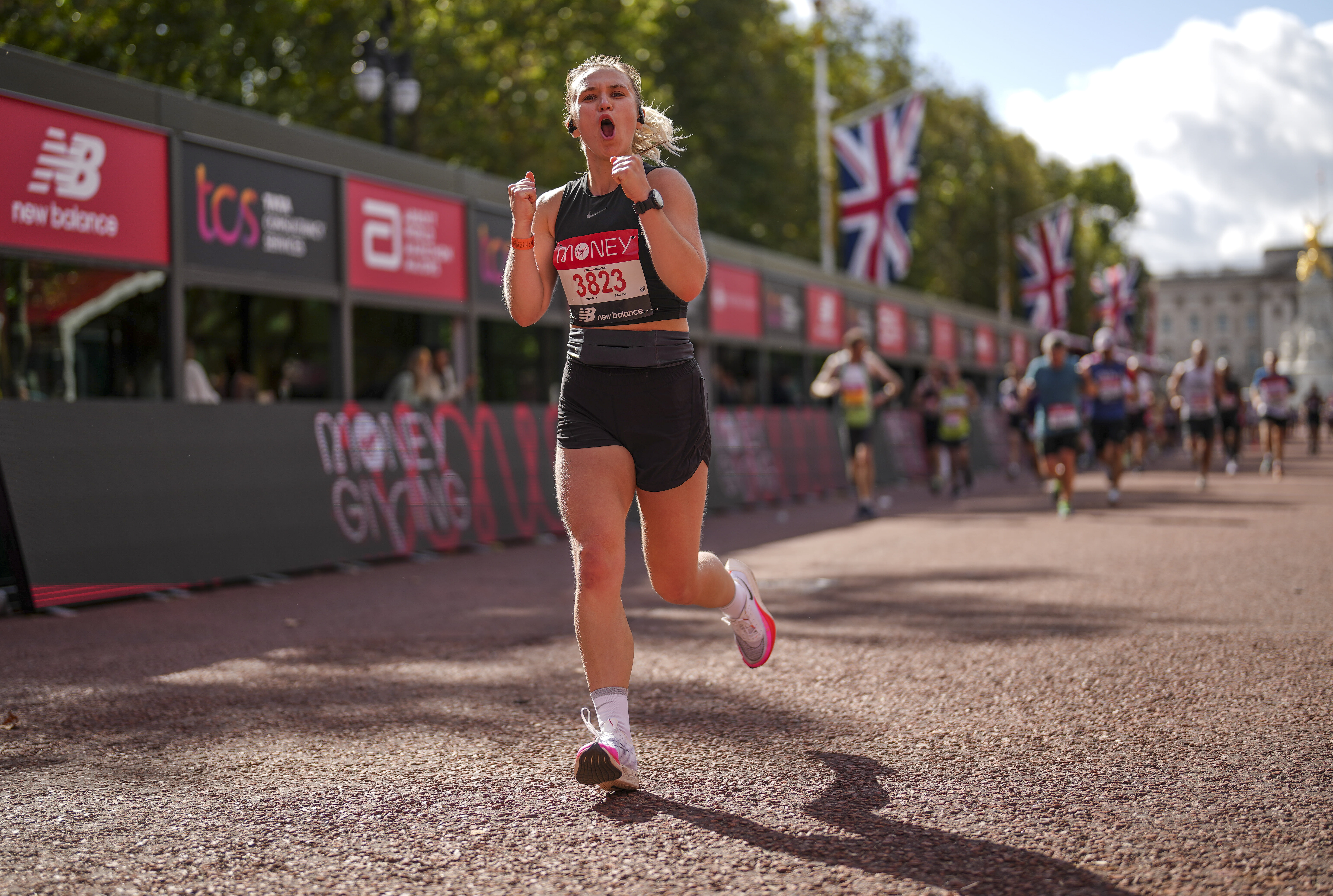 Marathon running kit list
While signing up to run your first marathon might be a good excuse to treat yourself to some new kit, there's no need to break the bank on a completely new outfit, smartwatch and all. If you've been running regularly, there's no reason your current shoes and clothes can't carry you to the finish line comfortably. That said, it's worth making sure that your kit can keep pace with the kind of mileage you'll be clocking in the build up to your marathon run.
While more experienced runners may be happy heading off for a 26.2-mile run after a light breakfast and wearing an old cotton t-shirt, it's not what we'd recommend for anyone entering their first marathon. On the other end of the scale are those who invest hundreds of pounds into the latest technological innovations and sweat-wicking fabrics without really actually having broken into a sweat in training.
Instead, focus on getting the basics right with some high-quality clothing and kit before exploring accessories that might make your marathon experience more comfortable. Here, we've outlined the absolute essentials before taking an overview of some optional extras worth considering. Consider it your checklist for your marathon day prep.
The essentials
This is the kit that you fundamentally need to get you across the finish line in one piece, sans blisters and chafing.
Socks
You might have assumed that shoes would be the priority in this list but while runners will argue until the day's end about levels of cushioning, the importance of insoles and the merits of barefoot running, there is no debate when it comes to what lies beneath your shoes: get high-quality socks or pay the price. Developing a blister mid-run is not just an uncomfortable experience but could be the difference in whether you even finish the race. We'd recommend merino wool: it is naturally soft, breathable and moisture-wicking, offering much better utility and longevity than synthetic alternatives.
Shoes
As mentioned above, the type of running shoe you use will vary wildly depending on what school of thought you ascribe to and that's not an argument we're going to wade into here. Instead, make sure that the shoes you lace up for your marathon are comfortable and have been worn in - it would be a huge mistake to step into a brand new pair of kicks on the morning of your race. To ensure a comfortable fit, we'd recommend going for a proper gait analysis during your training. This is one of the single most effective measures you can take to avoid injury and optimise your running performance. We can't emphasise it enough: make sure your shoes fit properly and are comfortable. Any considerations beyond that are secondary.
Top
We've all seen people finishing a marathon with bloodstains on their chest because they've worn a t-shirt or vest top that chafes - don't be that person. The good news here is that you don't need to spend too much time researching what kind of top to wear on your marathon. In fact, if you sign up for charity then they'll provide you with a branded vest or t-shirt to wear!
The key consideration is to wear something technical rather than an old-fashioned cotton tee - these thicker materials only get heavier when you sweat or it rains, which will become uncomfortable as they don't dry effectively. Instead, opt for something that will wick sweat away from your body to keep you cool and comfortable. Our preference would again be something made from merino wool. It's a modern take on a material that has served humans for thousands of years - why change it up now?
Shorts
Similarly to your top, the key focus for shorts is to find something comfortable, whether you prefer a classic 5" inch, something a little longer or a compression fit. Keep an eye out for ventilation zones in the material, too - these will differ from men to women to keep you comfortable as you run. Beyond that, the only real consideration is what colour to go for...
Underwear and baselayers
As with all the other clothing you're going to wear for your marathon, your underwear needs to be as comfortable at the finish line as it is at the start. Again, opt for a technical fabric that is moisture-wicking and isn't going to chafe - that's really going to spoil your run. The same applies to a sports bra - a comfortable fit that you've tested in training will help you to run your marathon without irritation.
Marathon season typically runs from April to October, when insulated baselayers are not a consideration. If you're braving a winter marathon like the January edition of the Sir Titus Trot, though, you'll want to apply the same considerations as above to a long-sleeve technical top and running tights.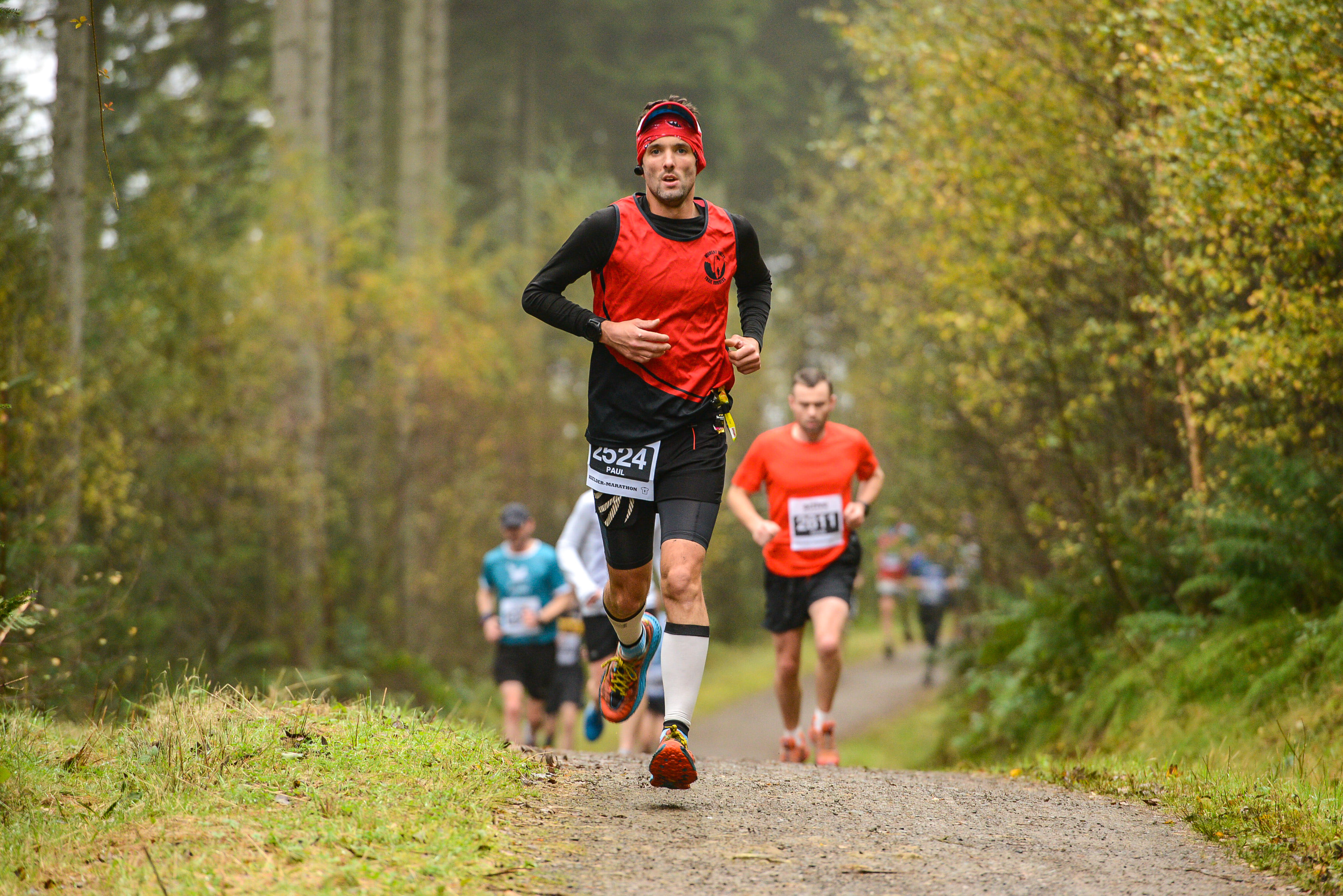 Optional extras
Once you've got the fundamentals nailed, any extra clothing or equipment is all about improving either your time or your enjoyment of the marathon experience. While we've neglected to include any fancy dress - you'll see plenty of that on marathon day - the items in this list are exactly as described: optional.
Sports watch
Given that you'll rarely see a runner without a GPS-tracking watch on their wrist, you might have assumed this would be a fundamental piece of kit. The thing is, while we whole-heartedly agree that a running watch is a brilliant tool that can help to optimise your performance, you don't actually need one to run a marathon. Some runners even choose to eschew any technological bling in favour of just judging their performance by how it feels on the move. That being said, you'll rarely find us out without a running watch on, which is why it makes the top of this section.
Not only does a running watch complete your identity as a marathon runner, it will help you to keep an eye on your pace as you move and track the total mileage. If you're interested in judging things more technically, you can keep to a pre-determined minute-per-mile average or run according to a specific heart rate if your watch has that functionality - though bear in mind that not all of them are accurate.
Hydration
Most marathons are organised by professional teams who have run one themselves and plan their water and feed stations accordingly, so it's not strictly necessary to carry any water with you. Particularly for trail marathons, though, where you may find yourself taking on steep climbs over rugged terrain, a bottle or "bladder" in a rucksack could prove invaluable. Making this decision will come down to your understanding of the marathon you have entered, the advice of the race organiser and your personal preference.
Sunglasses
Major marathons are usually held in the spring or autumn, so there's no telling what the weather might be like. It's worth training in a pair of running sunglasses, though, as should the clouds part on your race day and the sun hangs in the sky, you will be far more comfortable without needing to squint for 26.2 miles. As with the essential kit listed above, the key consideration here is finding a pair of sunglasses that are comfortable to wear and won't become irritating after a couple of hours of running. It's possible to spend an eye-watering amount of money on shades but you can pick up a decent pair for much less if you shop around.
Compression gear
Although we have mentioned baselayers above for insulation, some runners won't be seen without compression leggings or calf guards. These are designed to improve circulation and reduce muscle fatigue, helping you to keep up a faster pace for longer. Whether you believe the hype is a case of personal preference and no more.
The best marathons in 2023
Once you've decided what kind of marathon you want to enter, have planned your training around some milestone goals, introduced some cross-training and have got the right kit in your armoury, you'll be well set up to prepare for your first marathon! If you need any more inspiration for running 26.2 miles, check out this list of some of the best marathons in the UK and abroad in 2023.