This is the UK's biggest marathon and one of the greatest in the world - here's what you need to know for 2024!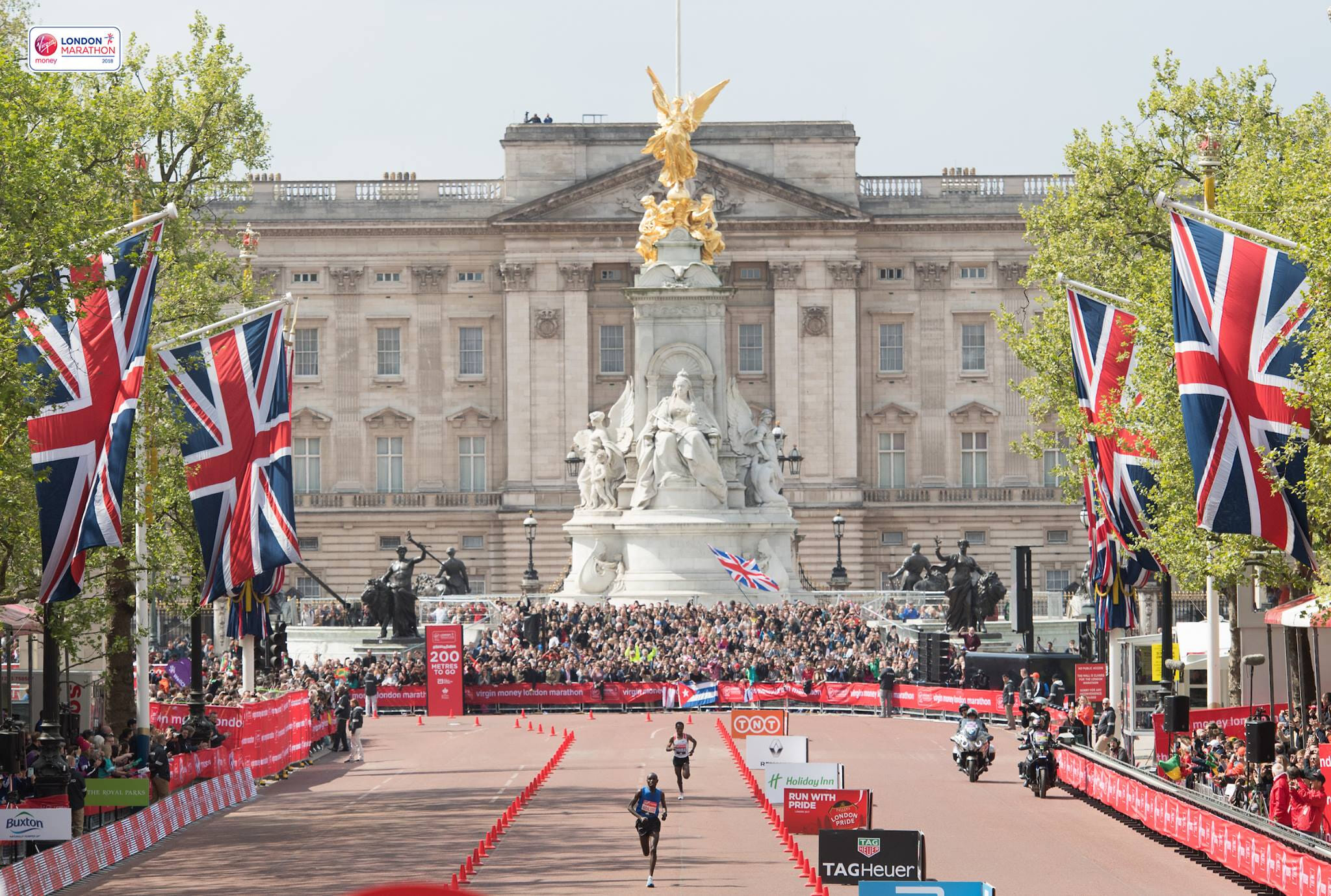 Over the 40 years that is has been running, the TCS London Marathon has produced some unforgettable moments. From its first edition in 1981, with only 7,747 runners, to the postponed 2020 edition due to coronavirus, the race has undergone a massive transformation and now attracts tens of thousands of runners, as well as a host of elite athletes and celebrities. Paula Radcliffe's incredible performance in 2003, Eliud Kipchoge's domination in 2019, Sir Mo Farah's high-profile performances - there's been an awful lot to admire.
The TCS London Marathon has raised hundreds of millions of pounds for charity thanks to the incredible efforts of its runners, both on the course and in their fundraising. One of the most memorable features of the race for anyone who has competed or spectated is the incredible support generated by charity cheer stations along the route, spurring runners on to the finish line.
Its next edition is in April 2024 - read on for a full breakdown of how the event is going to run and what there is to look forward to. If you're interested in getting involved, we've got all the information you need to make that a reality; if you're supporting someone, we've got your back as well. This is your comprehensive guide to the April 2024 TCS London Marathon.
Sign me up for the London Marathon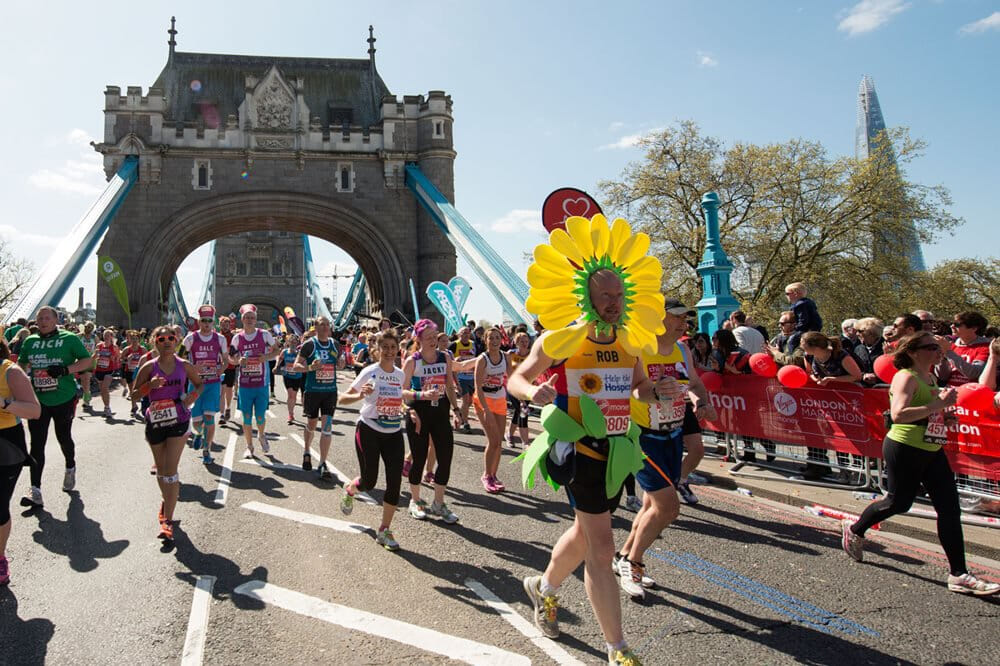 COURSE HIGHLIGHTS
While the finishing straight down The Mall, decked out in Union Flags and with Buckingham Palace resplendent in the background, gets all the attention, there are plenty of other highlights along the course to get excited about. Here is our pick of the greatest:
The start-line! While the background of Greenwich Park may not compare with the grandeur of later iconic landmarks, the atmosphere of nervous anticipation at the race's start, shared by tens of thousands, is so infectious that it deserves a mention in our list of highlights. At this point, racing strategies are reconsidered, last minute toilet trips are made (or at least queued for) and nervous grins are shared among strangers. There's really nothing like it.

The Cutty Sark. The first landmark that runners pass, just before the seventh mile marker, is this historic sailing ship from the 19th century. Moored in Greenwich, the Cutty Sark was famous for its rapid voyages to Asia and Australia, usually completed in record-breaking time - perhaps something for runners to take inspiration from!

Tower Bridge. Just after mile 12, runners cross the river from South to North over the iconic Tower Bridge, with the Tower of London standing directly across from them. These landmarks have been part of the fabric of the city for centuries and serve to remind everyone taking part that the route they are running is incredibly special. Besides, this is almost half-way!

Canary Wharf. The financial heart of London plays host to arguably the most congested section of running, with the route doubling back on itself multiple times between miles 15 and 20. Surrounded by soaring skyscrapers, this is often where runners can 'hit the wall' so it's either brilliant planning or great luck that this section accommodates a lot of cheering spectators.

Victoria Embankment. Although not specifically a landmark in itself, this stretch of road takes runners through the heart of London, connecting the historic Tower of London to the Houses of Parliament and Big Ben. At this point, between miles 24 and 25, runners will be both physically drained and mentally jubilant at being so close to the finish line. It's a strange mix!

The Mall. Running around the edge of St James's Park, passing Buckingham Palace on your left and arriving at the finish line to the cheers of thousands is an unforgettable experience.
There are few events around the world that can boast highlights like the TCS London Marathon, which helps to make it one of the most popular races in the UK. Fortunately, for those who are interested in taking part, there are a number of options available.
Sign me up for the London Marathon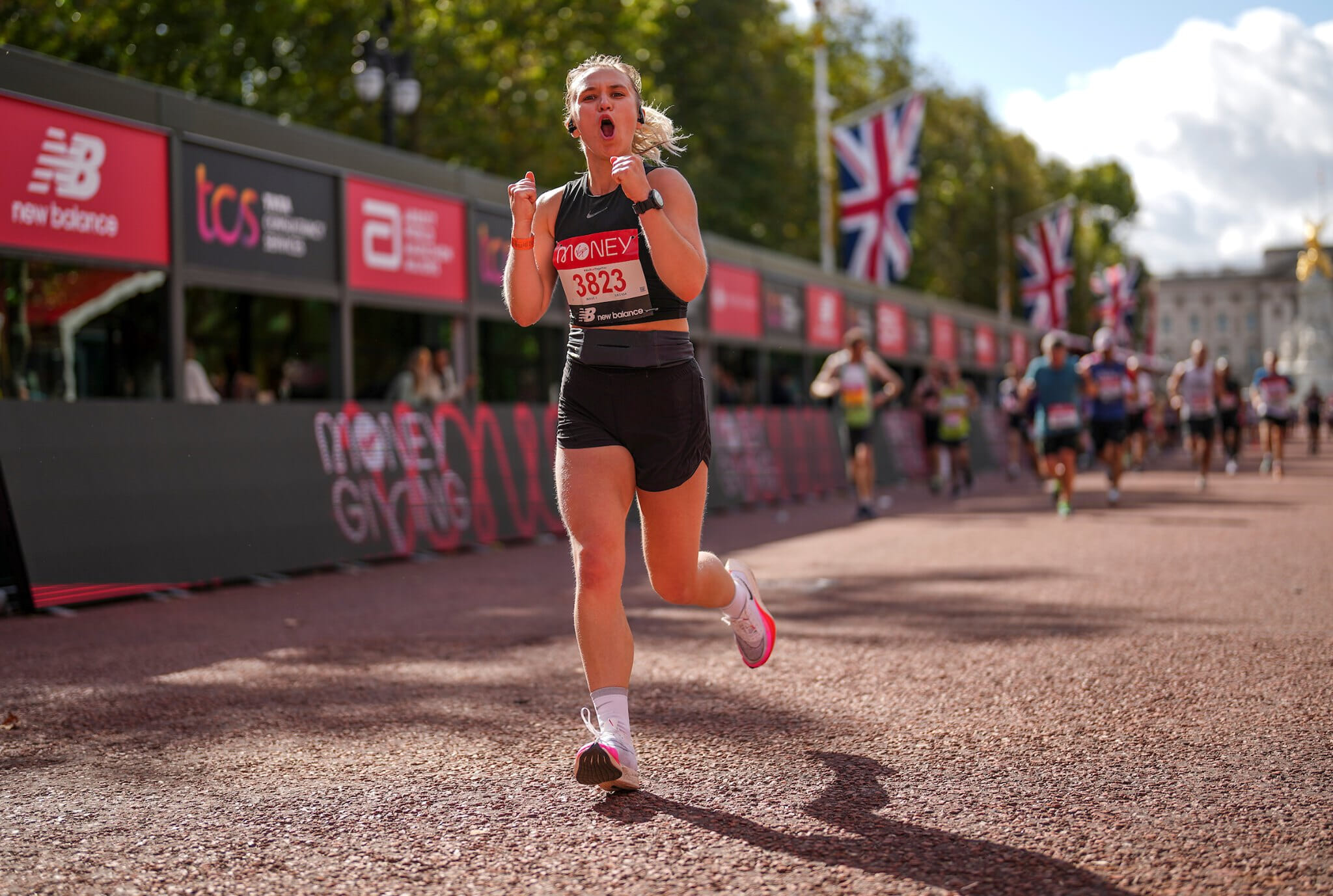 HOW TO ENTER
Entries to the TCS London Marathon are handed out in a variety of ways, though most people receive theirs through the general ballot. For the April 2024 edition, the ballot result will be announced in June 2023. Although most runners in the event will have gained their place in the ballot, many, many more will be left feeling disappointed and not having got in - the ballot is always oversubscribed!
Fortunately, there are a few other ways of gaining place in the event. These include:
'Good for age' places. If you have run a particularly fast time in the past year, you may qualify for a 'good for age' place. For example, for women aged between 40-44, a sub 03:50:00 time would earn them a place in the TCS London Marathon, so long as the time was achieved in the qualifying period leading up to the event.
Championship entries. Runners who are registered with a British Athletics-affiliated club and have achieved a qualifying time in the year leading up to the event can claim a championship entry, allowing them to take a pole position in the race.

Charity entries. Anyone who wishes to run on behalf of a charity and is prepared to commit to a fundraising target can earn themselves a guaranteed spot on the start-line. Charities are awarded a set number of entries and will have a minimum fundraising commitment for runners - in the case of the TCS London Marathon, this is usually around £2,000. To secure your place, select a charity from the featured charities here.
Sign me up for the London Marathon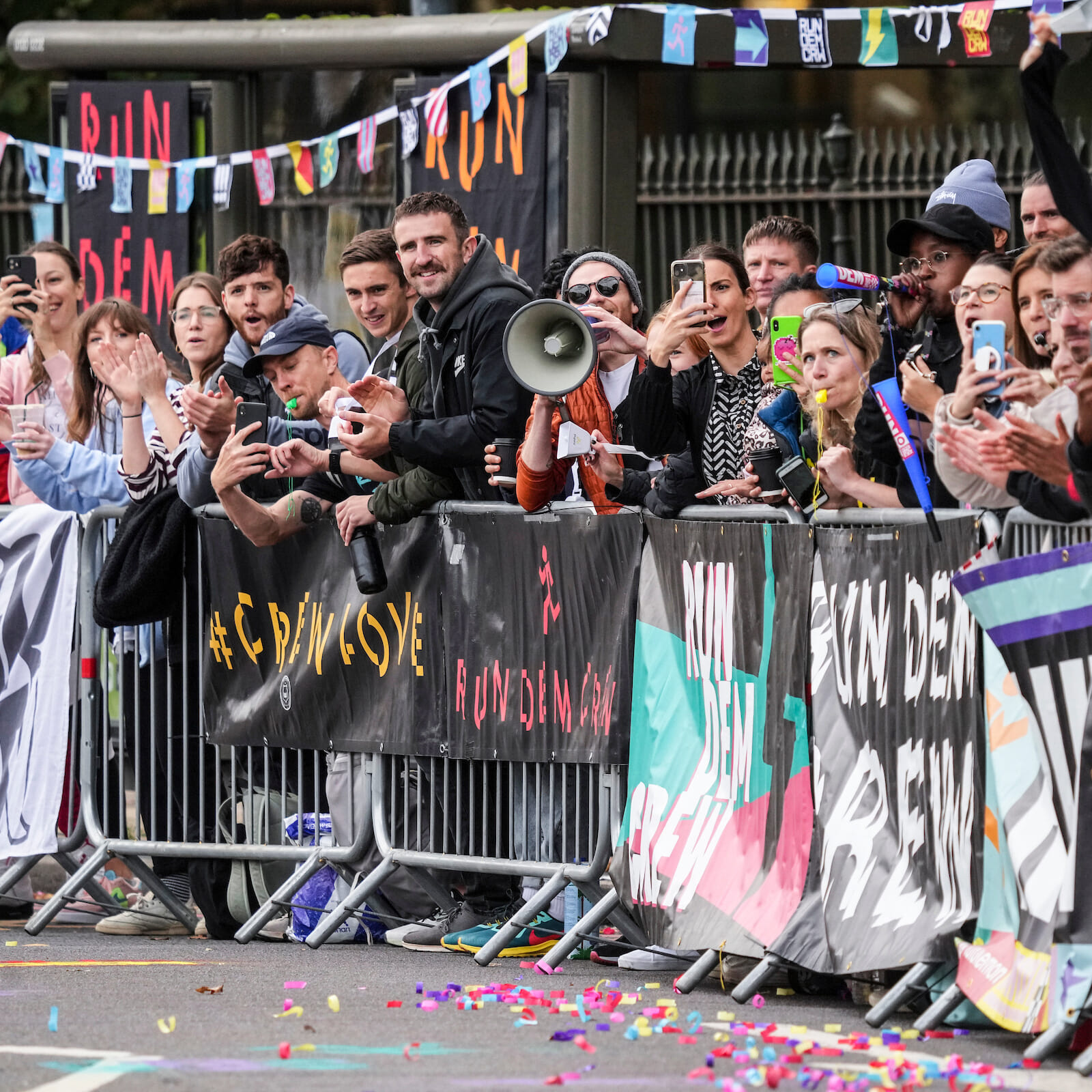 HOW TO SPECTATE
London's streets drum to the sound of pounding feet on marathon day, though as many of those - if not more - are from the family and friends of runners, as well as general spectators. Navigating through crowds of thousands has its challenges, so planning your day is essential. This is our guide to watching the TCS London Marathon, based on years of experience!
Know your runner. Most spectators will be supporting someone in the race, so the first thing you need to know is how fast they are and when you can expect to see them at different points in race! There's no point hanging around at the Cutty Sark if they've raced ahead to Tower Bridge already.

Plan your route. Once you've got a rough idea of their speed (which will likely be slower thanks to the crowds) plan to see them at three or four different points in the race. To help with their motivation, try to space these points out along the route so they can see a familiar face when they need it!

Be strategic. Moving across London is a nightmare on marathon day as the Tube is crammed and road closures mean that taxis are difficult to access. To avoid racing around, pick points on the route that give you more options - basing yourself close to halfway mark at Shadwell, for example, allows you to see them at both mile 13 and mile 22, returning on the other side of the road. Similarly, at Westferry the markers for miles 15 and 20 are remarkably close together.

Get to the finish. No runner wants to finish a 26.2-mile race and have to wait for their spare clothes because their family didn't arrive in time. Above all else, make sure you are at the finish line when your runner crosses the line so you can greet them and help them recover!

Plan your exit. Unless you live in London, getting out of the city is going to be your next challenge, particularly when public transport is heaving and you have a runner hobbling along in flip flops behind you. To make your life earlier, find somewhere relatively close to the finish to sit down and get some food - being in central London, this shouldn't be too tricky! Once the crowds have died down a bit, you can head home.