Off-road running is on the march, with new races being announced and more people keen to escape the hustle and bustle of modern life. This is everything you need to know to get involved.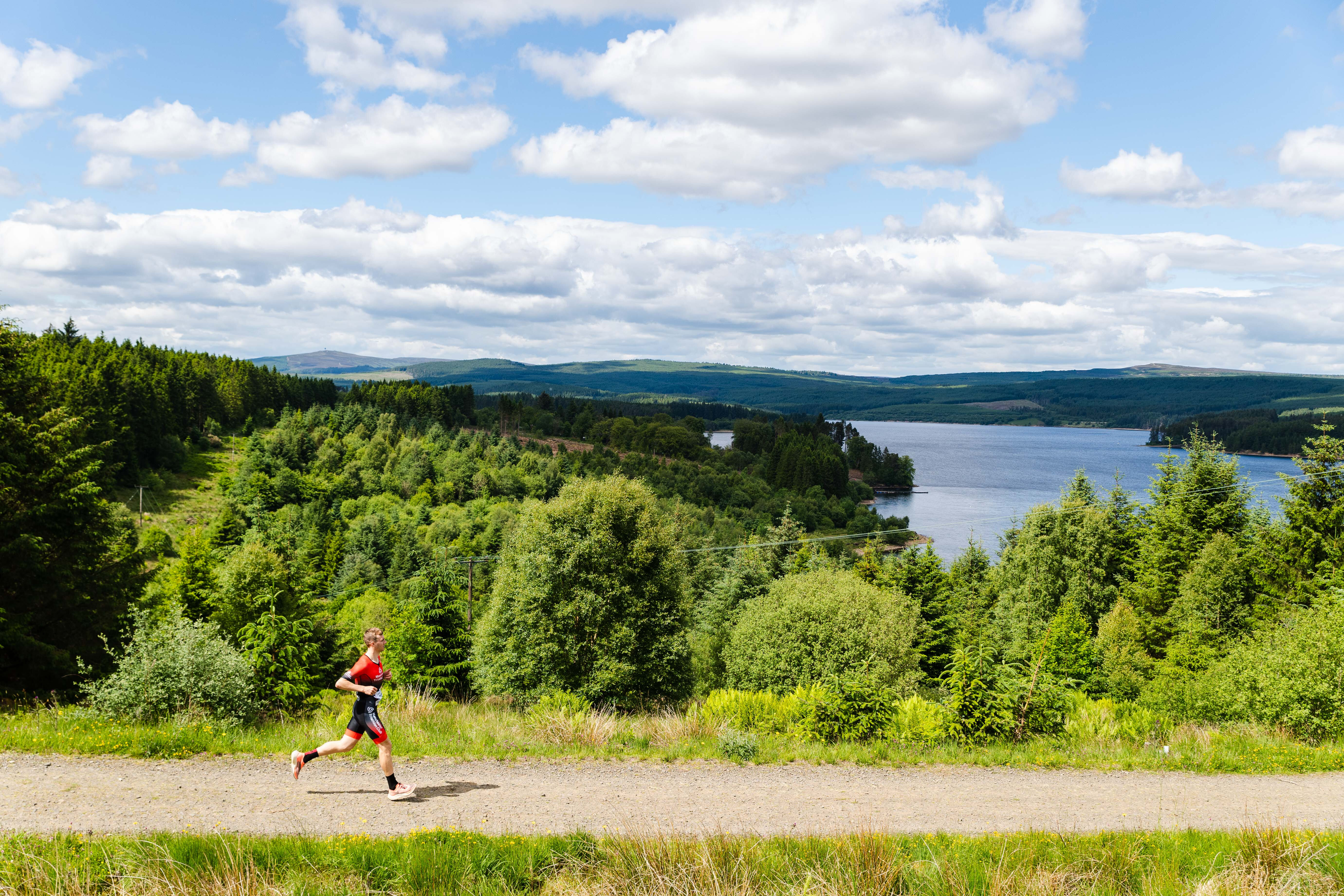 A few decades ago, trail running was reserved for eclectic recluses from society and a niche sport operating on the fringes of the annual event calendar. In 2022, off-road races see thousands of participants signing up, new shoes, clothing and equipment are being developed by major brands, and announcing that you want to run a multi-day mountain marathon is no longer greeted by the same quizzical looks (well, at least not by as many people).
What happened?
In short, people are cottoning on the idea that TimeOutdoors has been devoted to for the past 20 years: being active outdoors is fundamental to feeling happy and healthy. While you can get active running, cycling or walking on roads, the benefits of doing so in the great outdoors - charging through mud, striding over tree roots and breath steaming in the open air - far outweigh staying in the confines of towns and cities.
We've already outlined the science behind being active in nature but, in short, the impact on your stress levels, perception of anxiety and general mental and physical well-being is huge.
Which goes some way to explaining why more and more people are lacing up their trainers for a run on the trails, whether that means exploring a remote mountain path or heading to the local park after work. With our modern lives as hectic, screen-orientated and sedentary as they have ever been, it's no wonder that people are finding solace and escapism by doing something that humans have done for tens of thousands of years: running in the great outdoors.
Naturally, we're not the only people to have cottoned onto this trend. In fact, in 2021 it was announced that UTMB - the company behind the iconic Ultra Trail de Mont Blanc ultra run - have partnered with Ironman, creating a new world series of ultra races stretching from Wales to New Zealand, adding some serious pedigree to an already burgeoning race calendar.
For a slightly more gentle event, runners can now choose from a wide variety of off-road 5Ks, 10Ks, half marathons and marathons, ranging from Kielder Forest to the South Downs. The range of choice within trail running events is massive, so whether you're an experience runner looking for a new challenge or a complete beginner inspired by the heroics of people like Jack Kuenzle, there's something for you.
Getting started is simpler than you might think, too. All you need is a little guidance on the kind of kit you need, some pointers on trail running technique and a few tips on keeping safe in the great outdoors.
And that's exactly where we come in.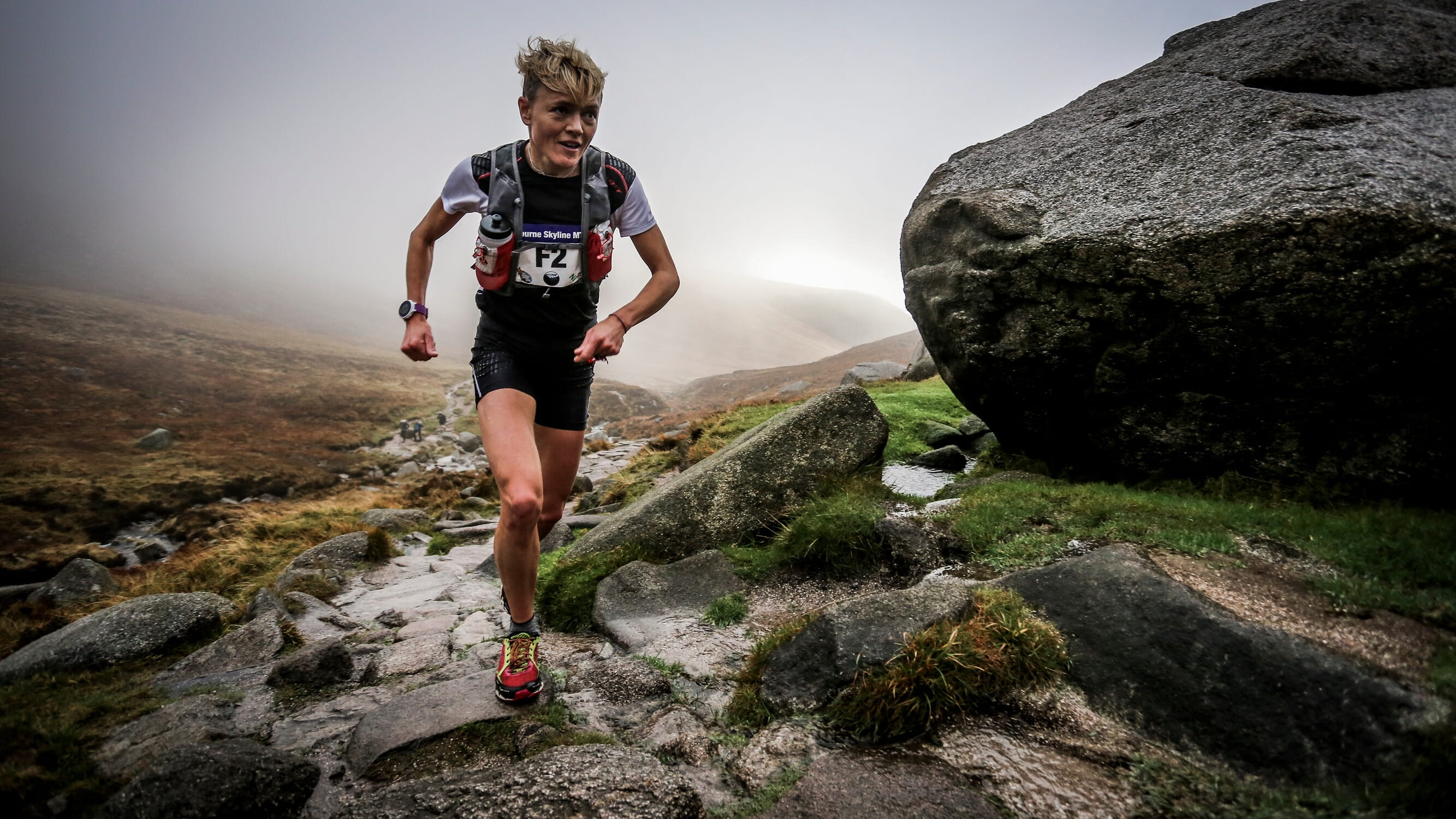 What is trail running?
While the term 'trail running' may conjure visions of superhuman runners like Kilian Jornet flying along mountaintop ridges, that kind of running forms just a fraction of the sport, albeit a fraction that yields some brilliant YouTube fodder. In essence, trail running involves running off-road - that's it.
Other people may want to add more criteria into that qualification, like a minimum level of ascent or descent, but most people would agree that as long as you're leaving tarmac behind, you're trail running.
One of the major differences between road and trail running is that the latter has much less of a focus on PBs and minute-per-mile paces, instead prioritising enjoying the escapism into wild places. Trail running is about looking at the natural scenes around you, not the screen attached to your wrist. Running off-road is likely to be slower than moving on pavement, thanks both to dodging obstacles like tree roots and to deliberately easing off the pace to savour the great outdoors.
How do you get started?
In the same breath, getting started in trail running requires both no preparation and lots of it. The essence of running off-road - casting off the shackles of urban life, exploring the great outdoors under your own steam and immersing yourself in a natural environment - means that you really can just head out your front door and get stuck in. You don't need access to craggy mountain ranges or verdant forests, just a bit of green space and the willingness to explore off-road.
At the same time, to make the most of your time on the trails it's worth investing a bit of time preparing before you lace up your trainers. Specifically, there are two headline questions to answer:
Where are you going to go?

What are you going to wear?
Again, it is possible to take a very gung-ho attitude to both of these questions and have an incredible time, but a bit of preparation goes a long way in guaranteeing a successful run on the trails.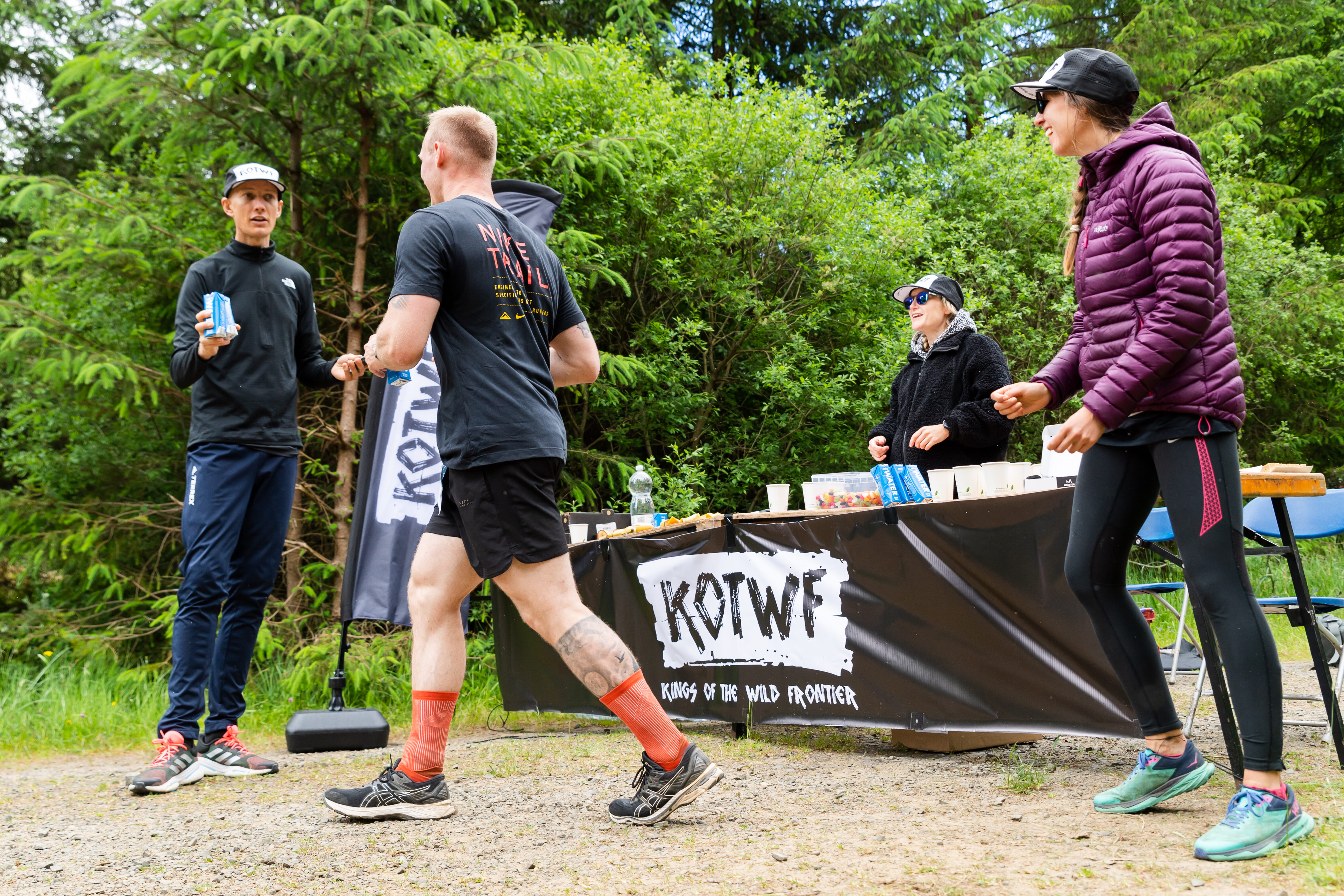 Finding a trail
While some people may be lucky enough to live close to forest trails, green fields or riverside paths, for others it may take a little more searching to find a trail. Luckily, there is both a degree of flexibility on what constitutes a trail and a variety of tools available to help you find them.
As has been emphasised already, trail running is not exclusively about exploring coastal paths in Dorset or careering down fells in the Lake District. More low-key, but not less exciting, trails exist across the length and breadth of the UK, while in many cases there may be no trail at all!
If in doubt, head to parks, woodland, rivers or other geographical features to find new routes. Don't be afraid to head out and explore independently. Discovering new areas to run is half the reason that people get into trail running in the first place.
If you're looking for something more structured, there's a plethora of apps and websites available to find a trail, as well as a good old-fashioned OS Map. Their digital service is excellent, while newer providers like Komoot and Strava also list trails plotted by trail runners independently.
If you fancy just browsing a map to find routes, take a look at the interactive map across our website - it lists trails and geographical features alongside organised trail running events.
What to wear
For the most part, trail running kit is largely the same as road running - you need technical, moisture-wicking fabric to avoid chafing, but it's up to you whether you wear shorts, leggings, short-sleeve or long-sleeve shirts, etc. Just go with whatever is comfortable and appropriate for the weather and season. For more specific advice, take a look at our trail running kit list.
The key difference is footwear. In the summer, it's perfectly possible to wear regular running shoes on dry trails without a problem. As soon as the weather changes, though, you'll be wanting to pick up a pair with more traction, rubber guards against trail debris and firmer support for uneven terrain. Whether you choose waterproofed shoes is up to personal preference and how far off-road you're planning to go!
Trail shoes are definitely the most significant difference between running on or off-road, as well as the most common query for people new to trails. To find out more, read our guide here.
Another factor to bear in mind if you are planning to run long-distance is that trail running inevitably leads to moving further away from civilisation and other people - that's kind of the point. Always carry a phone, some water and a warm layer in case you bust an ankle on a stray root or rock, as help might be a while away if you've decided to explore somewhere remote. This is why many trail runners will wear a lightweight running vest or backpack, stashing essentials inside without adding too much weight.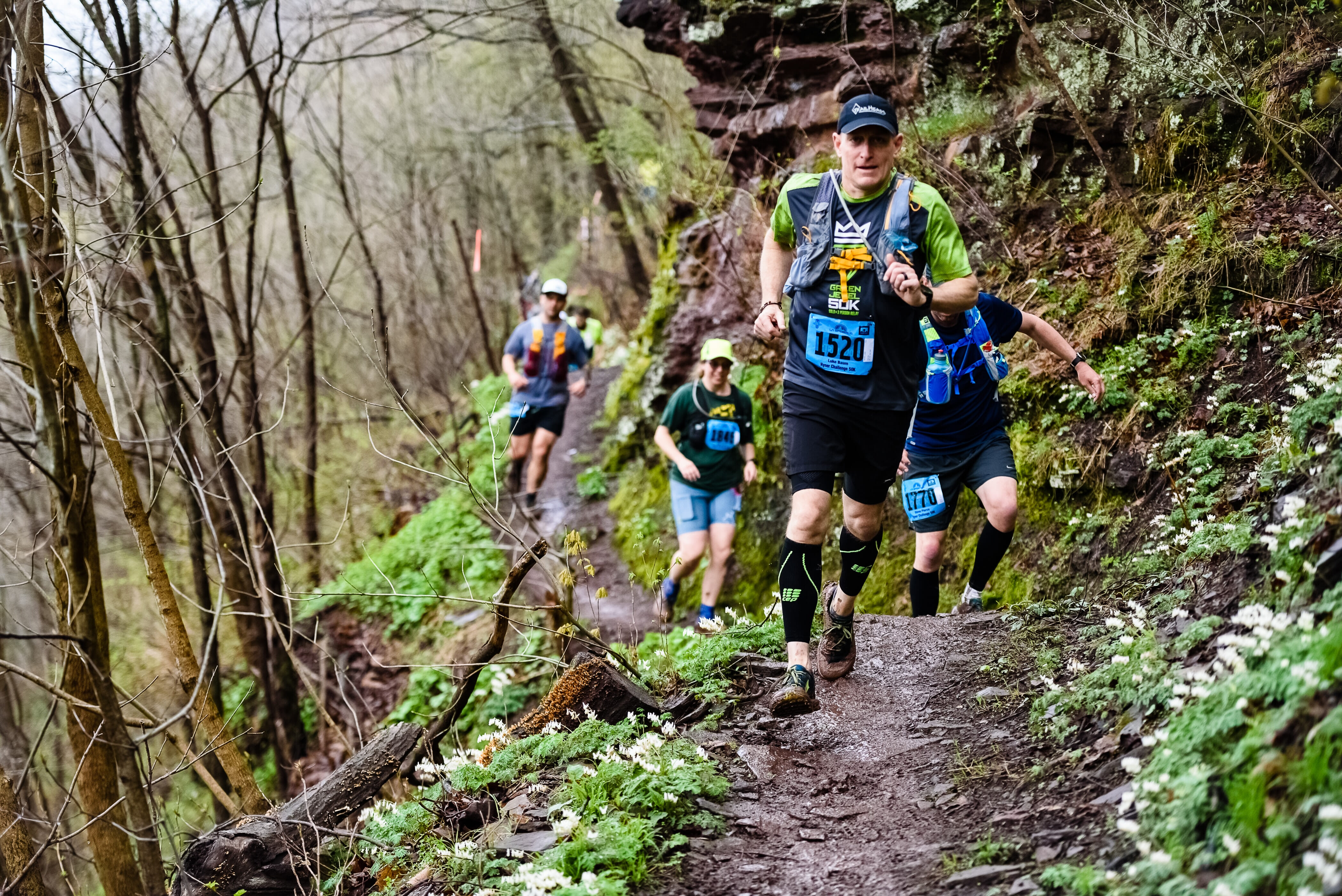 What's next?
Once you've grabbed a pair of trail running shoes and found somewhere to explore, the next logical step is to get out there and run some trails! Take whatever approach works for you but our advice is to start slow and drink in the scenery, getting used to running on an uneven and often slippery surface.
From there, the world's your oyster.
After a time, though, you may start to think about progressing, perhaps considering entering a race. If you're interested in elevating your trail running experience even further, read on.
Fine-tuning your technique
Without going completely back to the drawing board on your running technique, there are some off-road specific pointers that will help you to run more easily on trails.
Scan ahead. While the beauty of trail running is enjoying the natural environment around you, you will need to keep one eye on the path you're following - not doing so is a fast-track to a tumble. Try to scan a few metres ahead of you at a time.

Swing your arms. Running on an uneven surface means that keeping your balance is more important than usual, so emphasising your arm swing - particularly on technical sections - will keep you moving.

Stay upright. When you're climbing an ascent, lean into it; when running downhill, lean back. Keeping your centre of mass in an upright position will help you to control your momentum.

Control your cadence. Running on smooth tarmac allows you to stride out without worrying about trip hazards - the same cannot be said of trails. Keep your stride shorter to avoid tumbling over obstacles.
Find a race
Trail running events range from local 5K runs to hardcore ultra marathons in the Lake District, so there's plenty to choose from if you're looking to sign up for a race. Some things that you might want to consider when finding a race are:
Are you interested in local events or do you want to explore somewhere new?

Is your goal to gain more experience running off-road over a short distance or to push your limits on a longer, more testing course?

Are you interested in racing or in revelling in the experience?
There are no right or wrong questions to these questions but they might help you decide whether you sign up to the 2.5K Haldon Halloween Twilight Run or the Celtic Ultra! Nor does entering a race mean that you need to be competitive - trail running events are opportunities to explore stunning locations with like-minded people and with professional support, as well as chances to test your fitness.
Once you're clear on why you want to enter a race, we've made the process of doing so remarkably easy. Simply head to the trail running section of our events database and either browse all available races or filter by location, distance and dates to find something suited to you. There are over 450 trail running races on our website and that number will only grow, so you're guaranteed to find something to pique your interest.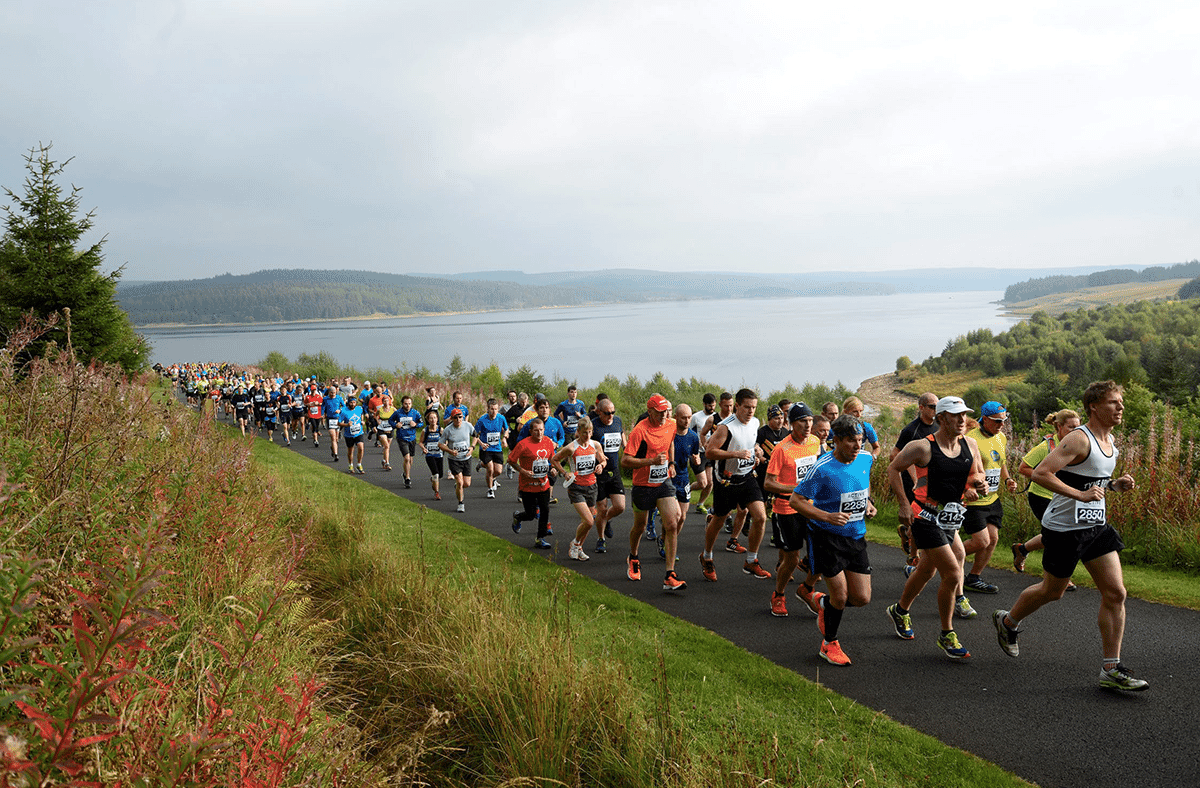 Live for the trails
Once you've taken the first steps to running on trails, it's difficult to go back! That's not to say you'll never run on roads again but the thrill of crashing through forests, the challenge of summiting peaks and the calm of jogging through open fields will keep enticing you back.
While these experiences are fantastic when enjoyed alone, the next logical step is to find a local club to help you discover more trails and share tips with others - you can find those right here.
Happy trails!