Itinerary
Day 1 | Arrive at Snowdonia

Arriving in Snowdonia early evening, you'll first check into your hotel, meet your team mates, and receive a full event briefing from your locally based Mountain Leader, so you feel confident before your challenge. Dinner is not provided, but there are a wide range of options to choose from locally.

The wider group will be split into smaller groups of ten for the challenge itself. Each group of ten will have a leader for the duration of the challenge. This means that soloists will be part of a group and will pair up for the kayaking - so don't worry if you're booking alone.

Day 2 | Challenge day!
Cycle 13 miles
Hike 9.5 miles
Kayak 2 miles
Stage 1 - Cycle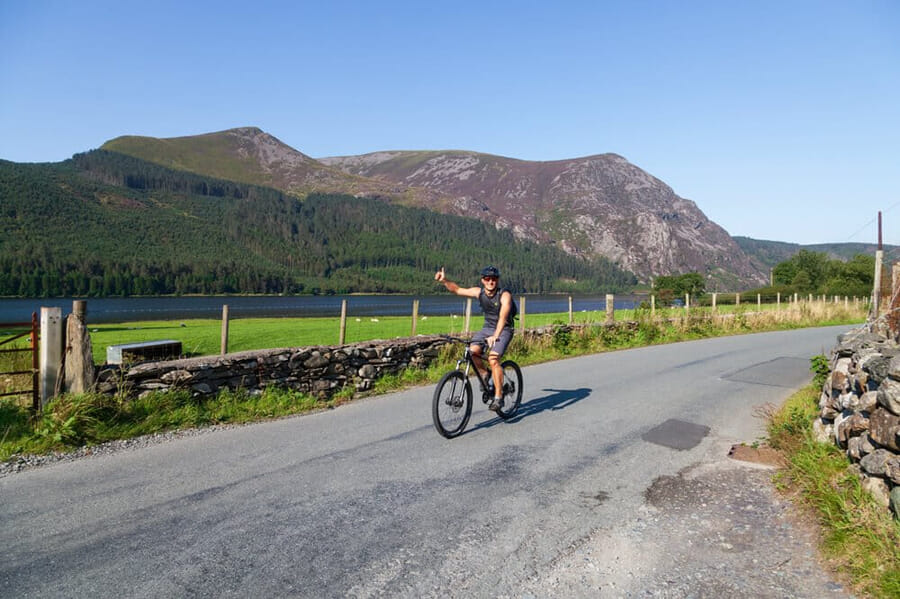 Take to two wheels alongside the impressive Llyn Padarn, a glacially formed lake, mountains loom large on the horizon, giving you a glimpse of things to come. Pass the famous slate quarries of the Llanberis valley, and pedal through pretty Welsh villages and gorgeous landscapes. Test yourself on a steep climb, with wonderful views over to Anglesey as your reward. An enjoyable sweeping descent to allow your muscles chance to recover. Conclude the cycling section with a picturesque pedal to the shores of Llyn Cwellyn.
Stage 2 - Hike up Snowdon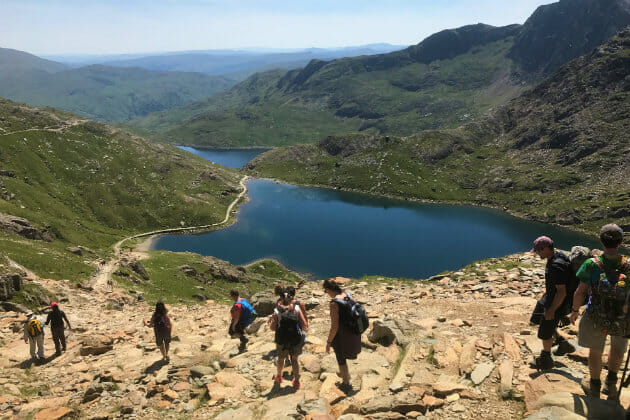 Leaving the saddle, you'll step into your hiking boots. Taking the Snowdon Ranger Path, you'll avoid the crowds and enjoy the beauty of the mountain, as you ascend the western flanks. Enjoy the tranquility as you climb higher and higher, enjoying the sublime views from this, a spectacular, quiet route up to the summit.
Once you reach the summit, there's time for a celebratory photograph, and a moment to enjoy the expansive views over the surrounding mountains and beyond, before it's time to embark on the descent. You'll take the Llanberis path to descend, offering you different viewpoints and perspectives.
Stage 3 - Kayak
Hiking to the shores of Llyn Padarn, the glistening waters are the final obstacle between you and the finish line. You'll strap on your buoyancy aid and appropriate equipment, and receive a full kayak briefing. There's chance to practice your paddle in a sheltered bay to make sure you're comfortable.
It's then time to rest those legs and let your arms do the work as you attempt to cross the two mile route across the lake and back. Using the last of your energy, you'll pull up on the shore, to be met by a fantastic reception and a hard-earned glass of bubbly, where you can start to celebrate your fantastic achievement with your fellow team-mates!