Take on an epic endurance challenge with one of the most popular ultra runs in the UK, from traditional fell runs to the UTMB World Series!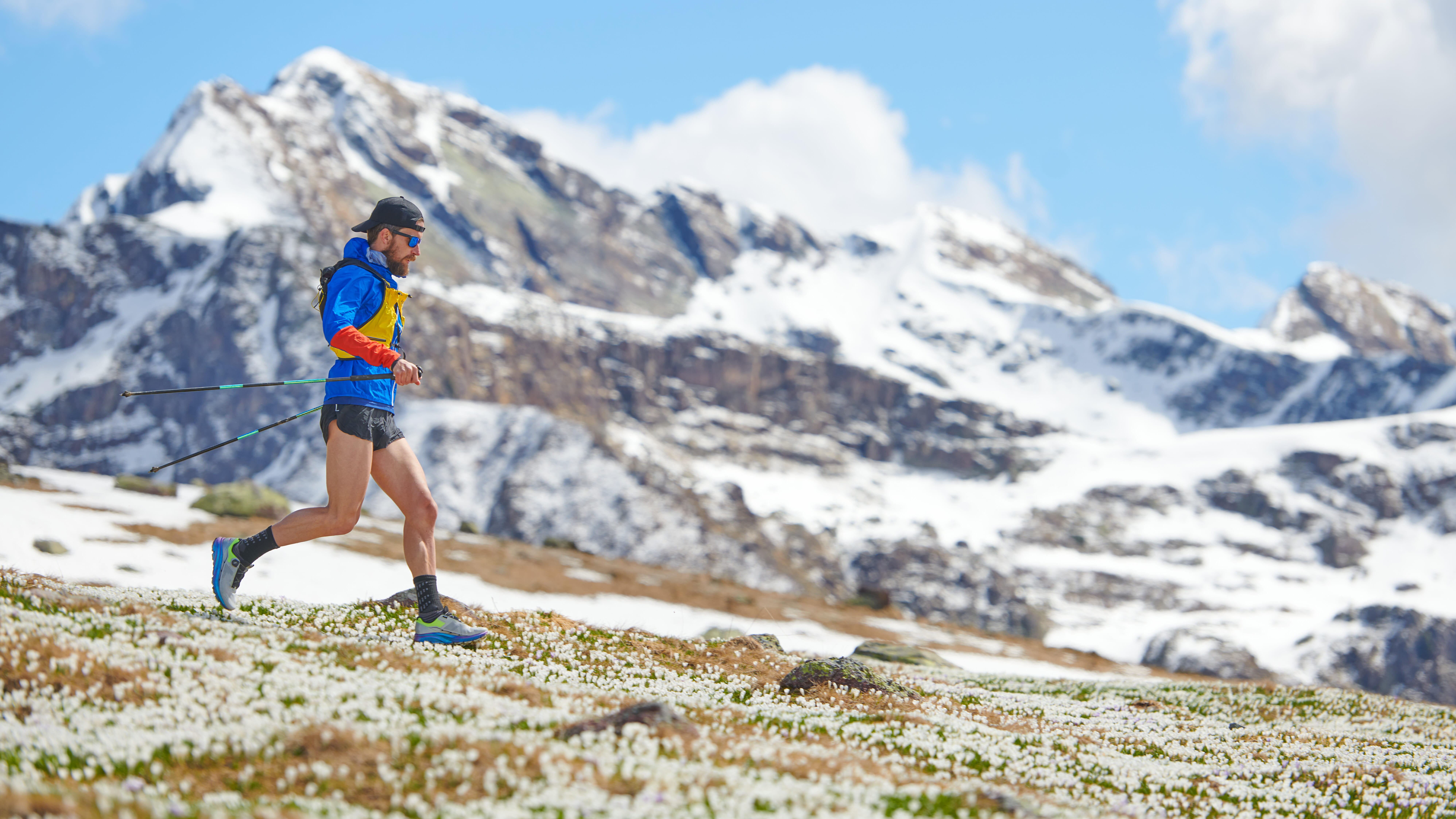 Ultra marathons are no longer reserved for eclectic and reclusive runners spending days at a time in the wild (though those races very much exist still). More and more ultras are popping up each year, complete with all the trappings of modern events: race t-shirts, medals, event villages and entertainment.
Which means there's a huge range of ultra marathons to pick from, whether you're looking for your first ultra or are a veteran endurance runner wanting to qualify for the UTMB.
This is our pick of the best ultra marathons in the UK, from 50K races tailor-made for beginners to some of the most iconic - and toughest - ultra running challenges in the British Isles.
#10 Devon Coast to Coast Ultra Marathon
Covering a mammoth 112 miles from Wembury to Lynmouth and taking in rugged terrain through the national parks of Dartmoor and Exmoor, this would already be a tough endurance challenge. To up the ante, though, the organisers impose a 40-hour time limit as well. The route follows a waymarked path so navigation should not be difficult on the whole, but running through the night will mean that some level of map-reading will be needed. Expect a hero's welcome as you arrive on the North Coast!
Sign up for the Devon Coast to Coast
#9 Thames Path Challenge
England's most famous river has its most iconic stretches through central London but upstream there are some stunning sections of riverside fields and meadows to explore. This 100K challenge follows the towpath along the River Thames from Fulham to Henley-on-Thames, with the option to divide your journey into a two-day challenge or just take on one half. No navigation is required so you can focus on getting some miles under your belt, whether you choose to run or walk.
Sign up for the Thames Path Challenge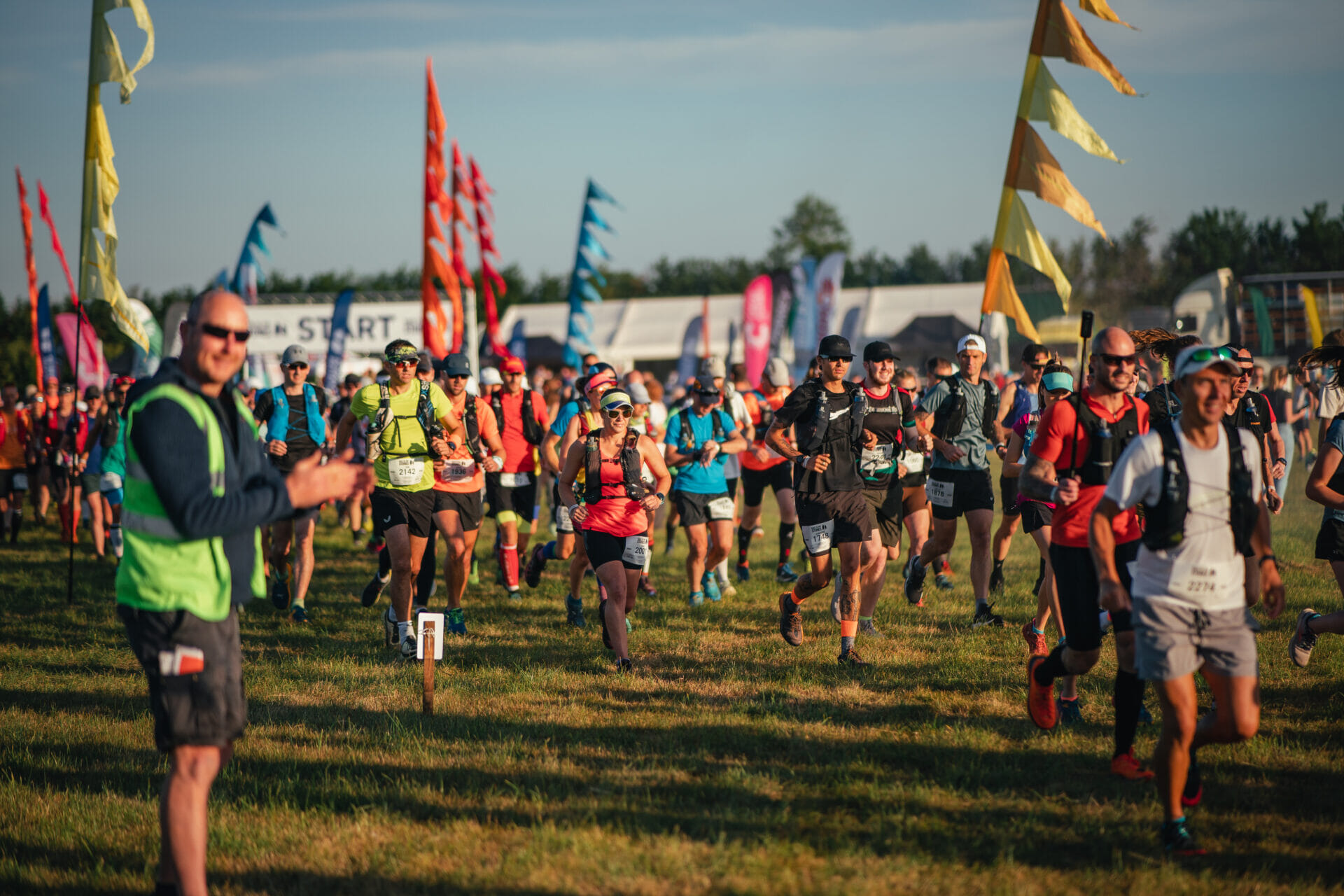 #8 Race to the Stones
One of the UK's most popular ultra marathons, this 100K route travels along the Ridgeway, Britain's oldest path. There are multiple ways to take on this endurance challenge, from running the whole distance in one go to targeting just one half, though perhaps the most popular option is to split the distance over two days and enjoy the legendary overnight basecamp. Runners of all abilities are welcomed at Race to the Stones and there is the option to walk the whole distance, too.
Sign up for Race to the Stones
#7 South West Coast Path 50
Ideal for beginner ultra runners, you can run, walk or jog your way to the finish line in this 30-mile run along the stunning North Devon coastline. Beginning at Dunster Castle, the route tracks westwards along the South West Coast Path, a National Trail renowned for its spectacular beauty. This is part of the Ultra Challenge Series, so expect great race management, including a fully signed route, marquee rest stops, a bustling event village and options to camp before and after the race.
Sign up for the South West Coast Path 50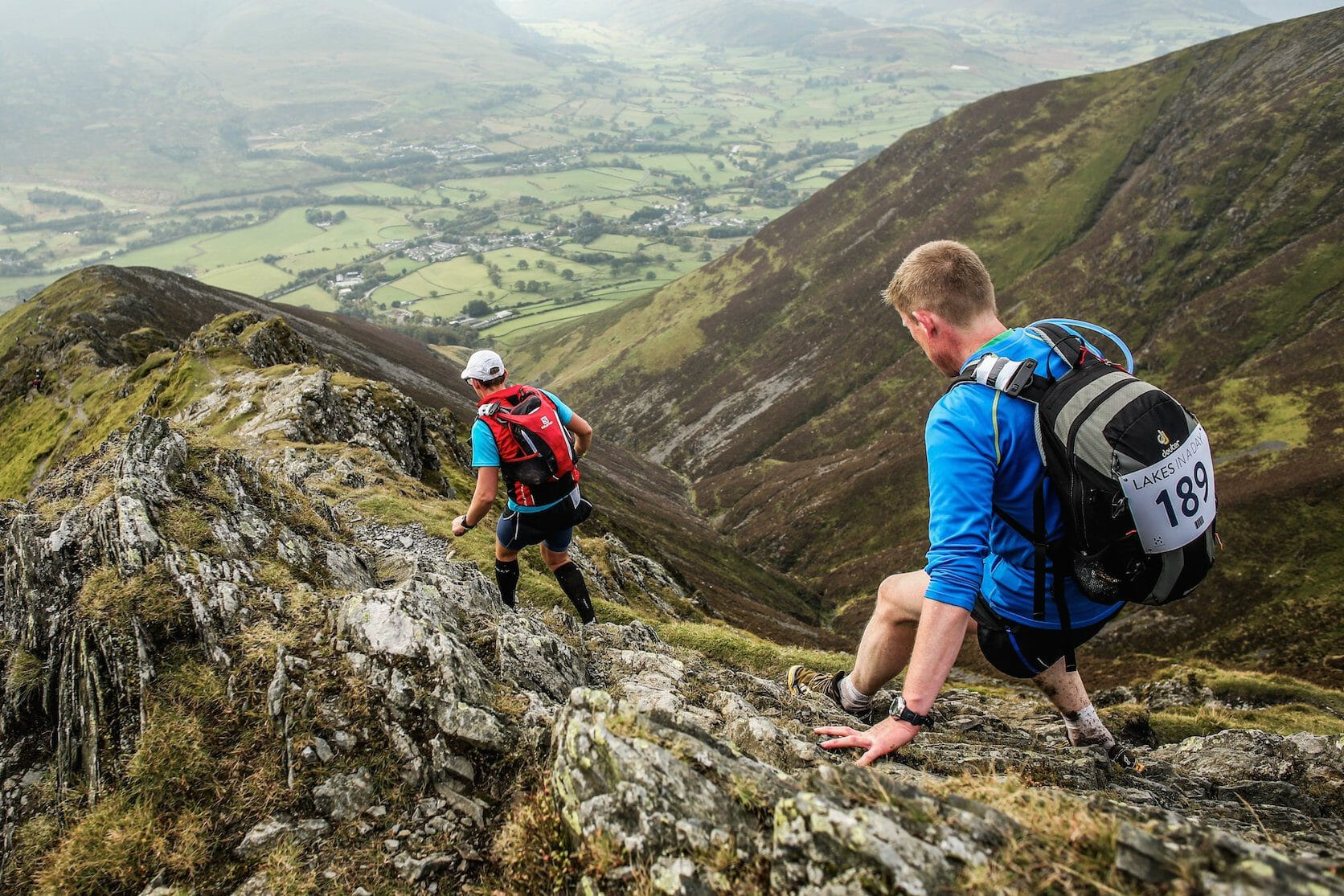 #6 Lakes in a Day
Traverse the entire length of the Lake District National Park in this stunning 50-mile race, which in 2023 is hosting the British Trail Running Championships Middle Distance Event. Over 4,000m of ascent lie ahead as you journey from Caldbeck to Cartmel, traversing the Helvellyn Ridge and running along the Western shore of Lake Windermere. The Lake District hosts a wide range of fell runs and ultra marathons, but few can hold a candle to this exciting race.
#5 Hardmoors 160
Also known as the Ring of Steele ultra marathon, Hardmoors has a reputation for being one of the toughest ultra runs in the UK. Beginning at Sutton Bank, runners will head East along the moors to pick up the route of the Hardmoors 110 - available for those who only want to run 110 miles - and follows a meandering route around the North York Moors to finish in Helmsley. There's over 7,000m of total ascent here and a 50-hour time limit in which to complete the rough equivalent of six back-to-back marathons. Your reward is some truly spectacular views across the moors and an epic race experience.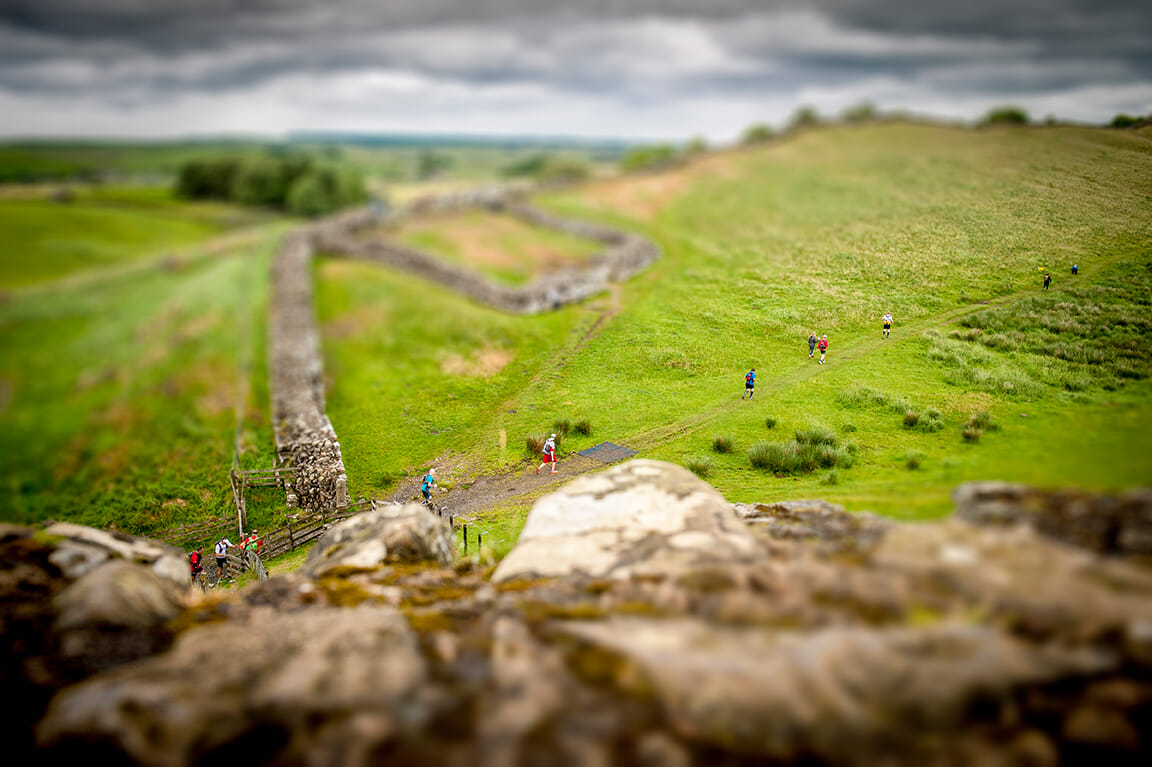 #4 The Wall
An iconic ultramarathon hosted by Rat Race, this 70-mile journey follows the path of Hadrian's Wall from Carlisle to Gateshead. There's a real mix of terrain underfoot, including undulating dirt trails, sections of road and some truly wild off-road paths. With regular pit-stops and a generous time limit, The Wall is open to both seasoned ultra runners and beginners to long-distance races. You have the option to walk if you'd like to and the race has a completion rate of around 90%, with a fantastic event village at the finish line.
#3 Ultra-Trail Snowdonia
This is the only UK edition of the UTMB World Series, described as 'beautiful beyond belief, savage beyond reason' - whether that interests you or not reveals something about your character! There are actually four different races available, ranging from a 100-mile route to a 25K entry-level race that still covers over 1,300m of elevation. Expect sensational views across Snowdonia and truly tough going over this rugged landscape, as well as the fantastic race experience that a UTMB World Series event promises.
Sign up for the Ultra-Trail Snowdonia
#2 Ultra X 110 Scotland by ASICS
Runners have the option to join either the full two-day running adventure through the Scottish Highlands or just the second day, which becomes the Ultra X 50 Scotland by ASICS. Both races explore the stunning landscape of the Great Glen, Loch Ness and many more iconic highlights in this region of Scotland.
The overnight camp in Fort Augustus, on the southern shore of Loch Ness, is a brilliant opportunity to meet other runners and forge lifelong friendships in that spectacular setting. The running itself includes around 3,500m of ascent and will test even seasoned runners!
Sign up for the Ultra X 110 Scotland
#1 Montane Lakeland 50 & 100
This iconic ultra marathon explores the entire Lake District in its circular route, starting and finishing at Coniston in the Southern Fells. Highlights along the way include Wasdale, Buttermere, Keswick, Haweswater and Ambleside, with a total of 6,300m of ascent over public bridleways and footpaths. There is a 40-50% drop-out rate for the 100-mile race, which speaks to how severe the going is through these dramatic fells, as well as the difficulty of navigating through the night in that landscape.
The 50-mile race is no walk in the park, either, taking on the second half of the 100-mile route. Both events will yield unforgettable memories in this breathtaking landscape.