Racing through the historic heart of the Scottish capital by Holyrood Park and running down the Royal Mile, this 26.2-mile run enjoys the grandeur of Edinburgh's heritage before heading along the stunning East Lothian coast and finishing close to the world's oldest golf course in Musselburgh.
This is one of the most scenic and one of the fastest marathons in the world!
Route highlights
Dynamic Earth and Holyrood Park
Historic Edinburgh: Medieval and Georgian centre, Surgeons' Hall, the Festival Theatre and other great landmarks
Royal Mile and the Scottish Parliament building
Arthurs Seat, Salisbury Crags and the Palace of Holyrood
Scenic coastline stretching towards Craigielaw
Musselburgh: Finish in the vast green surroundings of the playing fields to a rapturous applause, your medal, t-shirt and other goodies!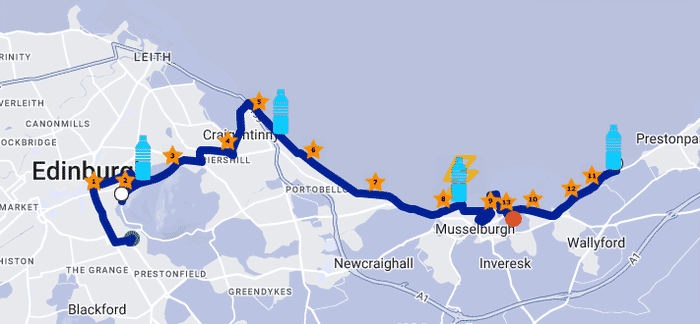 Route description
Starting on Holyrood Park Road with the picturesque backdrop of Holyrood Park, this incredible city centre route brings you past the impressive Surgeons' Hall, designed by William Henry Playfair in 1832.
This part of city is a fabulous mix of history and festival culture. You will run past Scotland's premier dance and opera house, the Festival Theatre, which comes alive with a variety of world-class productions, particularly during the summer festival months.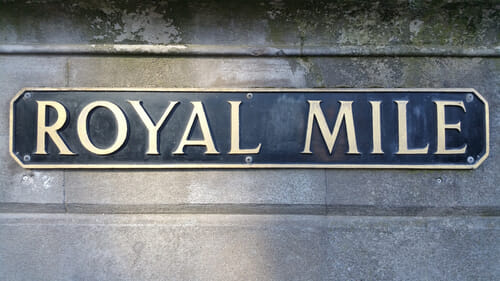 The route then turns right, and meanders down the historic Royal Mile, heading towards and past the somewhat controversial Scottish Parliament building. Here you can look up and take in the spectacular Arthurs Seat and Salisbury Crags, as well as the Palace of Holyrood, before departing the Royal Park and heading east towards the coast.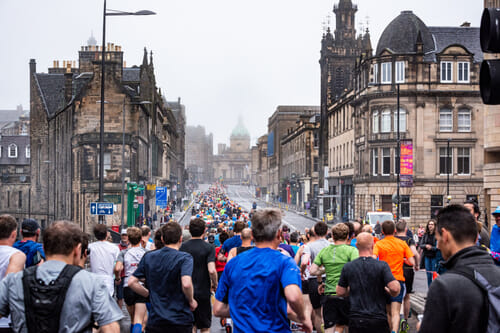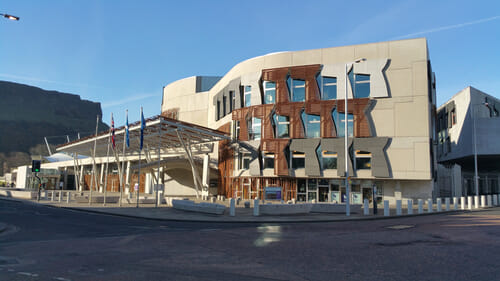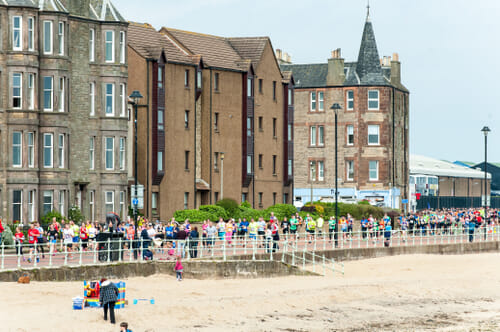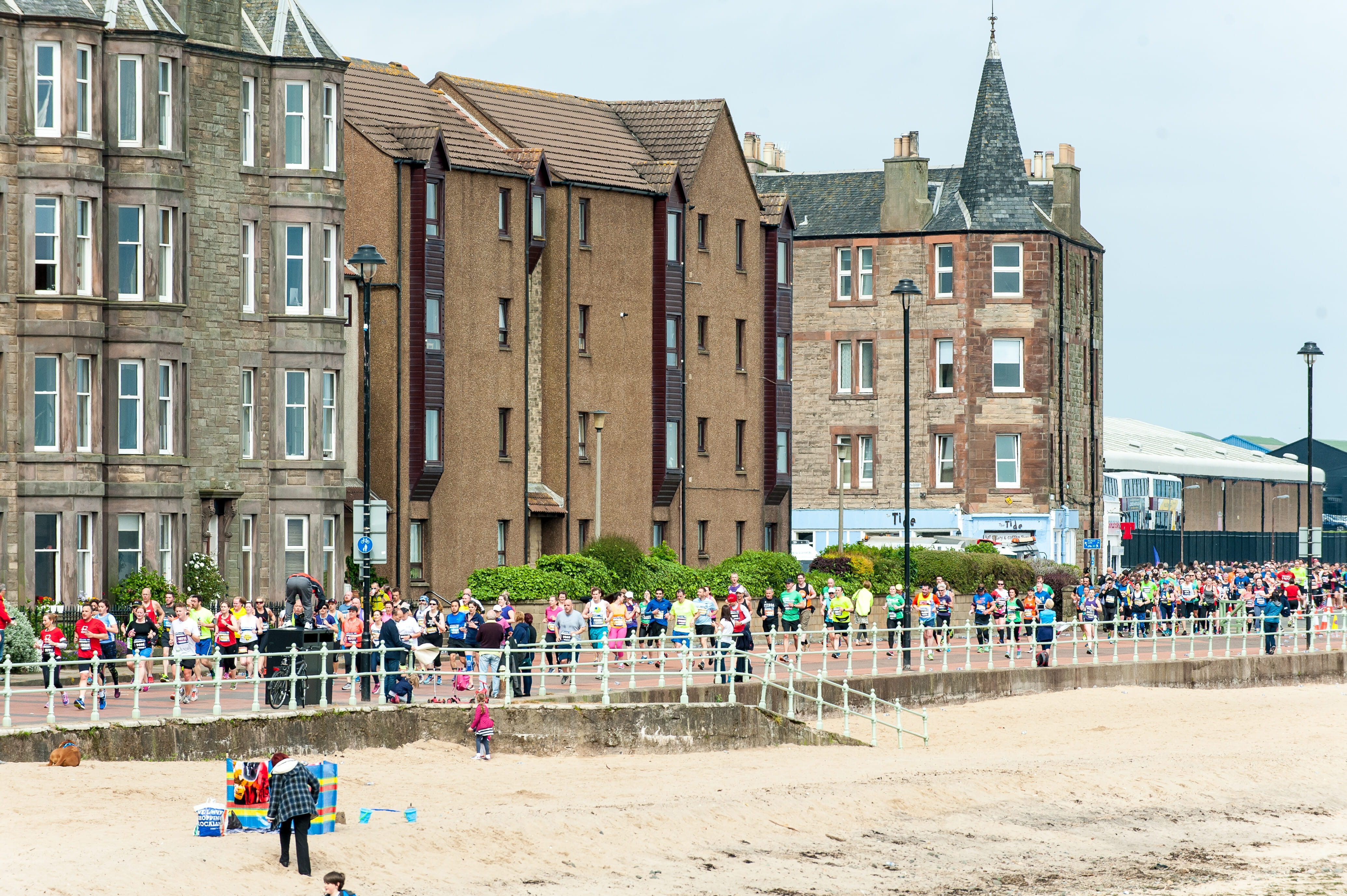 As you reach Musselburgh, you'll run past the oldest golf course in the world, where it's documented that golf has been played as early as 1672, before heading further east on the flat to Gosford House, an imposing neo-classical mansion which was one of the last great architectural commissions of the celebrated Scots architect, Robert Adam.
As you turn and head back along the coast, you'll see the beautiful finish line ahead, one of the greatest sights for any marathon runner!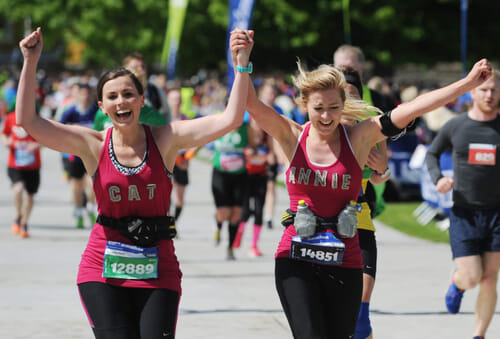 With a descent of almost 90 metres to near sea level, it has been said that this is the fastest marathon route in the world!
Cut off
There is a strict cut-off time of 6 hours 30 minutes for the full marathon (from when the back of the race crosses the start line).