Put your stamina to the test as you tackle renowned climbs, like the thigh-burning Turner's Hill in West Sussex.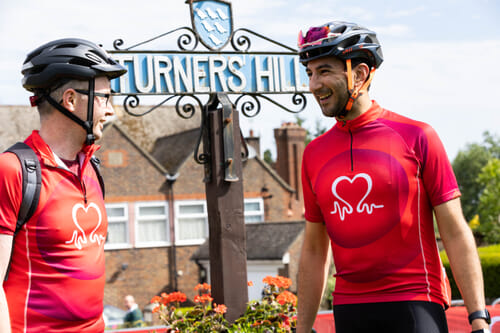 This is the ultimate ride for those who are new to cycling, as the training advice and partially closed road route prepares riders for the road and cycling with others. However, it's also a great day out for experienced riders who just love to see the sights, take in the rest stops and gain that well earned medal!
Waves and Groups
Riders will set off at allocated start times depending on ability. If you sign up as a group you will be able to start together.
Cut off time
Riders need to have finished the event by 19:00.
Closed roads
Many sections of the route, including parts of London, will be closed to traffic! Cyclists' bliss.
Logistics
Return transport and bike transfer are offered on a first come first served basis, so remember to book this when you sign up.