Inspired by the Tour de France? You don't need to ride the Alpe d'Huez to enjoy an epic peloton experience - these British bike rides are the real deal.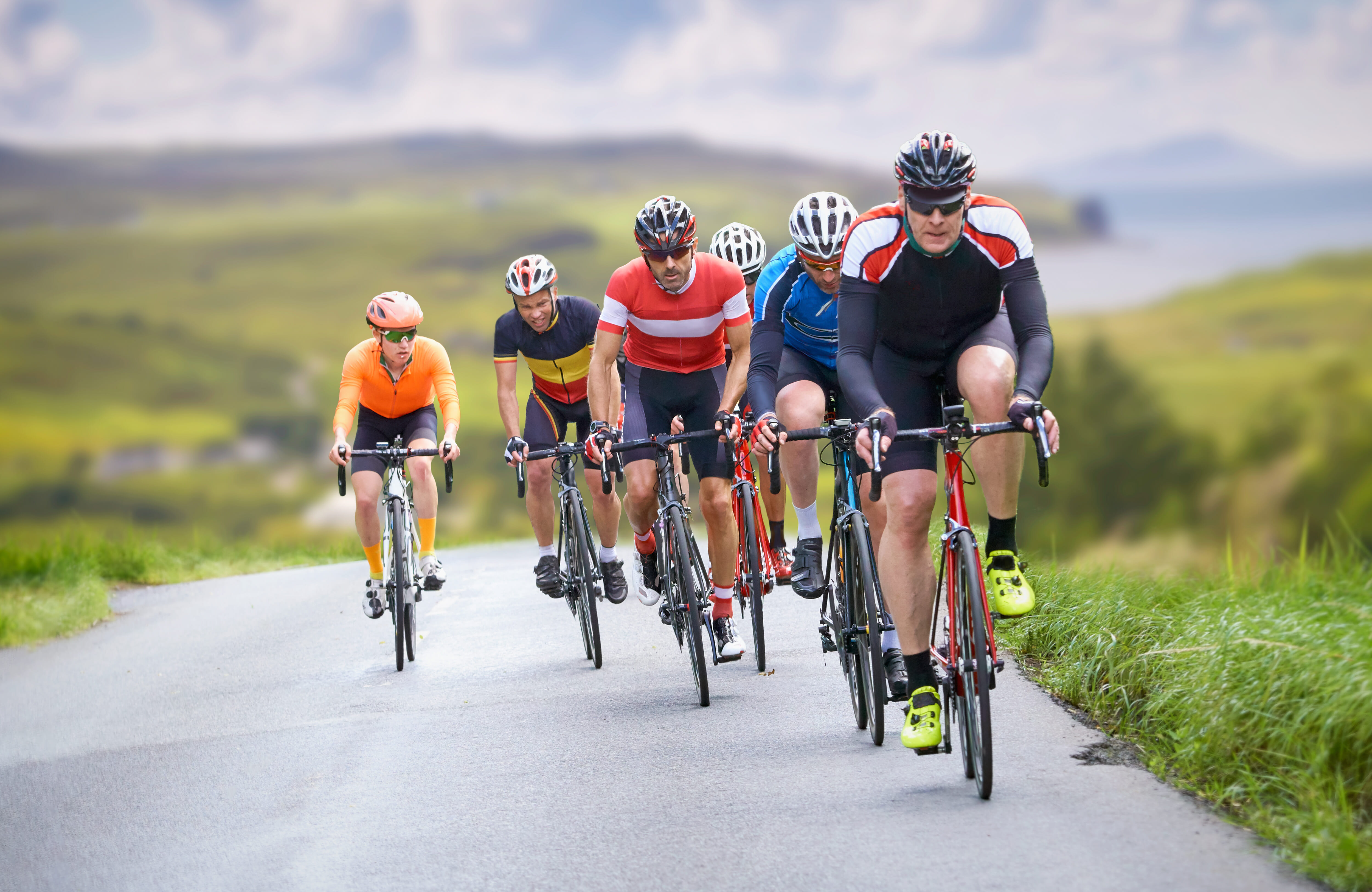 The Grand Depart of the Tour de France is one of the most exciting moments in the professional cycling calendar, with three weeks of wheel-to-wheel racing ahead and the promise of drama on the horizon.
It also heralds a rush onto the roads from enthusiastic cyclists all over the UK, inspired by the most famous bike ride in the world to put on their own helmets and get out there. The summer months always see an increase in cyclists on the road but it's the Tour de France that really inspires riders to hit the road.
If this surge of enthusiasm to dust off your bike and squeeze into cycling shorts sounds familiar, we have a series of sportives and rides that you need to know about.
Because the Tour de France is not exclusive in creating an epic cycling experience - true, it is perhaps the most sensational example but you can discover some incredible bike rides here in the UK. What's more, they are mostly taking place in the weeks and months around the Tour, which means you can take that inspiration and put it into practise.
Here are the UK cycling events that you need to know about!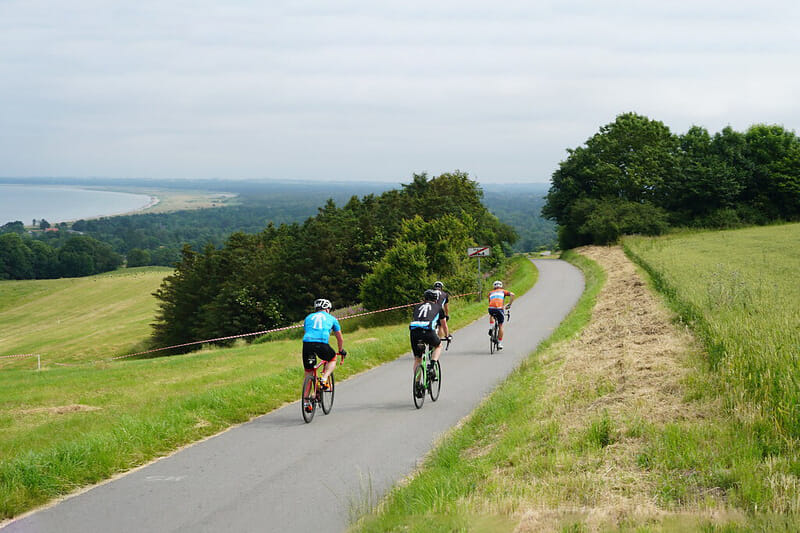 Big Blue Bike Ride
Sunday 10 September
This duo of sportives tops our list because it is a brand new cycling event that promises to turn into a fan favourite! Departing from Windsor Football Club, the Classic and Epic rides - 40 miles and 65 miles respectively - head into the lush countryside of the Thames Valley.
The Epic ride then continues into the Chiltern Hills, enjoying the very best of this Area of Outstanding Natural Beauty. Organised by Prostate Cancer UK, both rides help to raise funds for lifesaving research into the most common cancer for men.
Sign up for the Big Blue Bike Ride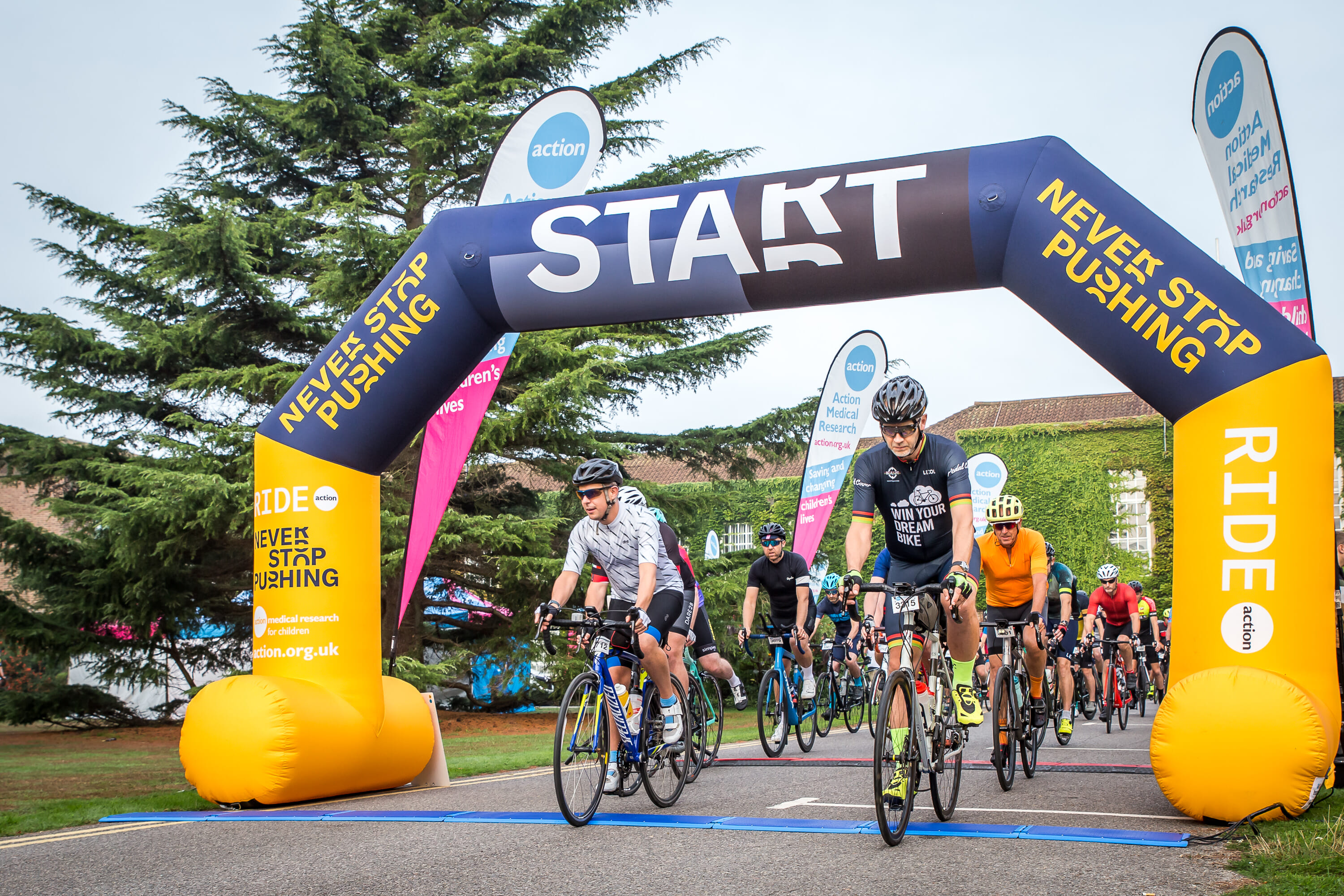 Ride Essex
Sunday 3 September
There are three different distances to choose from at this season finale, all exploring quiet villages and rolling countryside through Essex. The undulating terrain will have you in and out of the saddle while riding alongside scores of fellow cyclists will give you the motivation you need to push on when the going gets tough.
Choose between the 36, 64 and 100-mile rides, all organised by Action Medical Research. You'll enjoy the pro-rider experience with the benefit of motorcycle outriders, plus an off-road version if you fancy mixing things up!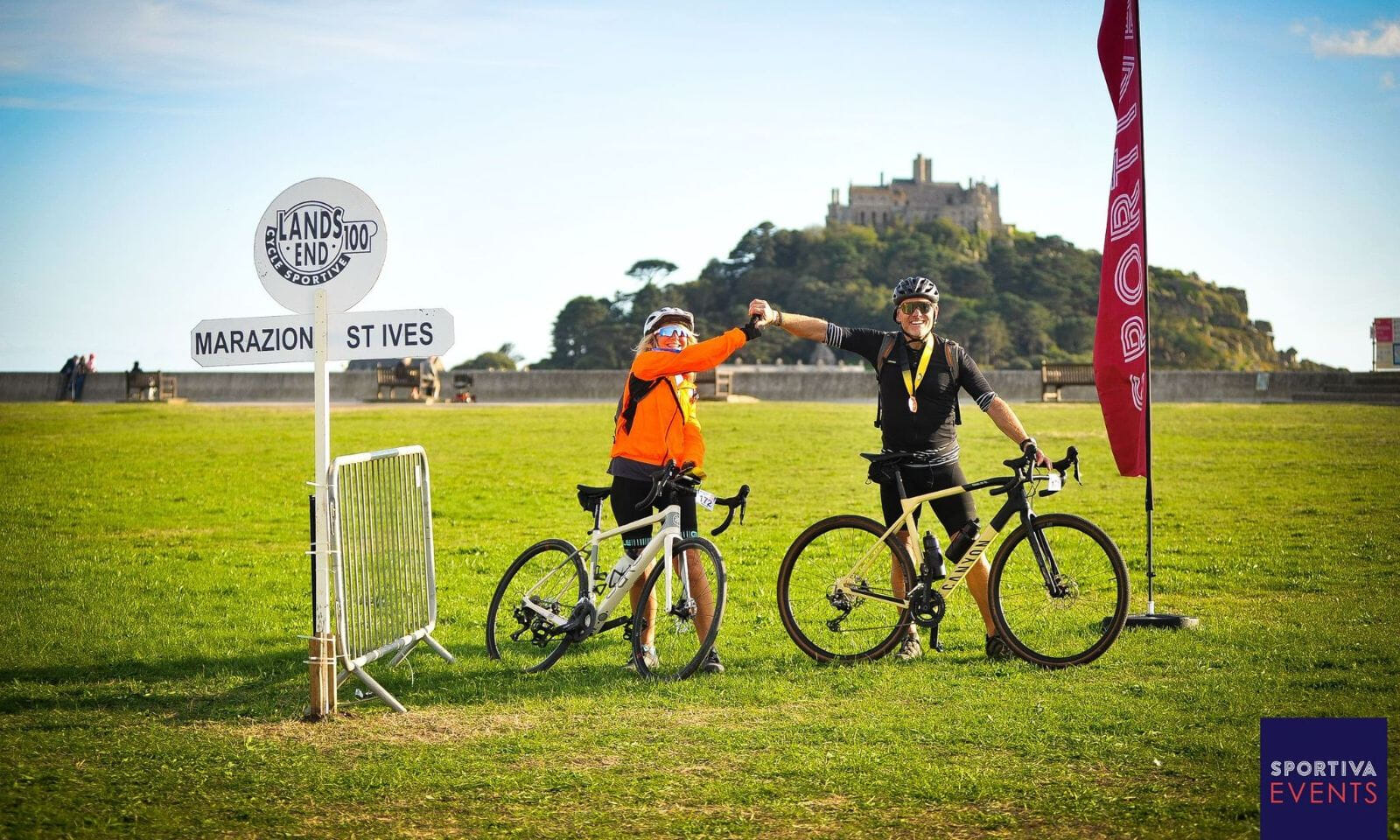 Lands End 100
Sunday 16 September
Showcasing the epic Cornwall coast road, this collection of three sportives - ranging from 46 miles to 105 miles - enjoy sensational views across the English Channel and the Celtic Sea, riding over undulating terrain in the farthest reaches of Cornwall.
With a great race HQ, feed stations, chip timing and mechanical support, this professionally managed event is a great opportunity to experience the fantastic roads that Cornwall can offer cyclists. What's more, you'll be awarded a Gold, Silver or Bronze medal depending on what time you finish your sportive in, for an extra incentive to put the hammer down.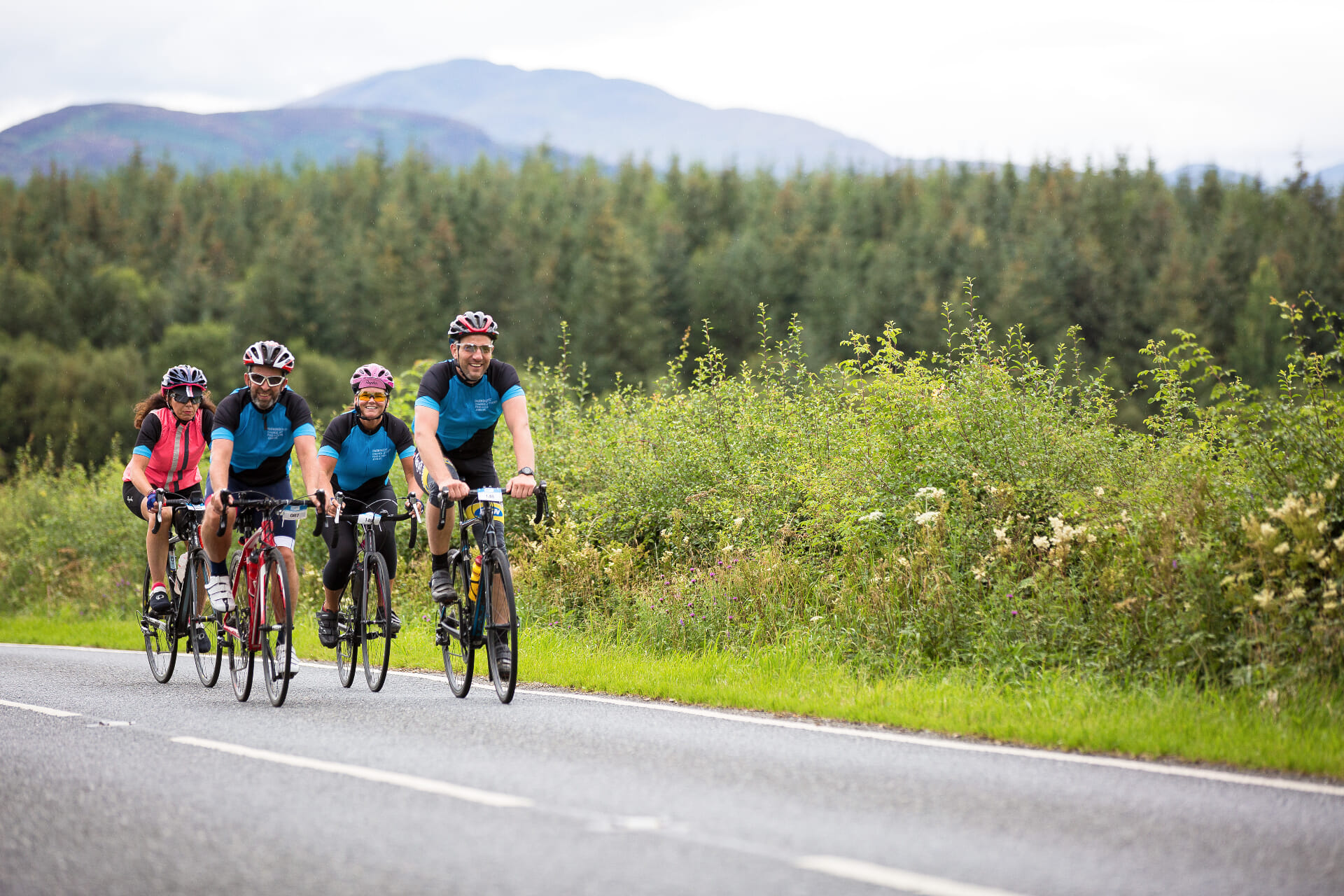 Pedal Stirling Sportive
Sunday 20 August
Explore the breathtaking glens and Munros of the Trossachs National Park in an inclusive sportive organised by Parkinson's UK. Locally renowned climbs like Carron Valley Reservoir and Dukes Pass lie ahead, as well as some superb roads that help to create an event that's perfect for first-timers and experienced riders alike.
Pick between the 25-mile Classic, 50-mile Challenge and 100-mile Tough rides, all held on way-marked routes and supported by feed stations and mechanical support. You'll receive a training plan when you sign up to help you prepare and e-bikes are allowed on the course, making it even more accessible if this is your first sportive.
Sign up for Pedal Stirling Sportive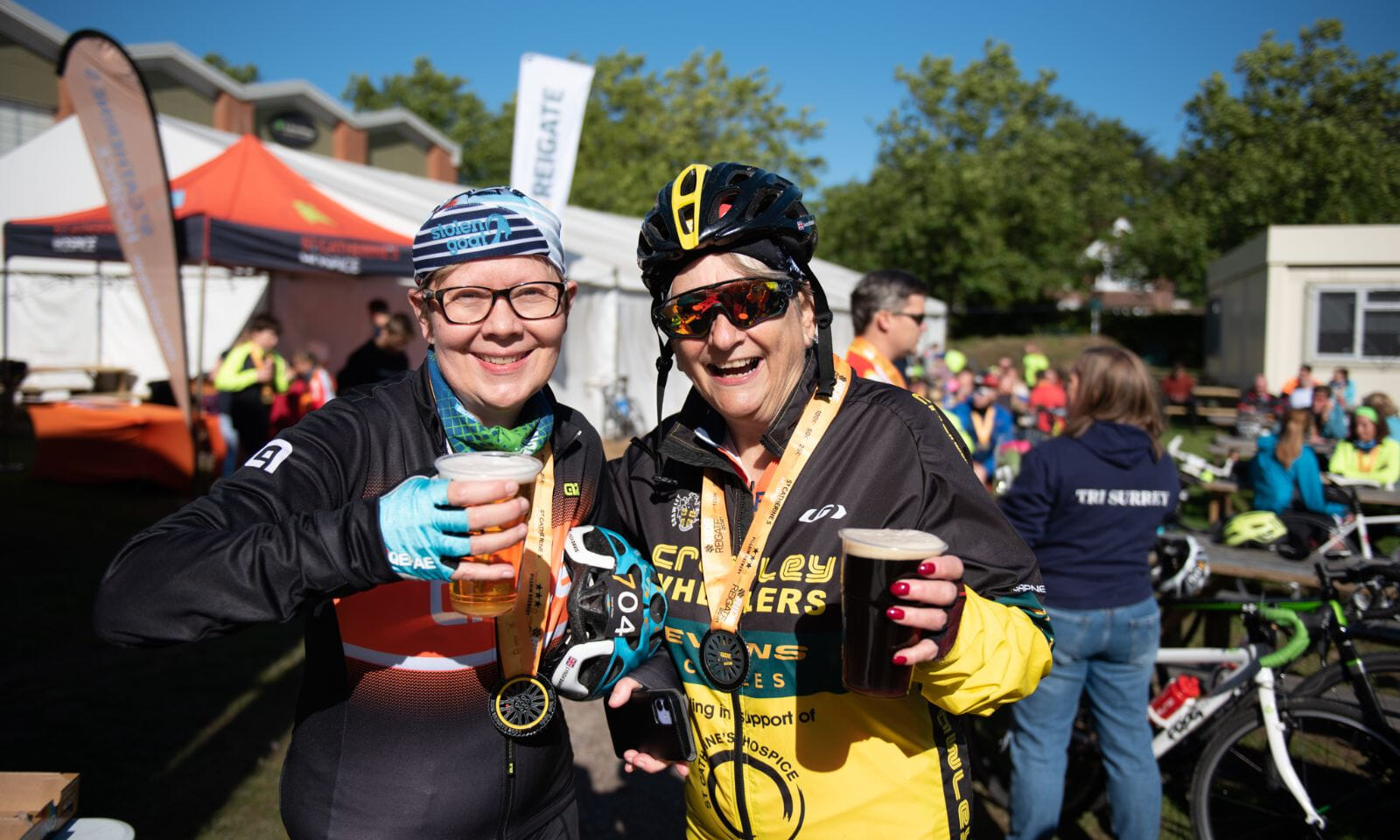 Ride Reigate
Sunday 9 July
Held at the same time as the ninth stage of the Tour de France - climbing from Saint-Léonard-de-Noblat to Puy de Dôme, if you're interested - this collection of three rides may not tackle terrain quite as challenging but there's still a King and Queen of the Mountain award on offer!
You can race to the top of Kidds Hill if you're interested or relax into a friendly, laidback event that's as much about spending time outdoors together as it is earning a medal. Whether you take on the 25K, 50K or 100K ride, you'll enjoy the rolling countryside and green views that Surrey delivers in spades. Finish your ride at the bustling event village and raise a glass to your achievement!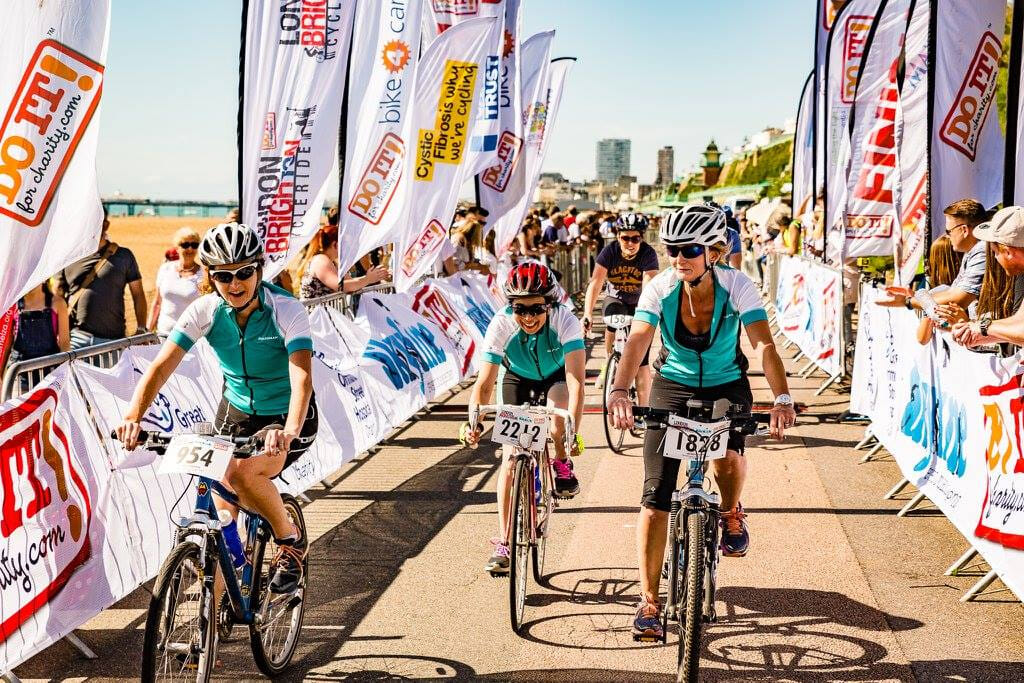 London to Brighton Cycle Ride
Sunday 10 September
This classic capital-to-coast ride is regarded as the UK's best-known one-day bike ride, riding from Clapham Common to Brighton's pebble beach. Along the way, you'll tackle the iconic mile-long climb up Ditchling Beacon, gliding down to the coast afterwards to a fantastic reception at the finish line.
Over 4,000 cyclists join this event each year so you can guarantee a fantastic and supportive atmosphere along the route, as well as the rare opportunity to ride alongside huge crowds of fellow cyclists. There are plenty of charity places available with low fundraising targets and a brilliant event village waiting at the finish line!
Sign up for London to Brighton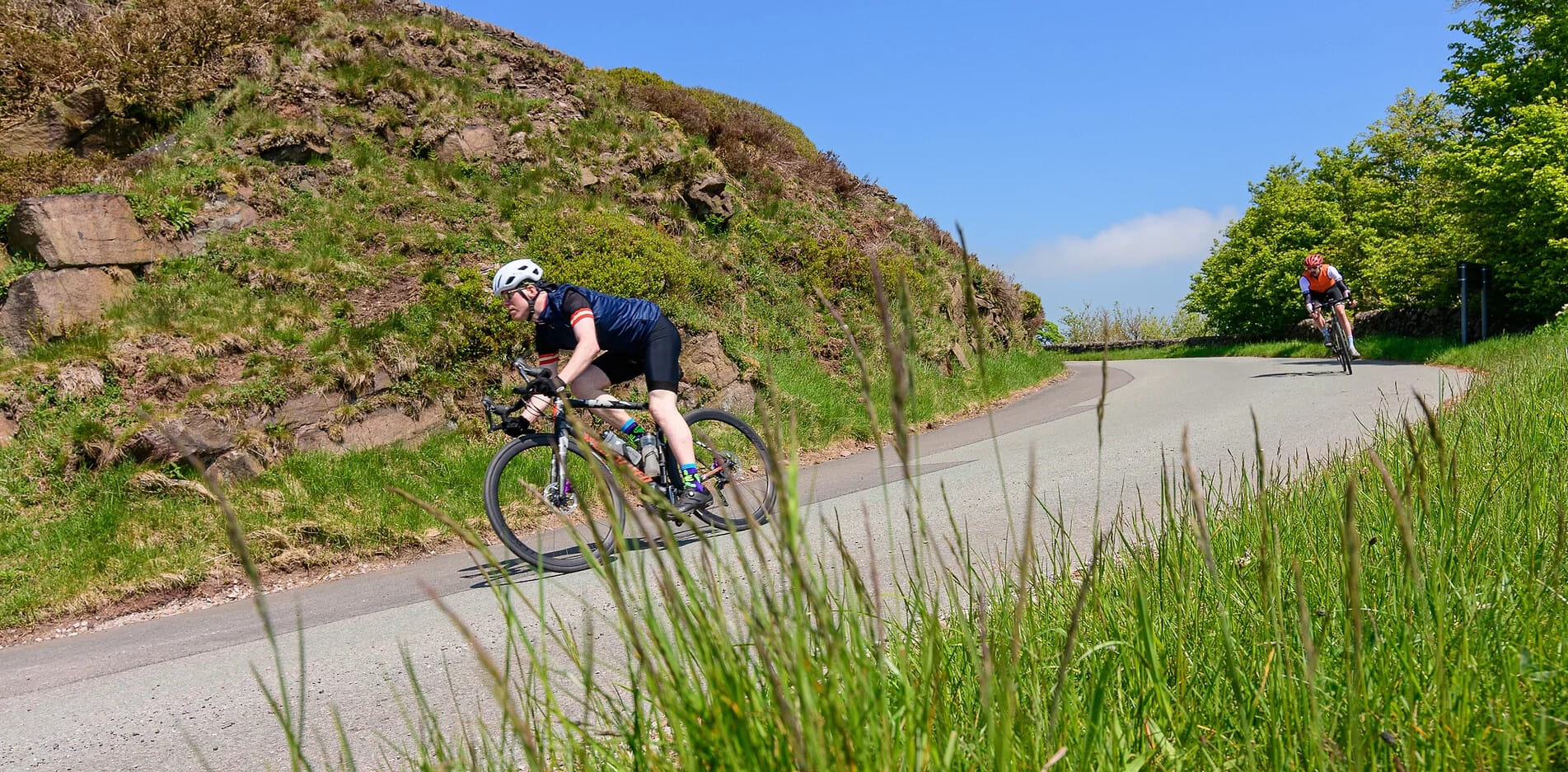 Cat and Fiddle Challenge
Sunday 10 September
This will be the 21st edition of the legendary Cat and Fiddle Challenge, an event that supports Livability and has attracted a loyal following in the past couple of decades. One major reason is the seven-mile-long 'Cat and Fiddle Climb', which may take the air out of your lungs but will leave a smile on your face.
As well as the classic 94K route, there is a slightly shorter 79K Jodrell Bank Loop ride, which remains a stiff challenge but takes on less lumpy terrain, for those who aren't big fans of the steep climbs that the original route is known for. With epic views across Staffordshire, Cheshire and Derbyshire, this brilliant charity challenge is well worth a go!
Sign up for the Cat and Fiddle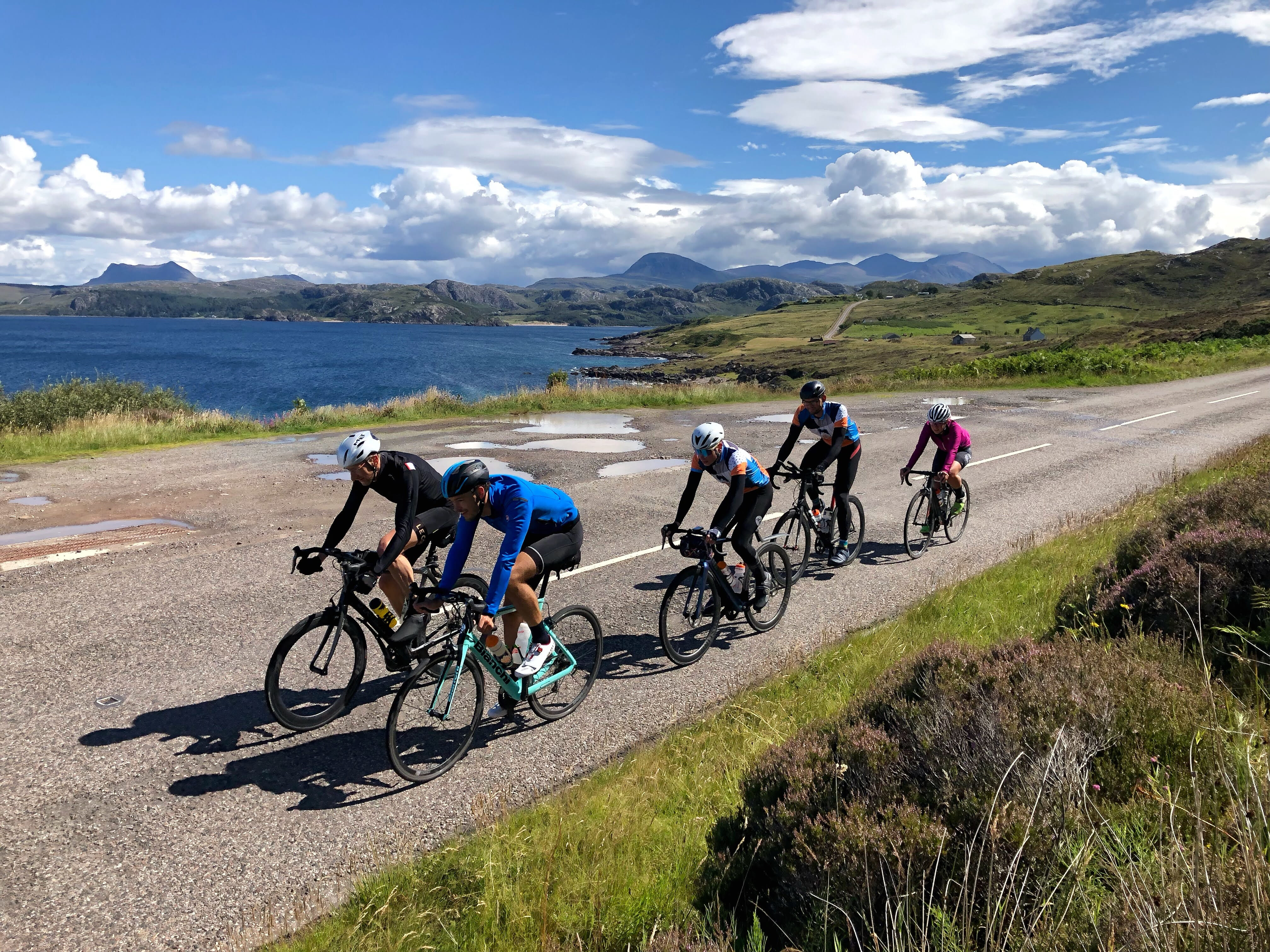 North Coast 500
Saturday 2 - Saturday 9 September
If the Tour de France is your main source of inspiration to get out and ride, something a bit longer is probably going to appeal - in which case, this week-long tour of Scotland's North Coast is going to be perfect.
Created by Bike the UK for MS, this 548-mile ride explores some of the most stunning natural scenery in the UK. Starting and ending at Inverness Castle, you'll ride between 50-90 miles each day and climb over 36,000ft in total, enjoying sensational views across the Highlands. You choose to 'rough it' and camp each night or stay in luxury accommodation to rest weary muscles.
Sign up for the North Coast 500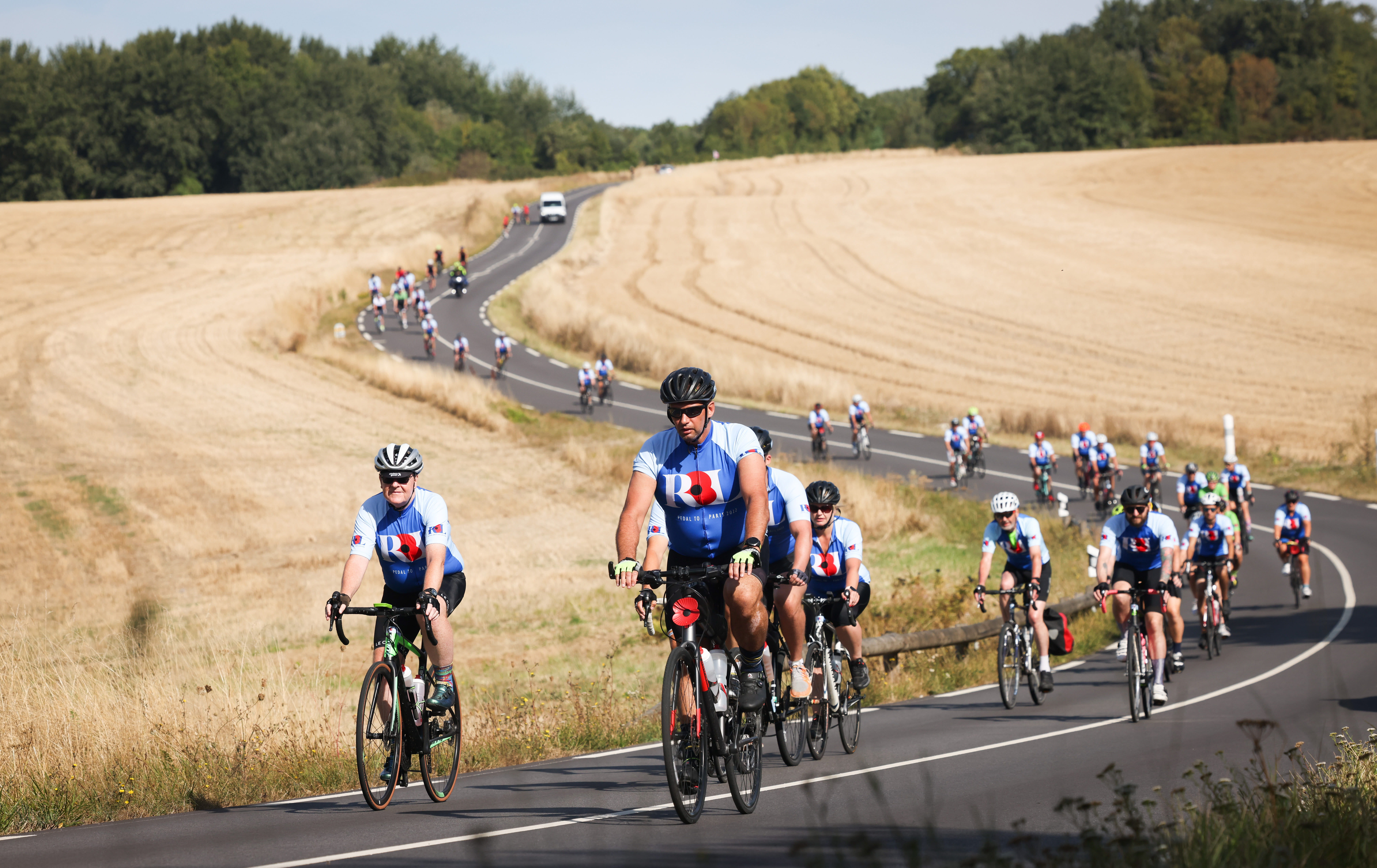 Pedal to Paris
Thursday 5 - Monday 9 September 2024
One of the most defining moments of the Tour de France is the final ride along the Champs-Elysée to the Arc de Triomphe, enjoying the historic grandeur of Paris in a truly rare moment. Except it isn't completely rare because you can enjoy the same experience in this charity ride!
This is one of the most unforgettable rides that you could hope to experience, including all the trappings of a pro-rider experience: motorcycle outriders, rolling road closures and ride captains to keep you organised as a peloton. The fact that all your efforts will support the Royal British Legion is the icing on the cake.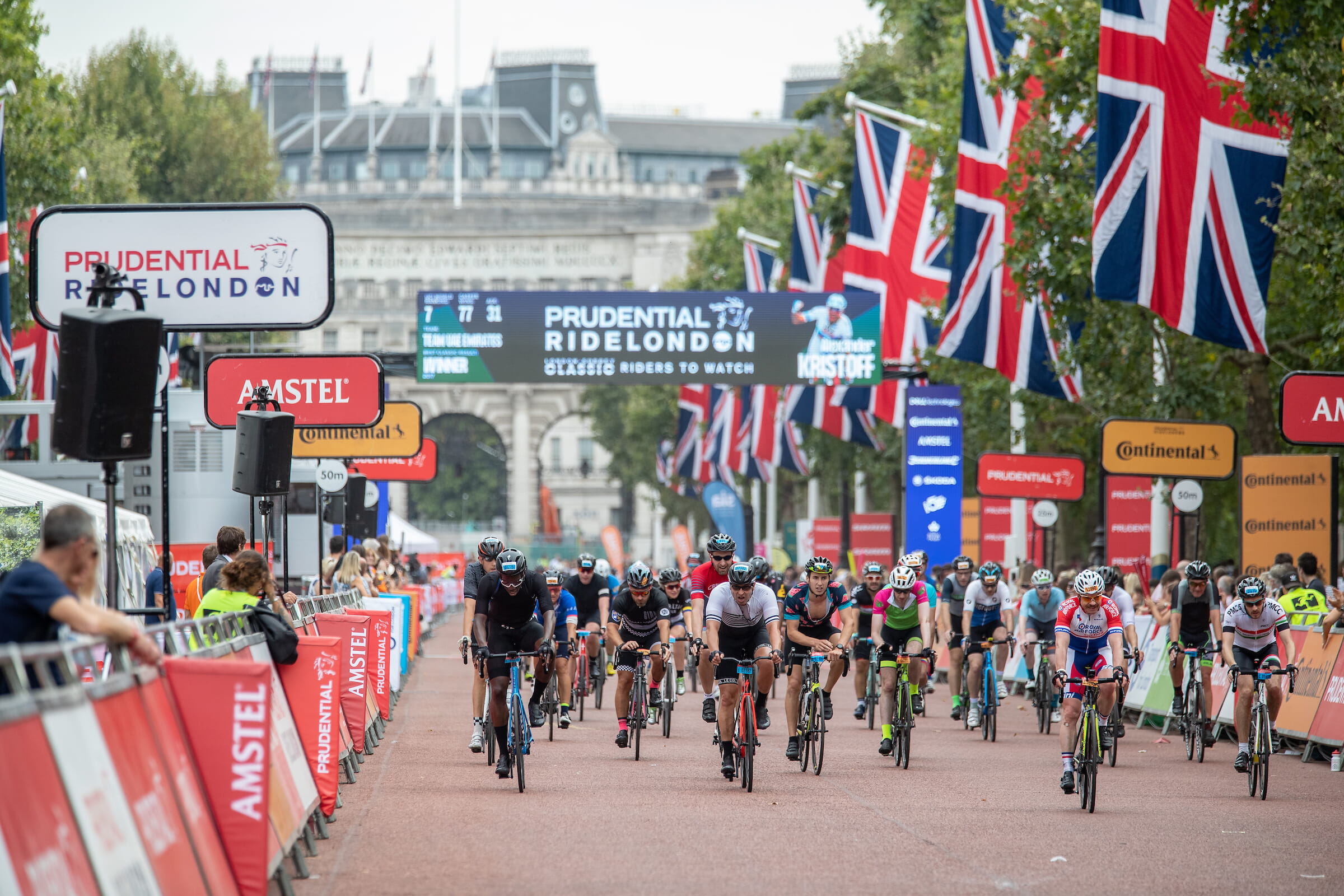 RideLondon-Essex 100
May 2024
While the exact date is yet to be announced, people are already getting excited about the UK's biggest festival of cycling! RideLondon enjoyed its 10th anniversary in 2023 and hundreds of thousands of people have enjoyed its events since it launched in the wake of the 2012 Olympic Games.
The classic 100-mile ride is the most popular and offers both the rare experience of riding through central London on closed roads and the stunning scenery of the Essex countryside. There are plenty of charity places to help elevate your experience, too.