We're spoilt for choice when it comes to off-road routes in the UK but if you're looking for some inspiration, this is where you'll find it.
From Lakeland fells to the rolling South Downs, the isles of Scotland to the dramatic South Coast, there's a huge expanse of incredible landscapes to explore in the UK. Most of these are ripe for trail running, with cared-for paths and sheep trails alike weaving throughout the varied landscape.
This is what entices people to trail running and keeps them hooked: the sheer variety of wild places to explore and no set way in which to do it.
While we can't recommend highly enough just heading out your front door and exploring your local area, a bit of inspiration to visit a place renowned for its beauty never goes amiss. Listed below are some of the most spectacular landscapes in the country, each selected for their brilliant array of trail running routes. We've highlighted a particular route for you to explore alongside recommendations of where to stay if you're visiting.
If you think we've missed anywhere off this list, let us know!
England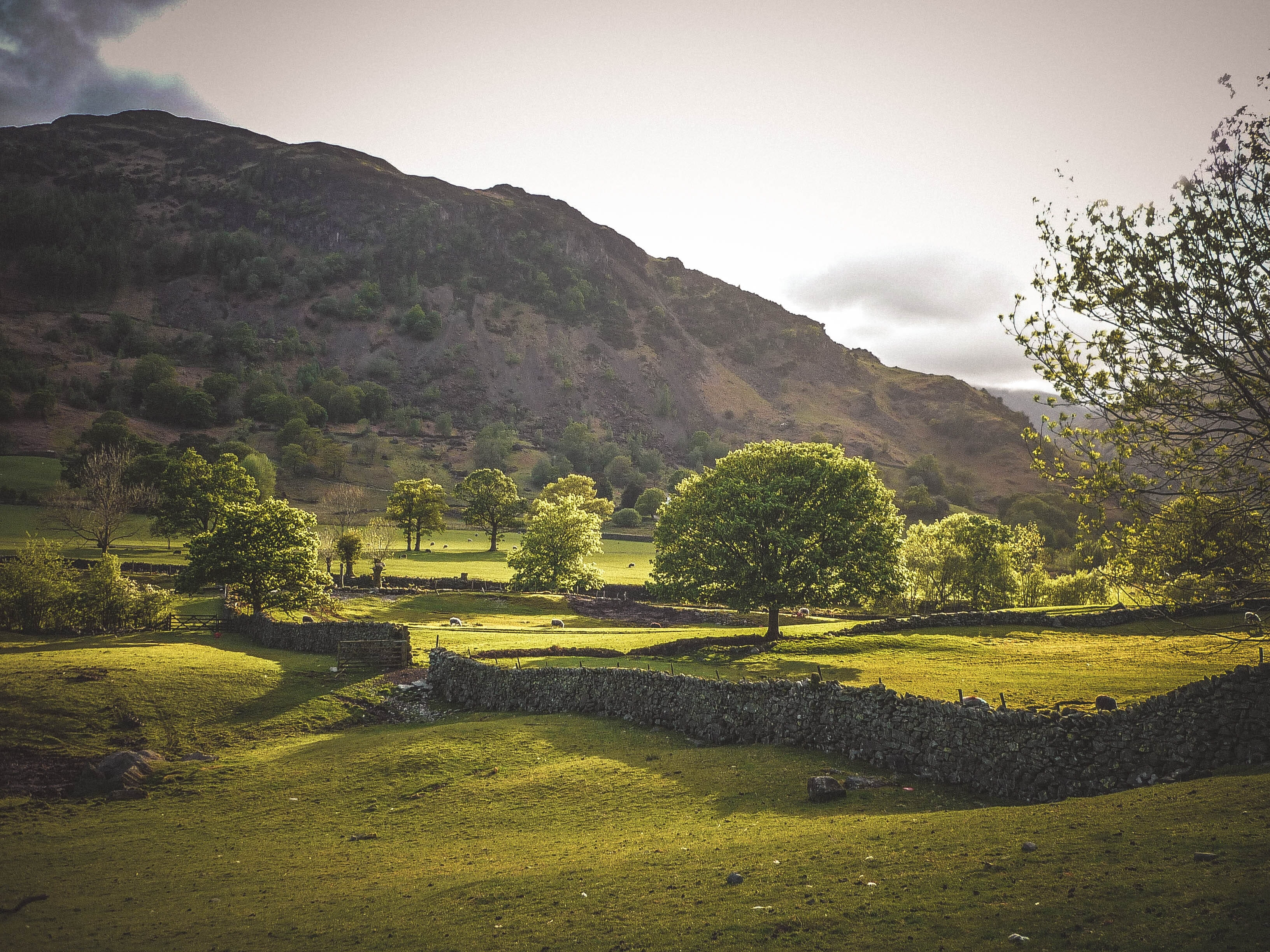 Langdale, The Lake District
The Lakes are rightly regarded as the spiritual home of trail running in the UK, with some of the most famous and impressive runners hailing from this rugged landscape, as well as some tough routes. Langdale lies to the south of this National Park and forms a sweeping valley leading up to the peak of Bowfell, ringed by rugged fells including Pike O'Blisco and Blea Rigg. Close to the popular town of Ambleside, Langdale is a brilliant location from which to strike out and explore the southern and central fells.
Stay in Langdale
The Langdale Hotel and Spa offers luxury accommodation, while there are plenty of camping and glamping options for a more modest budget.
Langdale route
The National Trust's Great Langdale Ranger Run circumnavigates Lingmoor Fell, creating an eight-mile loop with some testing climbs.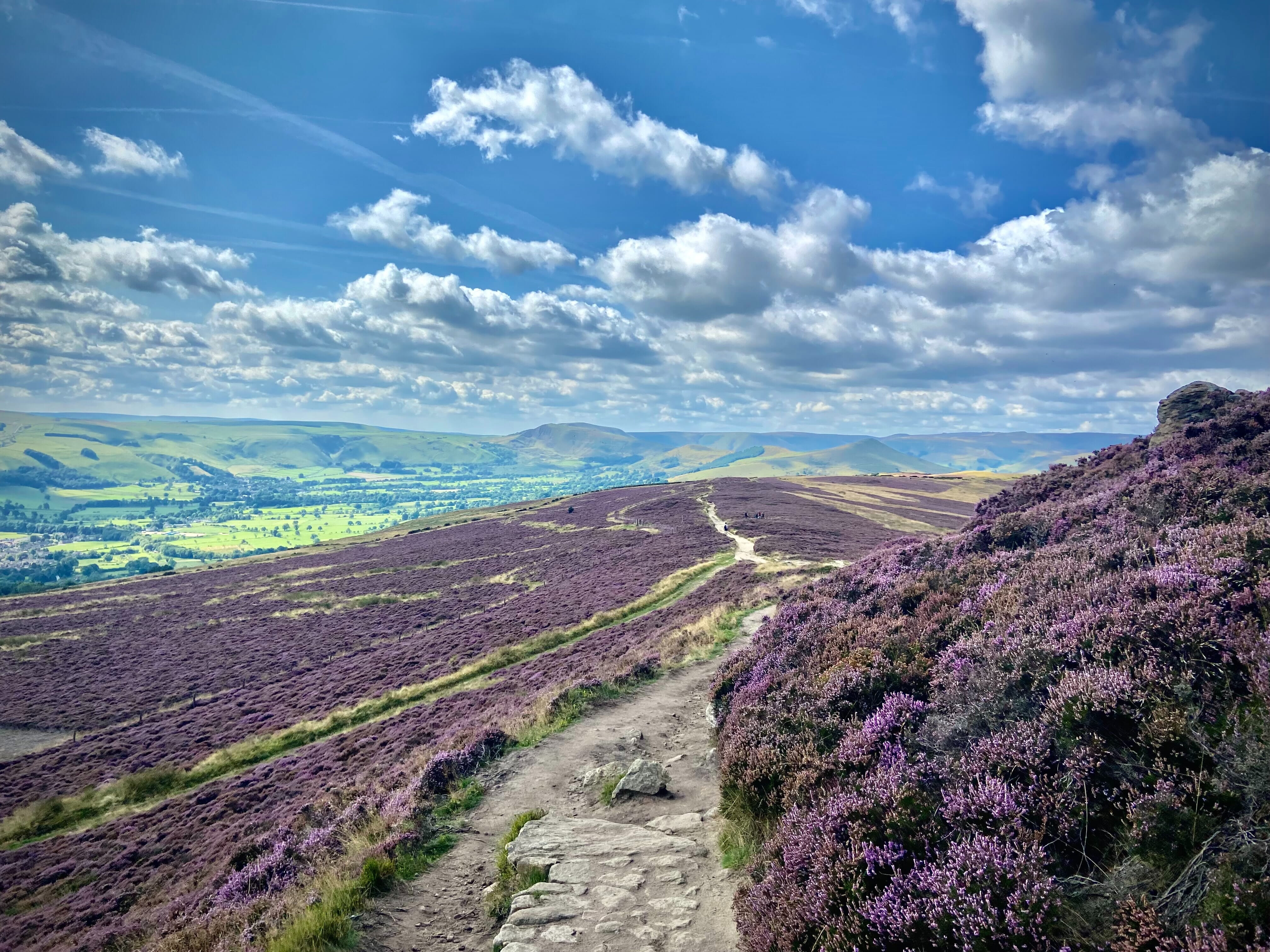 Hope Valley, The Peak District
The UK's oldest National Park, the Peak District, is a haven for runners, walkers, cyclists and climbers, with its heather-bound hills and copses of woodland creating the perfect environment for outdoor adventure. Hope Valley is one of the most popular destinations in the Peaks, with breathtaking views and easy access to peaks such as Mam Tor and Win Hill. The iconic Winnats Pass feeds into Hope Valley from the West, leading to a string of beautiful villages including Castleton, Bamford and Hathersage.
Stay in Hope Valley
There are a couple of YHAs in Hope Valley to pick if you're swinging by for a weekend, though we'd recommend popping over to nearby Edale and staying at the Old Nag's Head Inn.
Hope Valley route
A classic trail run is a circular route leading from Lose Hill to Mam Tor and round to Kinder Scout, circumnavigating the Vale of Edale in roughly 15 miles.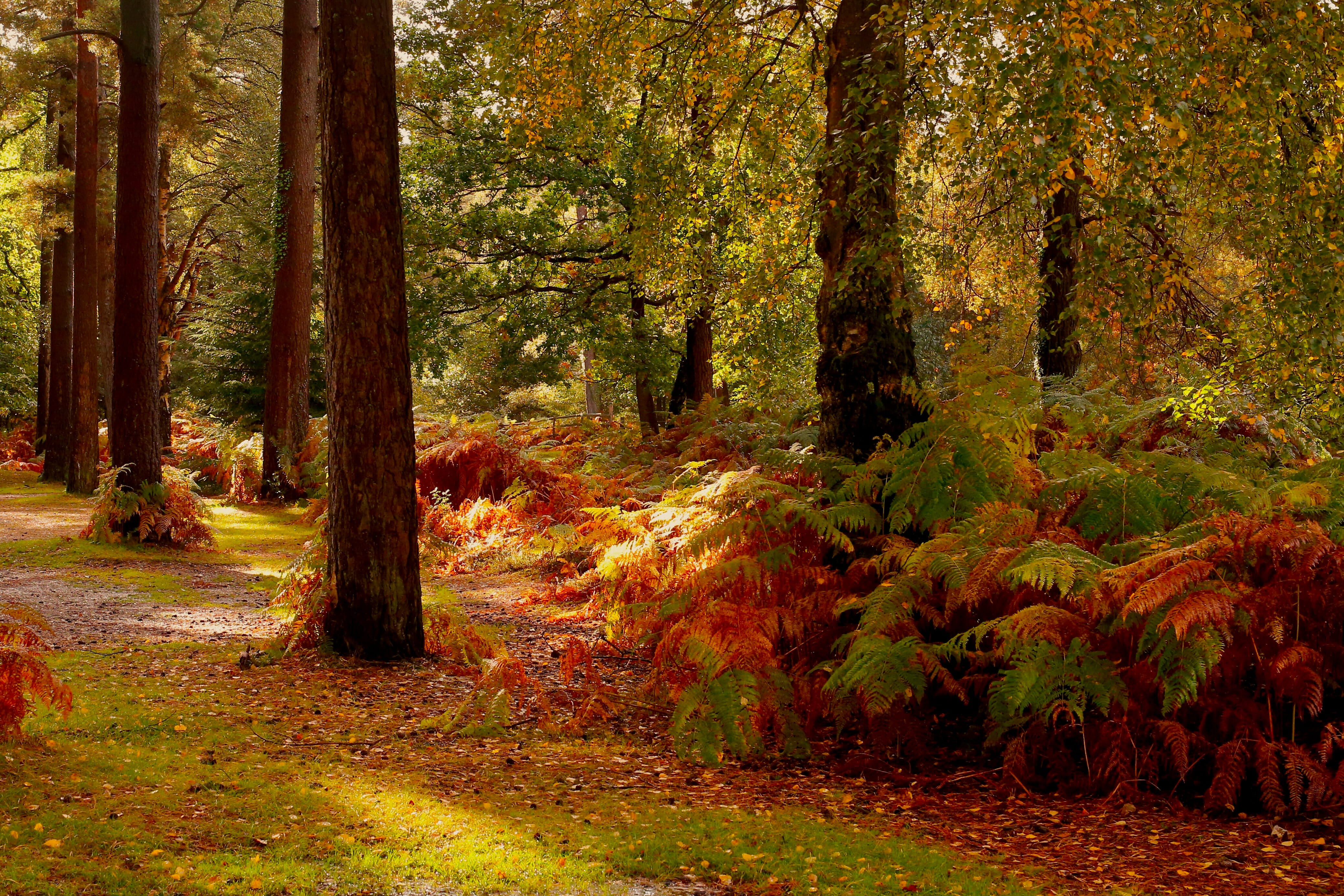 Brockenhurst, The New Forest
This scenic village is the setting for both the Maverick adidas Terrex races and the Beyond New Forest Trail event, all exploring the stunning trails in this expansive National Park. That popularity gives you an indication of the quality of trails here, which include hard-packed gravel paths weaving through the clusters of trees and low-lying fauna. Although the New Forest is generally considered a gentler location for off-road running, there are some steep climbs nestled in the woodland.
Stay in Brockenhurst
A cluster of luxury hotels and spas are on offer, as well as more down-to-earth camping, where you could be greeted by the free-roaming New Forest ponies.
Brockenhurst route
A 15K loop from the village to a local arboretum, round to Hursthill Inclosure and back to Brockenhurst gives a great taste of what the trails here can offer.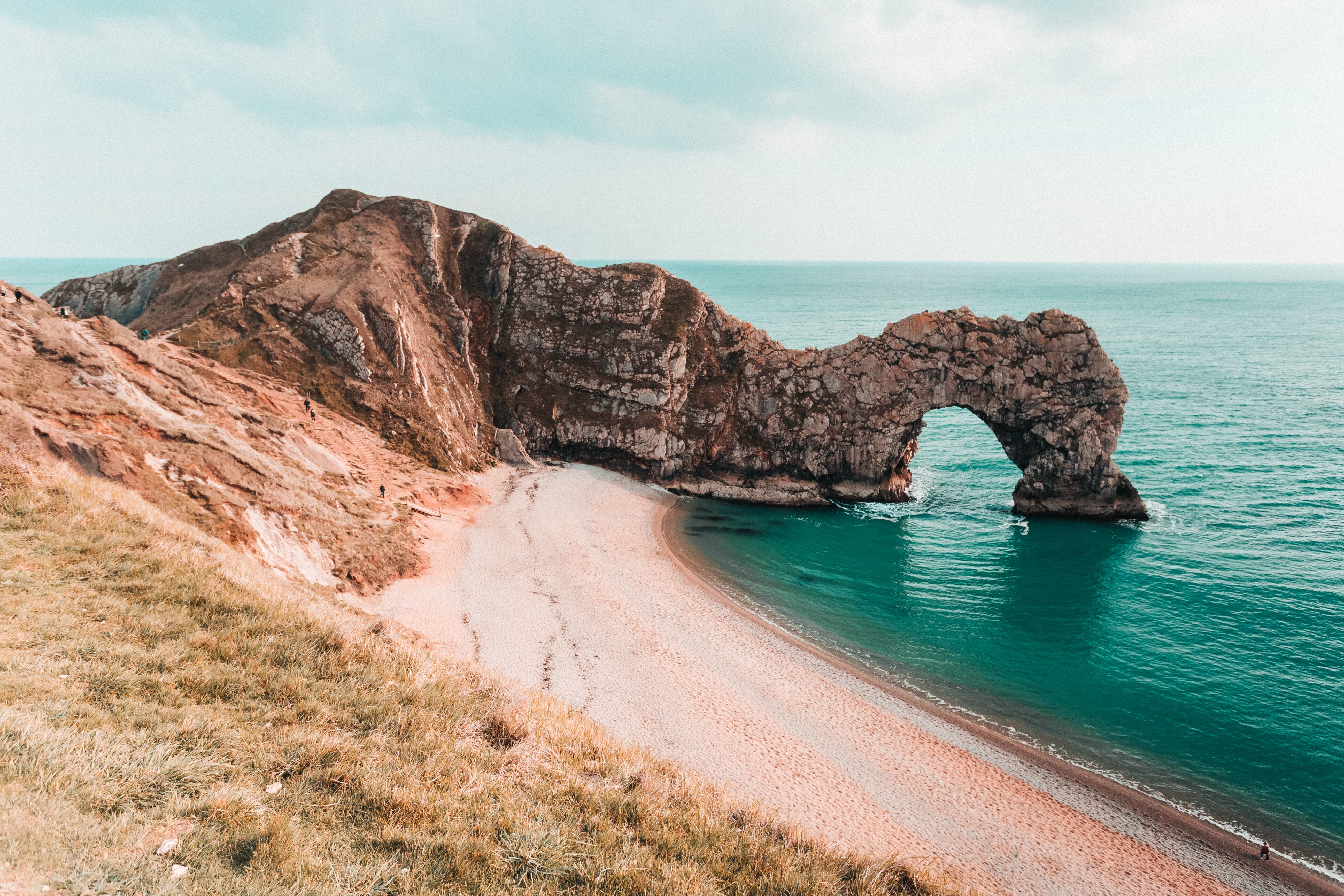 The Jurassic Coast
A wide variety of trail running events call the Jurassic Coast their home, including ultra marathons, 10K runs and running festivals. The reason is clear: the stunning cliffs along this stretch of Dorset coastline are some of the most pristine in the world, with incredible views across the English Channel. There's some serious running to be found here, with testing inclines that have loose ground underfoot, making sure you're on your toes at all times. When you do get a chance to stop and catch your breath, it will almost certainly be with a smile.
Stay on the Jurassic Coast
There are a wide range of historic coastal hotels and classic holiday parks in Dorset, as well as some character cottages to relax in after a long day on the trails - you're spoilt for choice.
Jurassic Coast route
The Isle of Portland is not really an isle at all but a peninsula that feels disconnected from the mainland both in geography and in time. Enjoy steep cliffs, technical trails and coves steeped in local folklore on a 10-mile loop around the coast.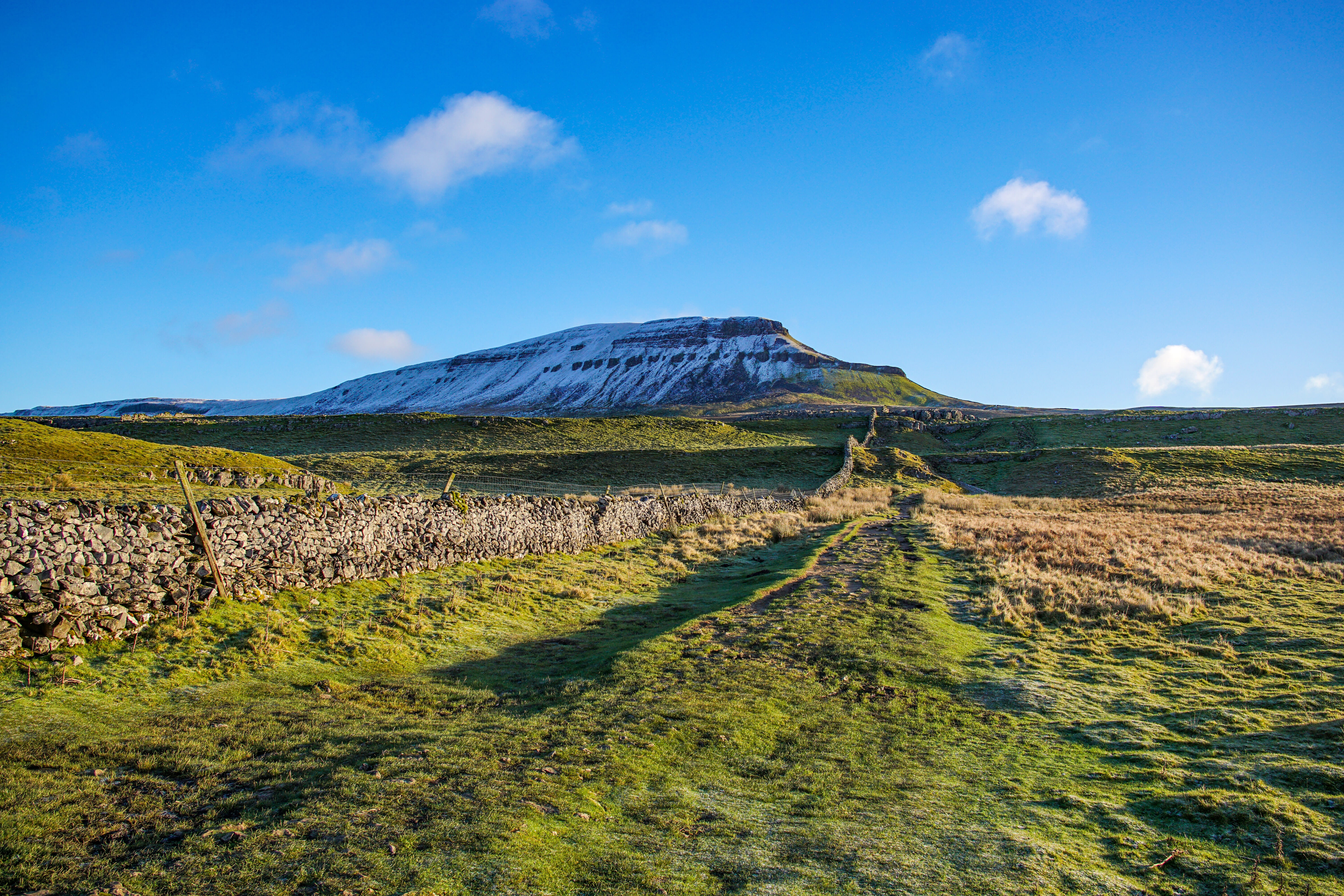 Pen y Ghent, The Yorkshire Dales
While this Yorkshire peak is usually tackled along Whernside and Ingleborough as part of the Yorkshire Three Peaks challenge, it's worth visiting the trails around Pen y Ghent independently too. The Pennine Way runs close to the fell and many runners combine the two into one run, enjoying the rugged and uncompromising landscape of the Yorkshire Dales. A series of different ultra runs explore these vales and moors, which is testament to the beauty of the landscape.
Stay near Pen y Ghent
The Pen y Ghent House Farm B&B lies closest to the fell and offers good accommodation, while many people stay in local Horton in Ribblesdale before their challenge.
Pen y Ghent route
Begin in Horton in Ribblesdale, head East to the summit of Pen y Ghent before tracking North to Hull Pot, an interesting local cavern, before meandering back to finish this 10K loop.
Scotland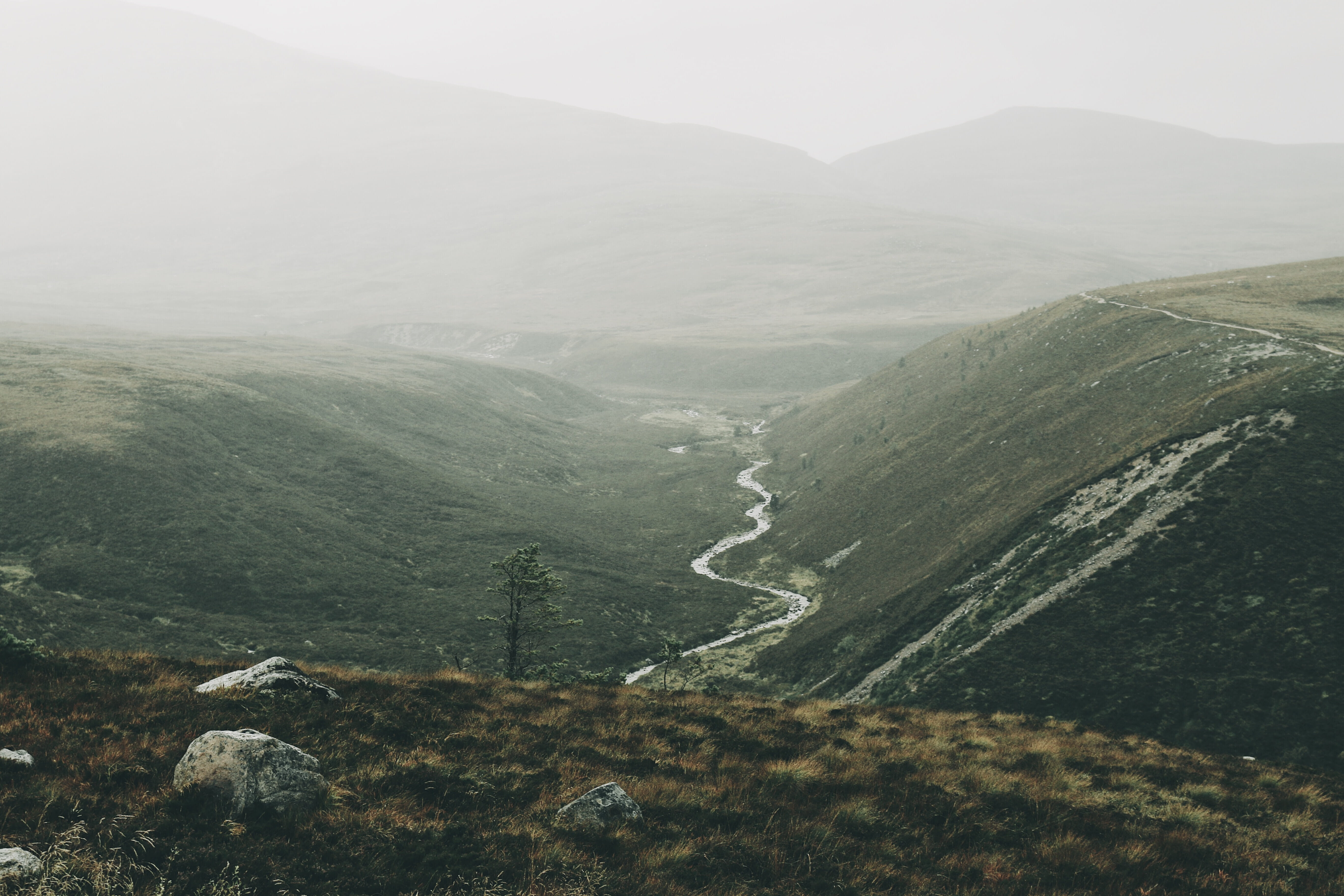 Aviemore, Cairngorms
Surrounded by mountains and enjoying a variety of trails criss-crossing this ancient valley, Aviemore is an incredible location for trail runners. Set in the northern reaches of the Cairngorms National Park, the town lies close to lochs, nature reserves and castles, providing a good mix of areas for runners to explore. The trails here are generally in good condition and runners can keep to low levels if they want to, though there are some serious climbs around if you fancy it.
Stay in Aviemore
There are some exquisite country hotels in the hills around Aviemore though staying with the town itself means you can walk to the Cairngorms Brewery, which we would highly recommend.
Aviemore route
Loch an Eilein was voted Scotland's best picnic spot thanks to its picturesque scenery, including the stunning castle in its middle. Luckily, there's also a 5K loop around the edge.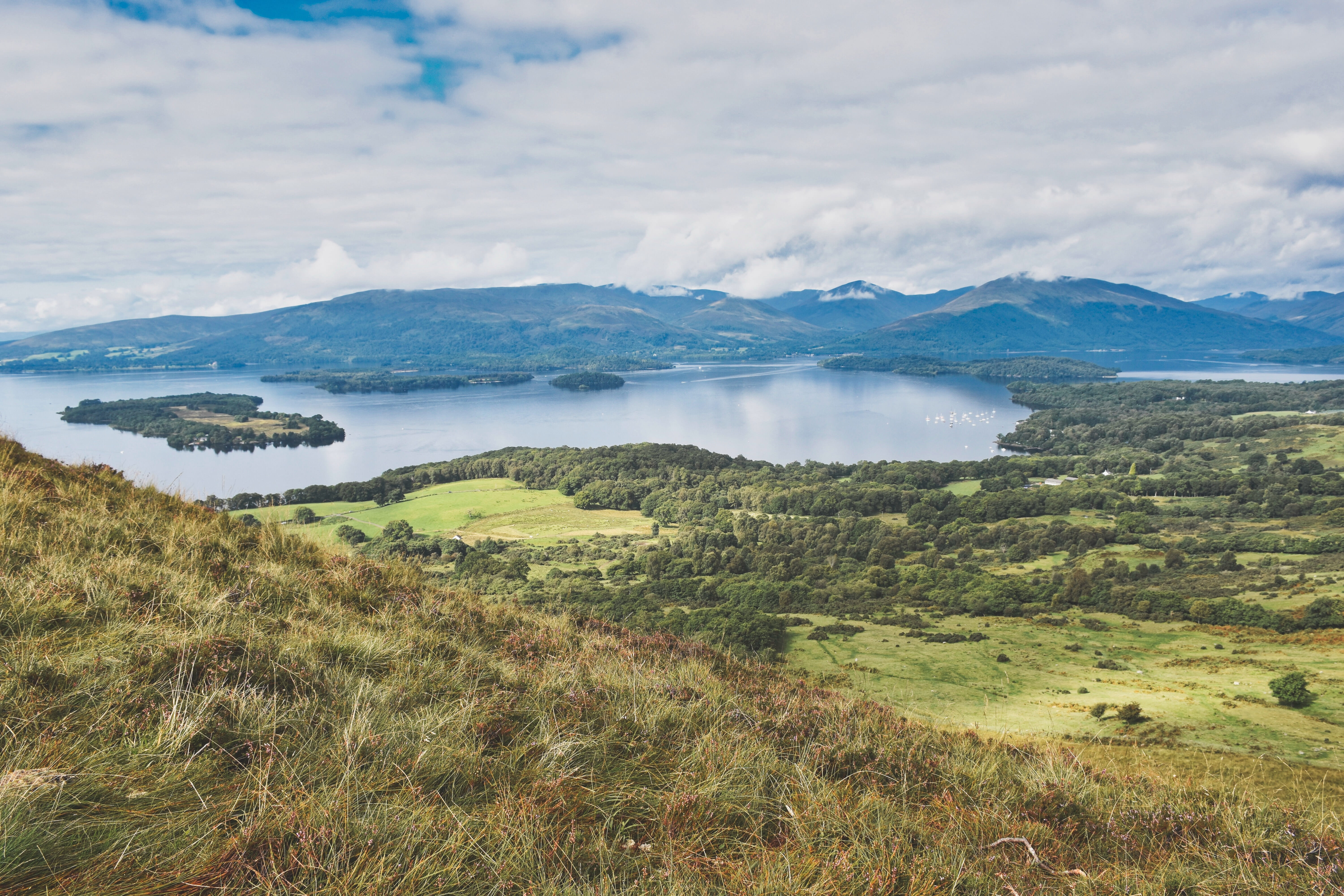 Loch Lomond
Loch Lomond & The Trossachs National Park lies on Scotland's western coast and typifies this nation's incredible scenery, complete with rugged mountains and incredible coastline dotted with isles. This makes it a trail runner's paradise, with both testing ascents for experienced runners and low-level trails for those new to off-road running. An ascent of Ben Lomond is what attracts many people to the shores of this loch but there is far more on offer.
Stay by Loch Lomond
To stay right on the shores of the loch, there is Loch Lomond Holiday Park on its western shore and Inversnaid Hotel directly opposite on its eastern shore.
Loch Lomond route
There are too many trails here to choose from but an ascent of Ben Lomond is best done from Rowardennan Hotel, climbing directly up to the summit and enjoying expansive views across the loch.
Northern Ireland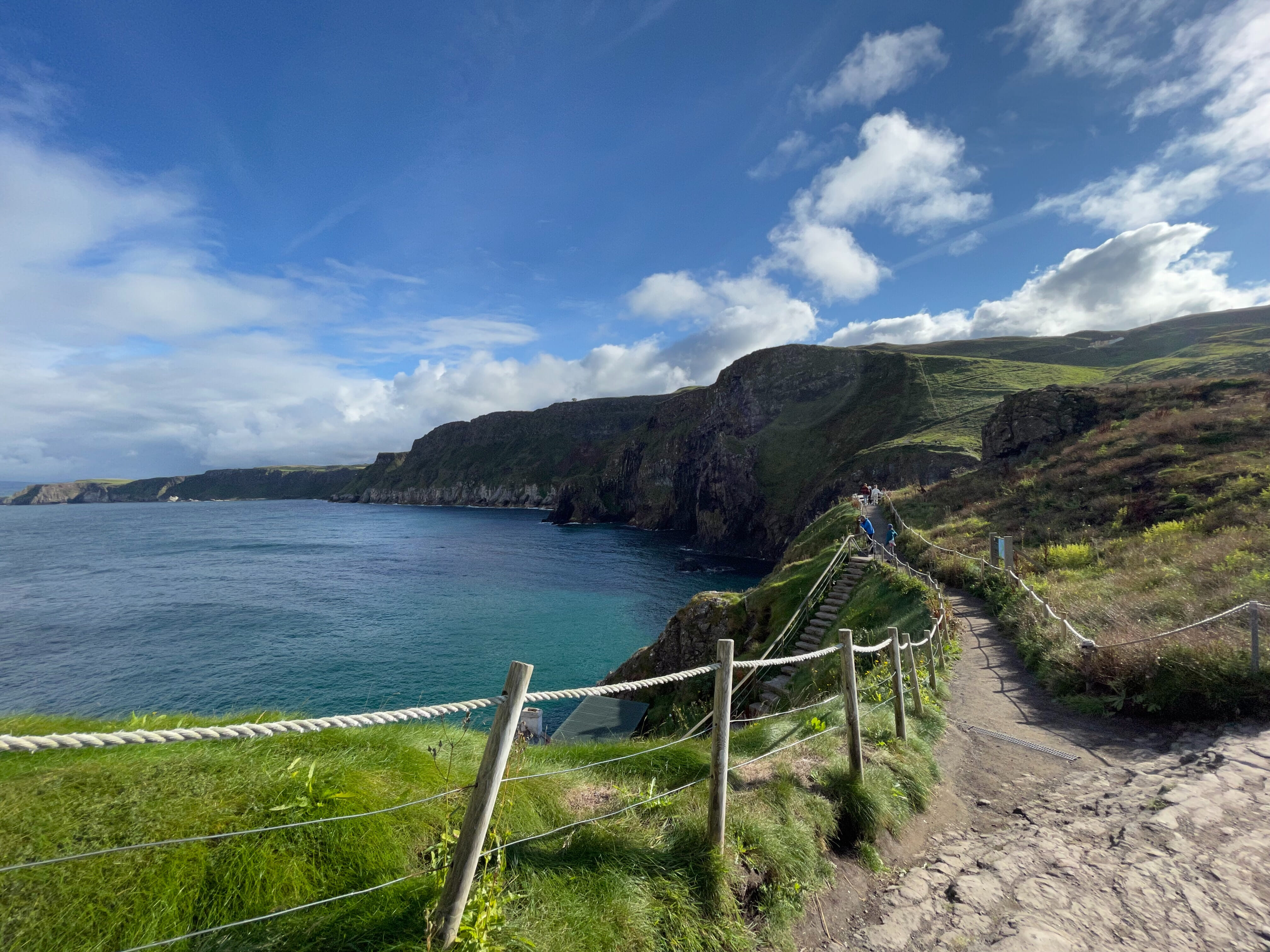 Portstewart, The Causeway Coast
This dramatic stretch of coastline in Northern Ireland has much to offer trail runners, as rolling green hills crash into the sea from steep cliffs, all littered with hard-packed and rocky trails. The UNESCO World Heritage Site of the Giant's Causeway is worth visiting, as well as the nearby ropebridge to Carrick-a-Rede. The best way to explore here as a runner is to follow the 32-mile Causeway Coast Way from Portstewart to Ballycastle, though this can be broken up into smaller sections.
Stay in Portstewart
There are plenty of catered and self-catered options in this popular resort town, though we'd opt for the Anchorage Inn thanks its position on the Promenade and close to Portstewart Strand.
Portstewart route
As mentioned above, the Causeway Coast Way stretches from Portstewart to Ballycastle and encompasses all of the sweeping, dramatic coastline of this stunning area along its 32-mile route.
Wales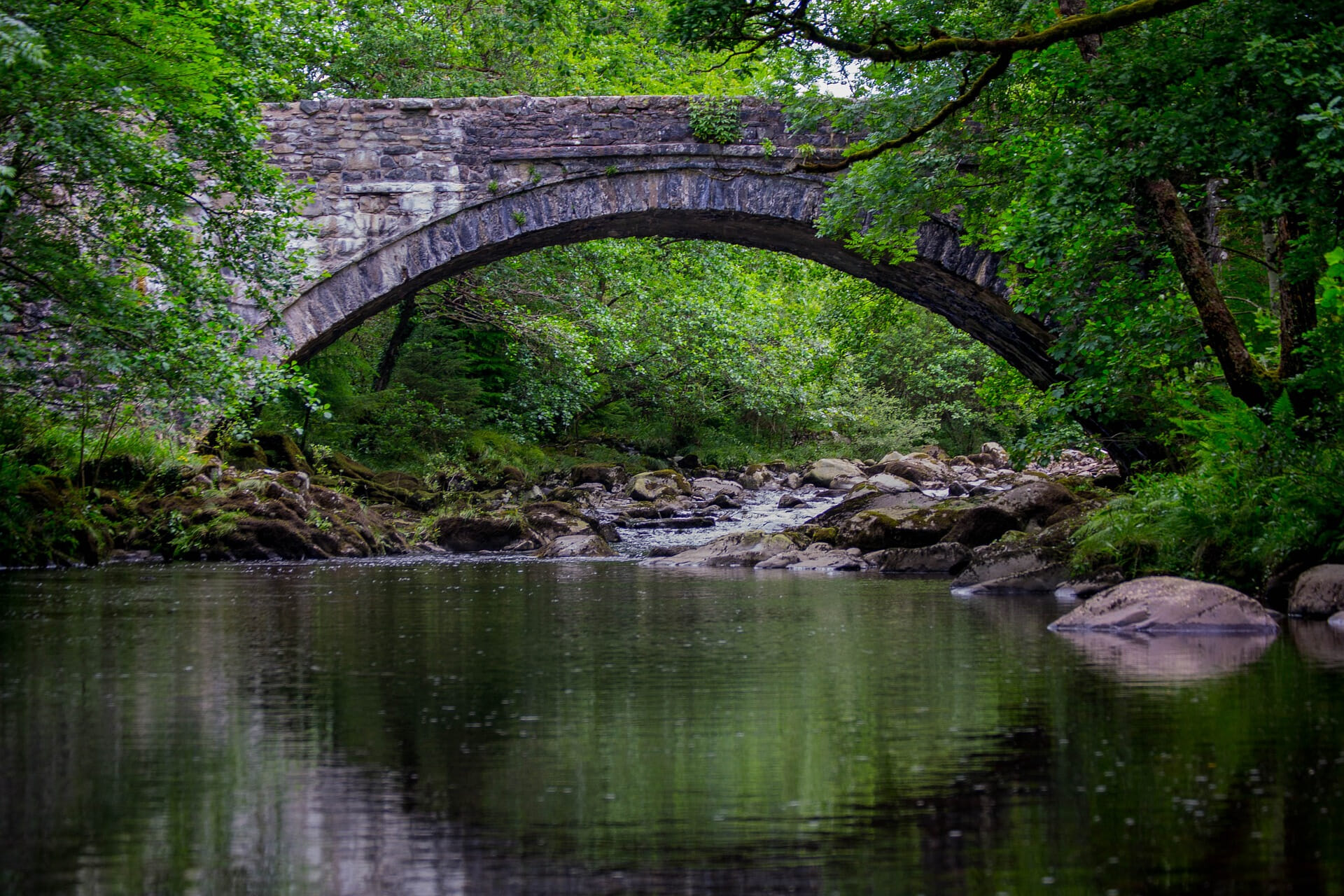 Coed y Brenin, North Wales
This is marketed as the UK's first bespoke trail running centre, complete with dedicated running trails through Coed y Brenin Forest Park, a trail running store for equipment and clothing, as well as annual events and races. The forested river valleys create an atmospheric location for trail running, with rugged climbs and technical trails aplenty. Routes here vary from two miles to over 13, each of them starting from the trail running centre and enjoying breathtaking views.
Stay in Coed y Brenin
There are a range of AirBnb and private cottages around Coed y Brenin Forest Park, but we'd recommend the Gelli Goch cottages thanks to their efforts on sustainability.
Coed y Brenin route
Of the five dedicated routes in the forest park, the Gold Rush trail is one of the most testing, climbing 420m over an eight mile trail, including ascending over the Cefndeuddwr ridge.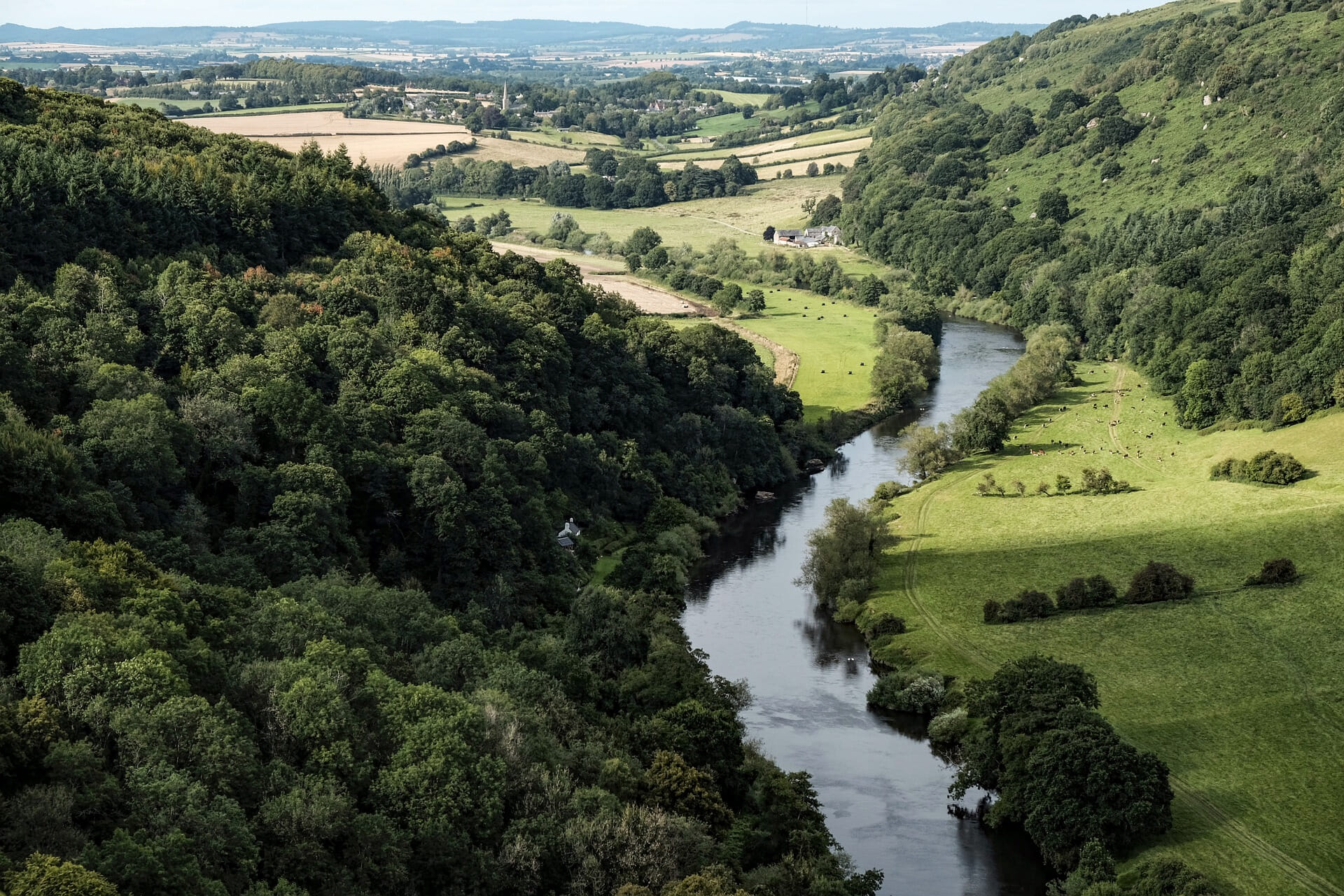 Offa's Dyke
Stretching for 177 miles along the Welsh border, this incredible trail dates back to the 8th century when a rampart was constructed by King Offa of Mercia. These days, runners and hikers enjoy the range of landscapes that this trail explores, including heather-laden hills and rocky outcrops, alongside ancient hill forts and quiet villages. Some trail runners will attempt the entire trail, usually taking around five days to complete, though many more will take on one segment at a time.
Stay near Offa's Dyke
The route we have chosen sets out from Hay-on-Wye, which features a good range of self-catered cottages and boutique hotels.
Offa's Dyke route
The Offa's Dyke 15 is a popular trail running race setting out from Hay-on-Wye, taking on over 2,500ft of ascent over its 15-mile route, including an ascent of Hergest Ridge.