Fitness level
Anyone with a basic level of fitness who commits to training can take part. There are regular stops and each day has one climb. This ride is targeted at beginner to intermediate cyclists and is a perfect event for anyone taking on their first multi-day cycling event.
There are two speed groups that will travel at the average speed of the riders we have on the event. Groups will stop regularly and meet up together at historical sites. Even if you have never cycled in a group you will be fully supported by ride captains and other support crew.
tRAINING
You'll receive a full 16-week training plan and expert advice to help you train like a pro and get ready to ride 290km and conquer Pedal to Ypres.
Team support
You'll be encouraged all the way, ensuring you enjoy the experience of possibly your first multi-day ride all the way to the finish when you pass through the iconic Menin Gate in Ypres.
This ride is about camaraderie and creating a personal community of riders who have a remarkable experience together exploring history.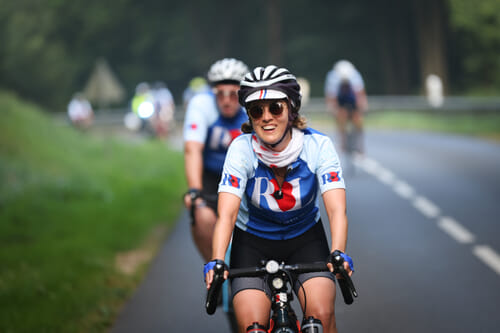 Bike type
A standard hybrid or road bike will be sufficient for your needs.
E-bikes are permitted but there is a limited number that can be taken on the ride due to charging facilities. Riders must contact the event organisers to confirm permission to bring an e-bike.
Riders with e-bikes are responsible for their own parts and for bringing their own adapters and charging points. Riders are also responsible for ensuring their bike is fully charged each evening.
Kit list
Helmet
Cycle lock (optional)
Water bottles - two are recommended
Puncture repair kit - mechanics are along the route, but it is recommended that you bring one
Small rucksack or cycling panniers - great for carrying personal items you may need during the day such as medications, cameras, puncture repair kit, etc
Clothing including lycra cycling tops, padded shorts, footwear, sunglasses, cycling gloves and a waterproof jacket
First aid kit - medics will be present but bringing a basic first aid kit is recommended and could include sun cream, insect spray, muscle rub, vaseline, lip balm, sanitary products and prescribed medication
Currency (Euros) all meals and refreshments are included - but not bar bills
Baggage - space is limited so one bag per person which will be transported each day for you
Documents - passport, travel insurance for yourself and your bike, and your European Health Insurance Card