6.2-miles is the perfect distance for beginner runners and experienced athletes alike, with hundreds of runs being staged around the UK - find the best 10K in your local region right here.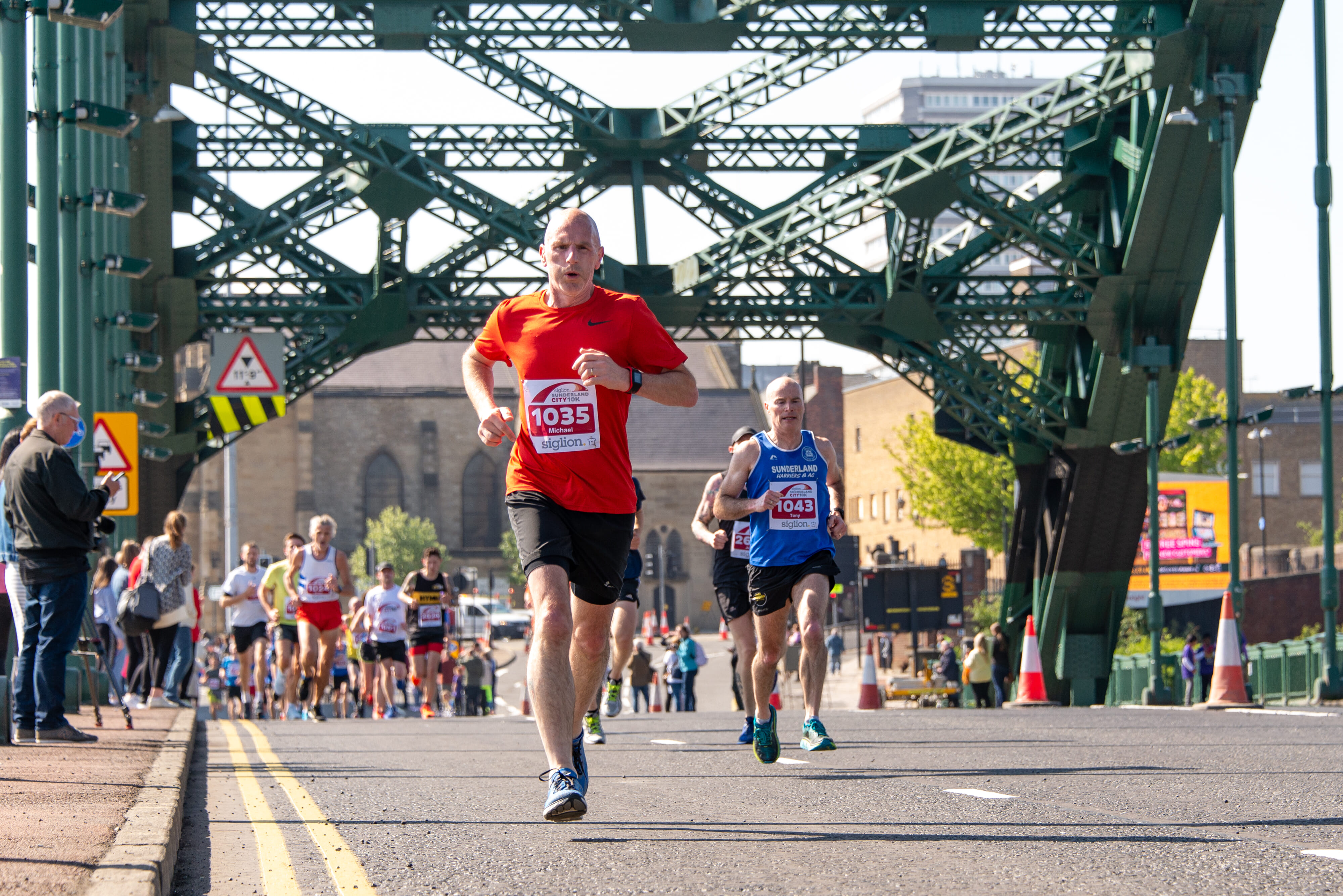 For diehard runners, picking your favourite distance to run is a real Sophie's choice - a swift 5K is over quickly but the pace can be punishing; a marathon is run at a slower pace but will take hours to finish.
So why do 10K runs get our vote?
Clocking in at 6.2-miles, these middle distance runs are the perfect balance between speed and endurance. That distance is no walk in the park and will present a serious challenge to beginner runners, but veteran runners and amateur athletes will enjoy testing their speed over a 10K course at the same time. Aiming for a sub-40 or even sub-30 10K will lead to some serious bragging rights.
Aside from a few major races (which you can find below), you're unlikely to travel far for a 10K run. That's why we've split this list of the best 10K runs in the UK into regions, so you can find the biggest and most popular 10Ks near you.
Even better, you can sign up to each and every one of these runs here on TimeOutdoors. Let's get started!
London
One of the greatest running events in the summer, this 10K run explores the capital's iconic landmarks and historic steets on closed roads, with thousands of runners creating an electric atmosphere. Expect a fast, flat route that's ideal for chasing a new PB.
Sign up for the ASICS London 10K
This event is the highlight of London's winter event calendar and is usually one of the earliest races in the UK each year. Brave the cold to run through central London, support Cancer Research UK and earn a unique medal, with plenty of on-course entertainment to keep you motivated.
Sign up for the London Winter Run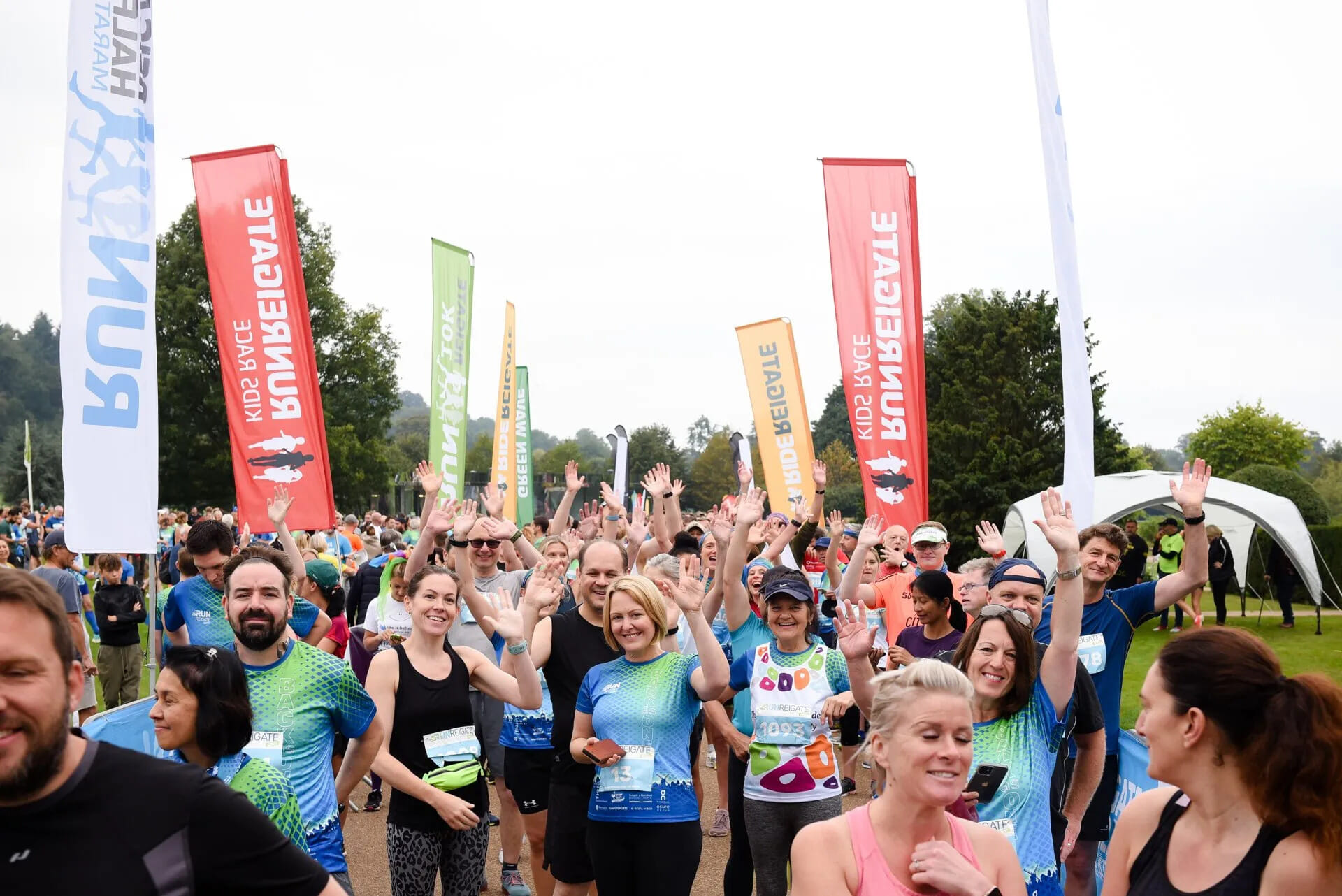 South East
Celebrating its 10-year anniversary in 2023, this award-winning 10K run is held alongside multiple other races, offering something for the whole family! There is a fantastic event village with food and drink stalls and free activities for kids, all held at Reigate Priory Park.
While the 26.2-mile race gets most of the attention at this early spring event, the 10K run is well attended and enjoys the same atmosphere, as well as the same iconic Beach Village. Enjoy seaside views and soak up the incredible vibes that the UK's 'hippest' city emanates in abundance.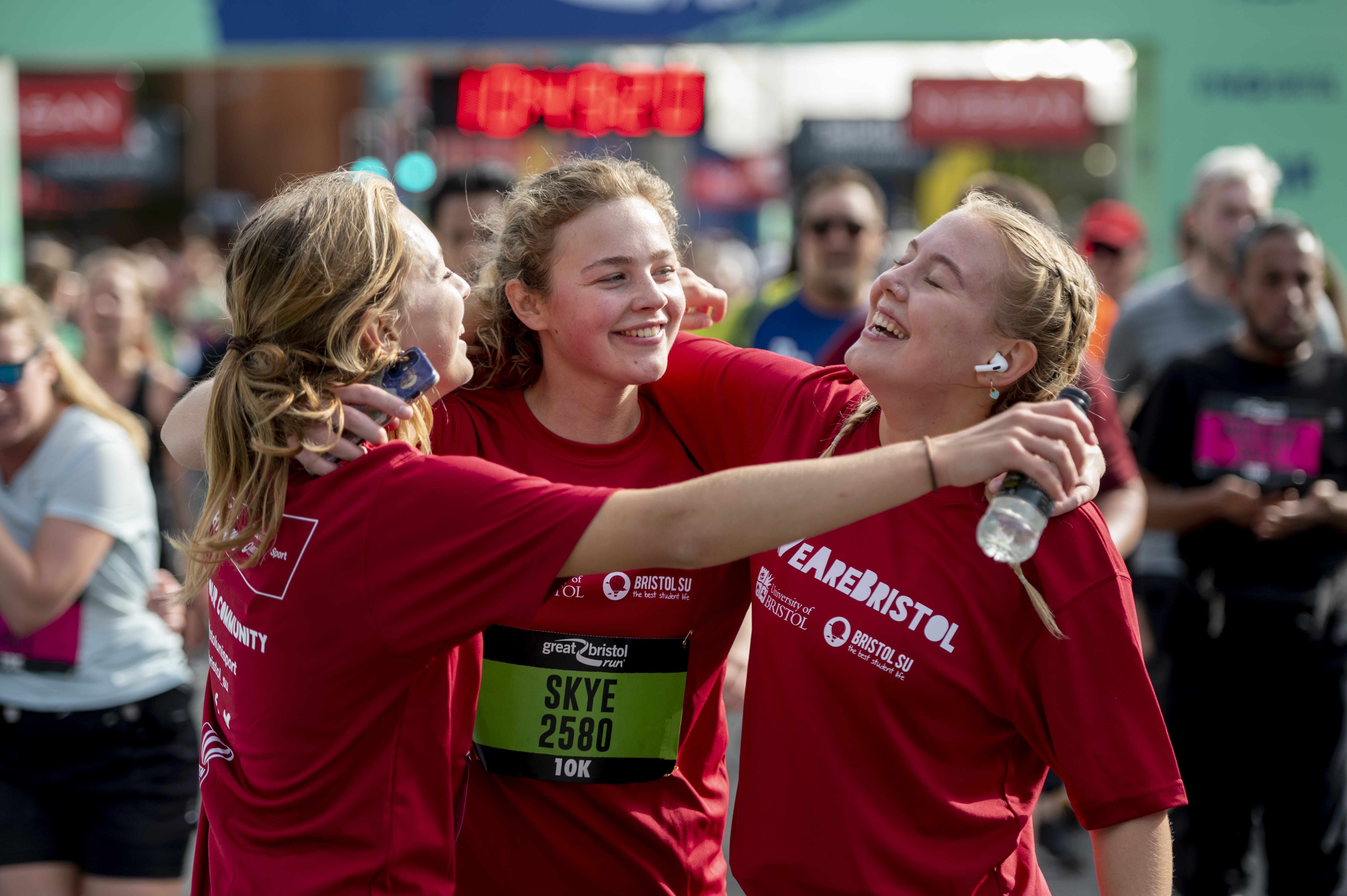 South West
Regarded as the 'Best in the South West', the Great Bristol Run celebrates everything that is unique and incredible about this eclectic city. The 10K run kicks off an hour before the half marathon main event, so most runners will finish in time to join the crowds and enjoy the vibrant atmosphere.
Sign up for the Great Bristol 10K
This flat, fast 10K run races along the coast from Southbourne to Bournemouth, including along both Boscombe Pier and Bournemouth Pier. A 2K stretch along the cliffs will provide sensational views across the waves, with a great event village that will be bustling all weekend.
Sign up for the Supersonic 10K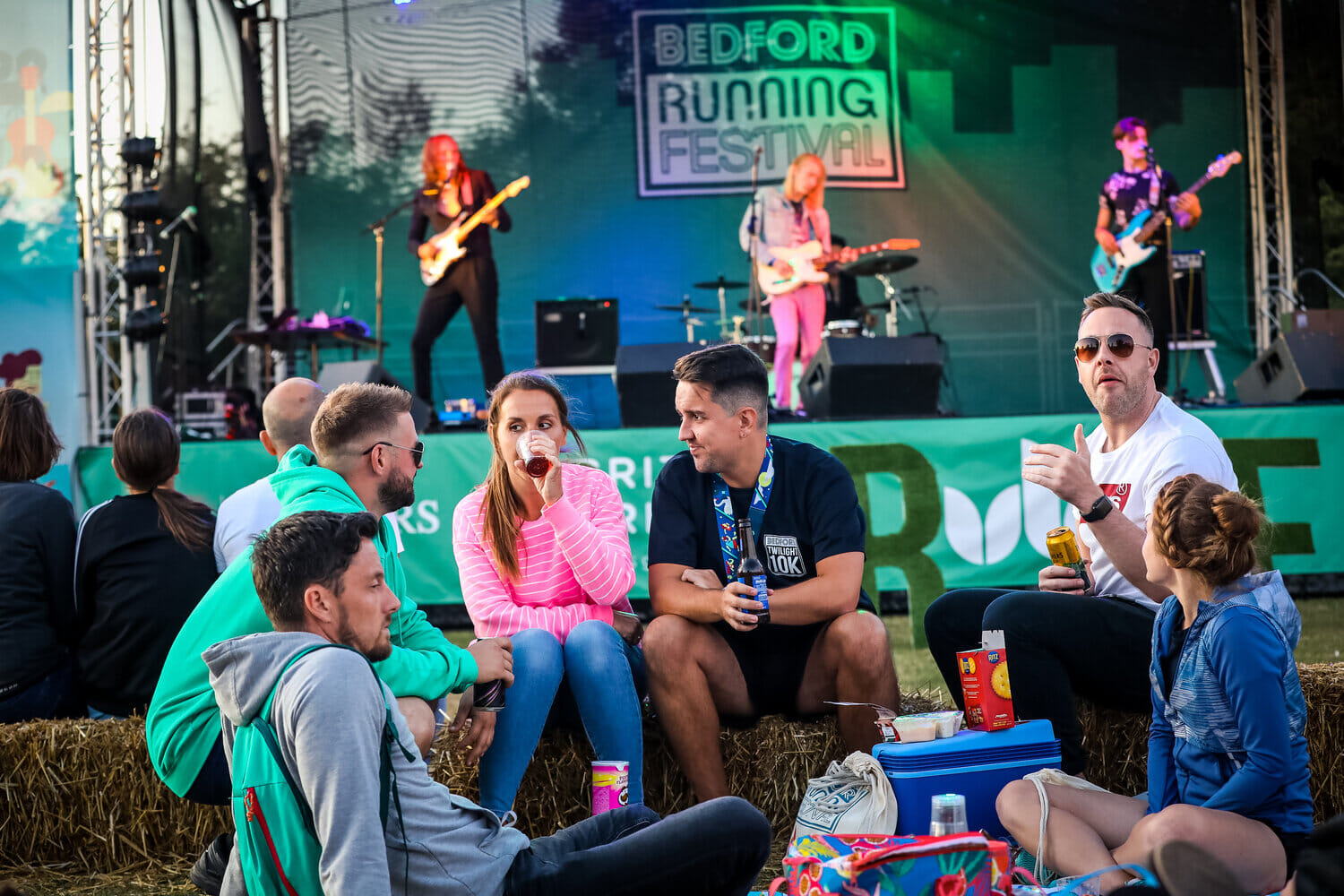 East of England
Advertised as 'more than just a running race', this festival is certainly that - expect live DJs, yoga workshops, street food stalls, an outdoor cinema and, of course, a variety of running races. The Twilight 10K kicks off at 17:30 and will earn you a superb, vibrant medal.
Voted as the 'Best 10K in the UK' in the past few years, this popular city-centre event explores the historic streets of Norwich and enjoys some superb crowd support. As well as general entries and charity places, there is a corporate challenge for the first time in 2023, with local business competing for bragging rights!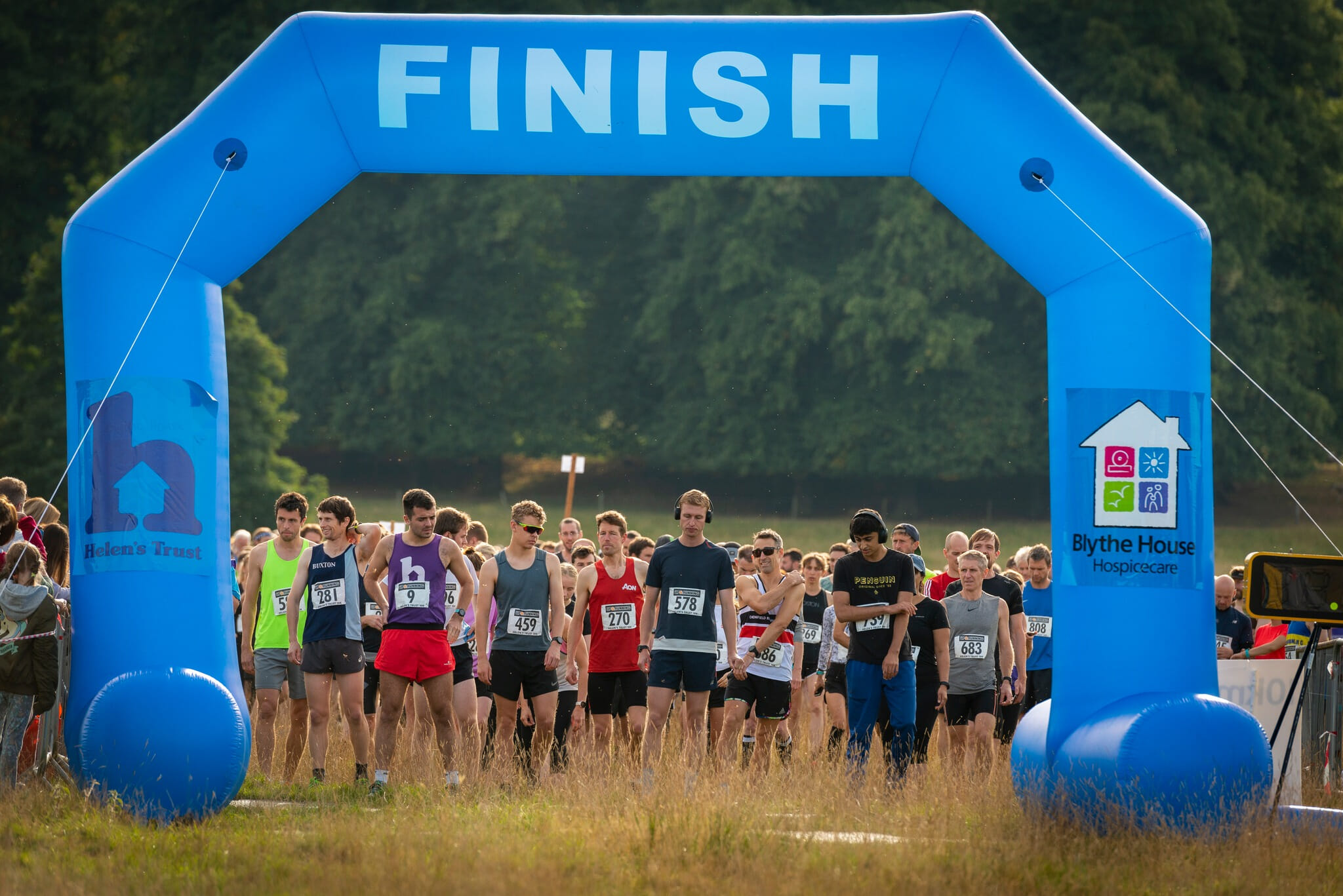 East Midlands
Held in the grand location of Chatsworth Estate, this off-road 10K run features undulating terrain and a mixture of terrain - fitting for a race held so close to the Peak District. With a fun run also on offer for younger runners, this is a late-summer event for the whole family.
Sign up for the Chatsworth 10K
Rutland Water is the centrepiece of this small, historic county and this 6.2-mile route enjoys stunning views along its shores. Runners begin and finish in Whitwell, heading to the stunning and partially submerged Normanton Church. This run is held alongside a marathon race and enjoys the same great atmosphere.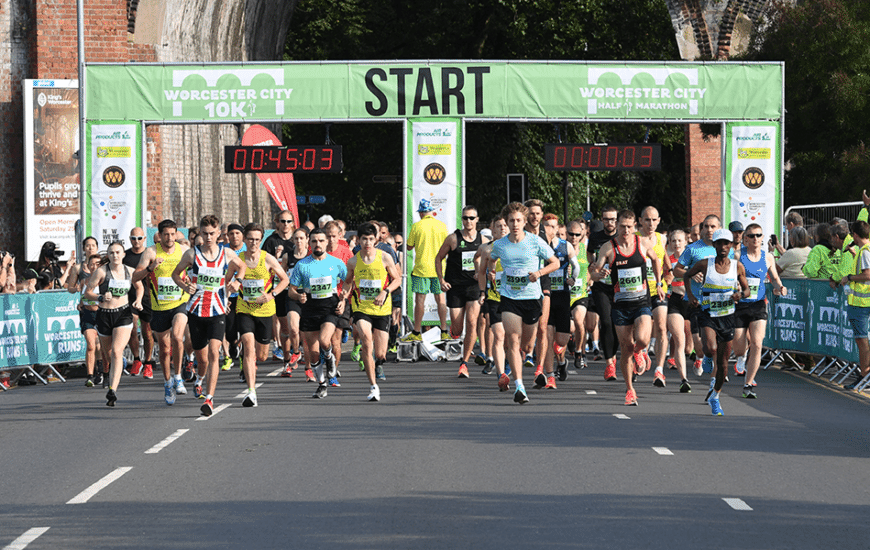 West Midlands
Expect riotous support and epic entertainment along the course of this city-centre 10K, running along the same streets that hosted the Commonwealth Games in 2022. Its varied route explores Birmingham's historic landmarks and green spaces, with huge crowds cheering on your every step.
Sign up for the Great Birmingham Run
Race along the River Severn and through the heart of Worcester in this popular 10K run, all held on closed roads. The city's landmarks - includings its viaduct and cathedral - are prominent as runners enjoy an undulating route, alongside participants in the half marathon and junior races.
Sign up for Worcester City Runs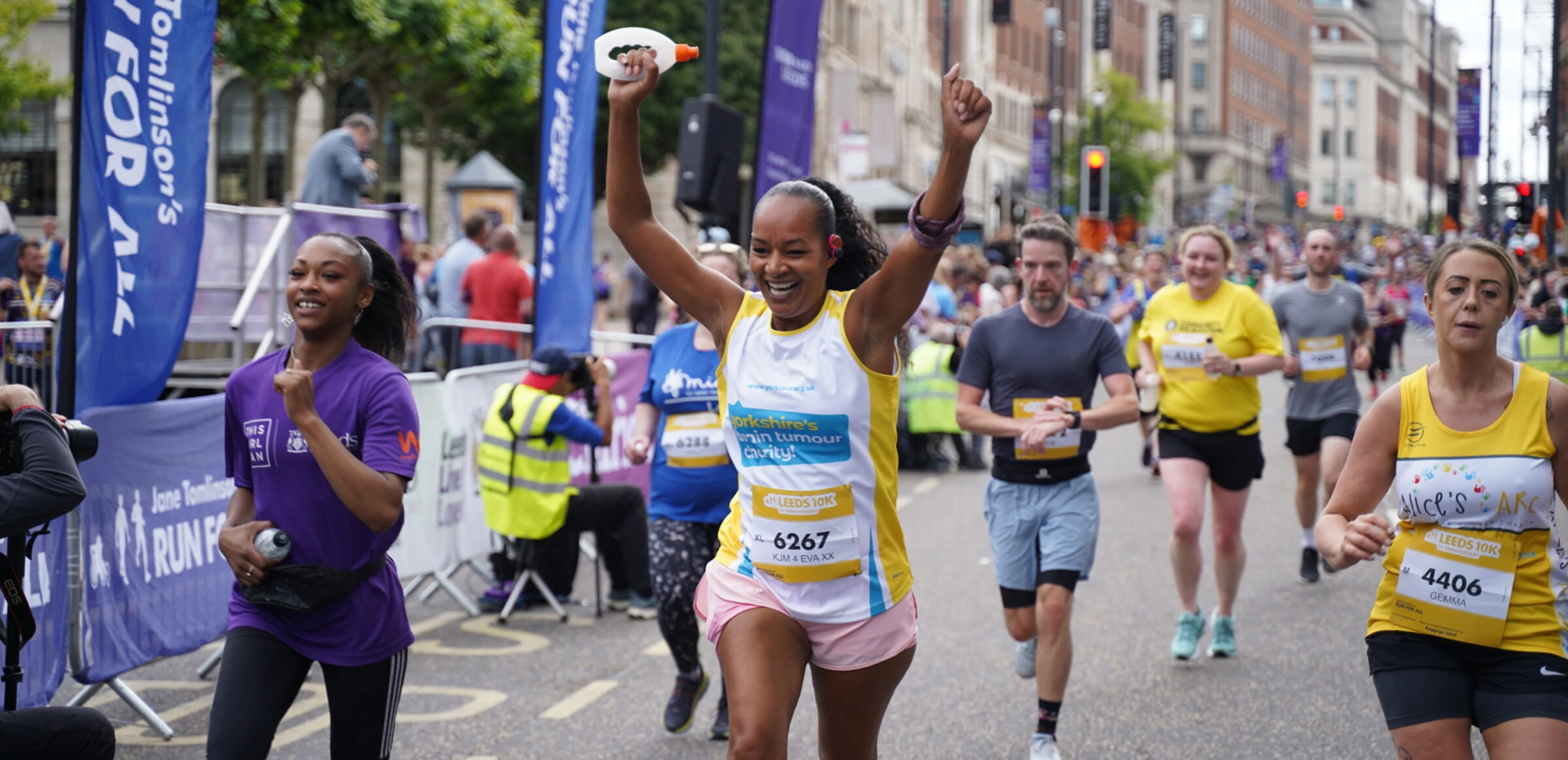 Yorkshire
Created by fundraiser Jane Tomlinson to continue her incredible work after a terminal cancer diagnosis, the Leeds 10K has become one of the most popular runs in Yorkshire and captures the can-do, inspirational spirit of its founder. You can expect a supportive and inclusive atmosphere, as well as huge crowds of supporters.
Hosting thousands of runners each year, this is South Yorkshire's premier 10K and features a testing course, including an infamous uphill section. Explore the city's Winter Gardens, Endcliffe Park and Botanical Gardens as you run past great crowds of spectators.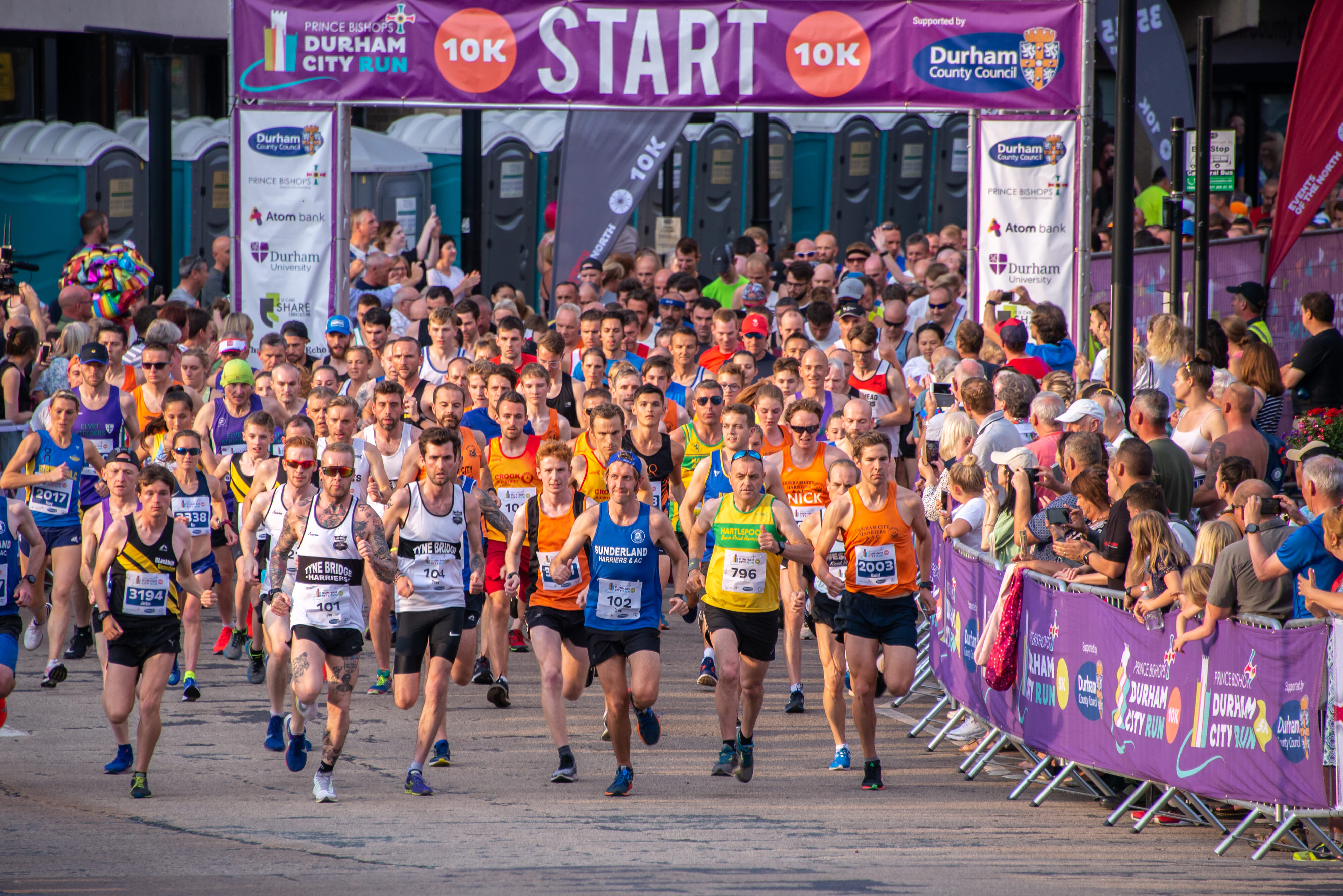 North East
Explore this historic city's medieval landmarks and test yourself on its hills in this popular 10K run, held at the height of summer. Held on Friday evening, the race finishes with runners dissipating into the city's bars and bustling event village, for an unforgettable atmosphere.
Run on hard-packed trails around the shores of Northern Europe's largest man-made lake, Kielder Water, surrounded by pine forest and with some wild, expansive views. This sell-out weekend attracts thousands of runners and spectators and features a wide variety of races, including an off-road duathlon.
North West
Considered to be one of the greatest 10K runs in the world, Manchester's original running event is now in its 20th year and is not showing any signs of slowing down. Enjoy some of the loudest crowd support anywhere, entertainment zones every kilometre, elite athletes racing alongside amateur runners and the whole streamed live on the BBC!
Sign up for the Great Manchester Run
This sell-out event kicks off the event season with one of the best 10K runs in the UK. Race past the historic Victorian town hall and medieval cathedral as you get cheered on by huge crowds of supporters, with a great event village waiting at the finish line.
Sign up for the MBNA Chester 10K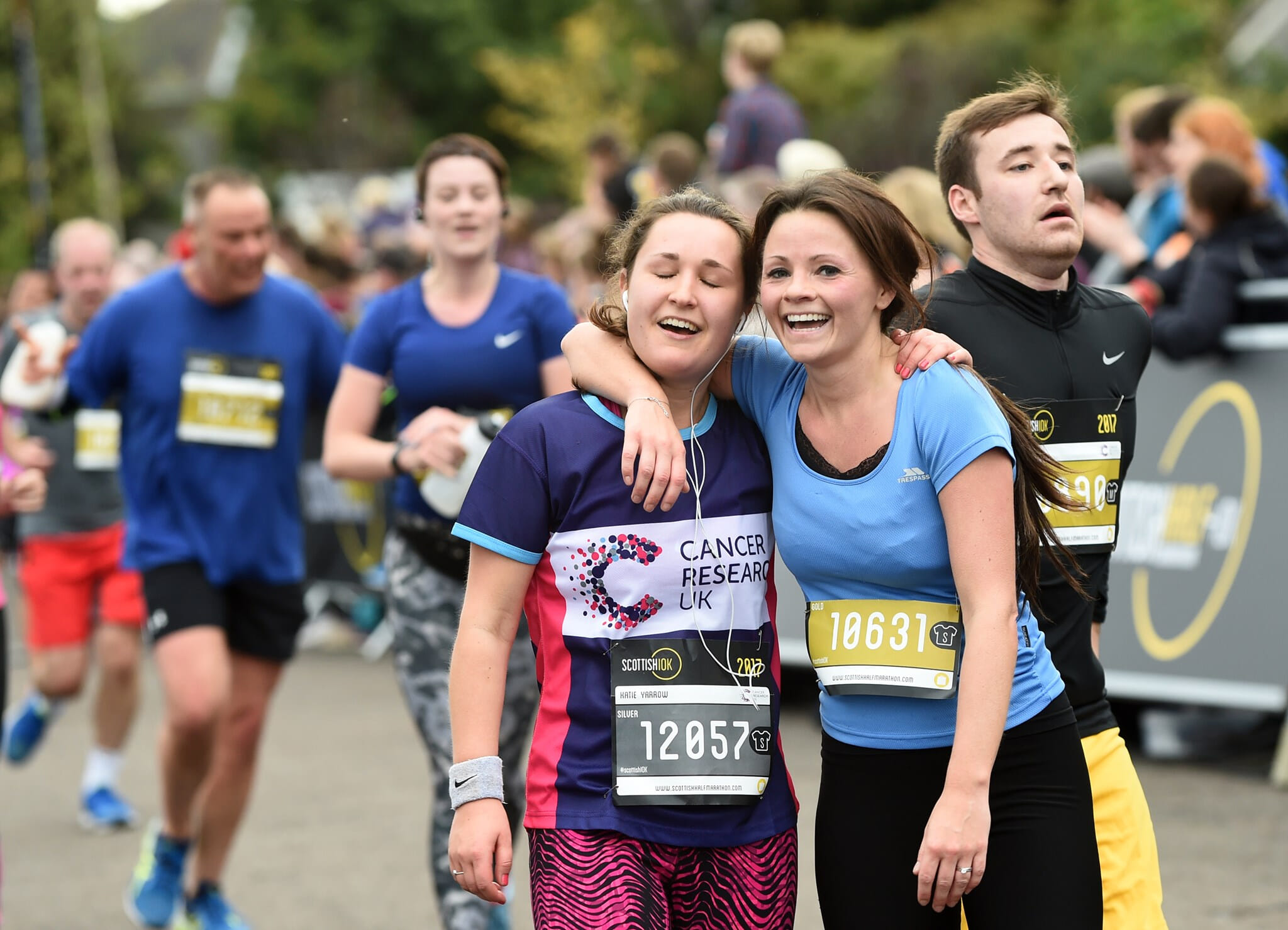 Scotland
The first event in the Edinburgh Marathon Festival, this scenic 10K kicks off a bank holiday weekend of running and celebration. Its route circumnavigates Holyrood Park, including a lap around Duddingston Loch, enjoying great views of the towering Salisbury Crags and finishing in the shadow of Arthur's Seat.
If you're looking for a 10K PB, this is the course to target - the flat route tracks along the scenic East Lothian coast, including downhill sections that will help you fly to the finish line! Enjoy a grandstand finish along the final furlong of Scotland's oldest racecourse at Musselburgh Racecourse.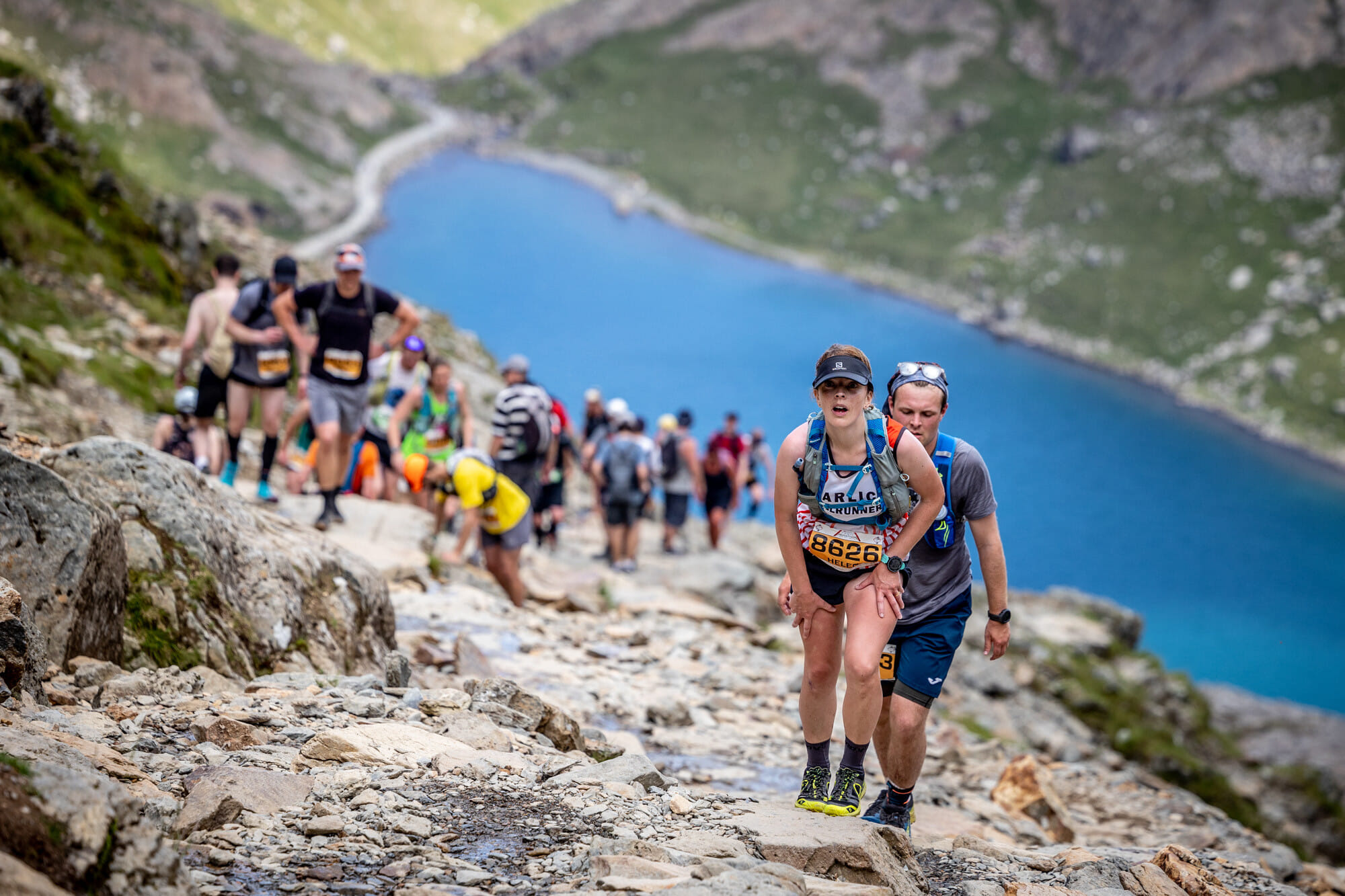 Wales
Held at Bute Park in the centre of the Welsh capital, this lapped course is perfect for creating a supportive and inclusive atmosphere, which is exactly what you can expect. It's also ideal for chasing a new PB, as the park's paths are in condition and are flat, so bring your A game!
Striking out from the Welsh outdoors capital, Llanberis, this 10K run explores the slate trails and tough climbs that are iconic in Snowdonia. It forms part of a series of runs, stretching up to an ultra marathon race, attracting hundreds of trail runners to one fantastic event.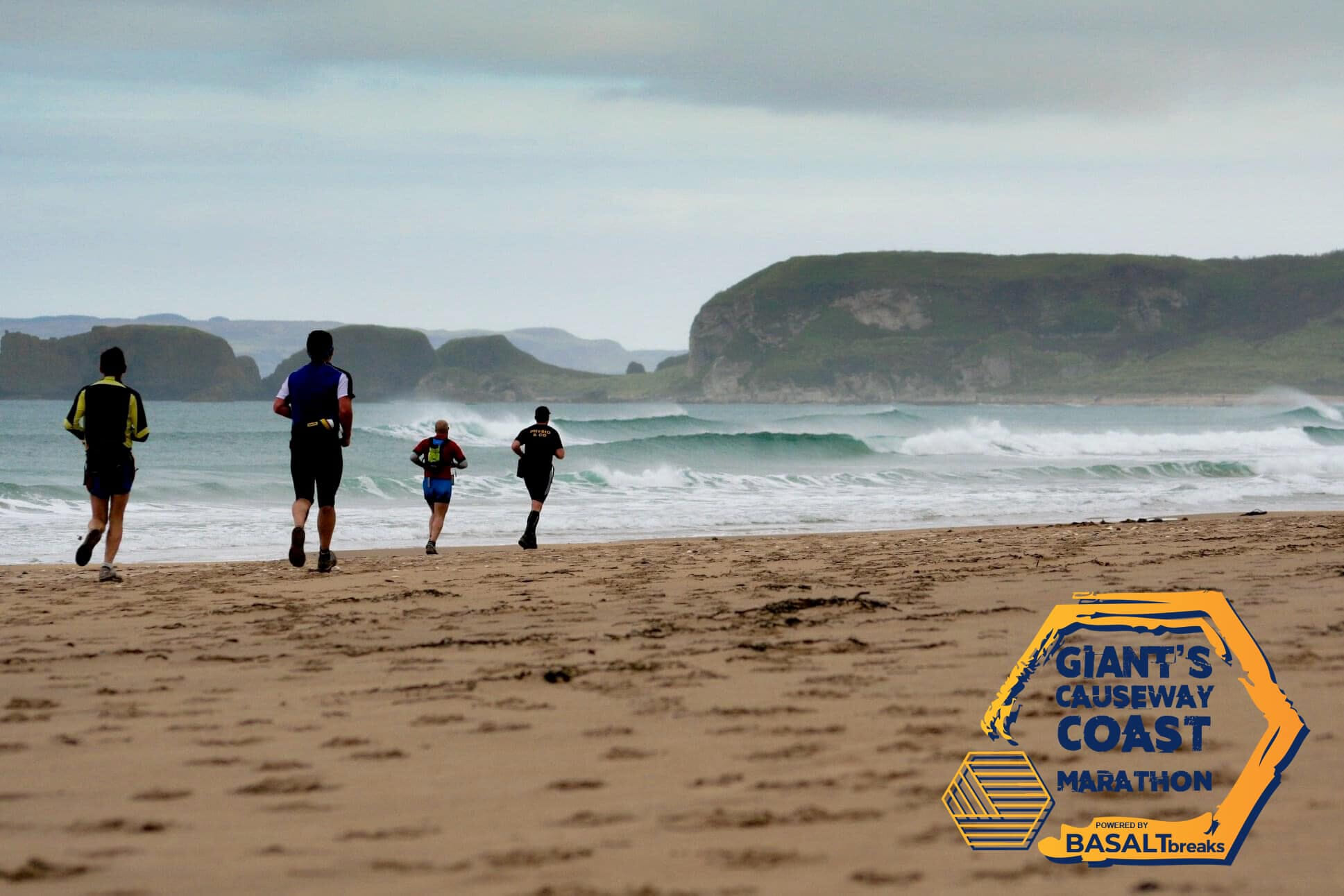 Northern Ireland
Enjoy stunning views along this UNESCO World Heritage Site as you run along this looped course from Portballintrae, part of the Causeway Coast Marathon Events. These rugged cliffs and deep blue bays need little introduction and are the perfect location for a late summer race.