Enjoy the sensational atmospheres and fast courses at these half marathon races, from the world's biggest half to the UK's fastest half marathon.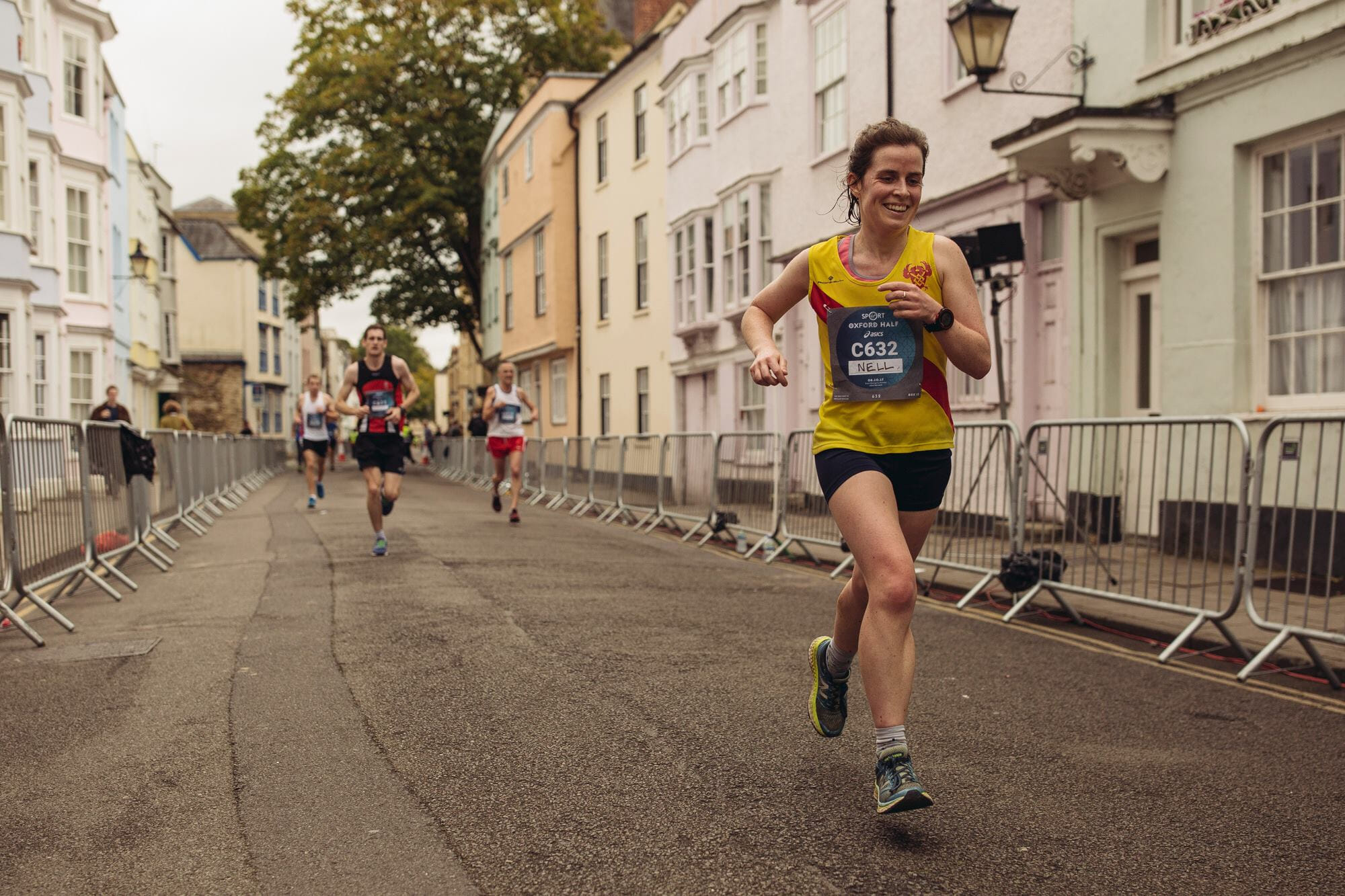 While there are some fantastic half marathons in the spring, the autumn months are packed with back-to-back races, from major city runs to off-road trail races. Not only is there a huge selection, this roster includes some of the biggest and best half marathons in the world, let alone the UK.
What's more, autumn is the perfect time for a 13-1-mile race. The cooler weather is ideal for racing, especially if you've been training throughout a hot summer, and the promise of a few months off racing in winter means you'll have all the motivation you need to push yourself.
These half marathons are the best that you'll find in the UK this autumn!
The Big Half
Sunday 3 September
Created by the organisers behind the TCS London Marathon, this electric half marathon follows the same course in reverse, beginning close to the Tower of London, weaving through Canary Wharf and finishing by the Cutty Sark in Greenwich. Expect a party atmosphere with fantastic crowd support and a traffic-free run past the capital's iconic landmarks!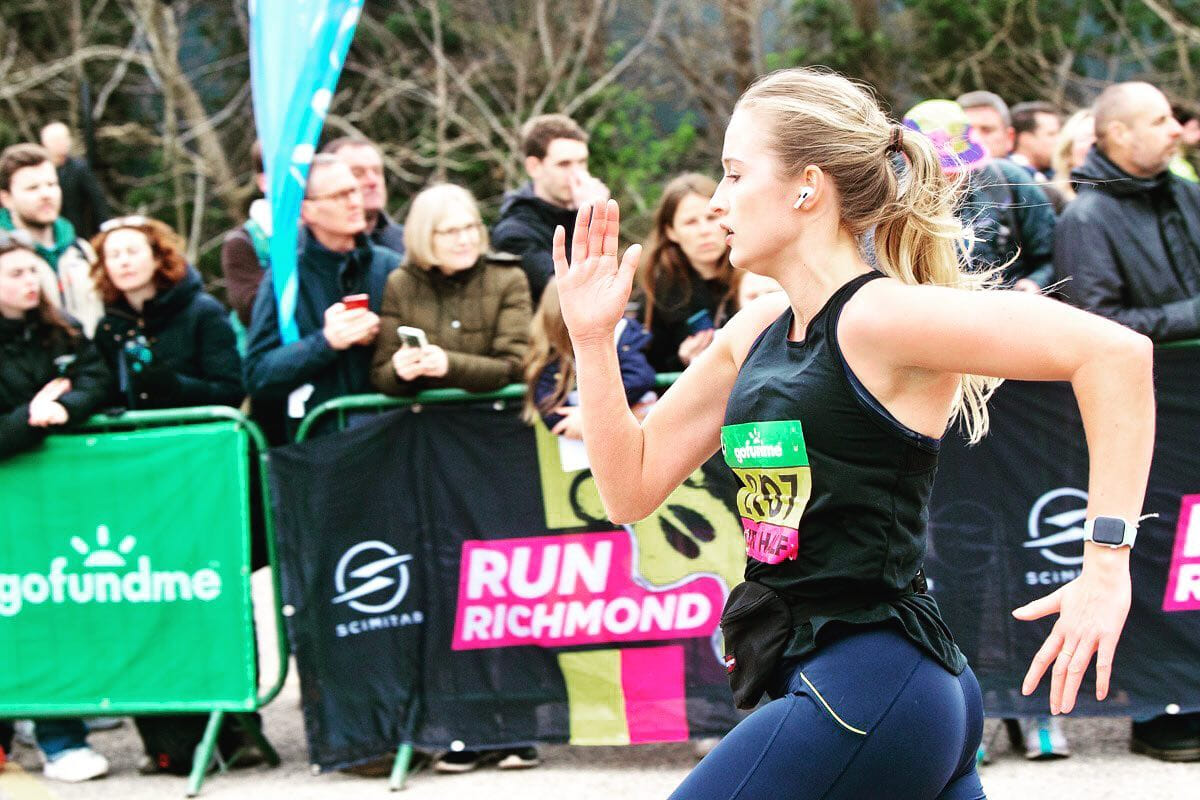 Richmond RUNFEST Half Marathon
Sunday 10 September
This fast, flat course follows the River Thames upriver for most of its route, from its start in Kew Gardens to the southernmost point across the water from Teddington. Other highlights include views of historic Kew Palace and Ham House, as well as an incredible festival waiting at the finish line in Old Deer Park. The supportive and inclusive atmosphere at this race is infectious!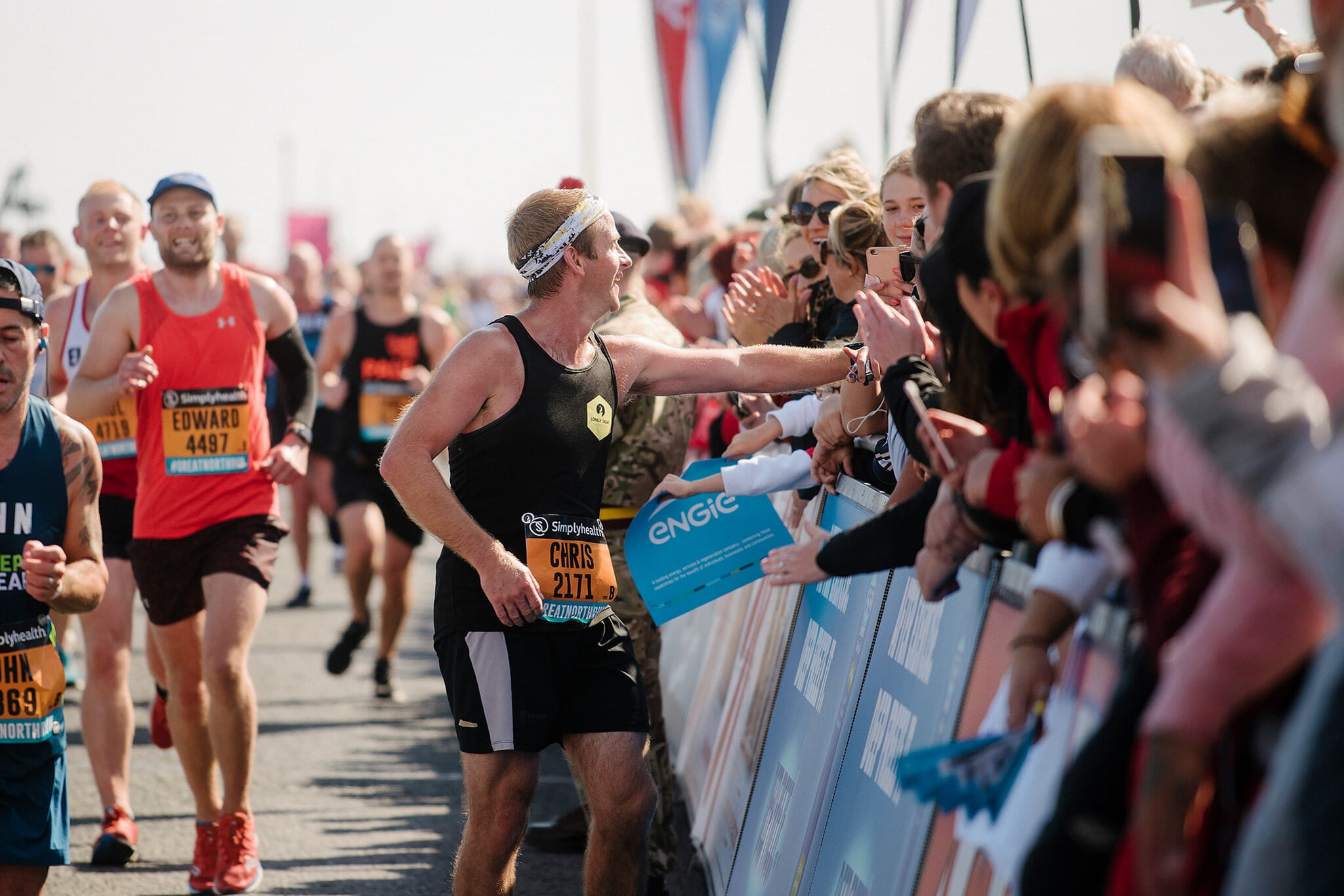 The Great North Run
Sunday 10 September
The world's biggest half marathon needs very little by way of an introduction - 65,000 runners will arrive in Newcastle for this spectacular event, with thousands more lining the streets to create a fantastic atmosphere. Taking part in this city-to-coast run, packed with entertainment along the way, is an unforgettable experience that is on many runners' bucket lists. Don't miss your chance to be there!
Sign up to the Great North Run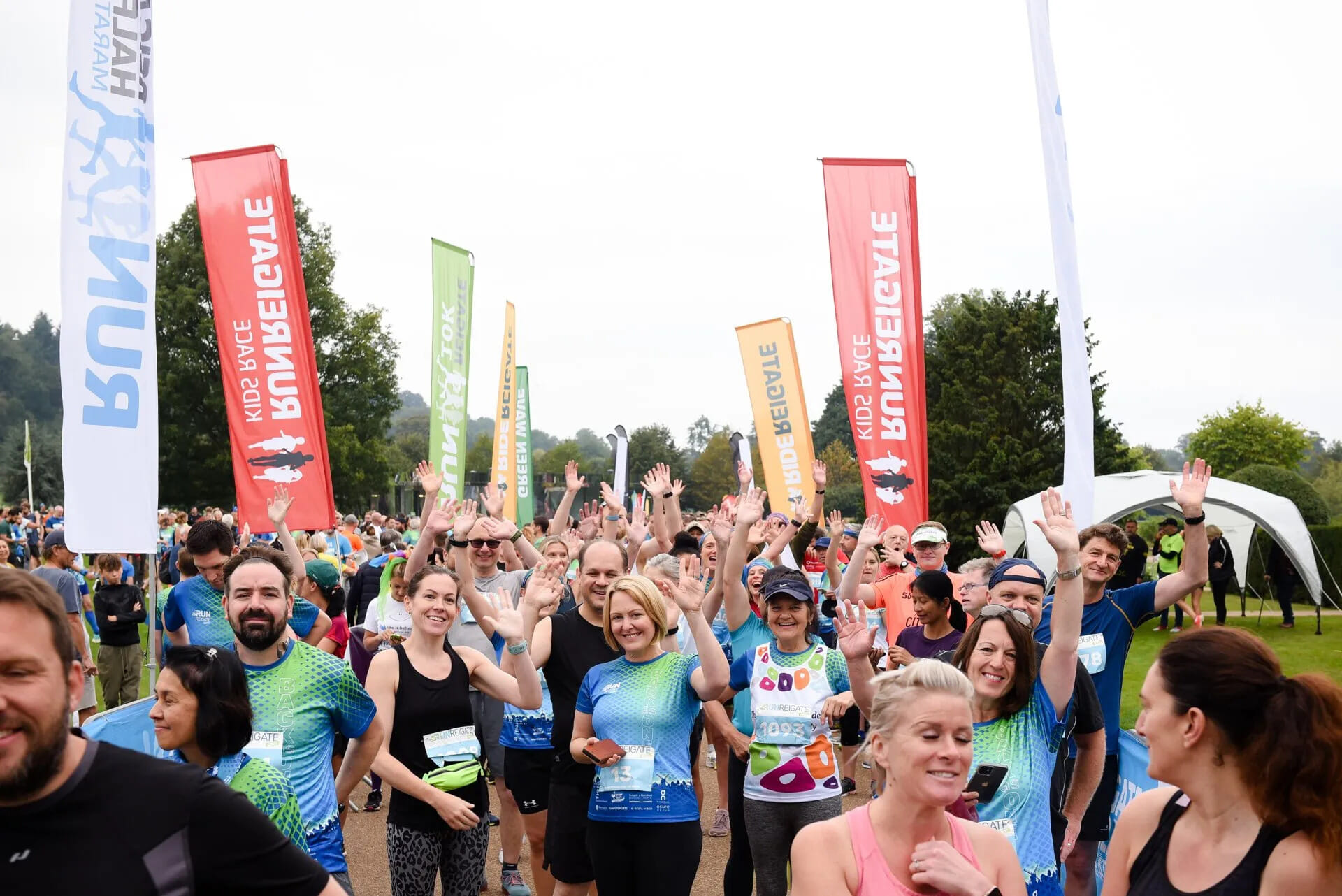 Run Reigate
Sunday 17 September
This edition of Run Reigate is the event's 10th anniversary and promises to be a sell-out event, complete with three other races! An award-winning race, you can expect a brilliant atmosphere in this community event, with a one-lap route that starts and finishes in Reigate Priory Park. There's live entertainment along the route and a great event village at the finish line with activities for all the family.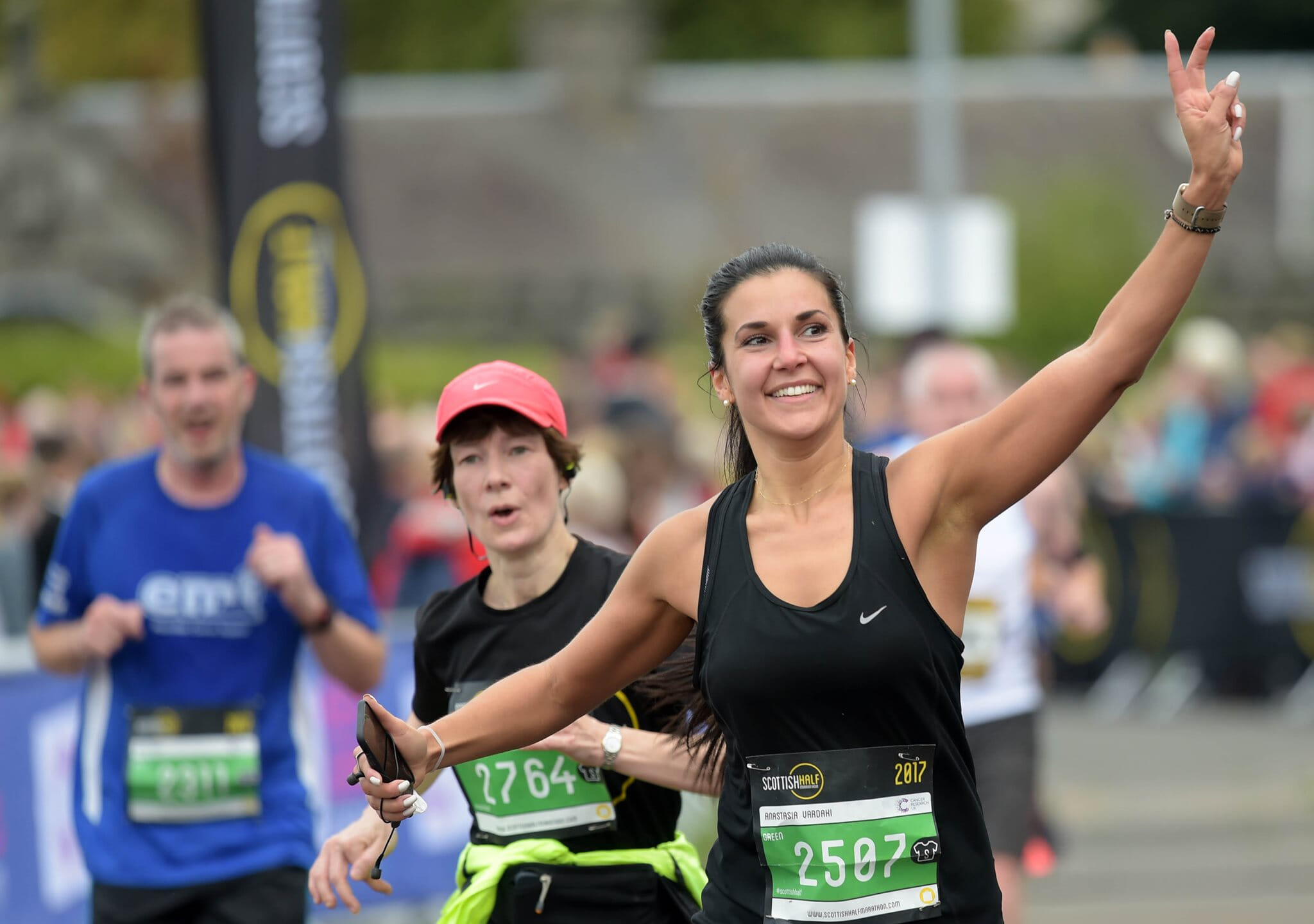 Scottish Half Marathon
Sunday 24 September
Regarded as one of the fastest half marathons in the UK thanks to its point-to-point route that includes a long downhill section, this is also one of the best-supported races in the UK. There's great crowd support throughout but the highlight has to be the grandstand finish along the final furlong of Scotland's oldest racecourse at Musselburgh, just outside Edinburgh. That will live long in the memory!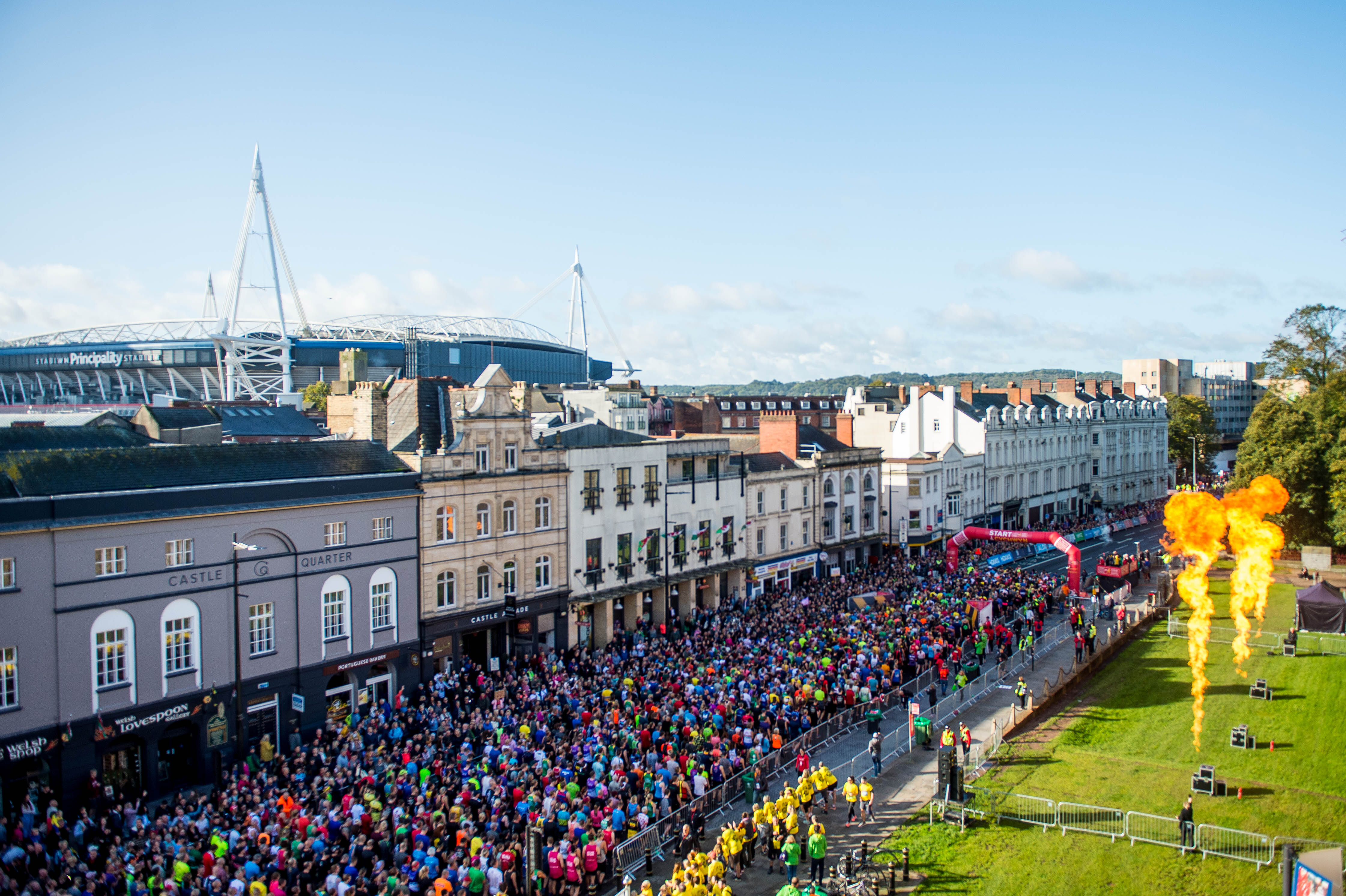 Cardiff Half Marathon
Sunday 1 October
Over 27,500 runners arrive in the Welsh capital each year for this hugely popular event, which forms part of the global SuperHalfs series thanks to its brilliant course. Any runner interested in a half marathon PB attempt should be targeting Cardiff, as the flat course is renowned for fast times. In fact, it's the only half marathon in the UK to be named a World Athletics Elite Road Race. It's not just for racing snakes, though, and runners of all abilities will enjoy the supportive atmosphere.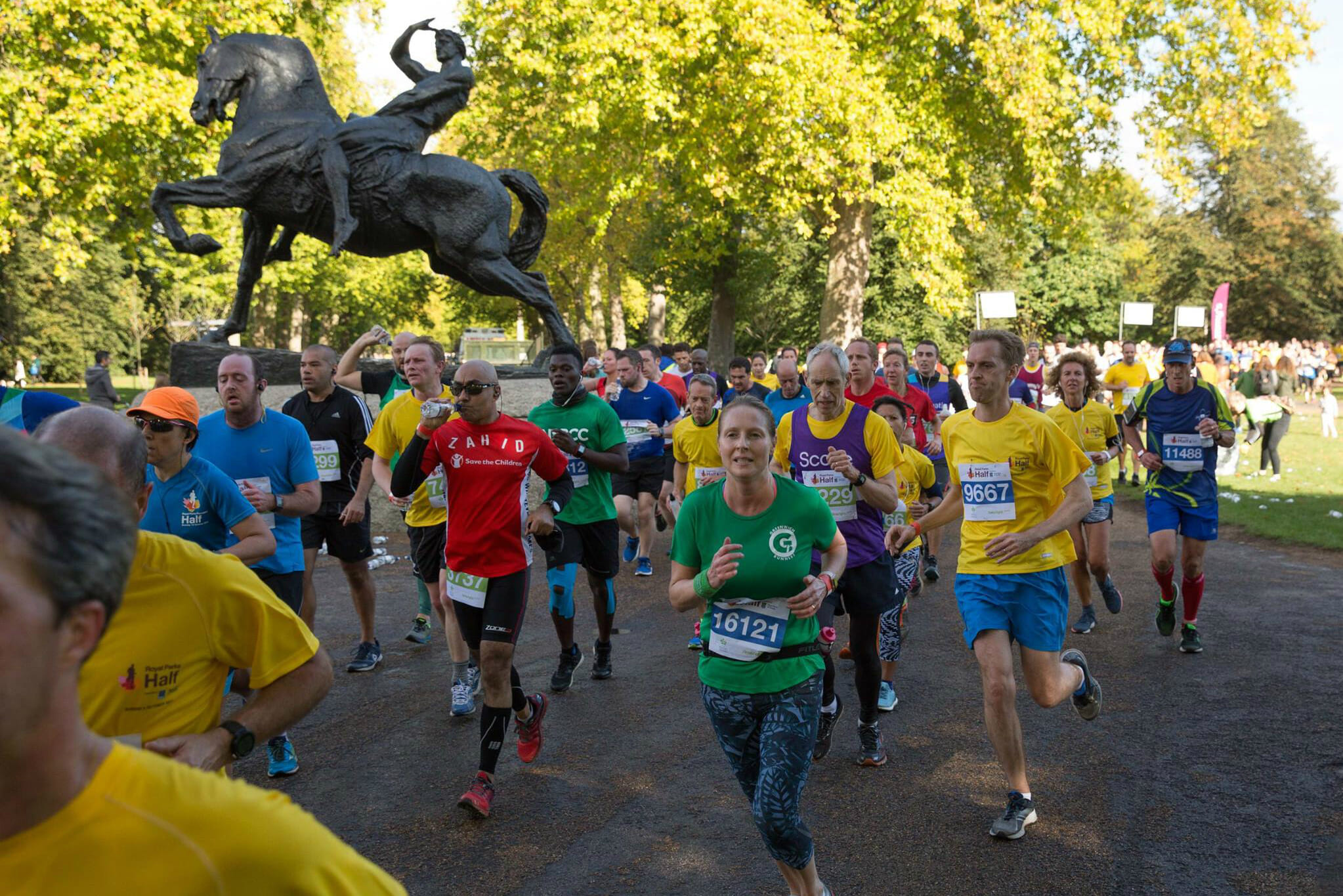 Royal Parks Half Marathon
Sunday 8 October
Racing through four of London's green Royal Parks, this has been called Britain's "most beautiful half marathon" and is a hugely popular event with loads of charities offering places. With a flat course and a great food festival waiting at the finish line, on top of great sustainability credentials, there's something for every runner, whether this is your first half marathon or your fifth.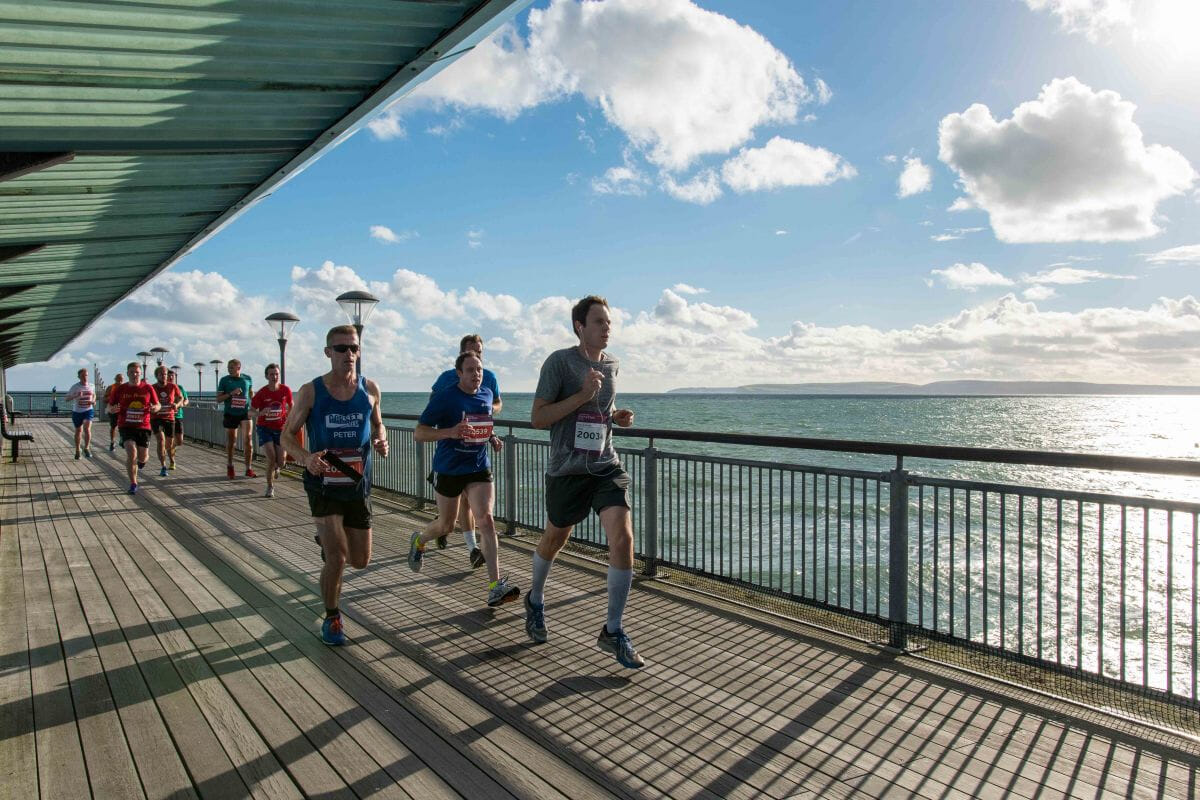 Run Bournemouth
Sunday 8 October
This point-to-point course along the South Coast is unique in running along the wooden boards of both Boscombe Pier and Bournemouth Pier. Enjoy stunning views across the English Channel from the promenade as you run from Hengistbury Head to Lower Gardens, with great crowd support along the way. There are always great reviews for Run Bournemouth!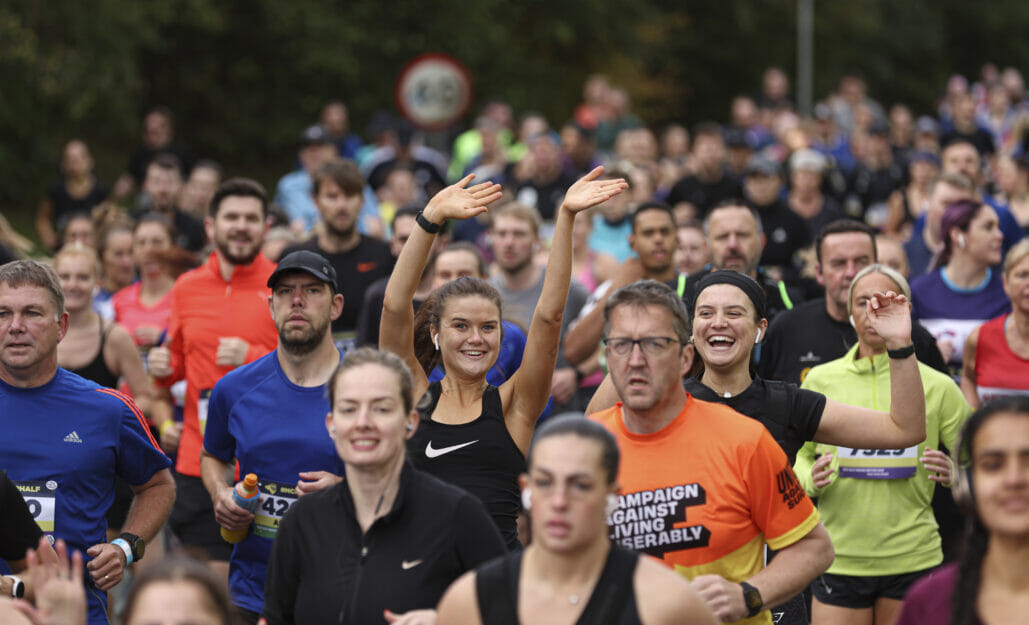 Manchester Half Marathon
Sunday 15 October
One of the biggest events in the North West, the Manchester Half Marathon enjoys a flat, fast and, most of all, friendly course that keeps runners returning year after year! The city centre route is crowded with thousands of supporters each year and is packed with entertainment to keep you motivated as you run past iconic Mancunian landmarks like Old Trafford.
Sign up to the Manchester Half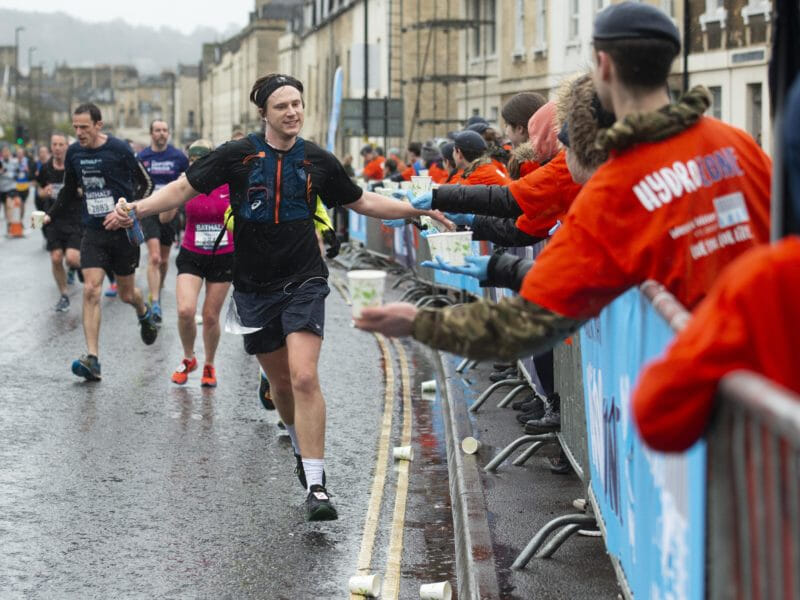 Bath Half Marathon
Sunday 15 October
Voted one of the best running events in the UK, this South West half marathon explores the beautiful and historic streets of Bath, boasting ancient monuments and Georgian architecture. The two-lap course is considered fast and flat, making it ideal for both PB-hunters and anyone taking on their first half marathon. With charity places available and a great event village, this is an event you don't want to miss.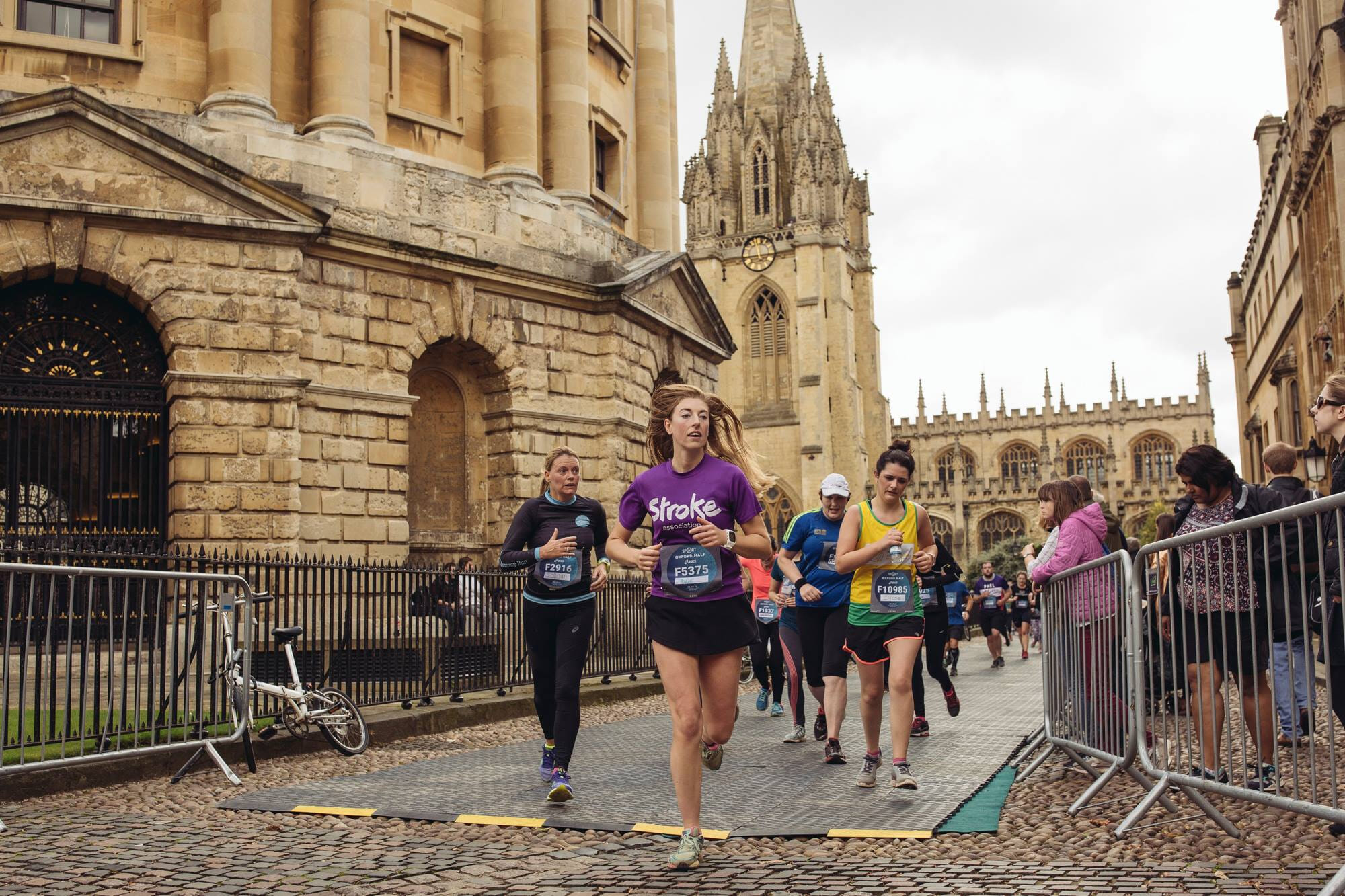 Oxford Half Marathon
Sunday 15 October
Beginning in the historic setting of Trinity College, this popular half marathon explores the architecture, waterways and universities that give this city its iconic character. With great support from locals and a bustling race village at the finish line, the Oxford Half Marathon has a stellar reputation, including for its sustainability initiatives.
Looking for something else?
There are hundreds more half marathons to discover on TimeOutdoors, including trail runs and races with charity places. Discover them all here!