This multi-award-winning marathon event is consistently ranked in the top 10 UK marathons, an AIMS-certified race, with BARR Gold accreditation for outstanding race management.
A London and Boston marathon qualifying event, an Abbott World Marathon Majors Wanda Age Group World Championships qualifier, and an EA Masters qualifier for Club Road Runners aged 35+
The MK Marathon starts from one of the fabulous Milton Keynes landmarks, the Stadium MK. See you at the finish!
Route map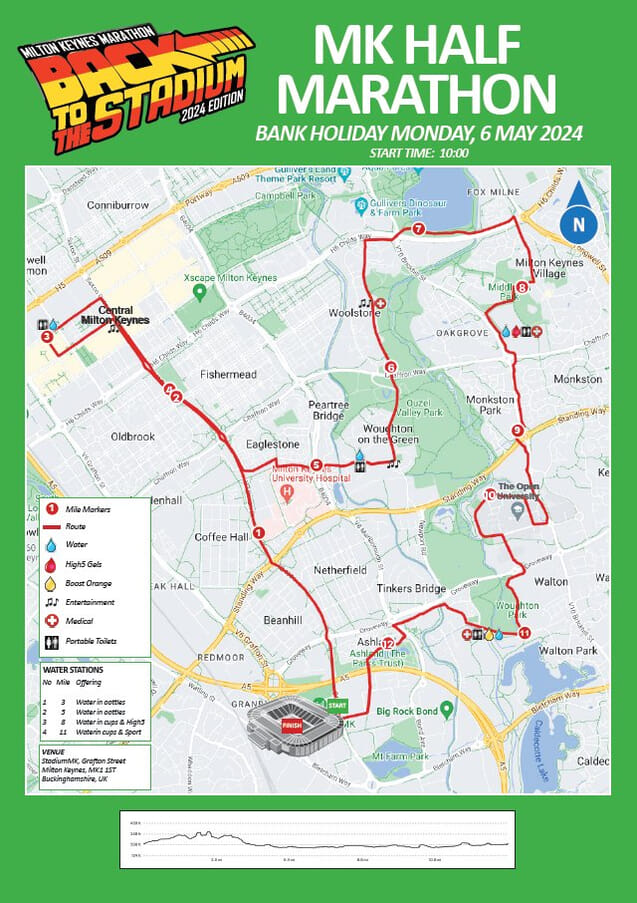 Route description
Milton Keynes is blessed with a tremendous amount of natural beauty as is lucky to have a world-class system of smooth and wide cycle paths known as redways. This event takes advantage of those factors to show off the green city, giving runners a course that is scenic, interesting, inspiring, fun to run, fast, and excitingly different from other marathons.
Cut off
There is a course time limit of 6 hours 30 minutes.