These mass participation runs, bike rides and triathlons are the most popular outdoor events for a reason!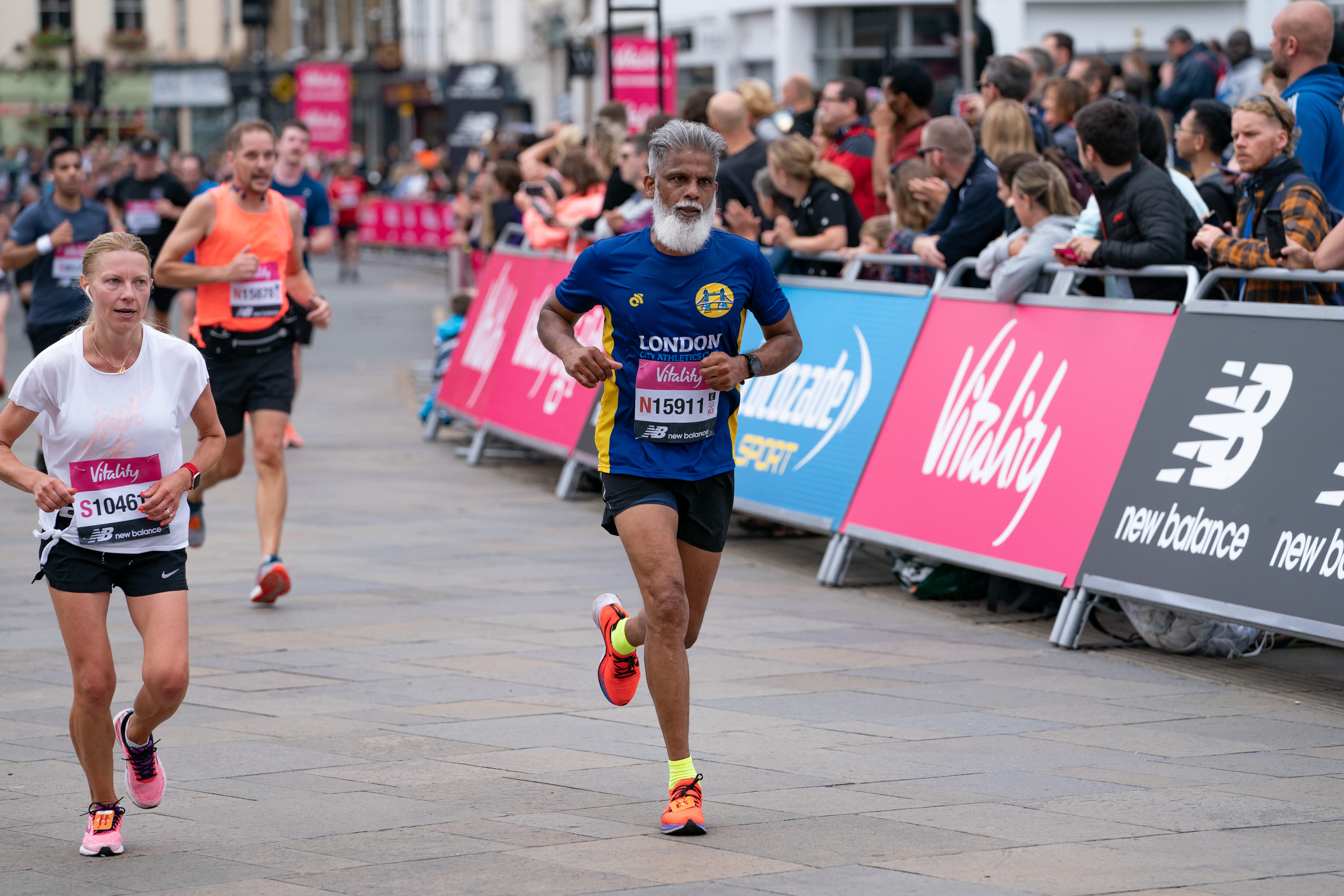 Outdoor events like runs, bike rides, triathlons, swims and walks have been growing in popularity over the past couple of decades to become a major industry, with thousands of events across the UK and millions of competitors. These days, entering a mud run or even training for an ultra-distance triathlon is not reserved for a few people but a common pastime!
That being said, there are some events that stand head and shoulders above the rest in terms of their popularity, their global recognition and how much money they raise for charity each year. Signing up to an event is a brilliant choice to make for your health and happiness; signing up to one of these will help you to create truly unforgettable memories at the same time.
Running events
The most numerous and most popular events in the UK, runs range from fancy-dress fun runs to multi-day, challenging ultra marathons. These running events are some of the biggest and best in the world, let alone in the UK.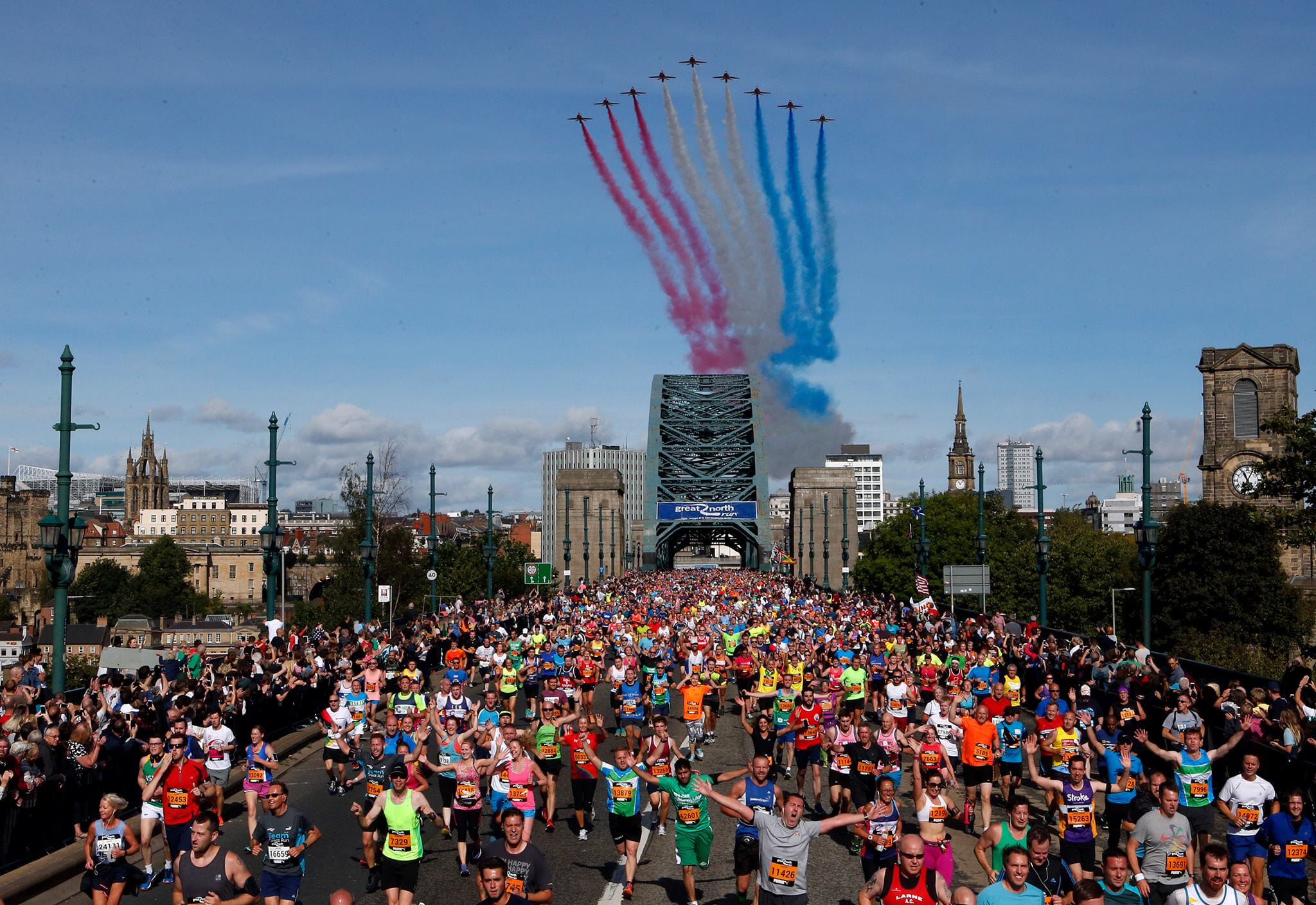 #1 The Great North Run
The world's biggest half marathon, the Great North Run attracts nearly 60,000 runners to the streets of Newcastle and Gateshead every year. In 2014, the millionth runner crossed the finish line along the Coast Road and the event has continued growing ever since! Running from the city centre across the Tyne Bridge and down to the coast, this iconic route always attracts a sell-out crowd thanks to its sensational atmosphere. A fly-over from the Red Arrows helps, too!
Sign up for the Great North Run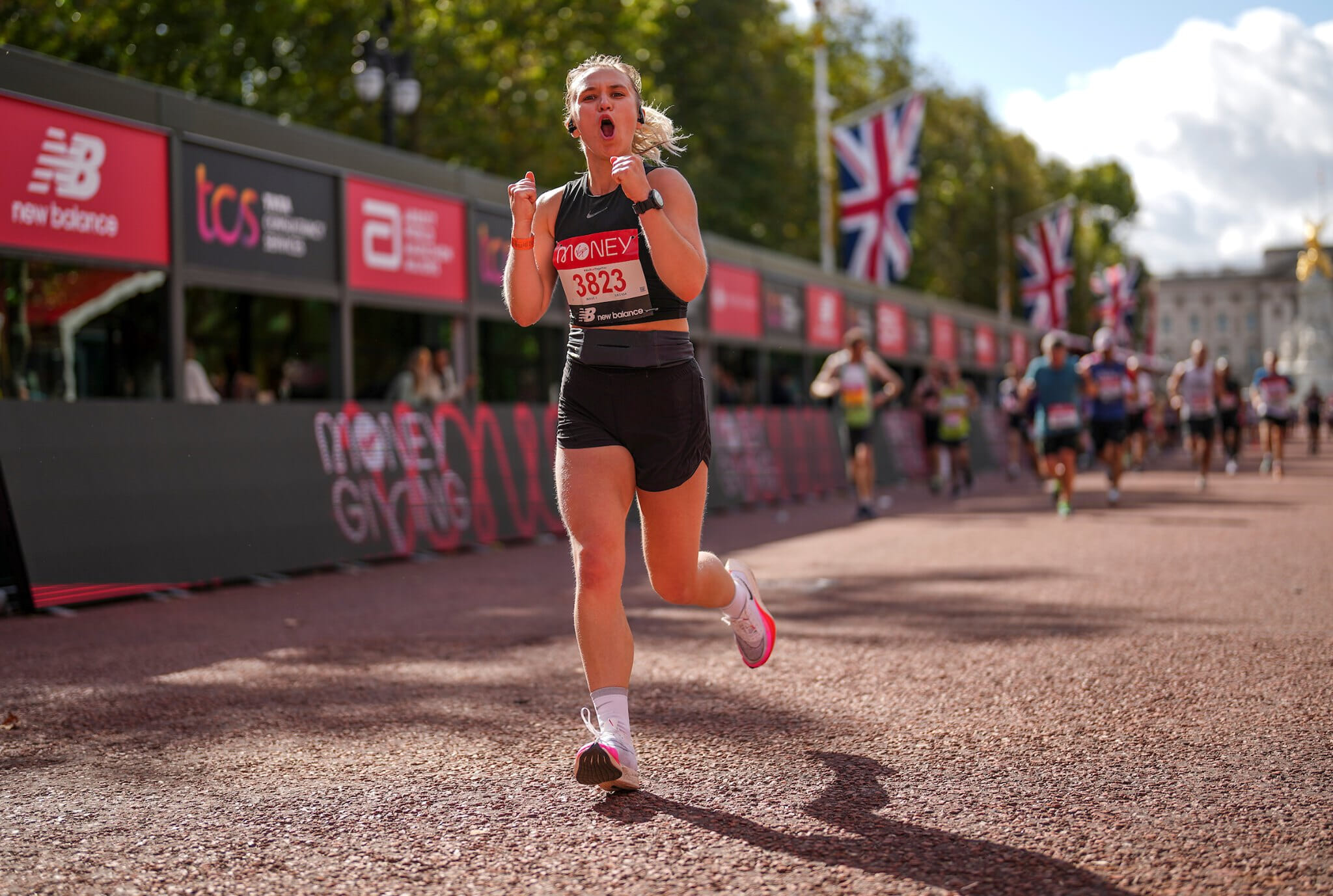 #2 TCS London Marathon
One of the greatest marathons in the world, this event is always sold out and charity places involve high fundraising commitments to guarantee a spot. It's not difficult to see why, though - the London Marathon route passes some incredible historic landmarks, including running over Tower Bridge and its home straight down The Mall. Elite runners consider London a must-race, though it's just as popular for people entering their very first marathon. Whatever your ability, London will provide an incredible experience!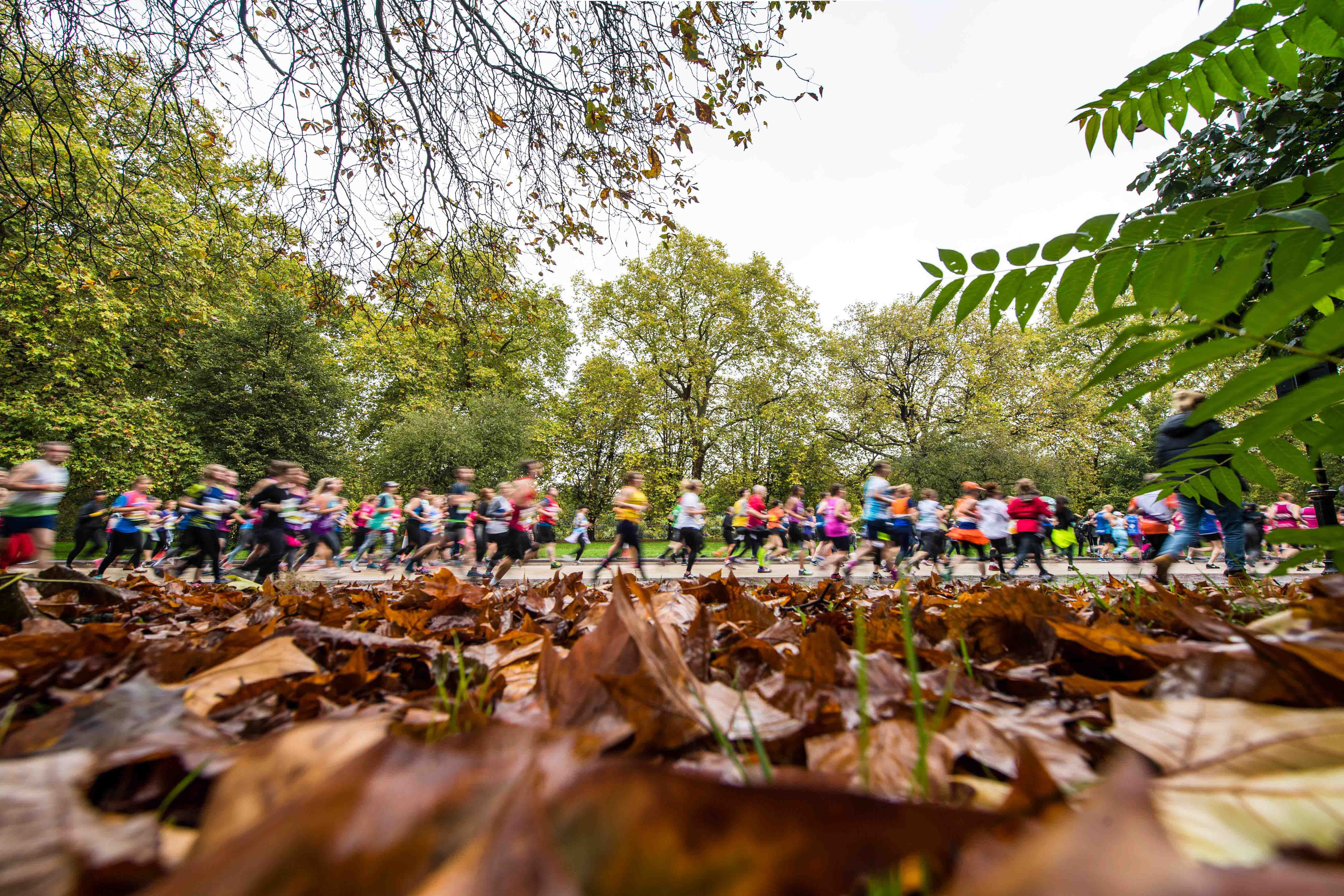 #3 Royal Parks Half Marathon
Another incredible event in the heart of the capital, the Royal Parks Half Marathon is unique in that it delivers on its name and carries runners through a selection of beautiful royal parks. Running through Hyde Park, Green Park, St James' Park and Kensington Gardens, this 13.1-mile race showcases these spectacular grounds in their autumnal gold, leading to it being called the UK's "most beautiful half marathon". What's more, a flat, fast course means that a PB is definitely on the cards if you fancy it!
Sign up for the Royal Parks Half Marathon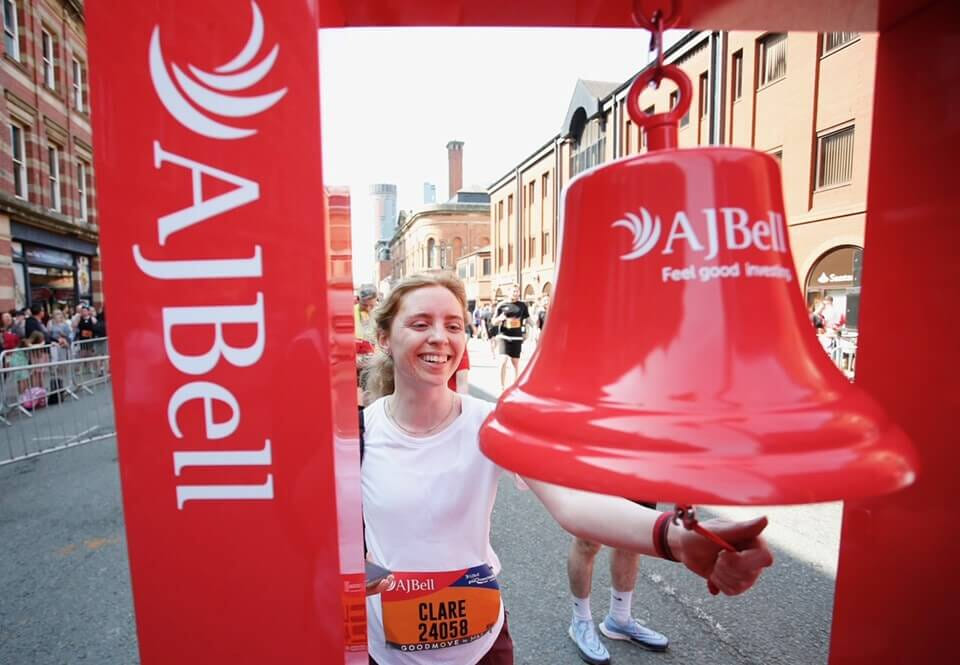 #4 The Great Manchester Run
Manchester's original running event is a brilliant celebration of this city's vibrant culture, with some of the best (and loudest!) crowd support anywhere in the UK. With a half marathon, 10K and two junior races, there is a festival atmosphere to the weekend, made complete by tens of thousands of runners passing through the music and entertainment zones in the city centre. There is no feeling quite like joining and finishing the Great Manchester Run!
Sign up for the Great Manchester Run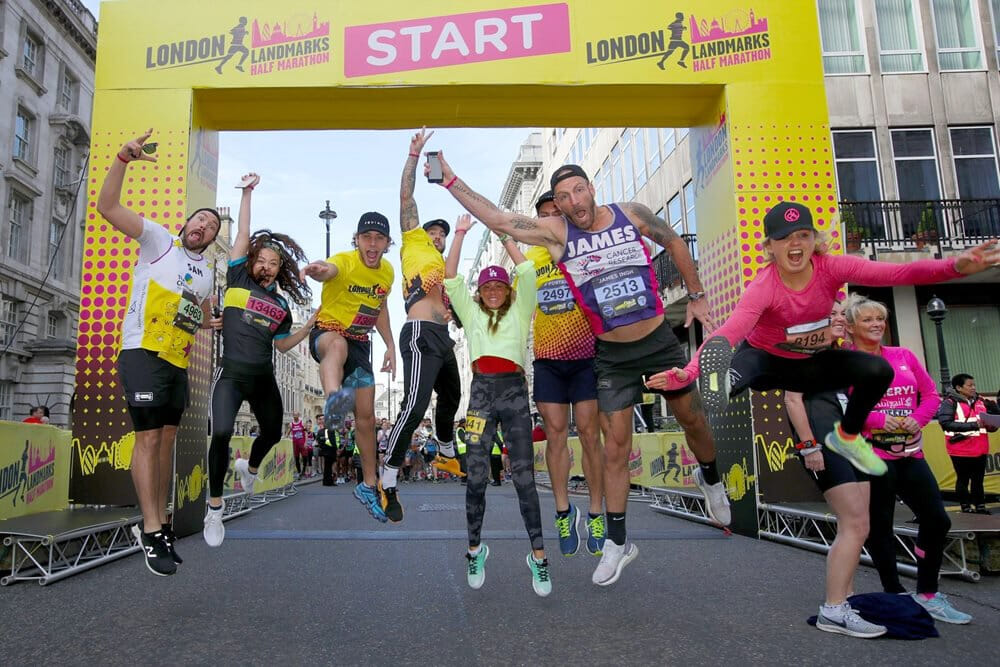 #5 London Landmarks Half Marathon
London's historic centre is home to incredible architecture and iconic landmarks that people travel from all over the world to see. This unique 13.1-mile race offers runners the chance to tour the best of them along the course of a single route! Starting by Nelson's Column, the race visits St Paul's Cathedral, the Guildhall, some more modern landmarks such as the Gherkin, as well as the Tower of London and Tower Bridge. For a grand finale, runners pass Big Ben and the Houses of Parliament before finishing by Downing Street. Whether you are from London or are just visiting, this is a unique opportunity to see all of these locations on closed roads!
Sign up for the London Landmarks Half Marathon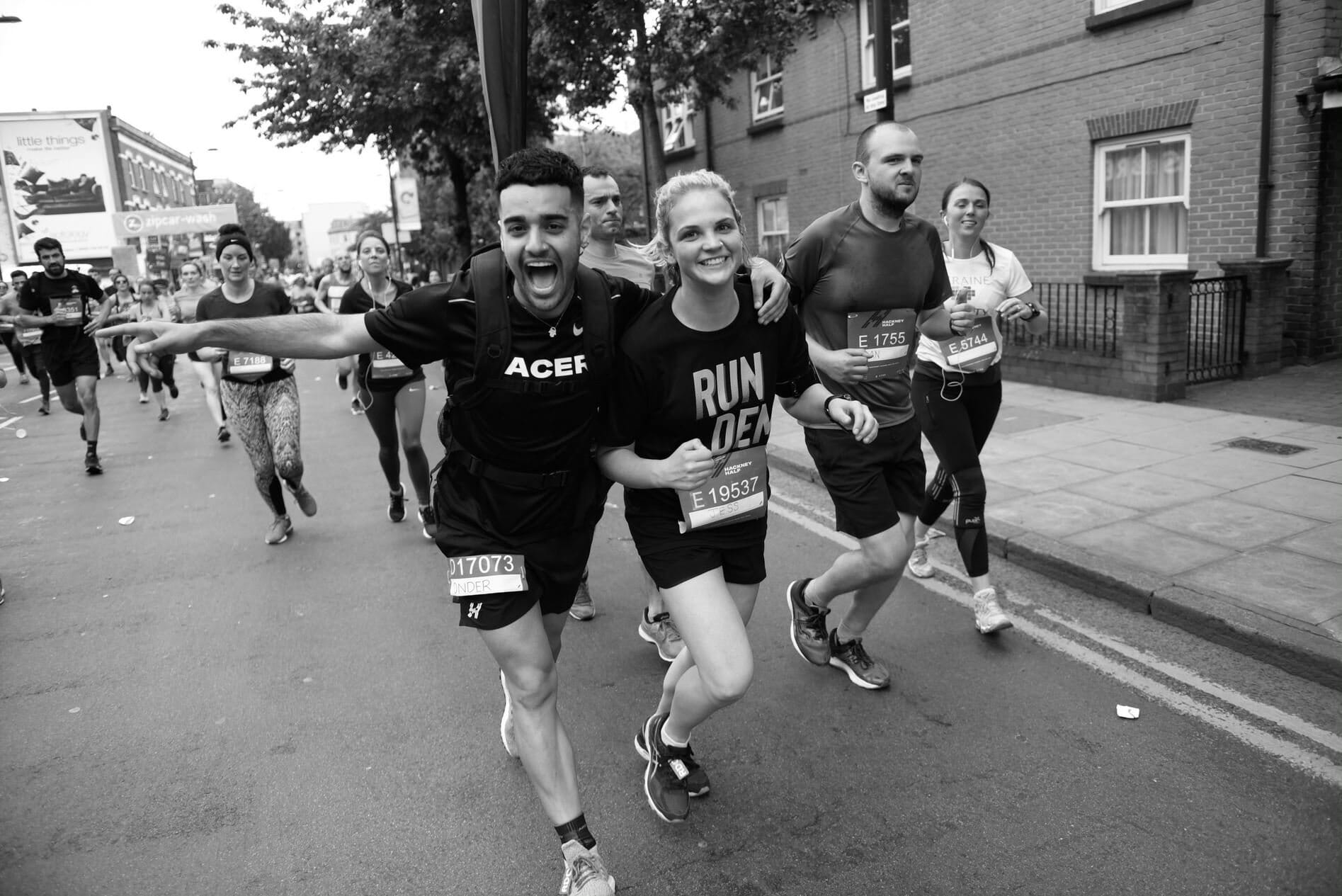 #6 Hackney Half Marathon
There is an electric atmosphere at this East London festival of sport, where culture and movement collide. Anyone who has run or supported at Hackney Moves will understand the incredible support from local communities that runners can feed off for the entire route. What's more, the finish line at Hackney Marshes hosts a riotous celebration with bars, music and a fully stocked event village. There's PB potential on this course but we reckon you're better off slowing down and savouring the atmosphere!
Sign up for the Hackney Half Marathon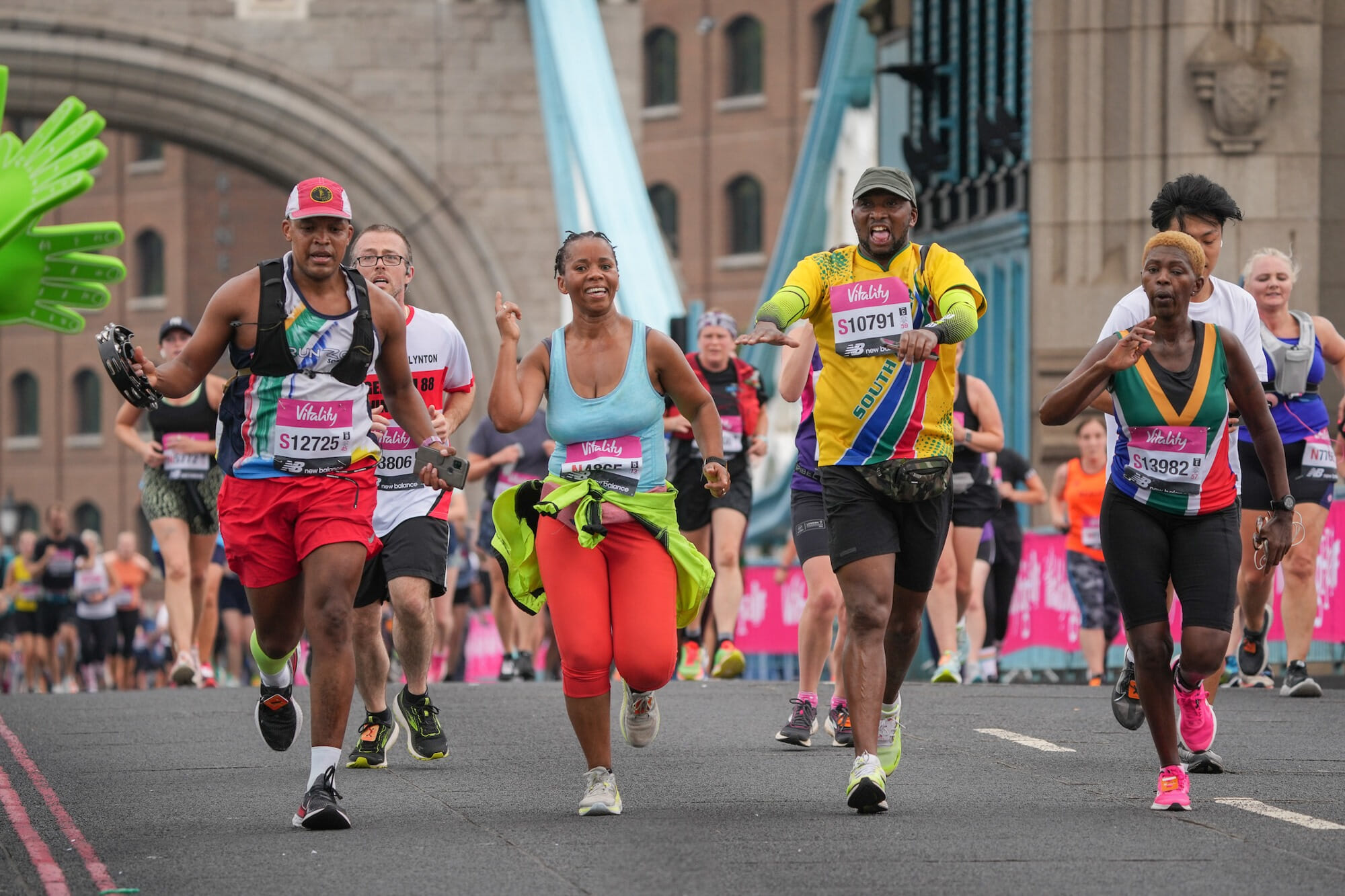 #7 The Big Half
One of the capital's biggest sporting events, the Big Half is brought to you by the same organisers as the London Marathon and tours some of the city's most impressive landmarks! Starting in Wapping and finishing by the Cutty Sark, this 13.1-mile route enjoys brilliant crowd support as it tours Canary Wharf and Southwark, crossing Tower Bridge at its halfway point. In fact, that inspirational support and atmosphere has led the Big Half to be branded as London's "community half marathon", bringing together runners of all backgrounds for a fantastic race!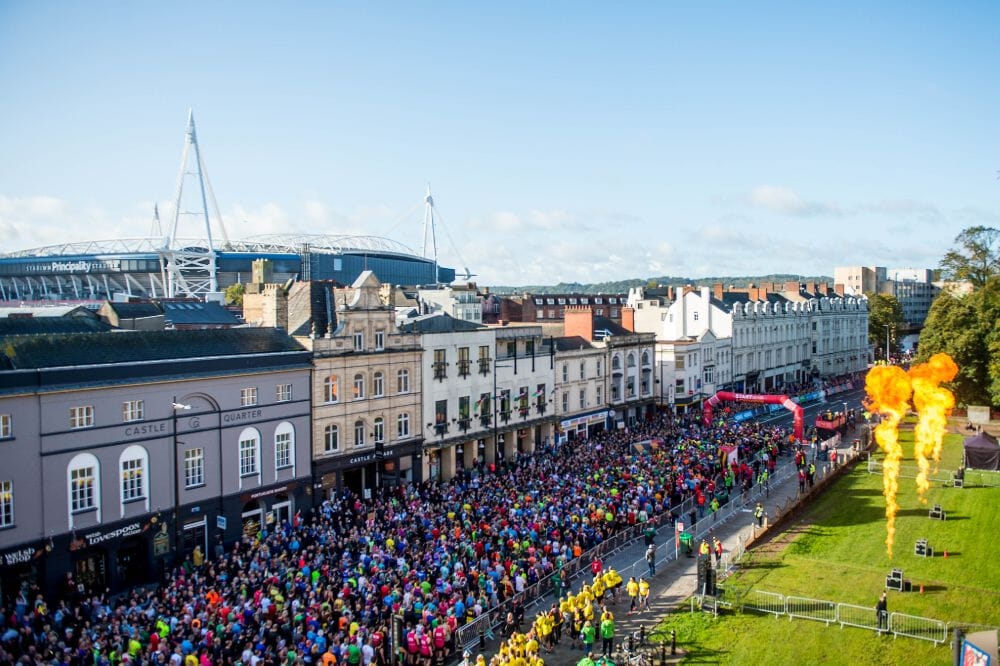 #8 Wizz Air Cardiff Half Marathon
One of Europe's biggest, fastest and most impressive half marathons, Cardiff attracts some serious runners thanks to its designation as a World Athletics Elite Road Race - in fact, it's the only half marathon in the UK with that classification. That's not to say you need to be an elite runner to take part, though. 27,000 people descend on Cardiff each year for this 13.1-mile run, enjoying the superb atmosphere of the run's event village, live music along the course and a route that visits some of Wales' historic landmarks.
Sign up for the Wizz Air Cardiff Half Marathon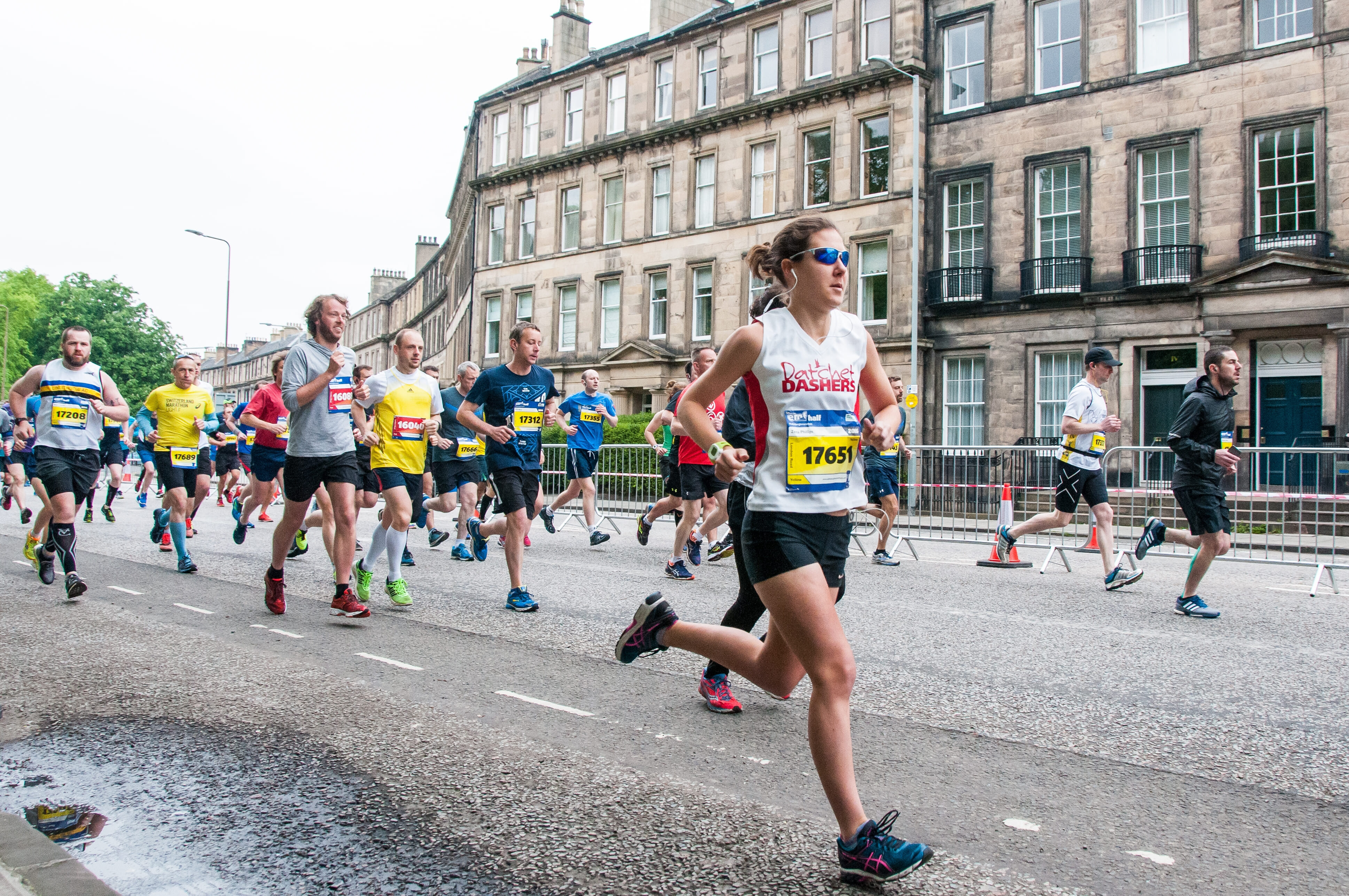 #9 Edinburgh Marathon Festival
This fantastic weekend festival of sport includes no fewer than nine running events, including the world-famous marathon and a wide variety of inclusive races. Scotland's capital comes alive during this spring weekend, with its races and festival highlighting the city's culture and history. You can choose between racing the fast, flat marathon and half marathon or entering a team into the Hairy Haggis Relay if you prefer to compete as a group!
Sign up for the Edinburgh Marathon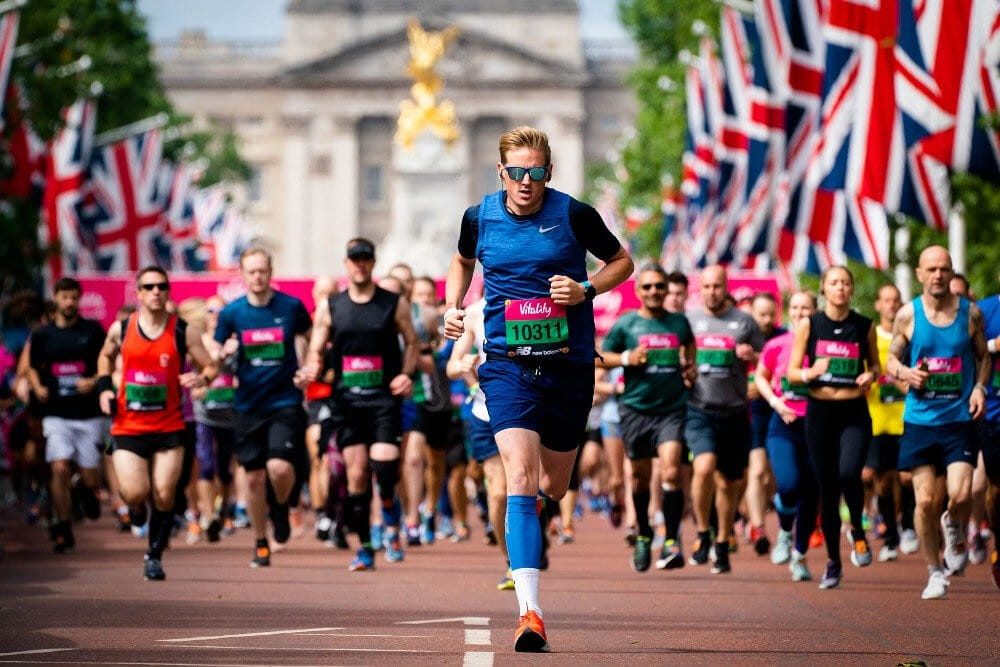 #10 Vitality 10,000 London
10K runs are one of the most popular distances in the UK, presenting runners with a genuine challenge while also being accessible enough for beginners to enjoy. This edition in London fuses that experience with a sensational route, touring some of the capital's greatest landmarks and culminating in a finish in front of Buckingham Palace. Once you've finished racing, enjoy everything there is to savour at the Vitality Wellness Festival in Green Park!
Sign up for the Vitality 10,000 London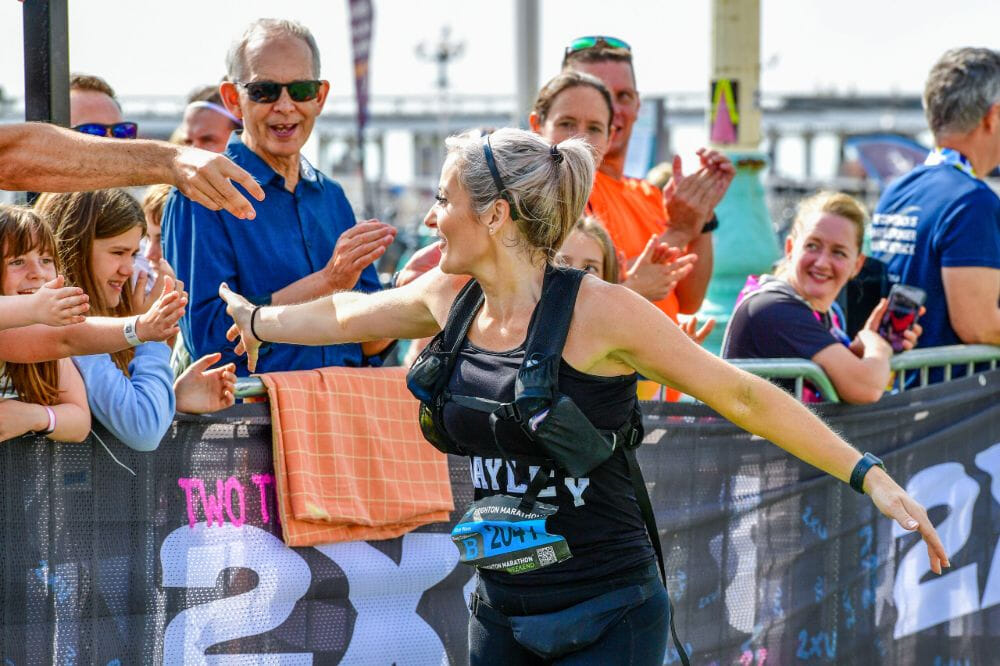 #11 Brighton Marathon
Brighton's eclectic and vibrant culture is showcased in this weekend of sport that culminates in the headline marathon event. Cyclists can enjoy the 50K ride on closed roads before runners take to the city streets for a scenic marathon, enjoying views across the English Channel. The event expo is worth visiting for, too, with shopping, food, drinks, huge TV screens and activities on offer for spectators! As you'd expect from this wonderful city, there's something for everyone in Brighton.
Sign up for the Brighton Marathon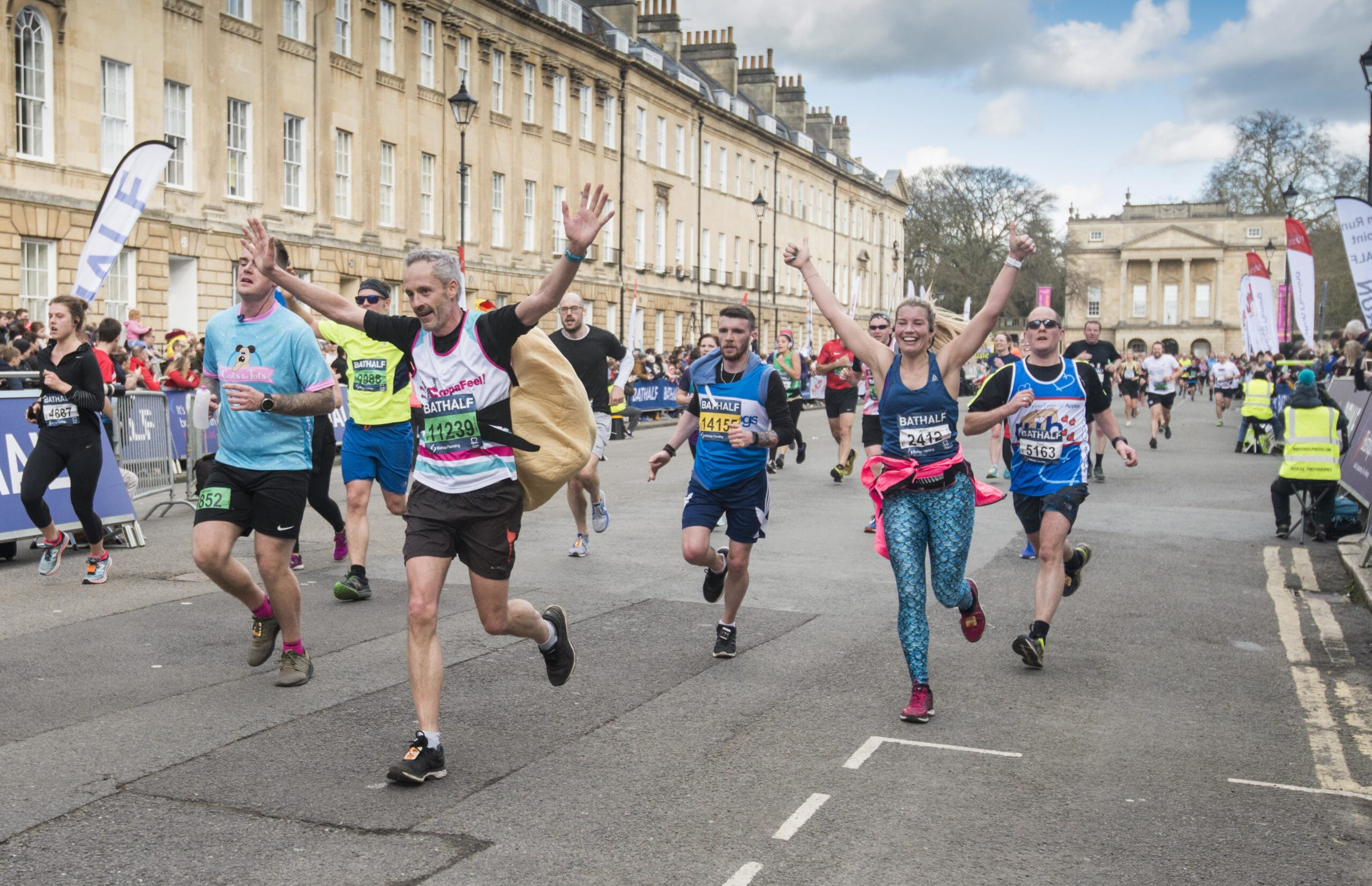 #12 Bath Half Marathon
Consistently voted as one of the best running events in the UK, the Bath Half Marathon showcases the heritage and beauty of this South West city. As runners complete the 13.1-mile route, they will enjoy the Georgian elegance of Bath's architecture as well as the flat profile of the run itself, which has a reputation for PBs. What's more, the Corporate Challenge encourages friendly competition between local businesses and provides an additional prize category for these teams!
Sign up for the Bath Half Marathon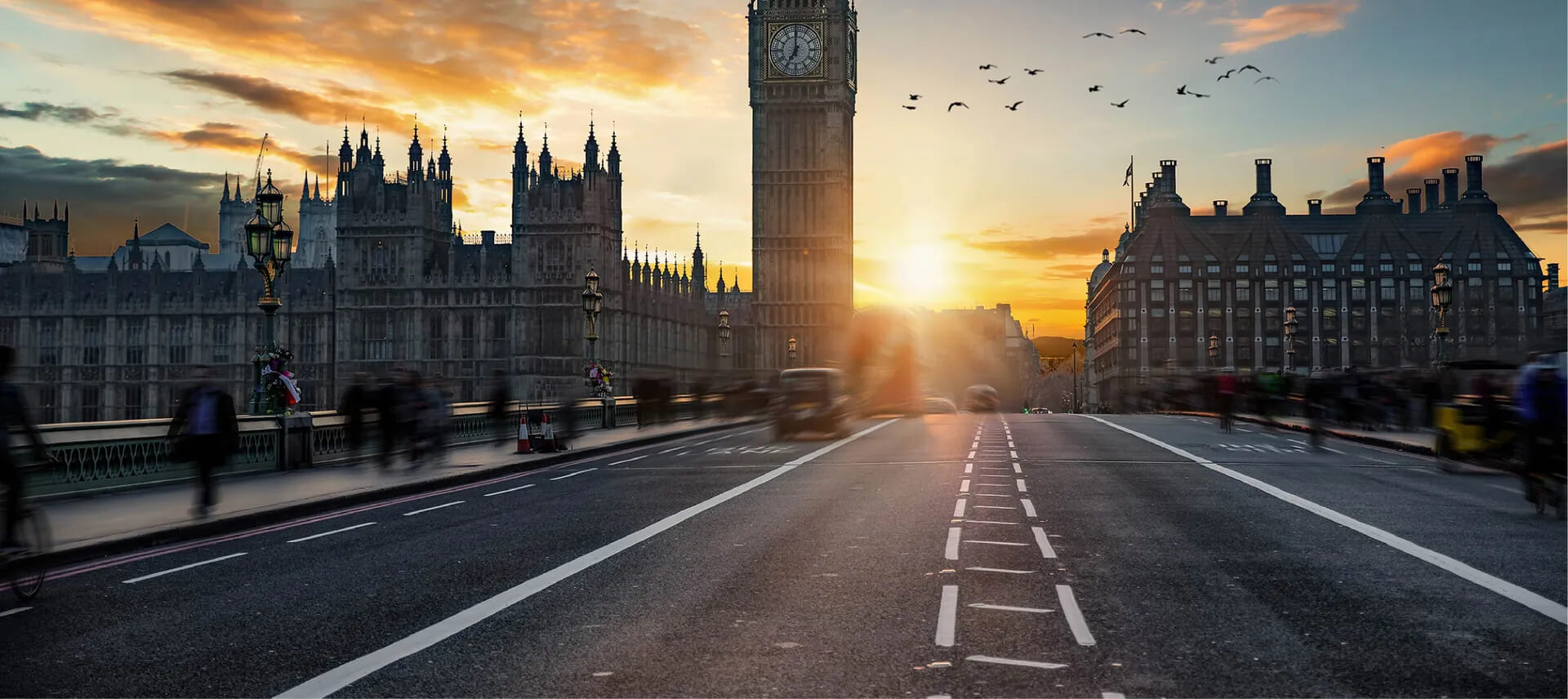 #13 ASICS London 10K
One thing that this 10K race promises in abundance is energy, from the live bands and DJs along the route to the fast, flat course that has real PB potential. Held at the height of summer, the ASICS London 10K is renowned for its incredible atmosphere. Runners begin at Piccadilly and finish along Whitehall, promising some brilliant sights along this route that runs through the heart of the capital on closed roads. If you're interested in running a 10K, this race has an awful lot to offer!
Sign up for the ASICS London 10K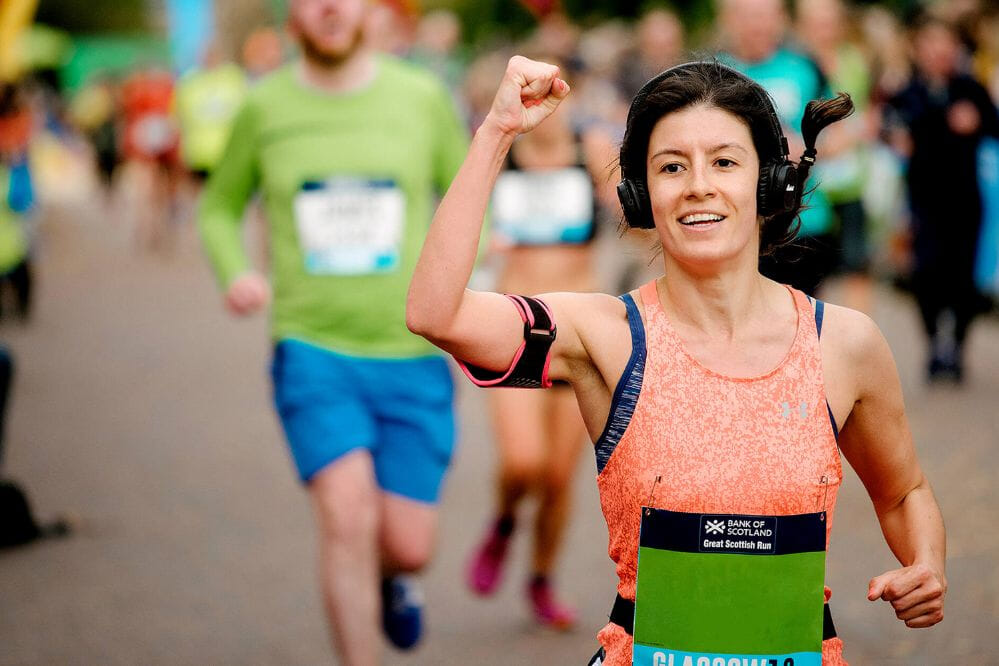 #14 The Great Scottish Run
Celebrating everything that's fantastic about Glasgow, this weekend of races has something to offer the whole family. There are two junior races on Saturday, including a 2.5K Junior Race and a 1.5K Mini Race; on Sunday, the main events kick off with a 10K race and the biggest challenge of the weekend: the half marathon. Each of these routes tours the city's landmarks and green spaces, with entertainment zones every kilometre to keep you inspired and running fast!
Sign up for the Great Scottish Run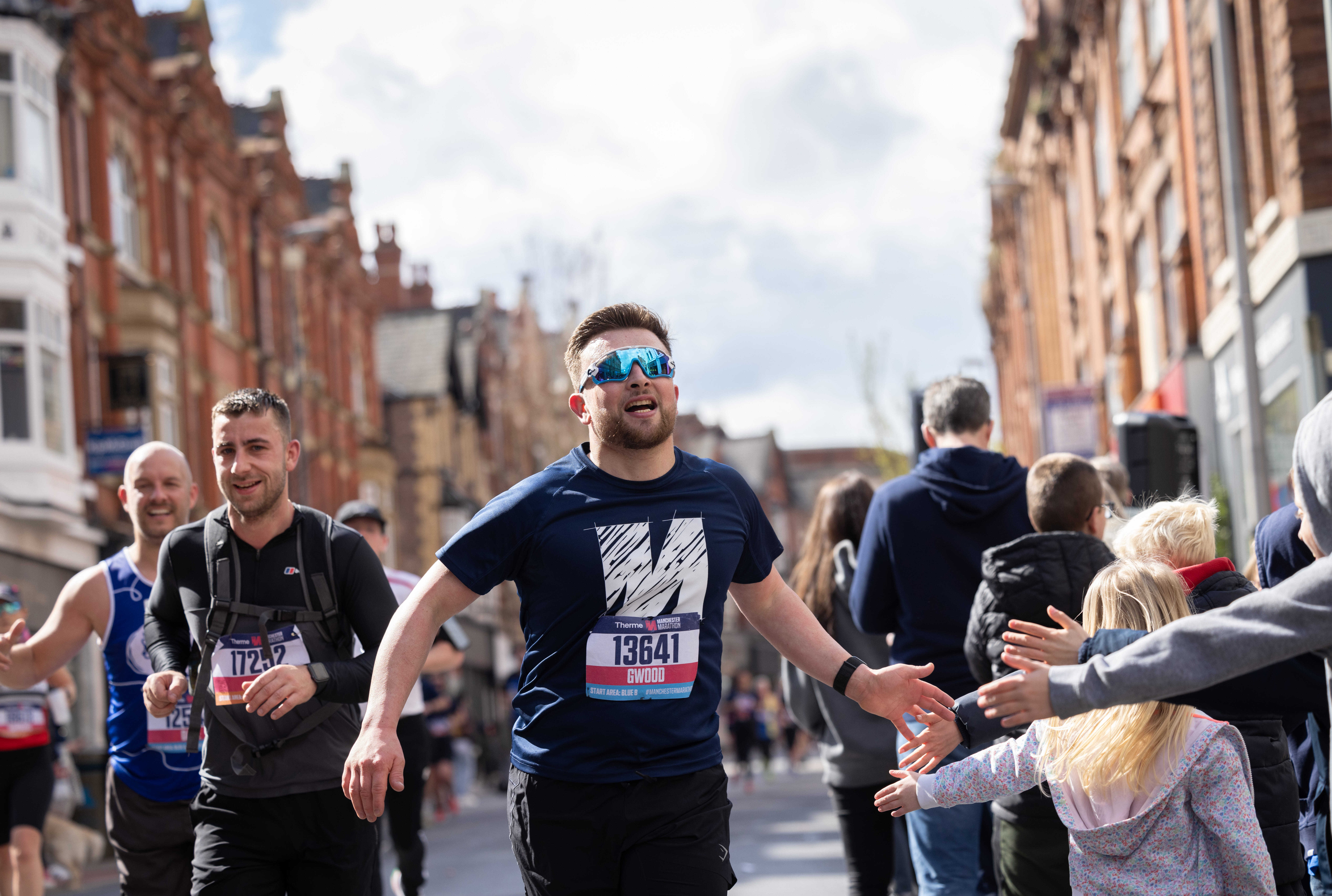 #15 adidas Manchester Marathon
Renowned as the UK's flattest major marathon, the adidas Manchester Marathon has also been described as the friendliest running event in the UK thanks to the inimitable Mancunian spirit that runners feed off for the entire race! Para-Athletes are welcomed to Manchester and runners can choose to enter in a relay team if they wish, dividing the route into either two or four segments. However you choose to enter, signing up to the fourth-largest marathon in Europe will be a decision well made.
Sign up for the adidas Manchester Marathon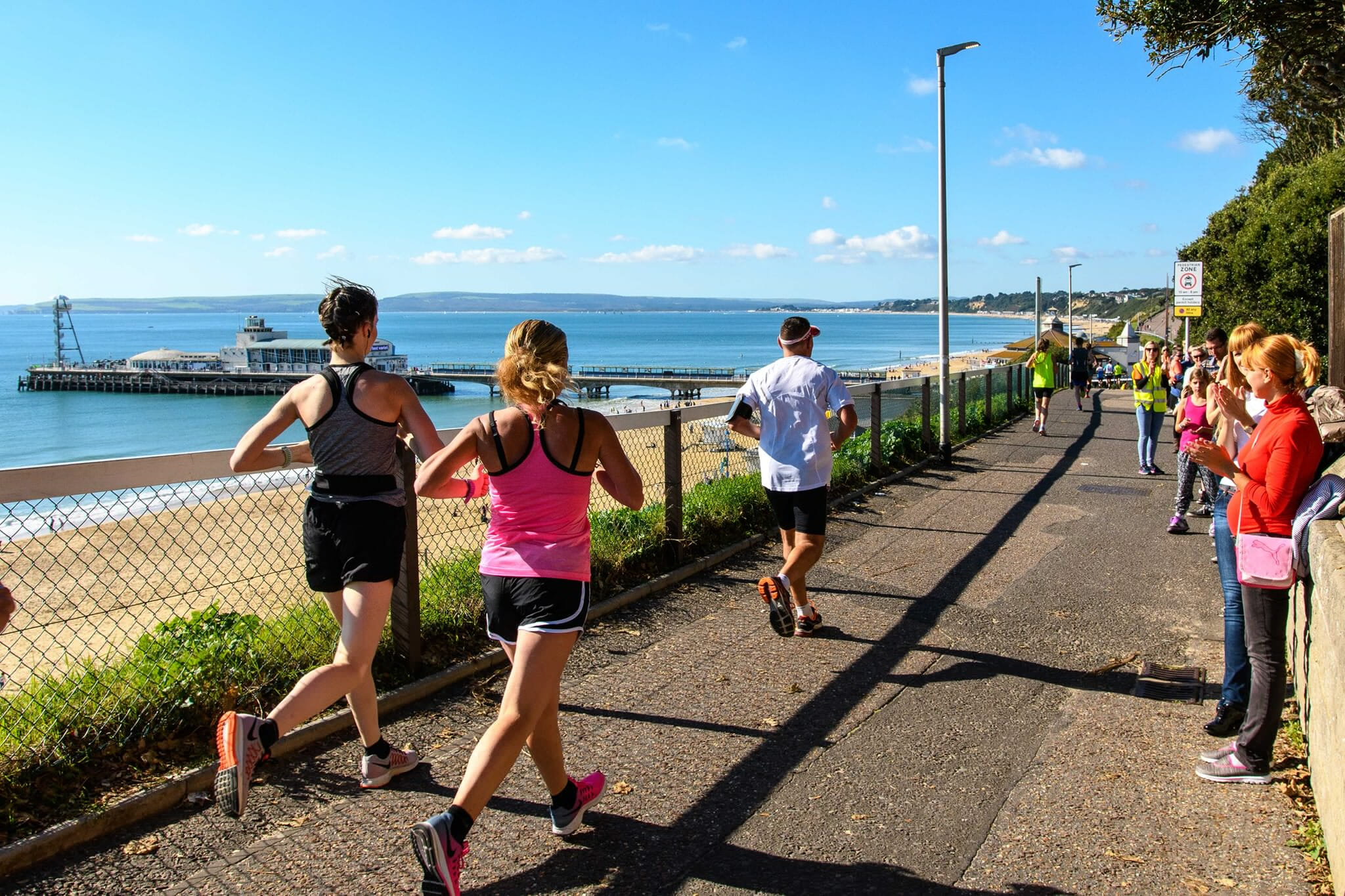 #16 Run Bournemouth
With seven races available across a full weekend, Run Bournemouth is more than just a running event - it is a summer festival full of sport, expo shopping, sun and the sea! The main race in the schedule is the half marathon, running along the promenade to visit Boscombe Pier and Bournemouth Pier, but there's plenty more to get stuck into. Four separate kids' races are followed by the evening Supernova 5K and, the following day, the Supersonic 10K. All of these races revel in the uplifting atmosphere of Run Bournemouth.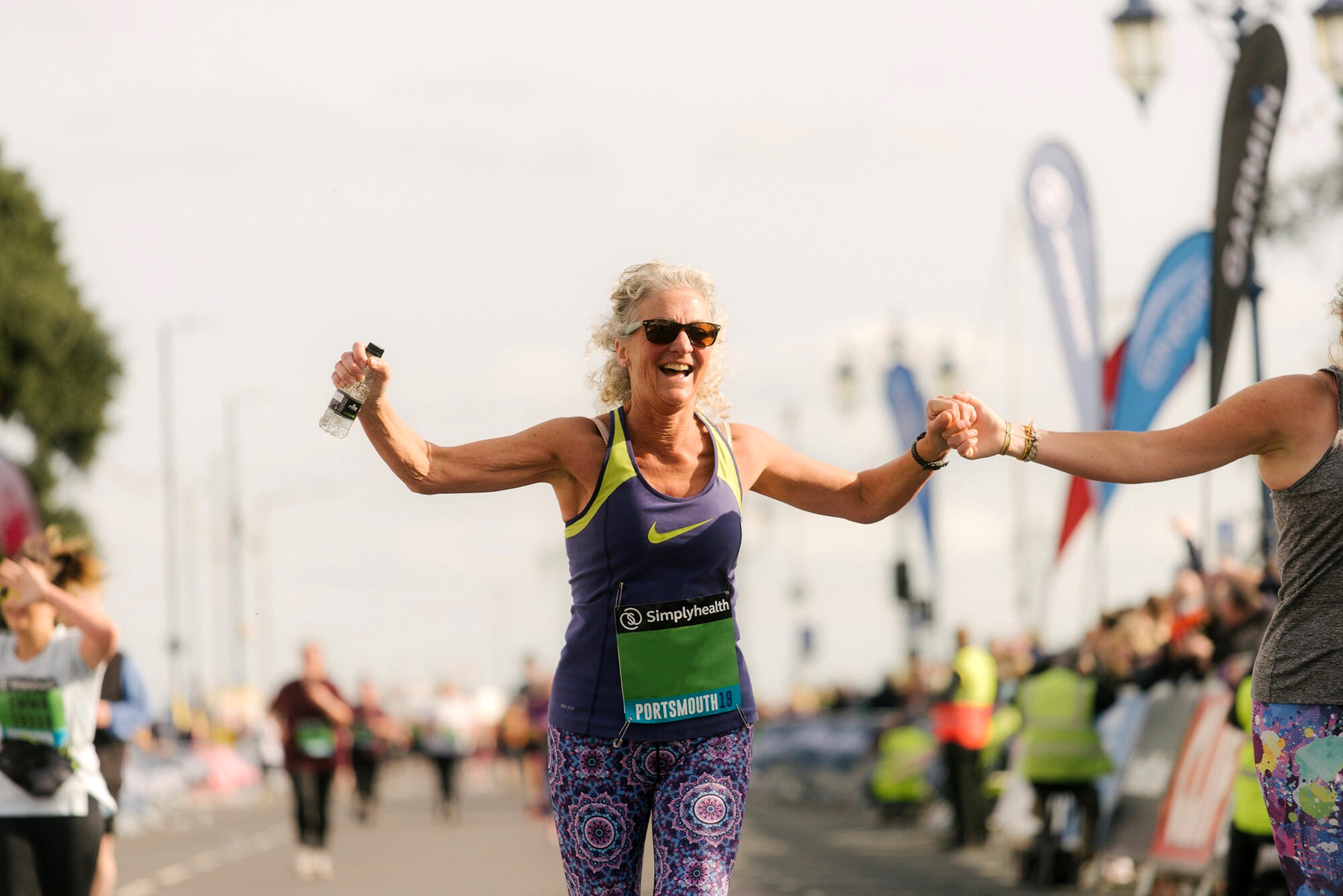 #17 The Great South Run
Running for over 30 years, the Great South Run is regarded as a classic 10-mile race and is now the south coast's biggest running event. The route tours Portsmouth's historic landmarks, like HMS Victory and Southsea Castle, as well as providing runners with sensational views across the Solent to the Isle of Wight. Even better, the 10-mile race is supported by a 5K and two junior races, making it the perfect opportunity to get the whole family on a visit to the coast! Portsmouth comes alive on event day, so don't miss your chance to get involved in this world-famous race.
Sign up for the Great South Run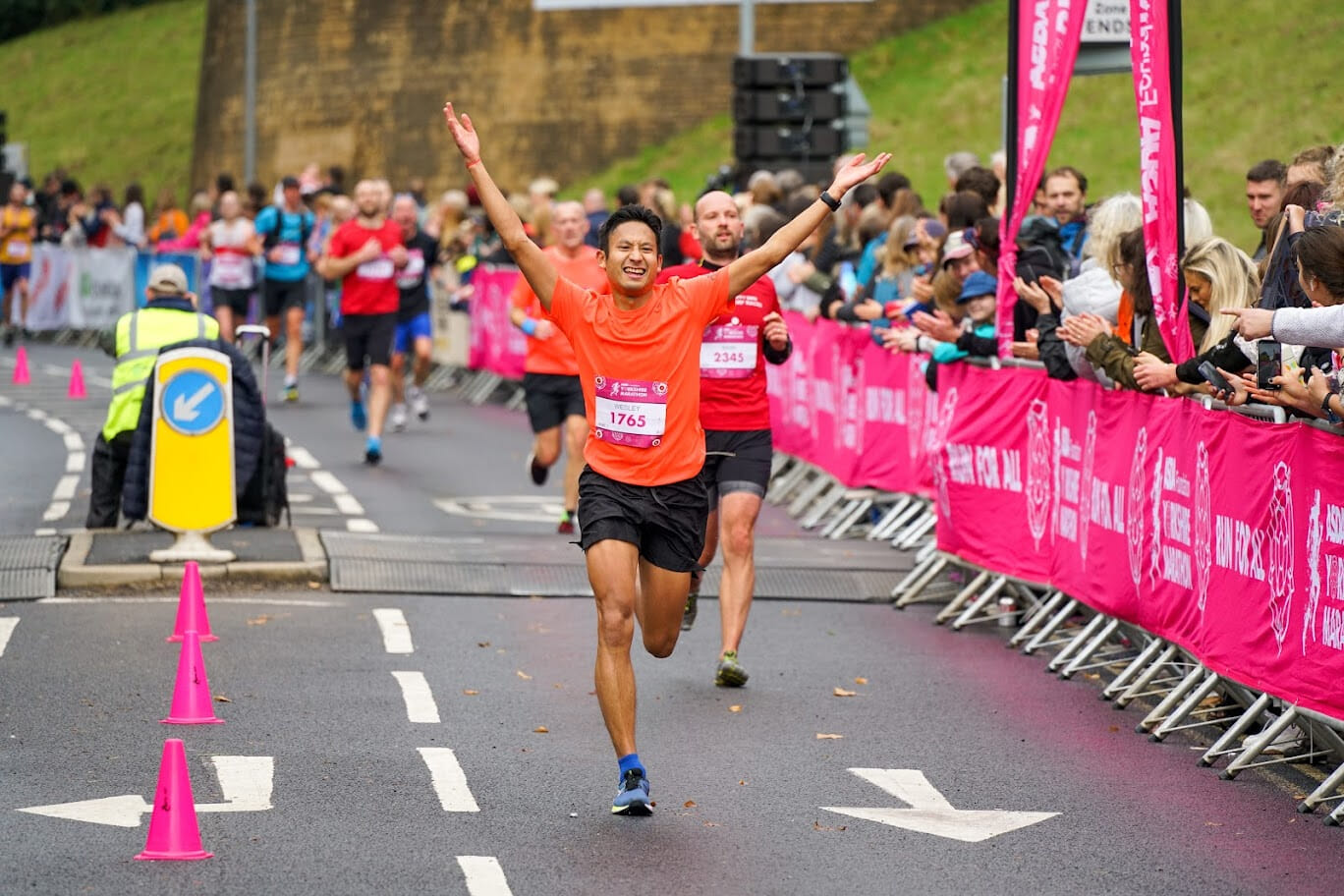 #18 The Yorkshire Marathon
Our final running event is one of the UK's most loved: the Yorkshire Marathon. Every year, thousands of runners head to York to tour the city's historic landmarks - like the medieval city walls and York Minster - and enjoy the friendly support from cheering spectators. There is a 10-mile race available, as well as a corporate team relay challenge allowing local businesses to vie for bragging rights for the next year! This popular event sells out every year, so make sure you're involved for the next edition.
Sign up for the Yorkshire Marathon
Cycling events
Cycling has boomed in popularity over the past decade, thanks to the incredible success of Team GB and individuals on the Tour de France like Chris Froome, Geraint Thomas and Bradley Wiggins. These sportives and charity bike rides are some of the most popular in the UK!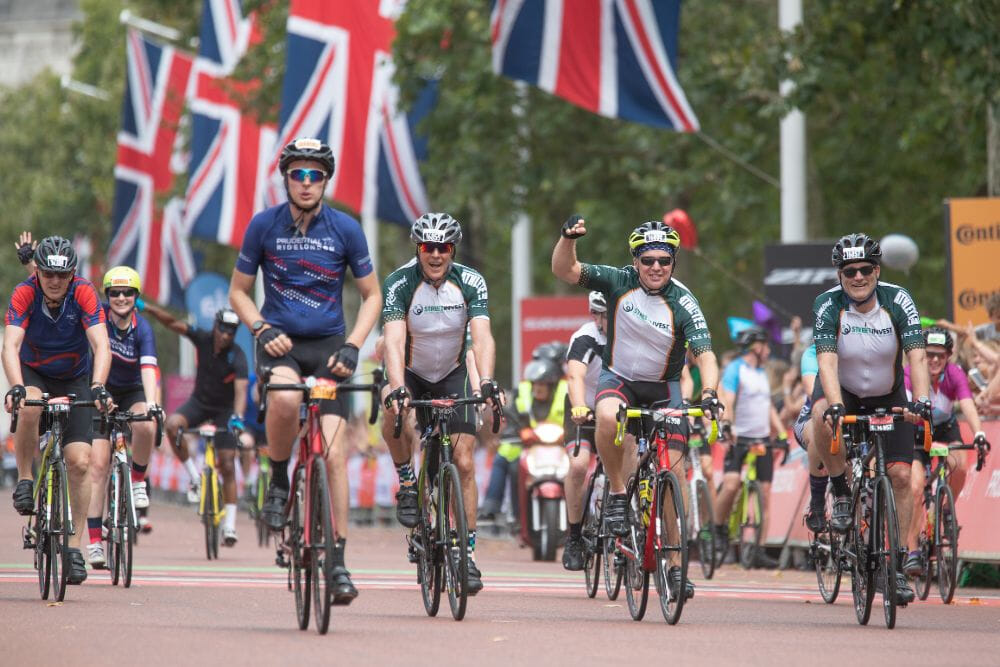 #19 Ride London-Essex
One of the largest and most popular sportives in the UK, this event offers cyclists the rare opportunity to ride along closed roads through the heart of London and into neighbouring Essex. The most popular option is the 100-mile route, though there are also 60 and 30-mile versions available, making this event accessible to all. For your chance to ride in a peloton and experience the thrill of mass participation cycling, RideLondon-Essex is the event you need to be entering!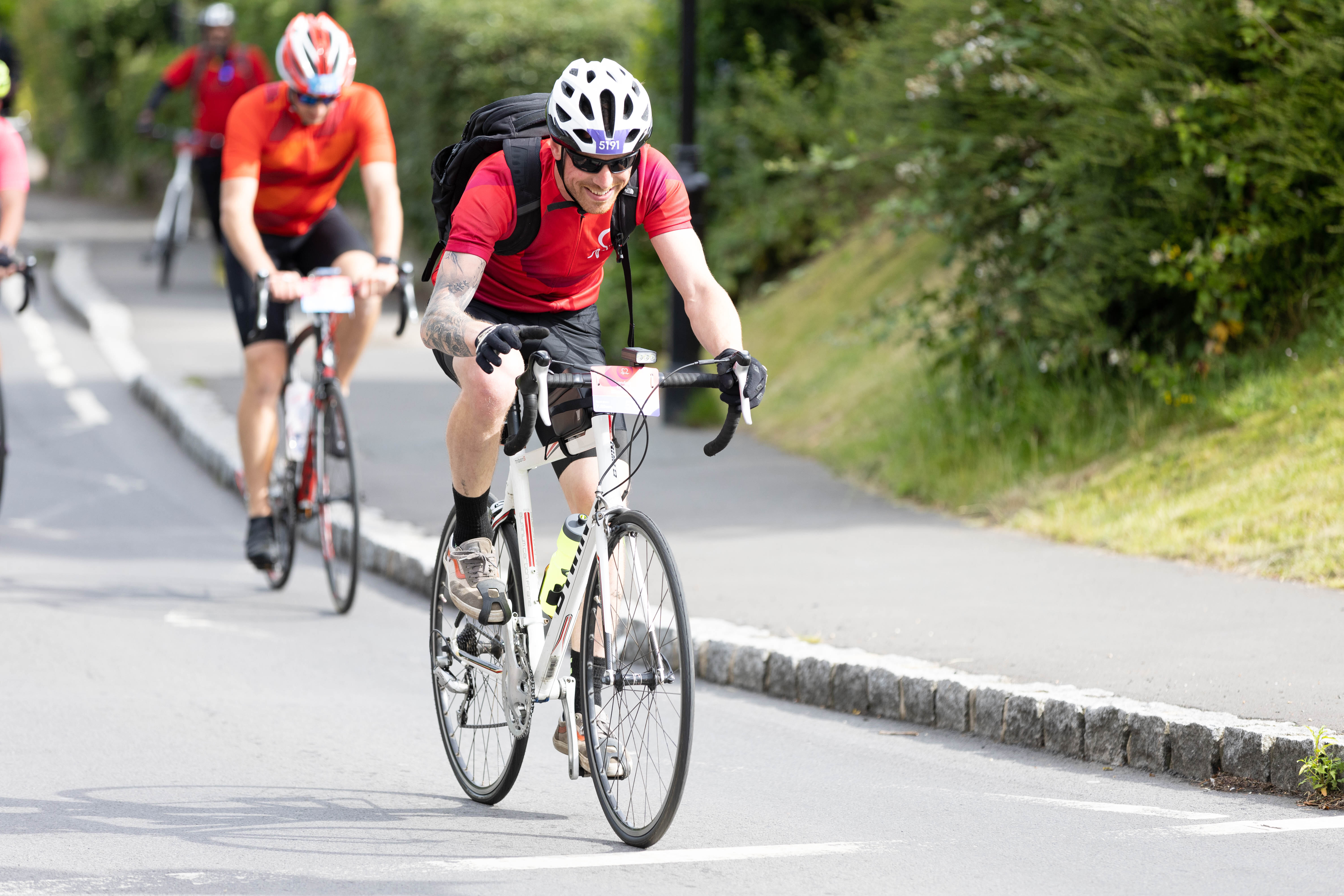 #20 London to Brighton
This is the UK's best-known one-day cycle! Each year, thousands of riders pedal 55 miles from London to Brighton, riding through idyllic English countryside and stopping at the picturesque village of Turners Hill for lunch. This fully signposted route takes cyclists from Clapham Common to the buzzing Brighton seafront, where riders celebrate together with a drink in the late summer sun! For those who prefer a more rough and ready challenge, the off-road version of this sportive is held just a week later.
Sign up for London to Brighton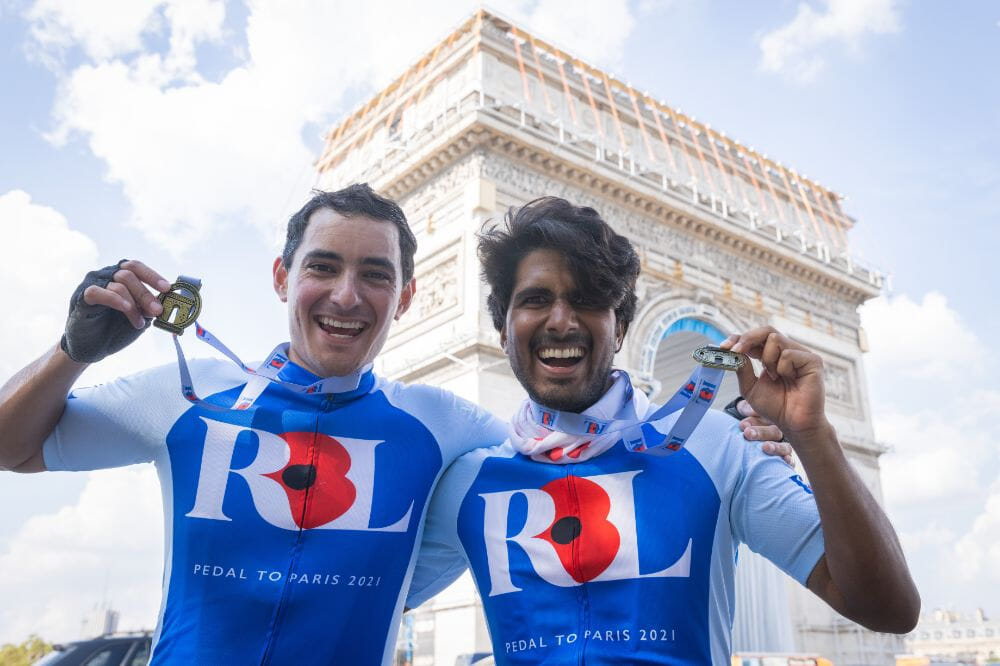 #21 Pedal to Paris
There's so much to be admired about this incredible sportive, from its pro-rider experience - including rolling road closures and motorcycle outriders - to its sensational route from one European capital to another. Perhaps the most unforgettable aspect is its finish along the Champs-Élysées - in fact, this is the only event other than the Tour de France that the Arc de Triomphe closes for! All of your efforts will be in aid of supporting the armed forces community, helping to inspire your ride through historic fields.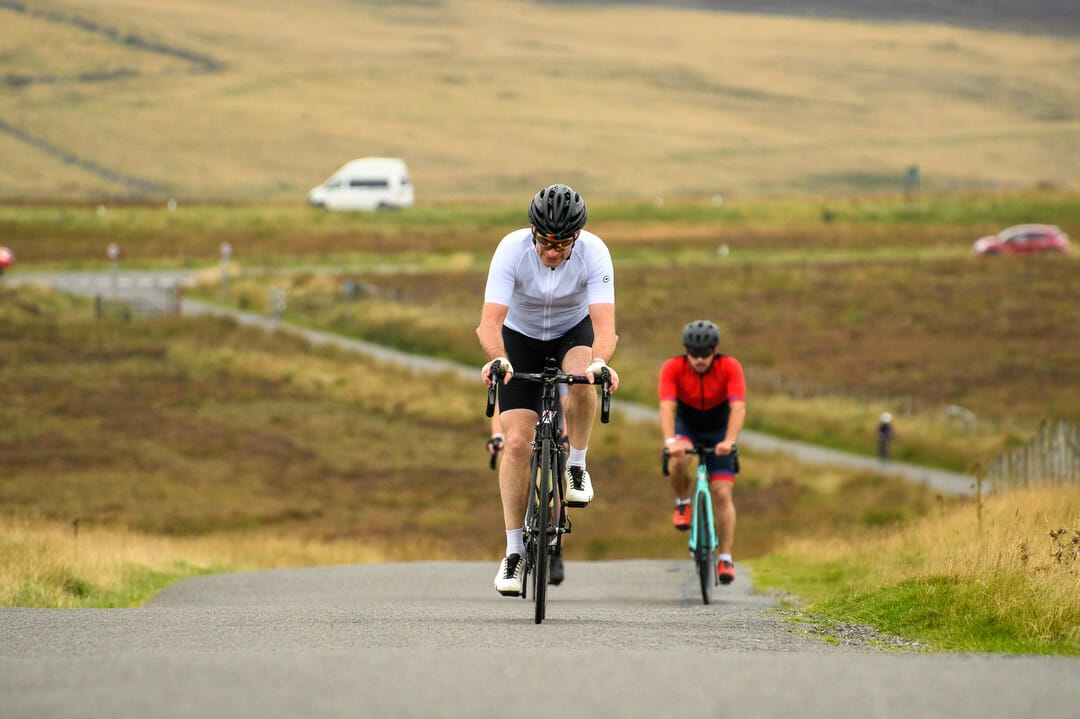 #22 The Cat and Fiddle Challenge
The nation's favourite charity bike ride is now in its 20th anniversary year! This 96K ride winds through Staffordshire, Cheshire and Derbyshire, involving some testing climbs and grin-inducing descents. Foremost among these is the 7-mile Cat and Fiddle climb, after which you can ease your legs into more gentle lanes with stunning views. This is a charity ride, which means there's no pressure to compete and your entry will go towards a great cause, in this case to Livability, a superb charity helping people with disabilities live a full life.
Sign up for the Cat and Fiddle Challenge
Triathlons
These multi-disciplinary events present a real challenge to entrants, whether you're competing in a sprint distance or going for a full 'Ironman'. They will also yield some incredible experiences and unforgettable memories!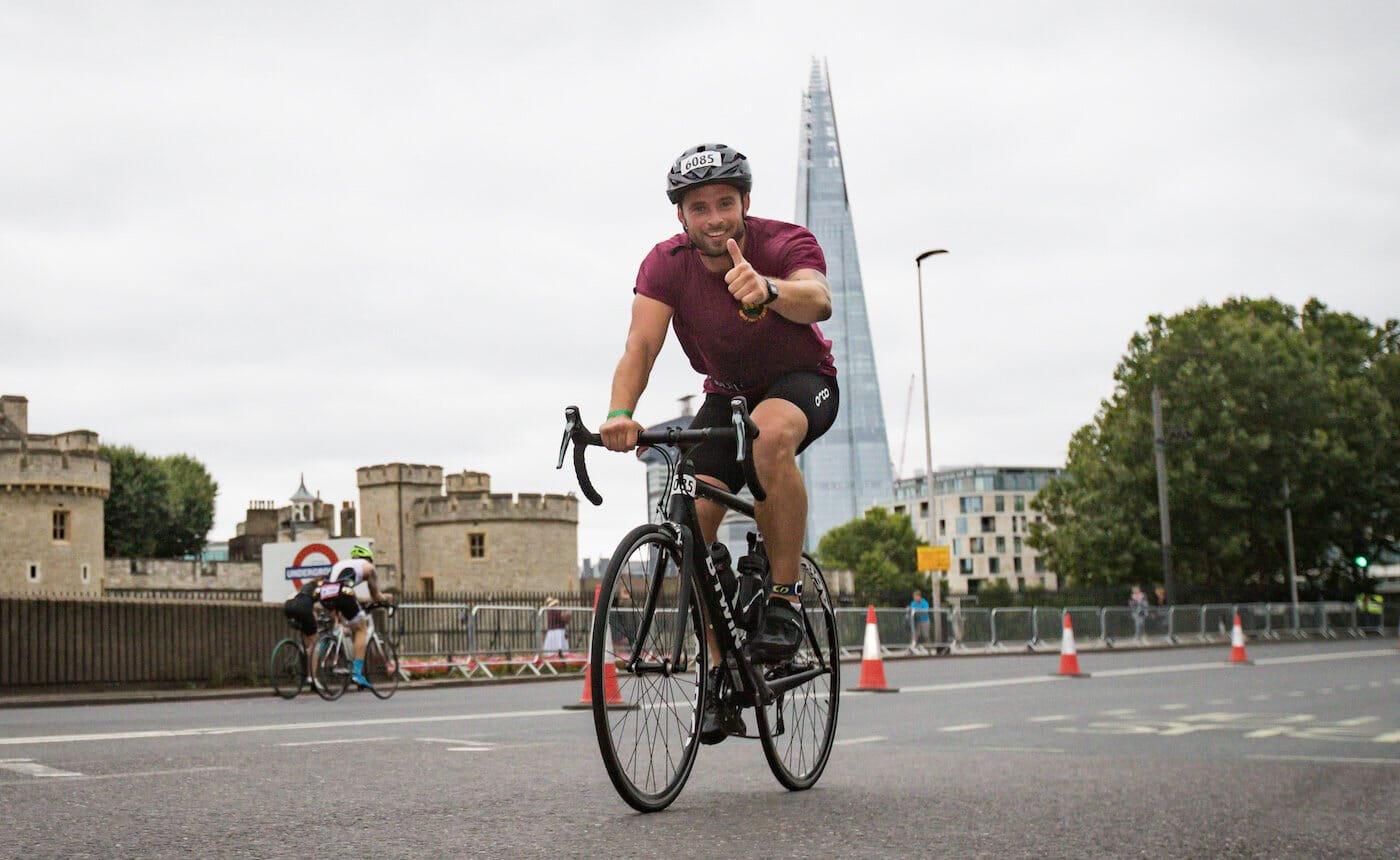 #23 London Triathlon
Welcoming 13,000 triathletes to six different races each year, this is the world's biggest city centre triathlon! There are multiple distances to choose from, including an entry-level super sprint race and a Olympic 'plus', which factors in an extra-long bike ride. All races involve a swim in the Thames from London Docklands, a cycle through the heart of the city on closed roads and a run in the London 2012 Olympic venue, the ExCel. If that's not enough, there's also an extreme Weekend Warrior challenge where you can take on back-to-back races, seeing how many you can complete in one weekend!
Sign up for the London Triathlon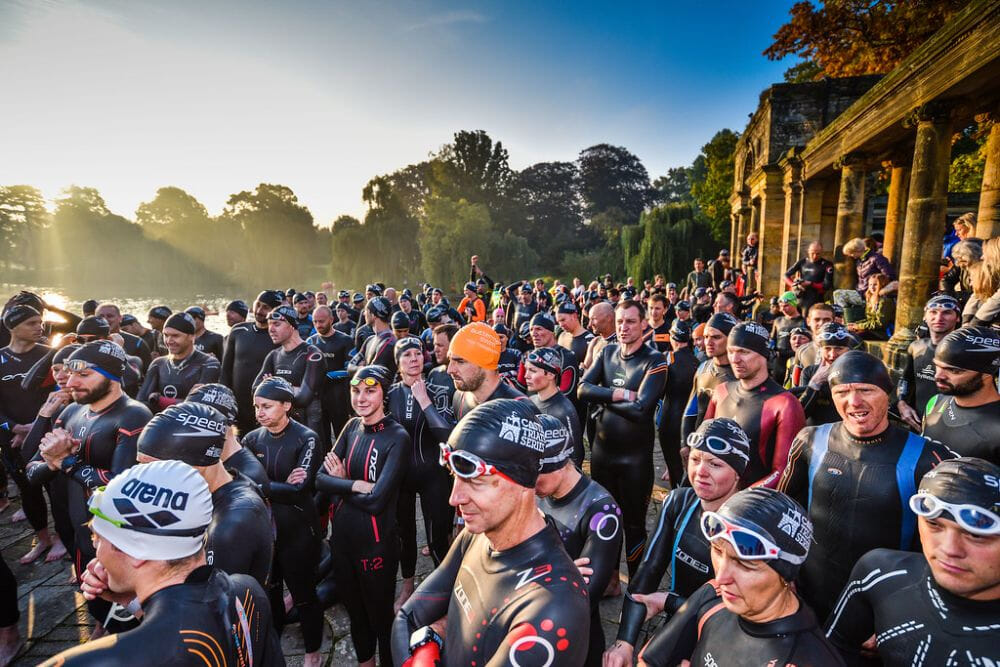 #24 Hever Castle Triathlon
This edition of the popular Castle Race Series sees triathletes, duathletes, runners, swimmers and more descend on Hever Castle in South East England, the historical home of Anne Boleyn. There are no fewer than 22 races across six different disciplines available over this weekend, with a range of triathlons in the mix, ranging from the novice event to a full distance, 140.6-mile race. Each of these events enjoys the spectacular backdrop of Hever Castle and its grounds, as well as a packed festival village including live music, food, children's entertainment, yoga and more!
Sign up for the Hever Castle Triathlon
Swims
From sea swims to lake swims, there's a whole world of events available to dive into! These races and charity events offer the opportunity to immerse yourself in the great outdoors, completing a personal challenge at the same time.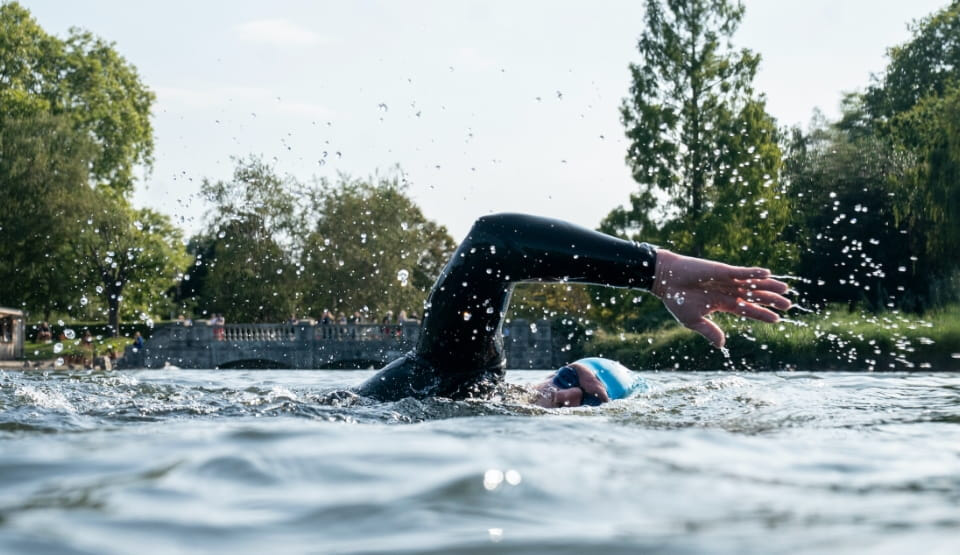 #25 Swim Serpentine
Held in the beautiful Serpentine Lake in Hyde Park, this one-day swimming event has a range of races available for swimmers of all abilities. The half-mile swim is open to all swimmers aged 12 and over, while the six-mile swim is the most challenging distance on offer. Each of the four races allows you to dive into the Olympic venue where the Brownlee brothers made history in 2012!