Whether you're heading into the great outdoors for a few hours or a few days, these are the essentials you need to guarantee staying safe and having the best experience.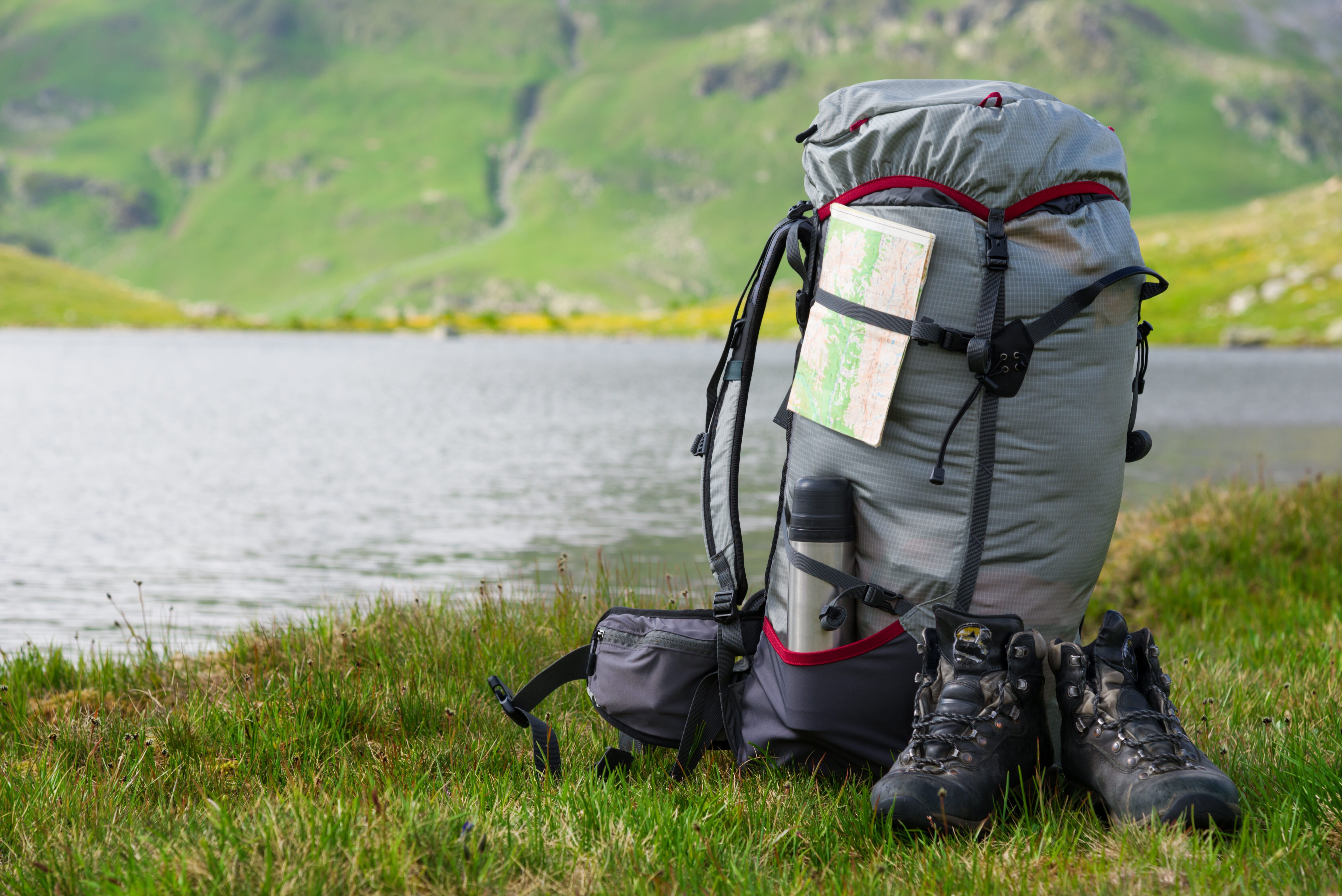 A few summers back, one of the TimeOutdoors team was hiking in the Peak District, heading out from Edale up Grindslow Knoll and into the moorland above Kinder Scout, looking for a spot to wild camp (bivvy bags and no fire - a real #LeaveNoTrace job). It was familiar territory and everything looked set for an easy 24 hours or so.
The weather had other ideas.
After a couple of hours brewing, a summer storm blew in and fierce rain drove everybody off the hills. For us, it was a good two hour's hike back down into Edale to take shelter in the Old Nag's Head, buffetted by wind and rain along the way. Fortunately, we had packed hiking gear for a night on the hills and were prepared for the weather. Within a few minutes, we had zipped up waterproofs and fixed rain covers over our bags, keeping us and our belongings warm and dry.
While you might only be planning on hiking for a few hours rather than an overnight trip, this serves to show how quickly the weather can change in the hills and how it pays to be prepared.
No matter how long you're planning to hike for, there are some essentials that should remain in your bag as standard. It's not just to keep you safe if something goes wrong, either - making the most of your time outdoors is far easier and simpler with a few backpacking essentials in your hiking bag!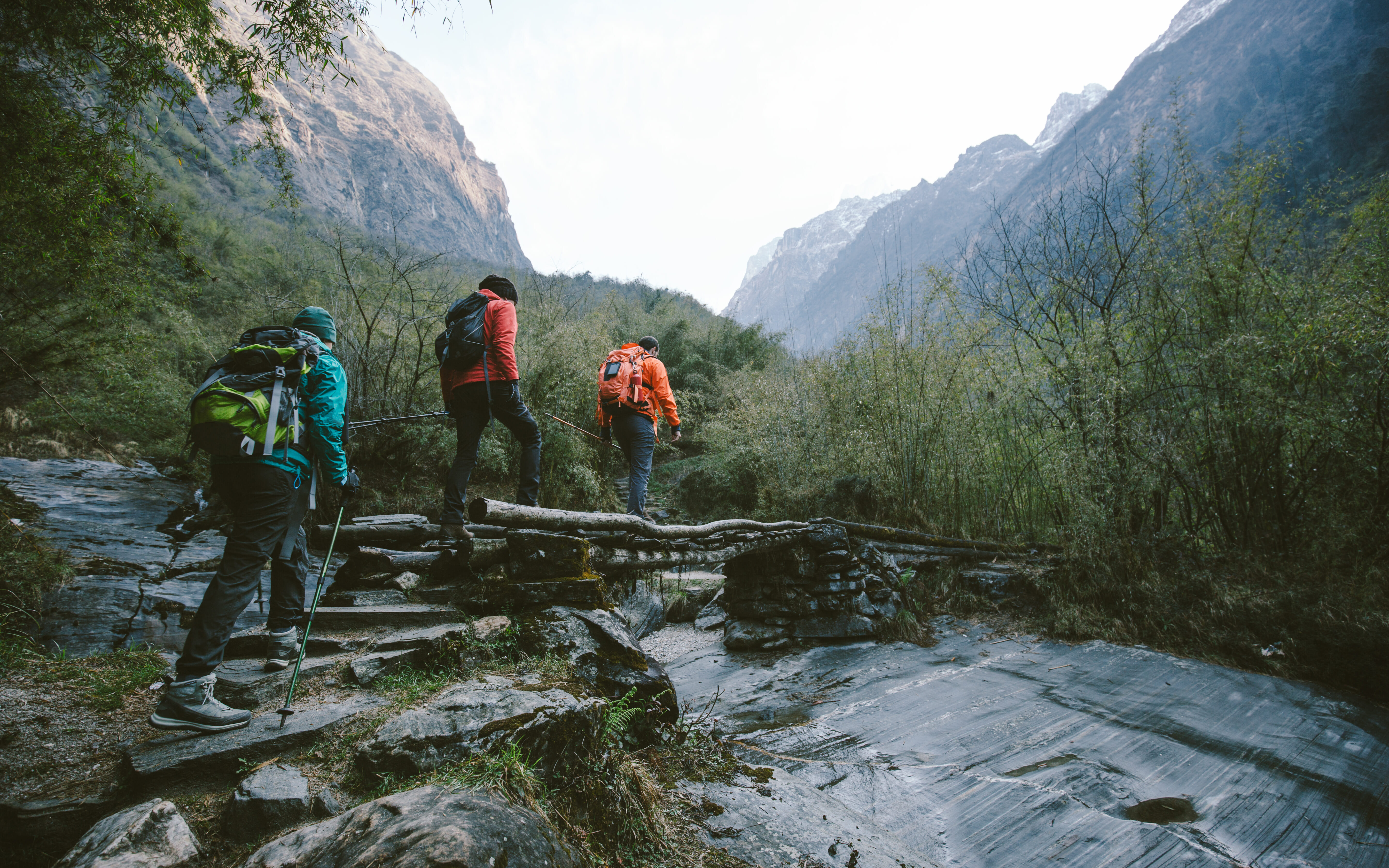 Hiking gear to pack
From the Lake District to the Norfolk Coast, whether you're out for hours or days, these are the essentials that you should have stashed in your bag.
Navigation tools
If you're old school like us, this could be a physical map - a good OS has never let anyone down. You can also pick up some fantastic digital navigation devices beyond your mobile phone with pre-downloaded routes in case you move beyond range of your phone signal. Modern fitness trackers and sports watches often come with GPS trackers and route directions, too.
The key here is to make sure that you have a couple of options, including one that won't fail you if you run out of battery or signal. While you might not be planning to go anywhere too exotic, it pays to guarantee tha you can find your way home.
Besides, an opportunity to test your navigation skills never goes amiss!
No navigation needed on a Mighty Hike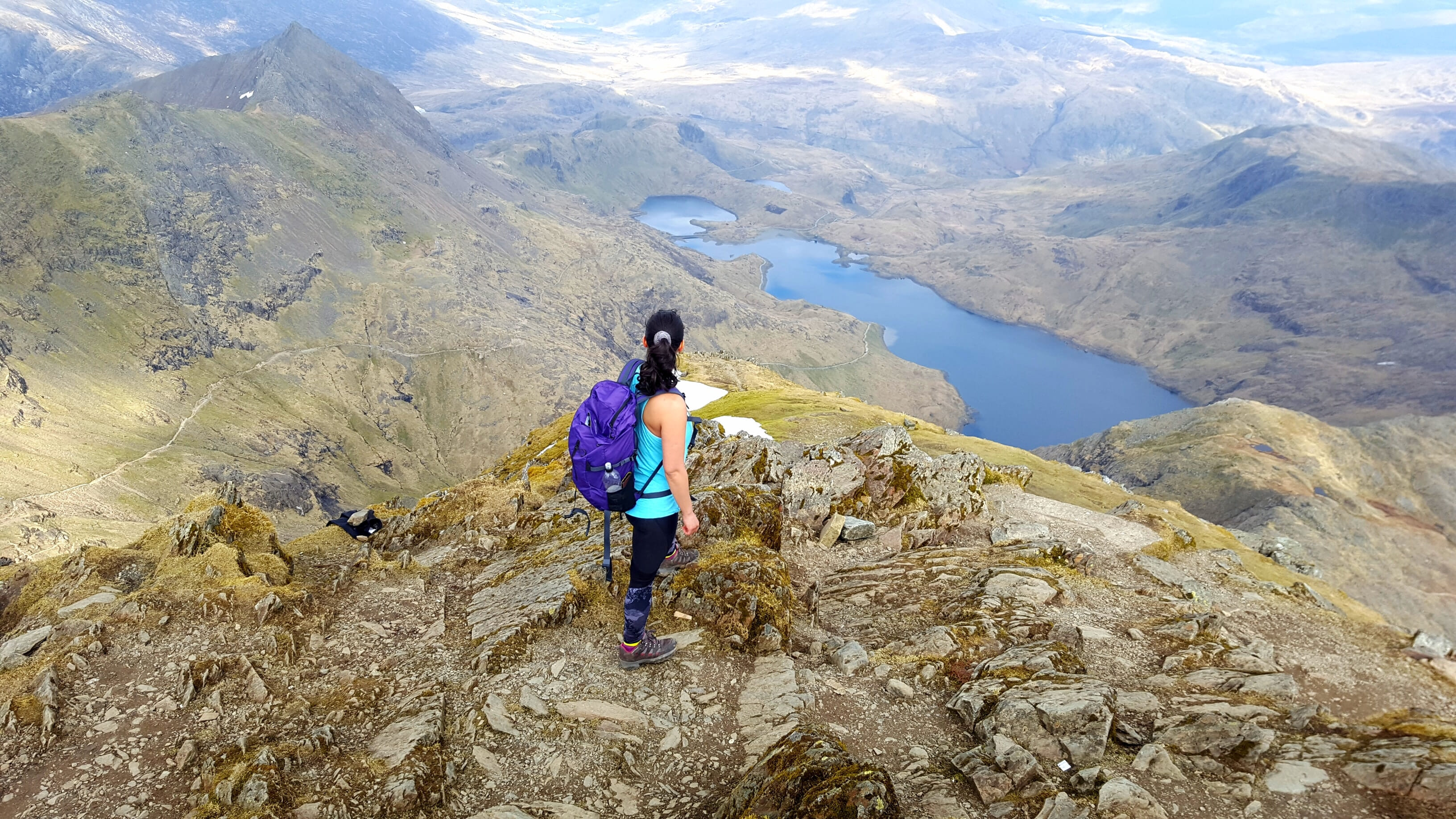 First aid kit
This shouldn't need too much explanation, should it? Essentially, you'd rather have it and not need it than need it and not have it.
We'd make sure that yours has these basics:
Blister plasters

Anti-bacterial wipes

Gauze swabs

Bandages and safety pins

Tweezers

Assorted plasters

Microporous tape
Enjoy professional support on this Poppy Trek
Headtorch
During the summer, heading out to conquer a mountain like Snowdon or Ben Nevis means that you're very unlikely to be out and about in the dark. This list of essential hiking gear is for all eventualities, though, including those that are unlikely! A headtorch is one of the most useful pieces of kit you'll ever own and is easy to stash in a bag for any eventuality.
In an emergency situation, which is essentially what we're preparing for here, the ability to see clearly in the dark while keeping your hands free is invaluable.
Our advice here is, if you are able to, spend a bit more and get a really good quality headtorch. It will last for years and the difference in how powerful the light beam is, even in fierce conditions, is impressive.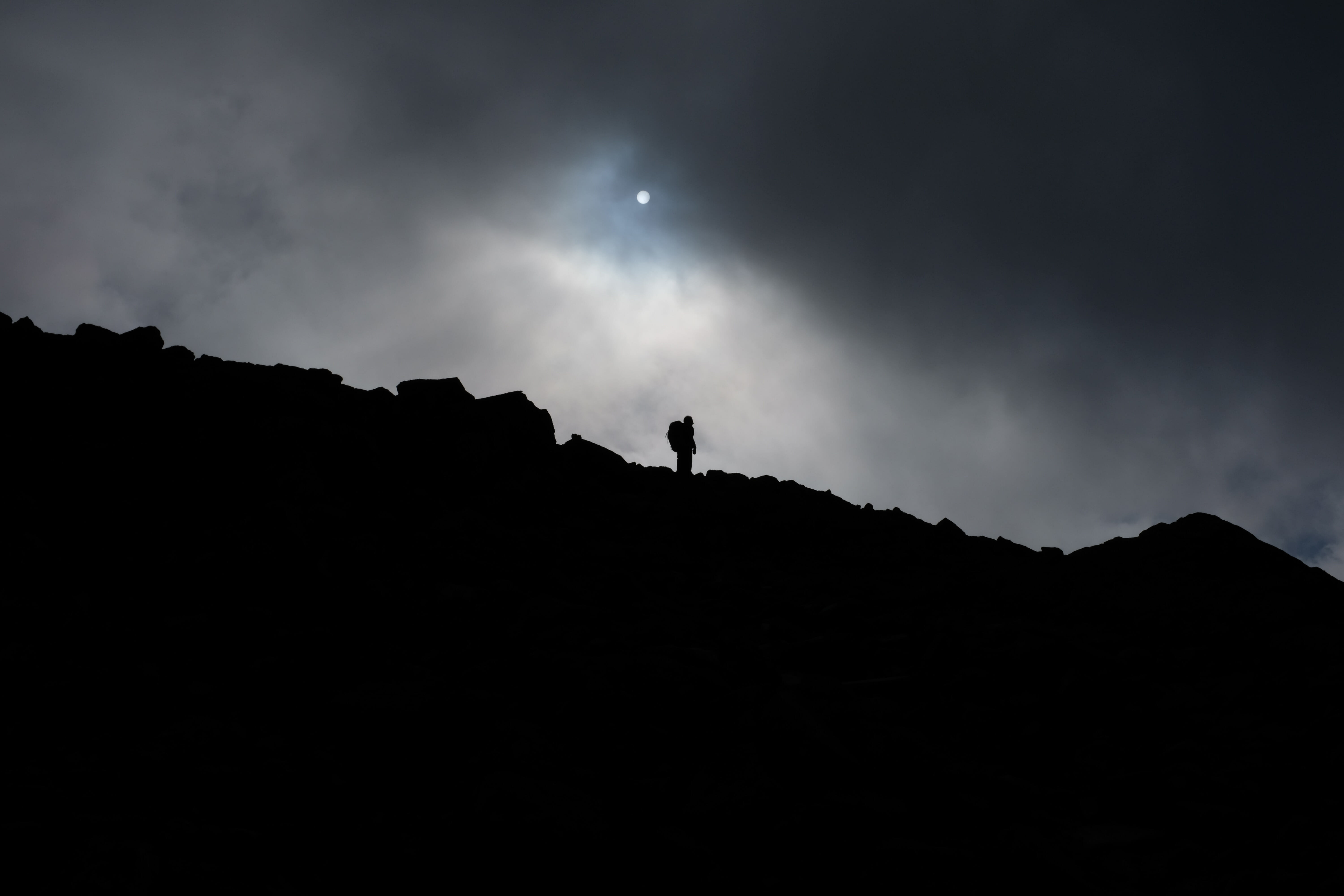 Emergency shelter
There's a few options here, none of which are heavy or will take up too much space in your bag. While we're not expecting you to carry a sleeping bag or airbed on every hike, carrying a bivvy bag is a great idea - it's essentially a waterproof body bag that you can take shelter in if you're forced to stay outdoors in poor weather or overnight. It won't be that comfy but it will keep you dry.
At the very latest, stash a foil blanket in your first aid kit in case you happen to twist an ankle while out for the day. While waiting for help, staying warm and dry is going to be an imperative, especially when you run the risk of going into shock. As with the first aid kit, you'll hopefully never use it but it pays to be prepared.
Join mountain leaders on this charity hike
Sun protection
Just as getting too cold or wet can be problematic if you're waiting for help, overheating and sun exposure while hiking in the summer can turn into a really serious issue. One of the easiest things you can do to avoid this is just to do what you've been told to since you were a kid: wear suncream.
This comes back to our original point of not being able to anticipate the weather accurately. If you're out for hours on end, even if it's cloudy when you set off, the sun could easily make an appearance by the time you reach a checkpoint. Having some suncreen stashed in your bag will, at best, help you avoid uncomfortable sunburn and, at worst, help prevent heatstroke.
Some outdoors-specific brands are the best to use as they are sweat-resistant, so shop around carefully.
Join this late summer Jurassic Coast hike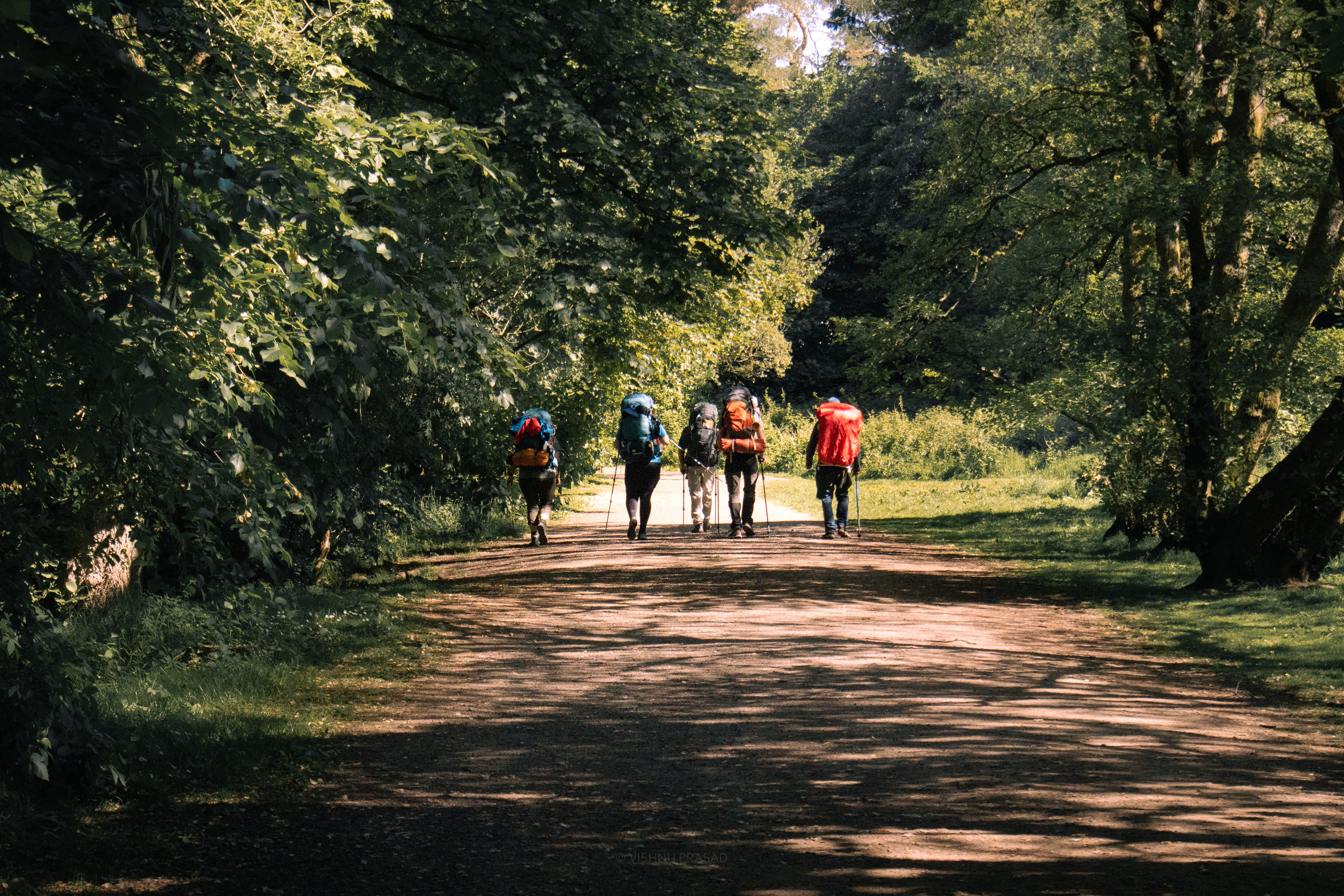 Extra water
While the exact amount of water that you need to drink will vary depending on your individual circumstances, you'll need between half a litre and a litre of water per hour while out hiking trails. That will increase in hot weather and if you're tackling steep terrain, too. Having too little water can be uncomfortable and unsafe, so make sure you're packing enough.
It's also worth making sure that you have a way of sterilising water too, in case you end up needing to spend the night out in the great outdoors. Water sterilising tablets are a cheap and easy solution but we've also used tools like Lifestraw, which work really well on the move.
Hike along the South Coast with Macmillan
Extra layers
We don't care whether you're hiking in the depths of winter or the height of summer: pack a waterproof.
Our example above of heading into the Peak District in the summer only to be swamped out by a freak storm shows how quickly the weather in the UK can change all year round, so stashing a lightweight and packable waterproof jacket into your bag is always a good idea. Even if it's not raining, it could come in handy on a mountain hike if you end up hanging around at the summit, where the temperature will be several degrees lower than at the base.
Beyond, you can make your own judgement on whether you also chuck in some waterproof trousers, gloves and a hat. Just don't blame us when you return soaked and freezing cold!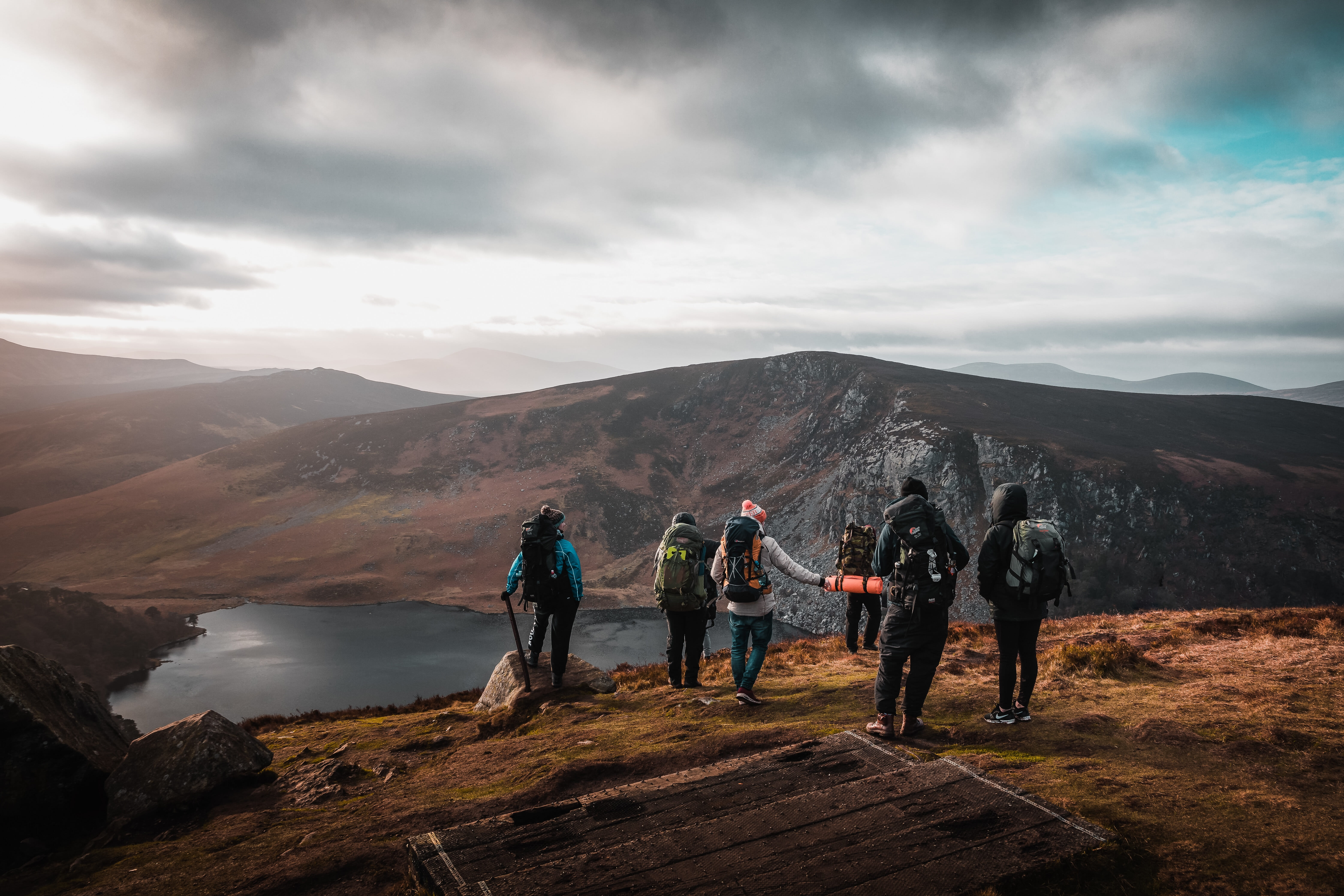 Multi-tool
From the mundane, like opening food packets, to the more extreme, like cutting a length of bandage, there's a wide variety of reasons to pack a multi-tool in your hiking gear. It's also, frankly, one of the more interesting bits of kit compared to other essentials and one that you can have quite a lot of fun picking out.
As well as the basics, like a knife blade, tin opener and screwdriver, we'd recommend grabbing something with a carabiner attachment to keep it secure and a firestarter rod for the campsite, not to mention the all-important bottle opener. How else are you going to crack open those summit beers?
Discover more hiking challenges here
Hikes to take on this year
With your daypack stashed with the essentials, it's time to find somewhere epic to explore. The challenge events and charity hikes below are perfect for getting stuck into the great outdoors while joining a social team!