Josh Brien was the men's overall winner in the 2022 with a time of 1 hour 16 minutes and 20 seconds, his personal best! Here are his thoughts on adding the half marathon to your community races.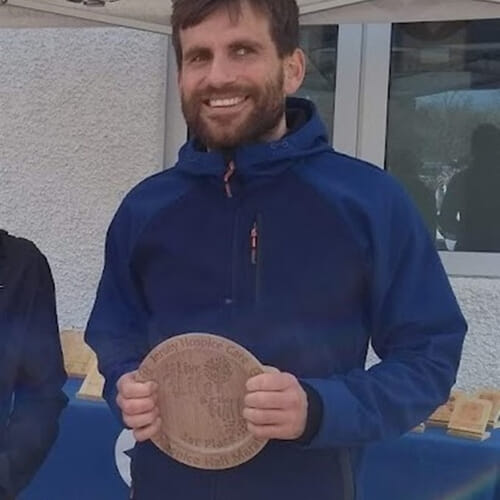 I had heard about the Hospice 2 Hospice half marathon through a number of other runners who said what a nice course it was, so I thought I'd give it a go.
Jersey Hospice Care are such an amazing local charity that I also wanted to give them my support.

If this is your first time taking part in the event, the first thing I would say is – enjoy it! The scenery is beautiful and it is an fun way to get outside and take in some of our incredible island.
People have different ideas about what long distance running is but it is good to keep challenging yourself and training with a goal in mind helps to keep you motivated. I've taken part in the Jersey Marathon, Spartan Half Marathon, Durrell Dash and the Headway 10 mile race, just to mention a few.
The Hospice 2 Hospice half marathon is definitely one of my favourite races.

I would encourage anyone in the running community to get involved in anyway way they can and if you're new to running or looking for a running goal then give it a go.
Chantelle Frazier was the ladies overall winner in 2022 with a time of 1 hour 33 minutes and 22 seconds. Here are her thoughts on taking part for the third time in the race.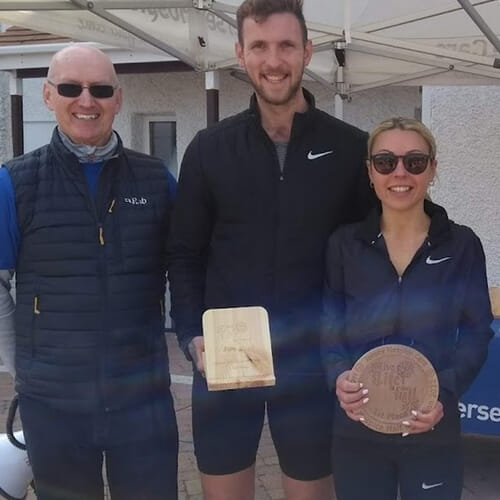 My half marathon personal best time is 1 hour and 27 minutes and it's my favourite event. It's not as long and tough as a marathon but enough time to have a lot of fun and challenge yourself!  I have completed various other half marathons in the UK and in France, however Hospice 2 Hospice is my favourite!
I have also completed the Jersey Marathon 3 times and was lucky to finish 3rd women this year, which was an achievement I'm really proud of.
If you have never run a half marathon before, this is definitely the one to enter! The course is a lovely and scenic A to B with the advantage of the last 5k being pretty much downhill! It is a really well organised event and it is clear to see how much effort goes into making it a great event. The route is easily accessible which makes it great to get support on the day from family and friends as well as other spectators along the route. The volunteers and marshalls all work hard to make the race really safe and enjoyable. There is no better way to finish than at Clarkson House itself with a very rewarding hot cup of coffee and a cupcake!
There is also the bonus that the run takes place at the end of March giving you a good solid 10 week training block after Crimbo when everyone's raring to go for a new challenge and of course shift a few pounds!